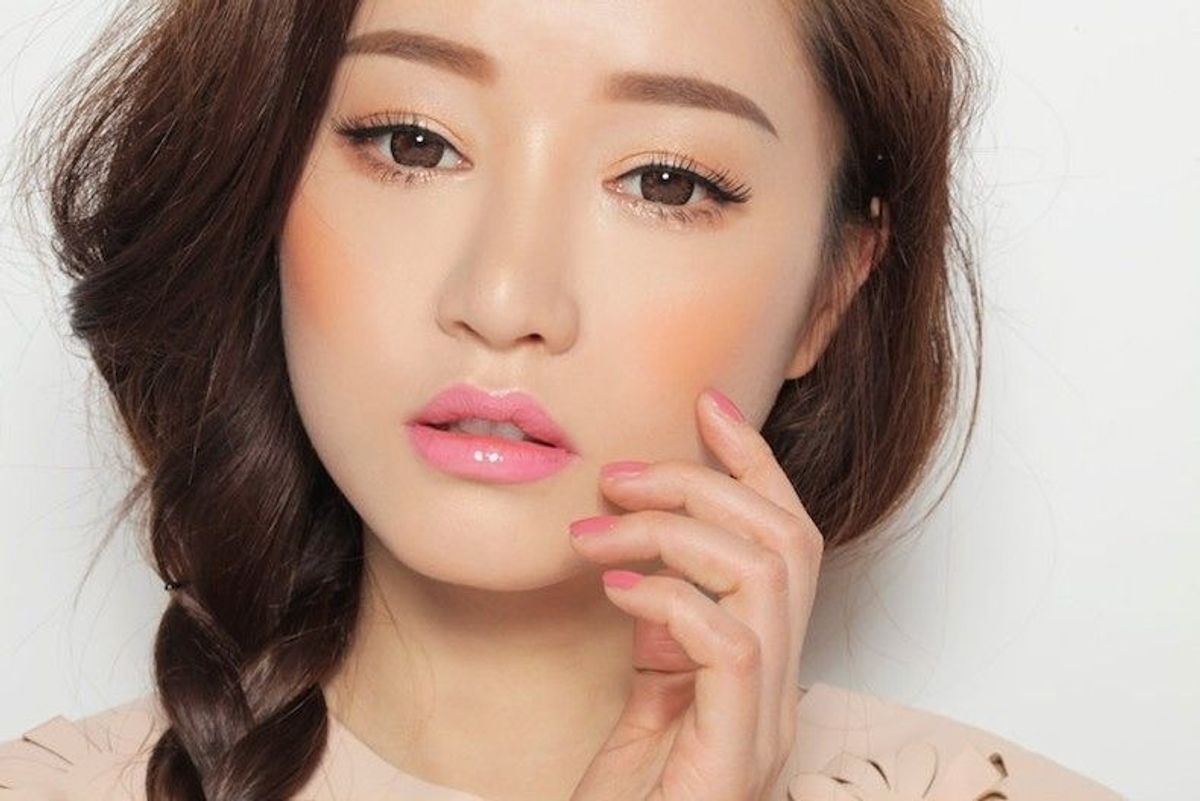 Fall Looks Brighter With The Season's Biggest Trend - Orange Shades of Blush
The 2018 Global Beauty Report revealed the top trends all many categories, but the one that has the beauty industry buzzing is the orange blush trend taking over Japan (and the rest of the world). In fact, Pinterest users in Japan have consistently been choosing bold orange shades over natural rosy pinks, so much so that the trend is up to 250%. To some, even just the idea may sound scarier than those houses with Halloween decorations still up by Thanksgiving, the grin of the inflatable jack o lantern now deflated into a sad droopy grin. We get the hesitation. When done poorly - instant oompa loompa. But when done well, the trend can be bold, fresh, and flattering across all skin tones.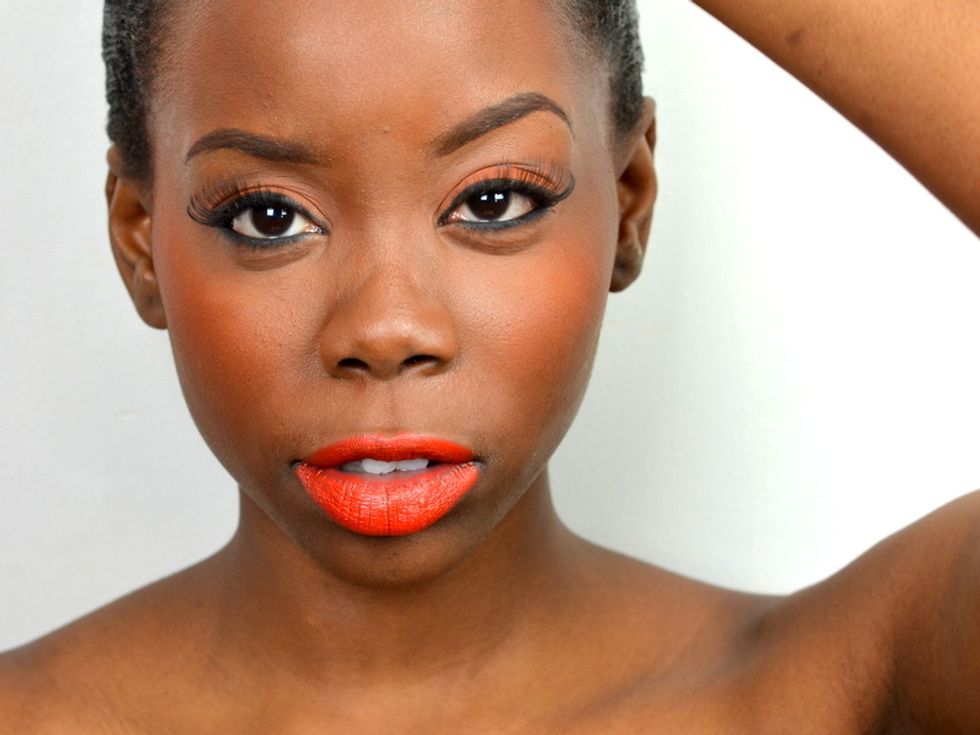 Via Epiphannie A
Just to clarify - no one is pretending that orange is a shade that one's face naturally produces, such as a rosy pink flush because that's exactly the point, that's why it's appeal has been catching on across the globe. The contrast between how our skin flushes naturally, and the "unnatural" orange creates a brighter, more intentional look than more traditional tones and for a radiant glow. Orange is a statement shade and becomes a makeup focal point, the same way a neon green eye shadow might. In other words - its ok to have fun with blush!


Your Orange Blush Cheat Sheet:

Apples to Oranges: Apply to the apples of cheeks using either a brush (powders) or your fingers (creams/gels). If you don't know where the apples of your cheeks, just smile and they'll pop out.
The Light Touch: The key to not looking like a 7th grader at prom is maintaining a light application. Build upon the shade (most blushes are created as buildable shades for that very purpose) until you've reached your perfect glow.
Blended Beauty: Blending is everything. Makeup 101 doesn't go out the window just because we're playing with oranges. Bring the blending sponges out and put the inhibitions away.
Mix and Match: Experiment with different shades and tones by mixing with your favorite pinks to go from sun kissed to more sunset kissed.
Ready to see the world through orange colored glasses? Here are some shades we're currently coveting: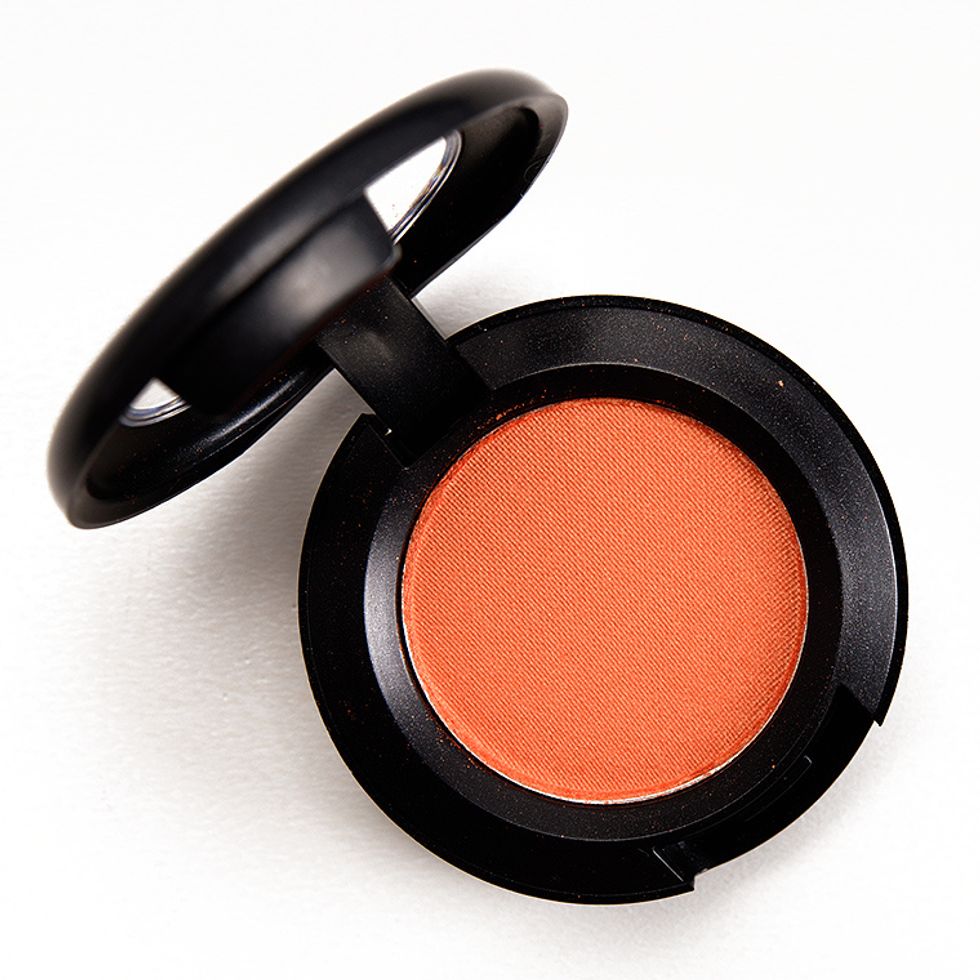 Via Temptalia
MAC's Powder Blush sweeps on effortlessly for an even distribution of long-lasting color with every application. This vibrant clean orange shade provides a bright luminance to keep you looking refreshed and rejuvenated. It also happens to be non acnegenic, a total win for acne-prone skin.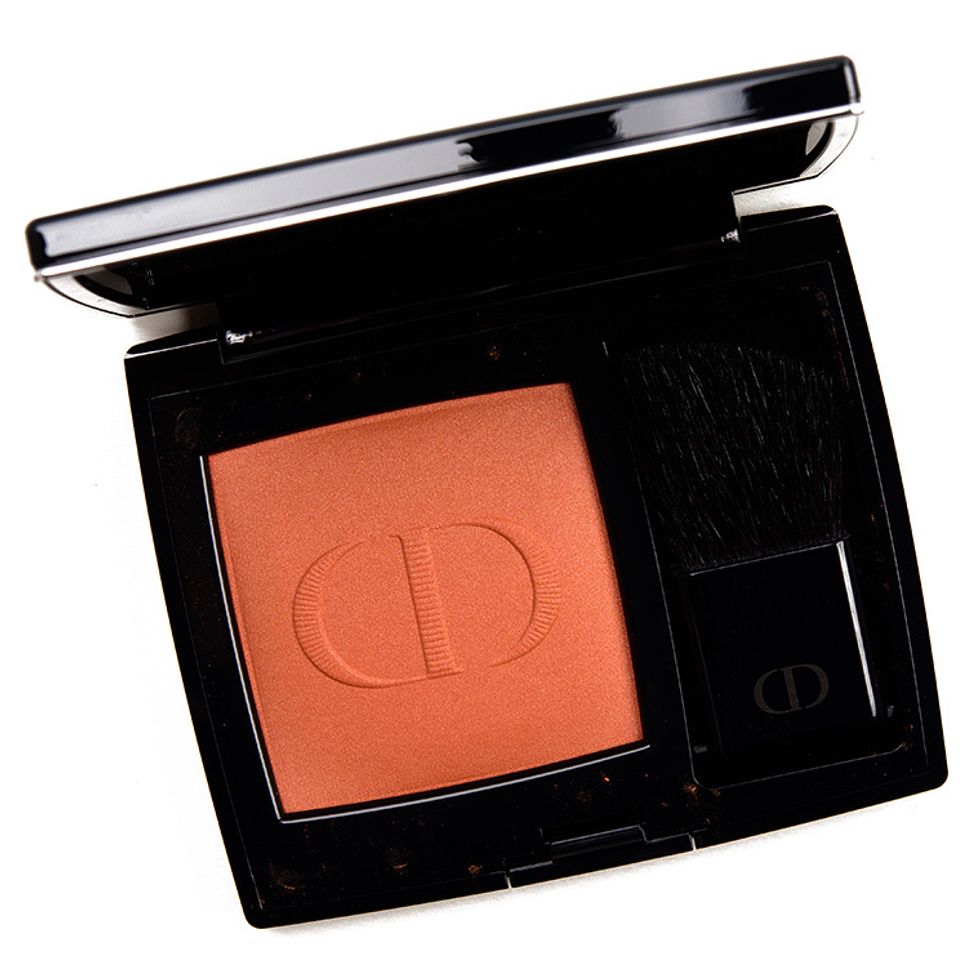 Via Temptalia
Rouge Blush delivers intense, ultra-pigmented long-lasting color for all day radiance. The irresistible warm orange shade is buildable for to flatter all skin tones - take it anywhere from from soft and sultry to bold and bright. With matte, satin, and shimmer finishes available, you can play with dimension by apply a shimmer shade to the apples and a matte shade to the hollows of the cheek.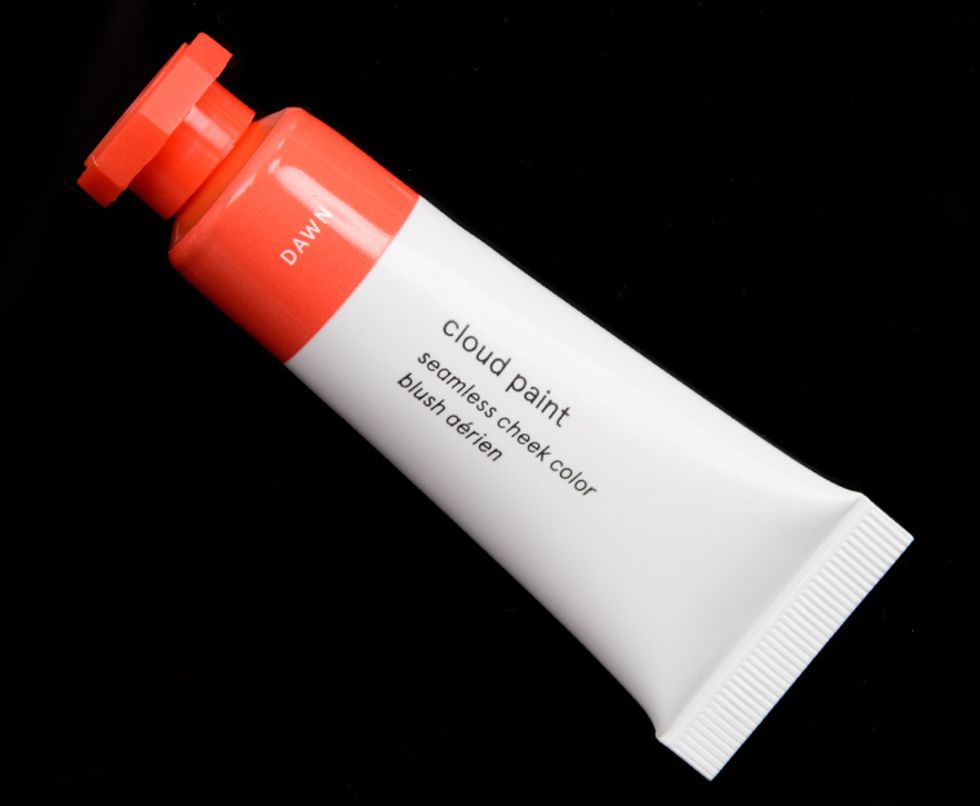 Via Temptalia
Glossier is bringing the childhood whimsy and ease of fingerpainting into your makeup routine with Cloud Paint, the user-friendly gel-cream that you can "simply dab it onto cheeks wherever you please." This creamy sunny coral is a sheer buildable shade that makes it's pretty hard to accidentally over apply and super easy to create the the perfect seamless flush for your skin tone.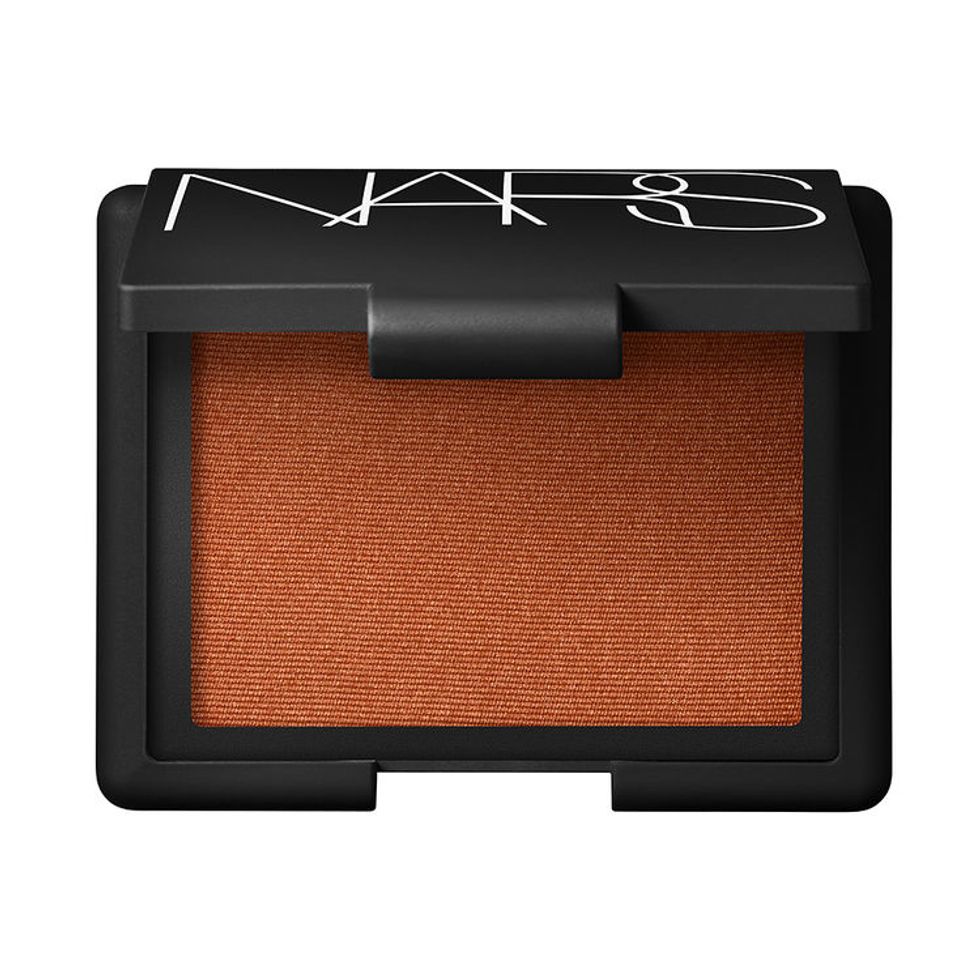 Via NARS Cosmetics
NARS Blush comes in a silky, superfine micronized powder pigments that ensures a soft and blended application every time. The buildable shade delivers rich, high intensity color for a ranges of effects - apply lightly for an understated healthy glow, or go bold and make a statement with a powerful pop color.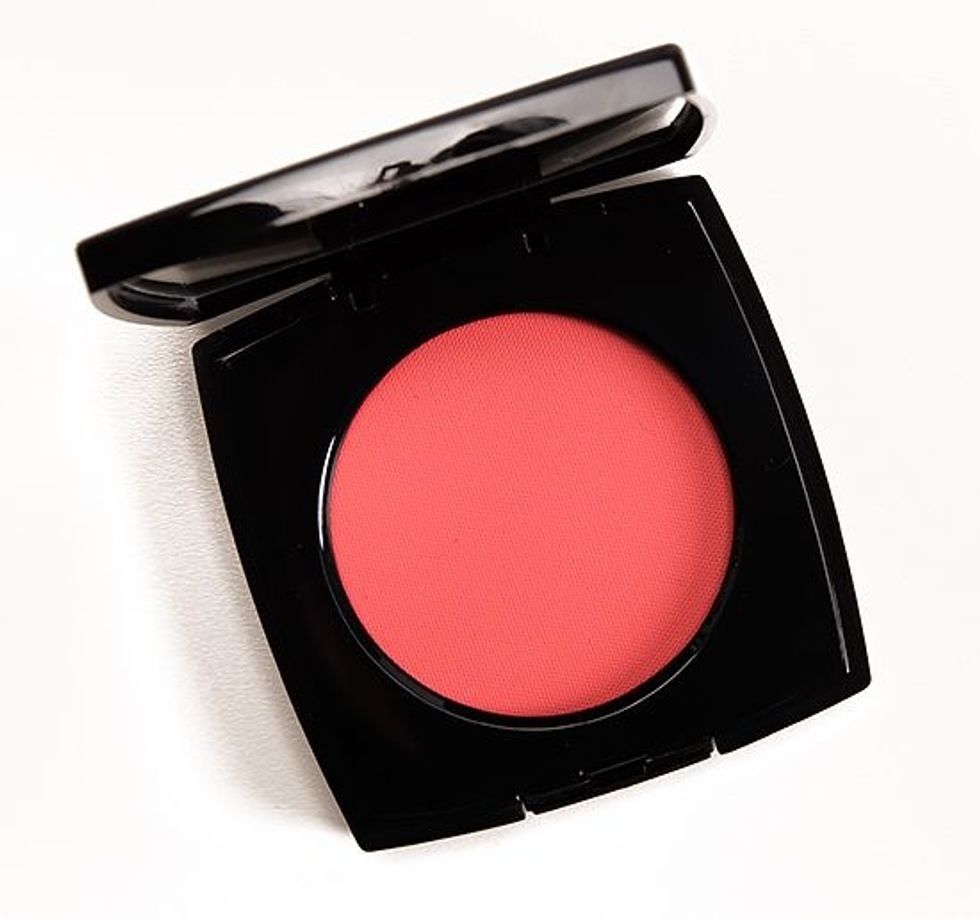 Via Pinterest
Le Blush Creme de Chanel feels just as luxurious as it sounds, with a velvety texture that melts away on your skin for a silky, satiny finish. This vivid orange shade can adjusted to give all skin tones a soft and diffused glow. Apply sheer or pigmented for an instantly fresh and glowy complexion.