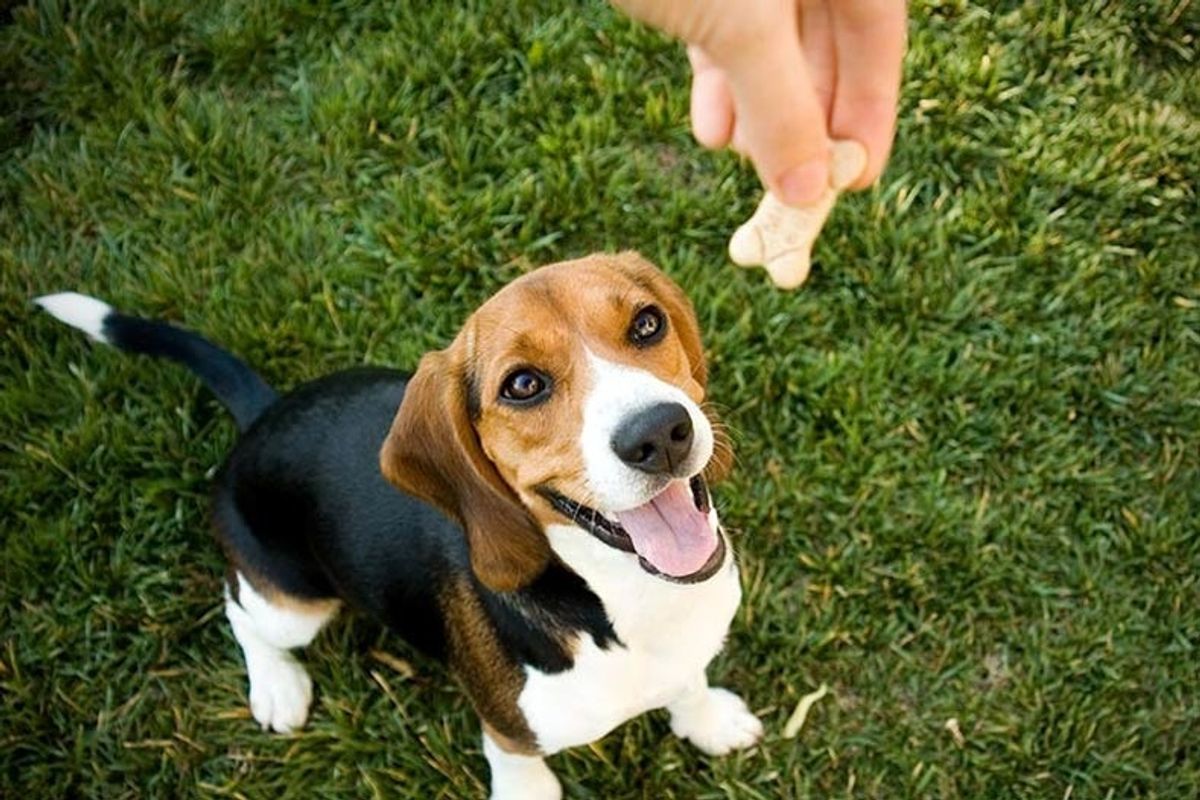 Healthiest Dog Treats
Because your furry friend deserves the best.
We've all learned to look out for harmful ingredients and preservatives in our diets, and know to opt for natural, fresh food as often as possible. Doesn't your dog deserve the same level of care? While dog treats are always going to have some preservatives to keep them fresh, its best to buy treats that are kept fresh with things like tocopherols (vitamin E) or ascorbic acid (vitamin C). Additionally, dog's systems are made to run primarily on protein, so the best dog treats feature meat as a main ingredient. Wheat, corn, and soy can have negative effects on your dog's health. It's also important to make sure your dog treats are free of artificial sweeteners, as this can contribute to weight gain and canine diabetes.
With all of these factors in mind, we've compiled a list of the healthiest dog treats available, so you can spoil your dog without worrying about their health.
Stella & Chewy's Carnivore Crunch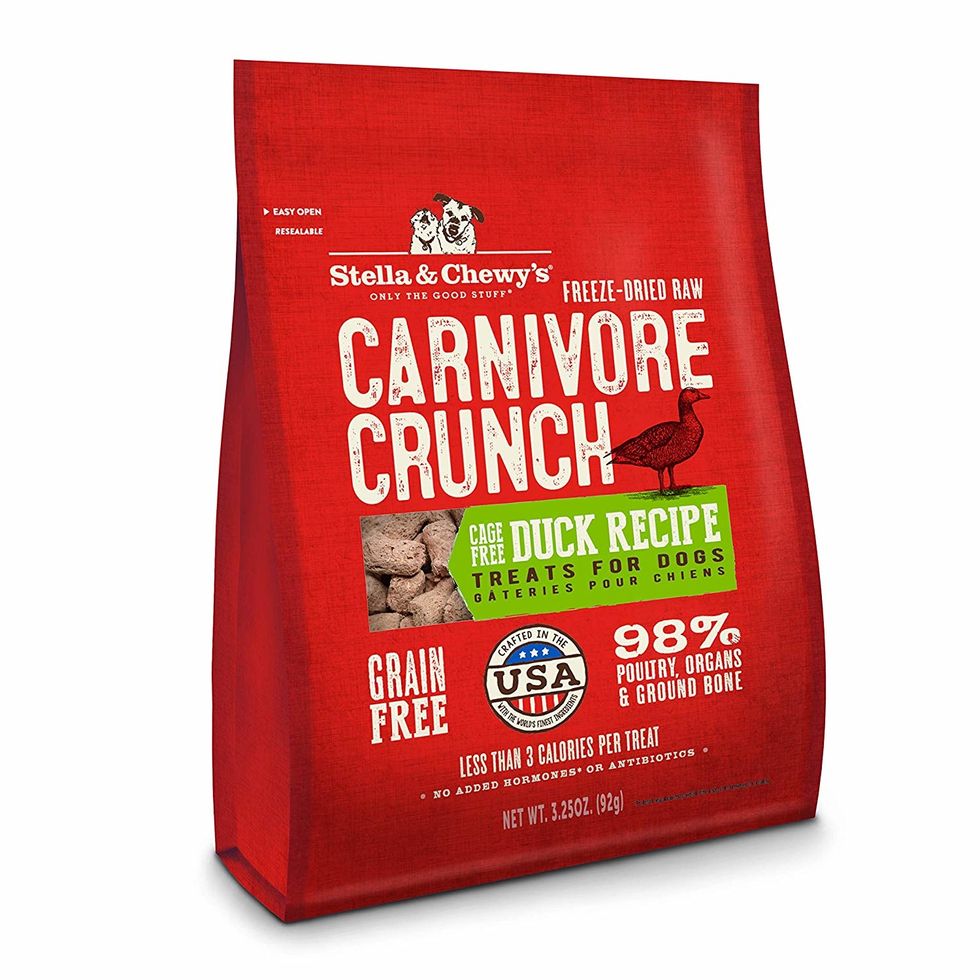 These treats are made from 98% poultry meat, organs, and ground bones. Additionally, they're freeze dried, meaning all of the nutrients will remain in the meat even over long periods of storage. The product description claims, " Supports Better Health For Your Pet With Improved Appetite And Digestion, Relief From Allergies, Vibrant Skin And Coat, Healthy Teeth And Gums, Greater Stamina And Vitality And A Healthy Immune System."
Canidae Grain Free Pure Heaven Dog Biscuits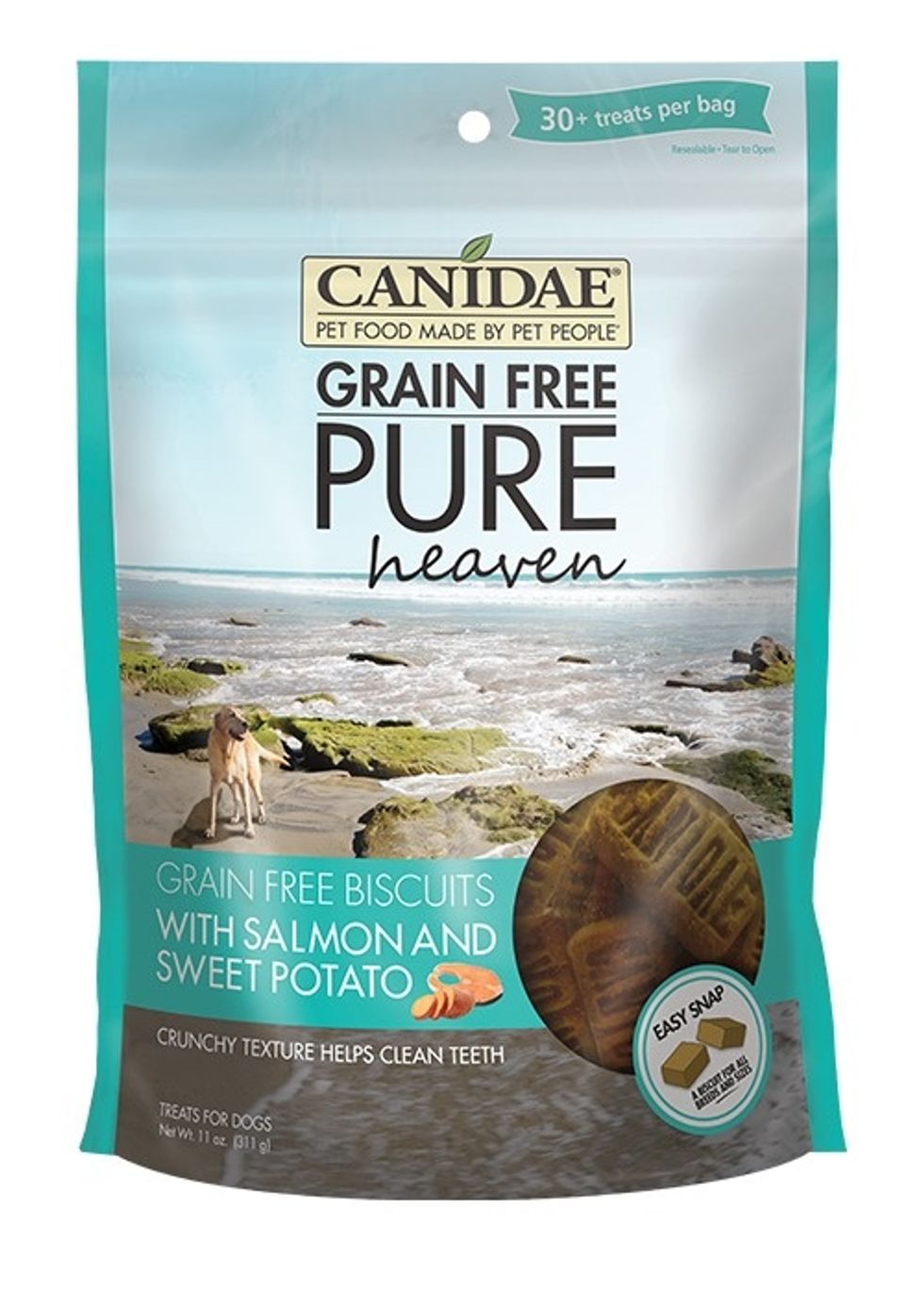 These treats are very high in protein and made without any harmful preservatives. Additionally, according to a myriad of reviews, they're a favorite among even the pickiest of dogs. They include sweet potato and quinoa, meaning that they're low in fat, and packed with nutrients your dog may struggle to get in their usual diet.

Rocco & Roxie Gourmet Jerky Dog Treats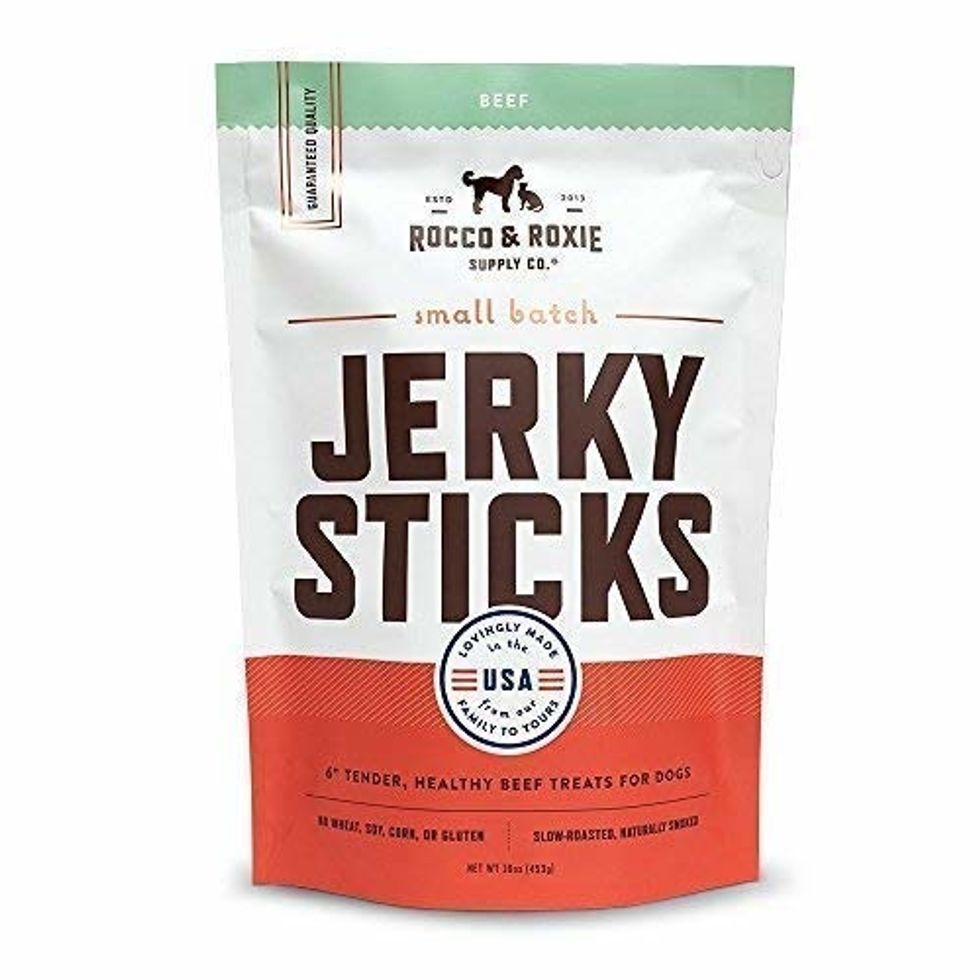 Who doesn't love jerky? Available in duck, chicken, or beef, these jerky treats are made from 100% meat, and don't include any fillers that get in the way of their delicious meaty flavor. This is a great option for a teething puppy or a dog that loves to chew.

Blue Wilderness Grain Free Biscuits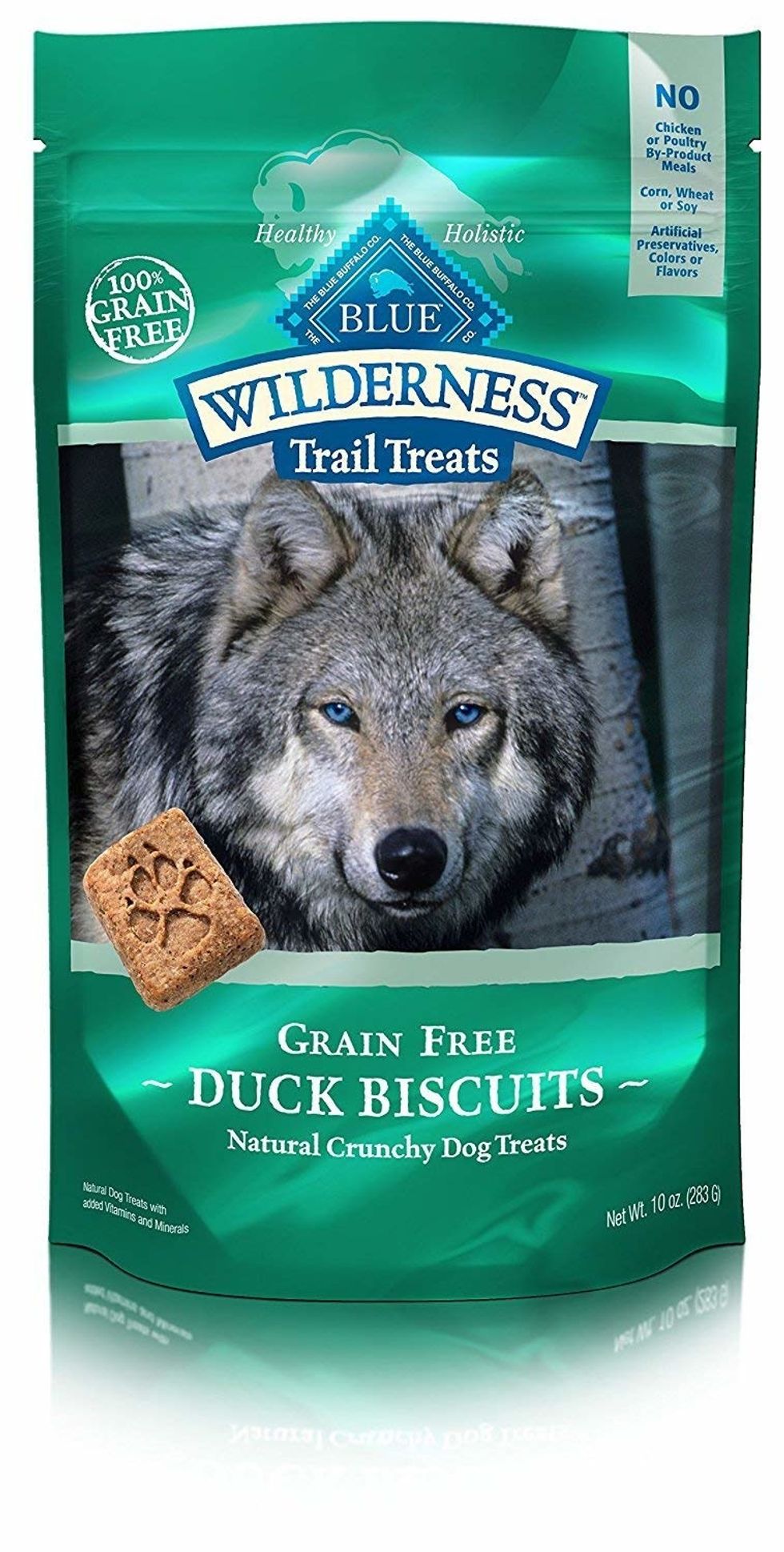 It's difficult to believe that your toy poodle descended from wolves, but these treats are fit for the tiniest purse dog or the most majestic hound. Chicken and beef are surprisingly common allergens for dogs, so these treats avoid them altogether, offering turkey, venison, duck, and even alligator treats.
Healthy Dog Treats Probiotic Jerky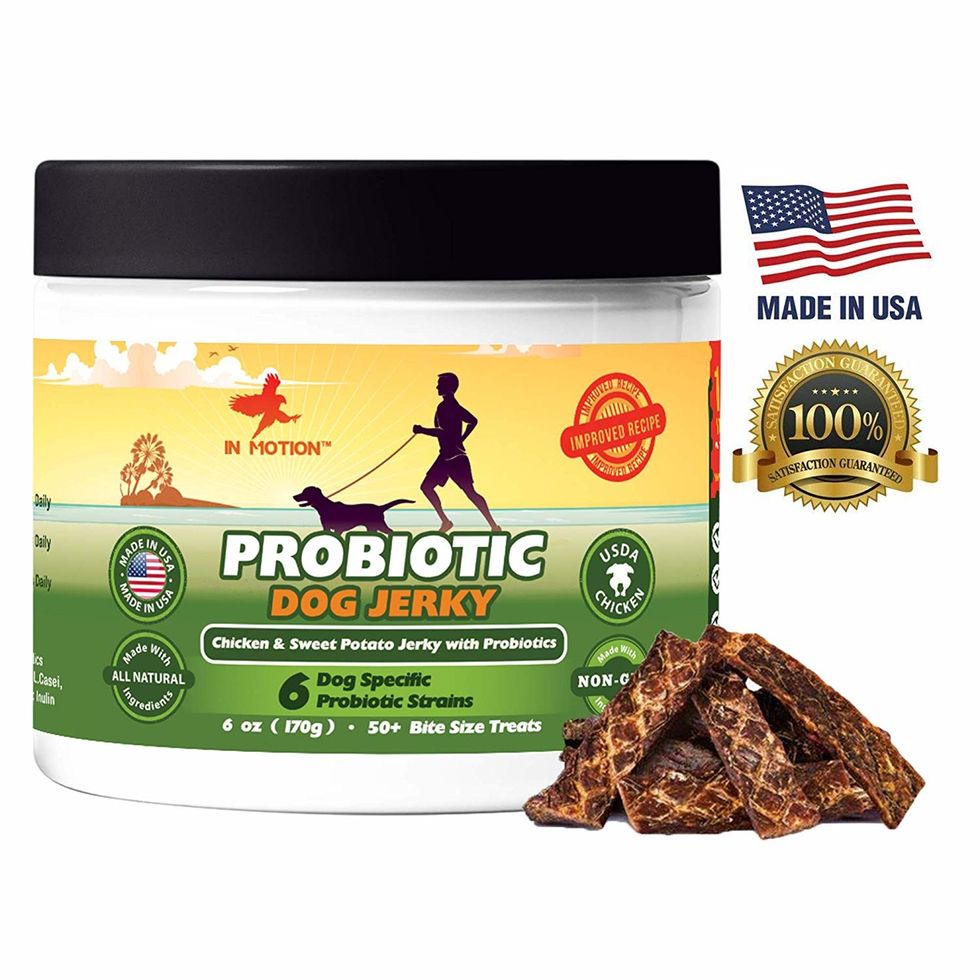 As doctors learn more about the positive effects of probiotics, the more necessary they believe them to be. Now, your dog can get some of those health benefits too, with these all natural probiotic treats, your dog can enjoy high-protein treats with the added benefit of six strains of probiotic bacteria.

---
Brooke Ivey Johnson is a Brooklyn based writer, playwright, and human woman. To read more of her work visit her blog or follow her twitter @BrookeIJohnson.