In the eyes of your doggo, you are never judged, never too fat or thin, never awkward or abrasive, never that person who says "you too" to the teen behind the counter who tells you to "enjoy the movie." Your four-legged best friend just wants your love, your safety, your soft hugs–and, of course, food on demand, or else you're dead to them. The responsibility of nurturing your canine kin is heavy, but nowadays there are more easy options to keep your dog healthy and happy and, most importantly, satisfied with you as their owner.
Like people, doggos have trouble understanding you if you're inconsistent and flaky, so it's important to give your treats with clear reasons and consistent patterns. The perfect treat depends on your purpose (and of course your good boy's particular tastes), but above all keep the treats as healthy as possible. Some veterinarians, like Dr. Rachel Barrack, DVM, even warn, "Due to obesity, I advocate feeding both dogs and cats high quality, nutrient rich balanced diets with appropriate calorie contents to support and maintain a healthy weight and do not advocate giving treats." However, that's dumb, because without your dog you'd be a fragment of yourself and that kind of emotional support deserves some friggin snacks. Stock up on these healthy and delicious treats to support the most stable relationship in your life (what? You know it's true)!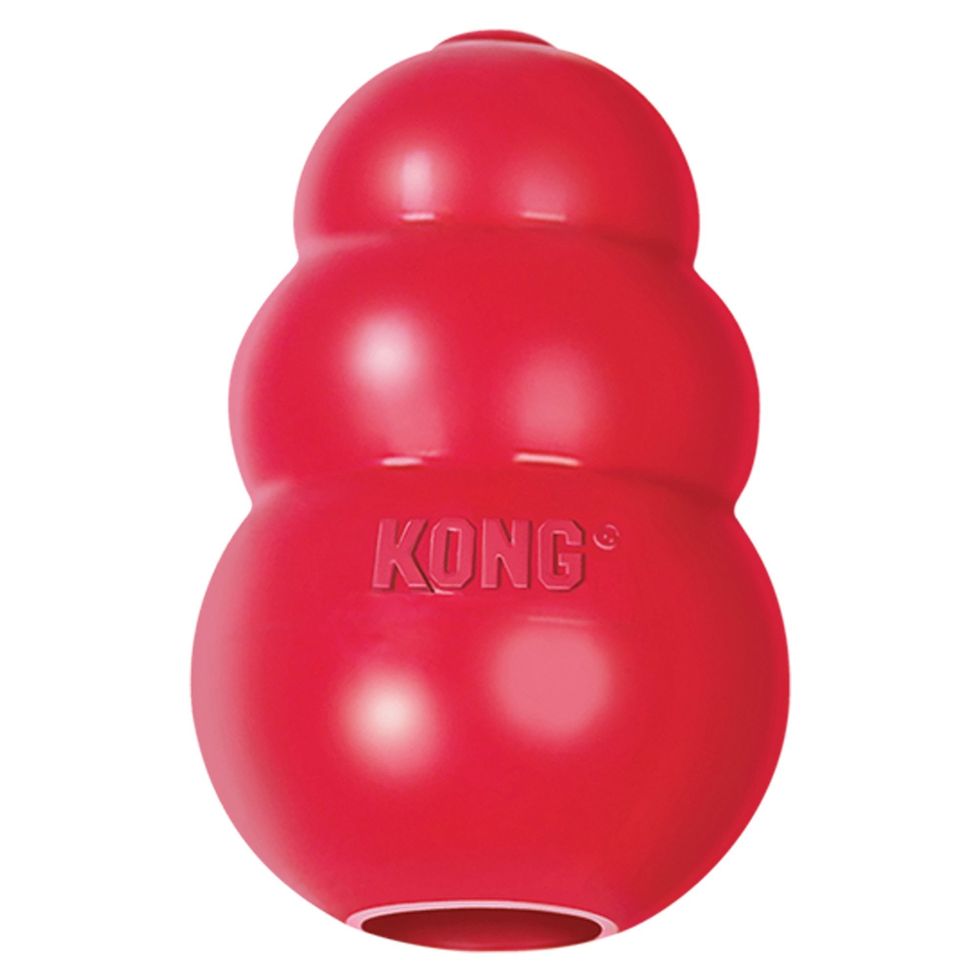 Pet Smart
No joke, this is one of the easiest and most appreciated snacks to reward your good boy, especially if you're training them into a new behavior or a new trick. The Humane Society advises mixing one cup of peanut butter (raw and unsweetened, since the artificial sweeteners can make your doggo ill) and one half of a mashed banana with a little water, freezing the mixture on wax paper, and then handing it over to send your dog into spasms of joy. Even better: Use the mixture to fill up a Kong dog treat, which is durable and satisfying to chew over and over again through many refills.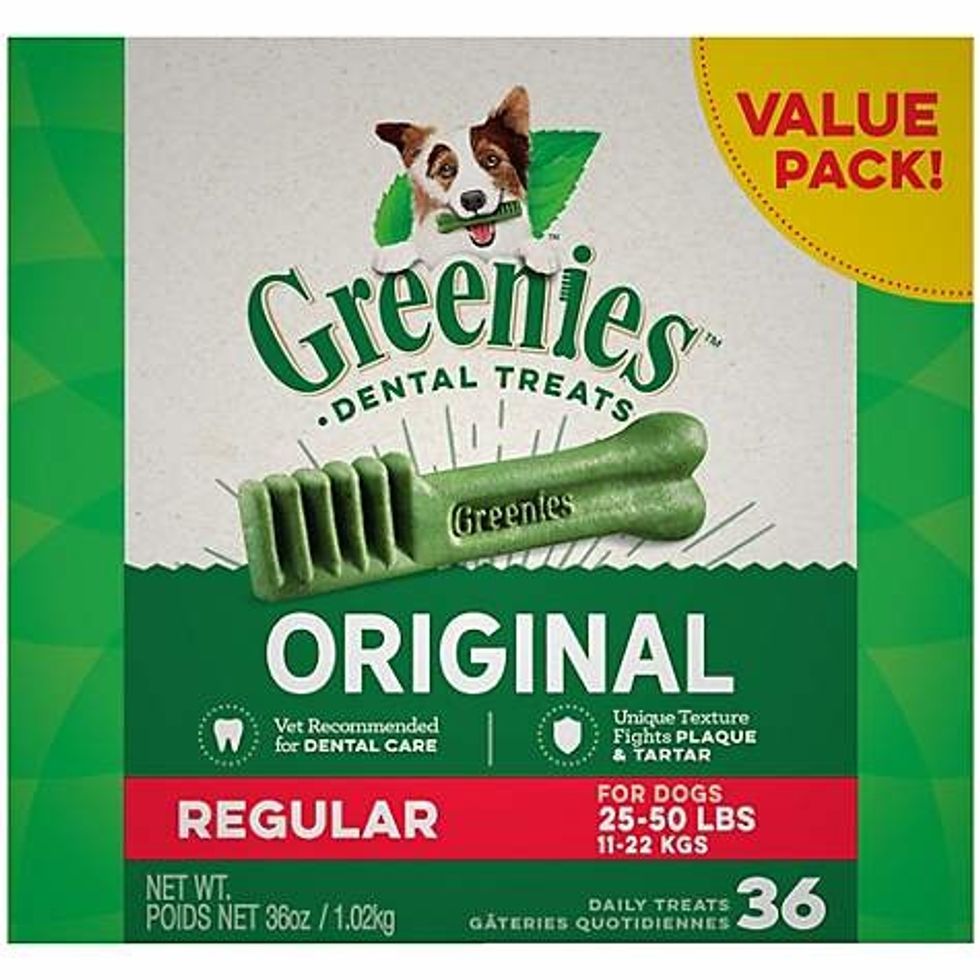 Amazon
To care for your dog's teeth as well as their joy, invest in Natural Dental Dog Treats. Available for dogs of all sizes, Greenies treats contains vitamins and minerals to strengthen your doggo's chompers and keep them healthy while they chow down.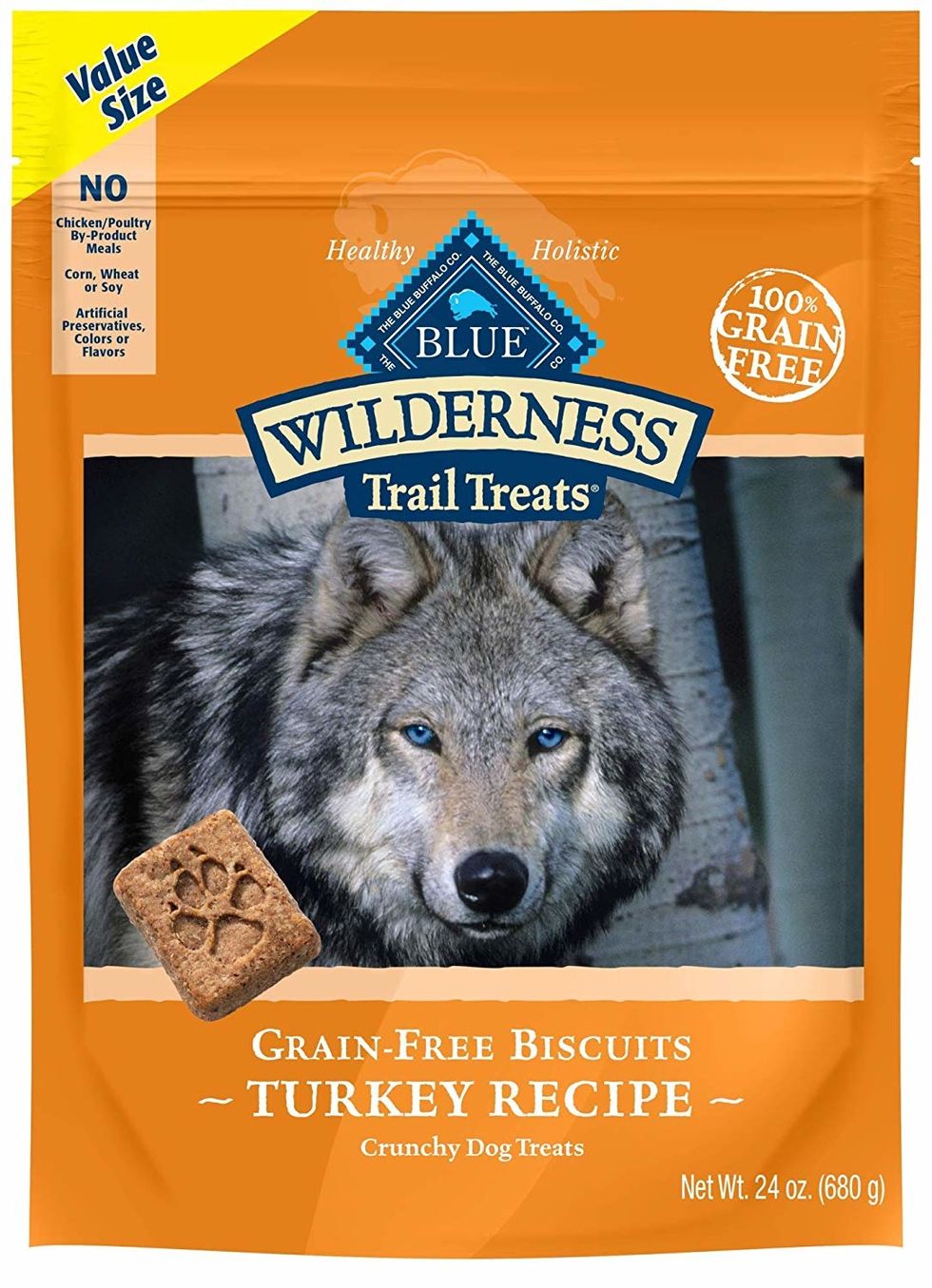 Amazon
For a protein boost to make your dog feel full and satisfied, as well as promote muscle growth, choose natural meat-based snacks made with ingredients like duck, salmon, turkey, potatoes and flaxseed. This is a must particularly if your dog is active and joins you on hikes or high-energy activities; it's like a protein bar for your furry friend.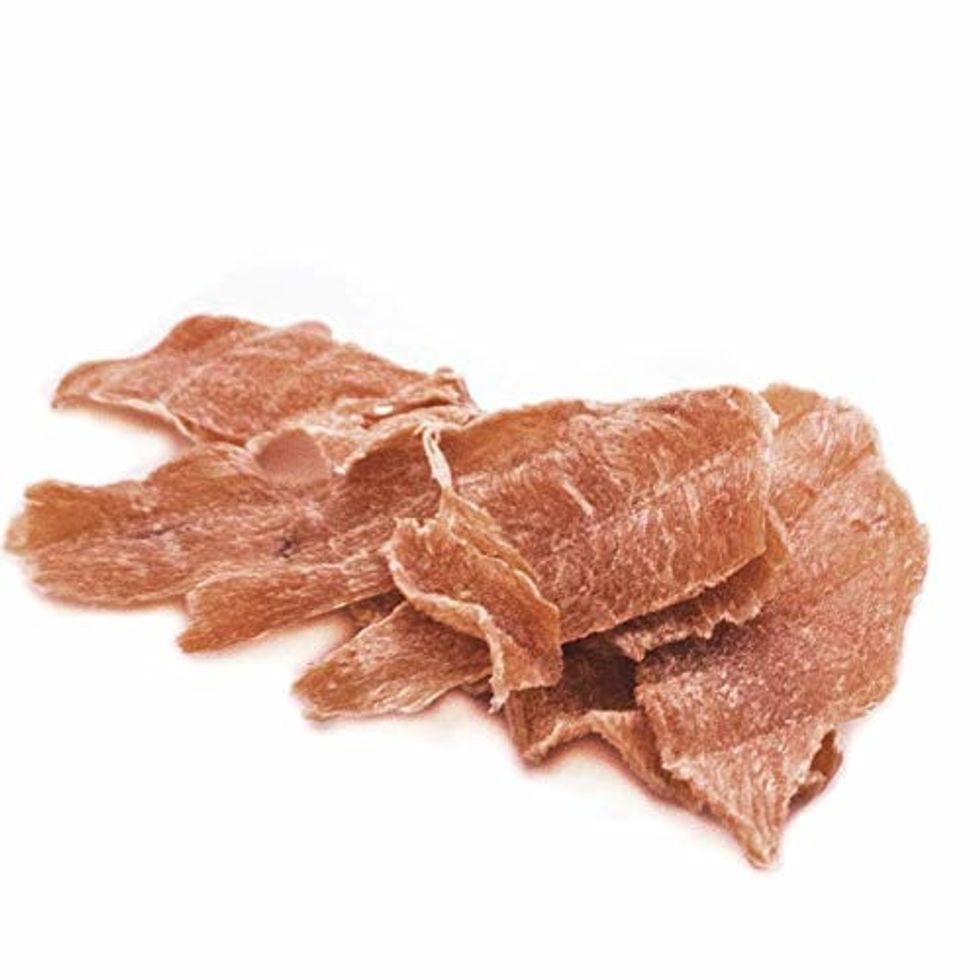 Amazon
For training purposes, this is an excellent treat that's delicious to your doggo and healthy enough to set your mind at ease about slipping them one or two more than you intended when they're such a good boy! Made with Grade A dried chicken breast sliced and dehydrated in small batches, you've probably eaten worse things back when you were in college.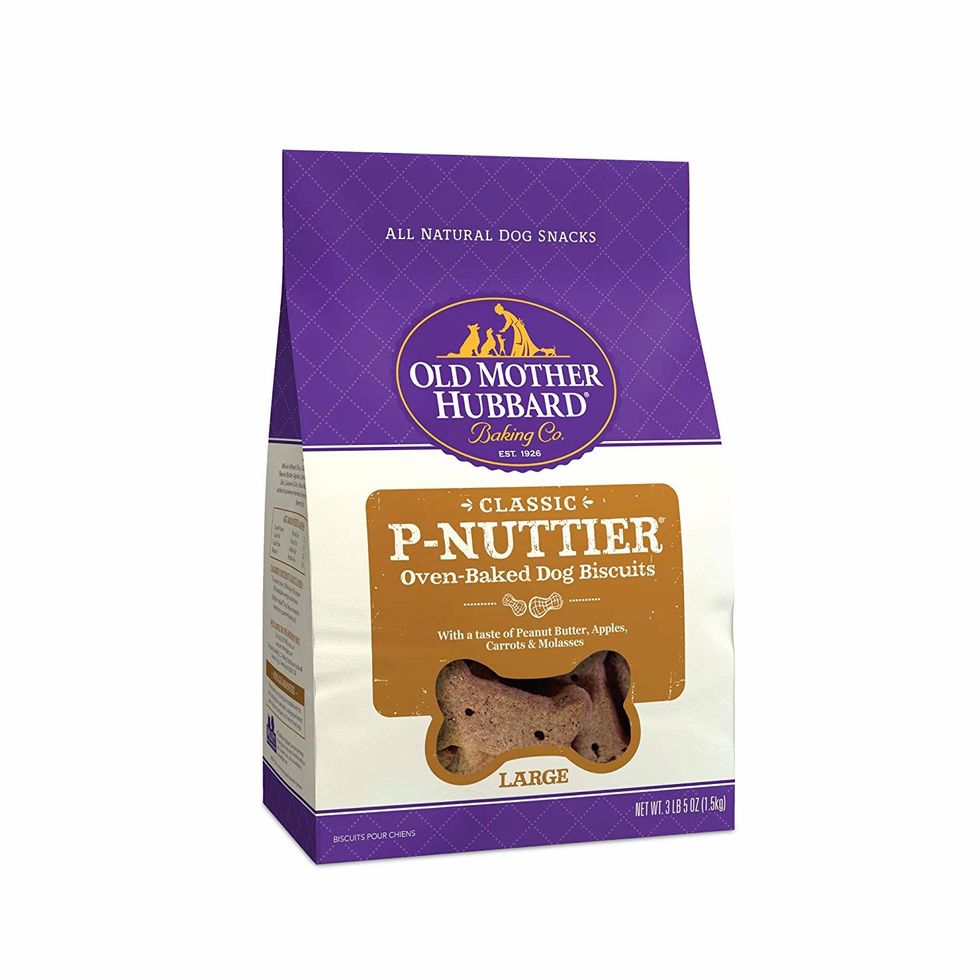 Amazon
Just because this is the cheapest item on the list doesn't mean it's any lower quality than the rest. In fact, it's a great affordable option for dog owners who want a simple, crunchy, all-natural treat to reward good behavior. Flavored with peanut butter, molasses, apples, and carrots, shower them on your best boy.