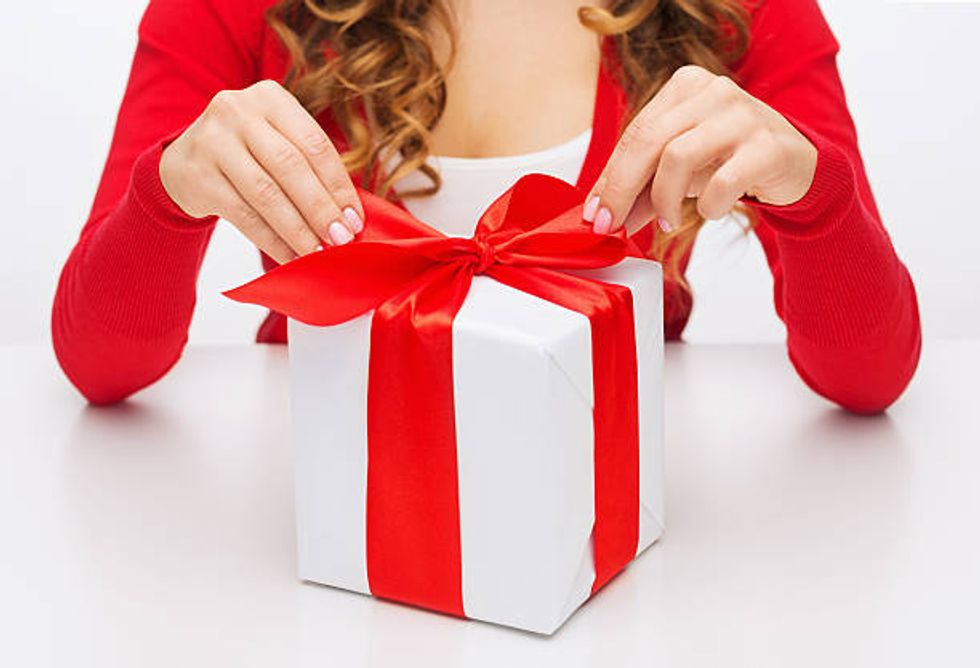 Gift Guide for the non-toxic beauty guru
SpaOrganics is your go-to for a healthy treat yo-self.
Shopping for the girl that has everything?
It's intimidating to shop for someone who seemingly has everything, so I've got the 411 on what you didn't think of! She might decorate her house elaborately and make sure every detail is in place in her breakfast so she can get the perfect shot for Instagram, but she likely skips out on T.L.C. and self-care because honestly who doesn't? I discovered my new favorite brand for non-toxic beauty gurus that's a little less frills than your typical Instagram-worthy beauty products, but is also less pricy. This leaves you with an affordable gift and wiggle room to get creative with the presentation.
For the bathing beauty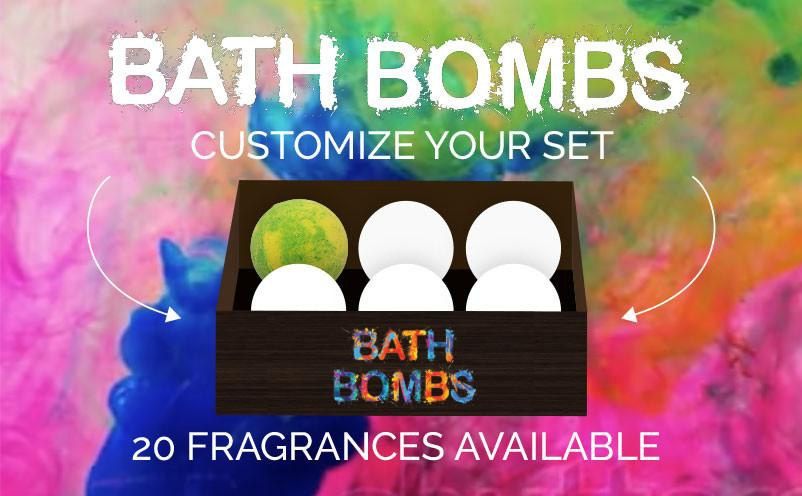 Skyorganics.us
This is by far my favorite product that Sky Organics sells. Their bath bombs truly smell amazing and come in 20 different fragrances with fun colors. My favorite favorite was Mermaid Kiss which made me feel like a total mermaid. You can get the bathing beauty in your life a set of six for $25.99 and they'll ship it for free! She'll love getting a little fancier at bath time. Looking that good all day has to be exhausting right? Extra bonus: I felt like the coconut oil in the bombs made my skin feel softer and definitely felt more confident and sexy as a result. With 100% natural and organic ingredients, free of sulfates, formaldehyde, and GMO's, they are cruelty free as well. Their easy-to-use site, easily helps you to customize your box. Gift them in the box they come in, or wrap them individually in chiffon bags if you want to get fancy.
---
For the busy, belle of the ball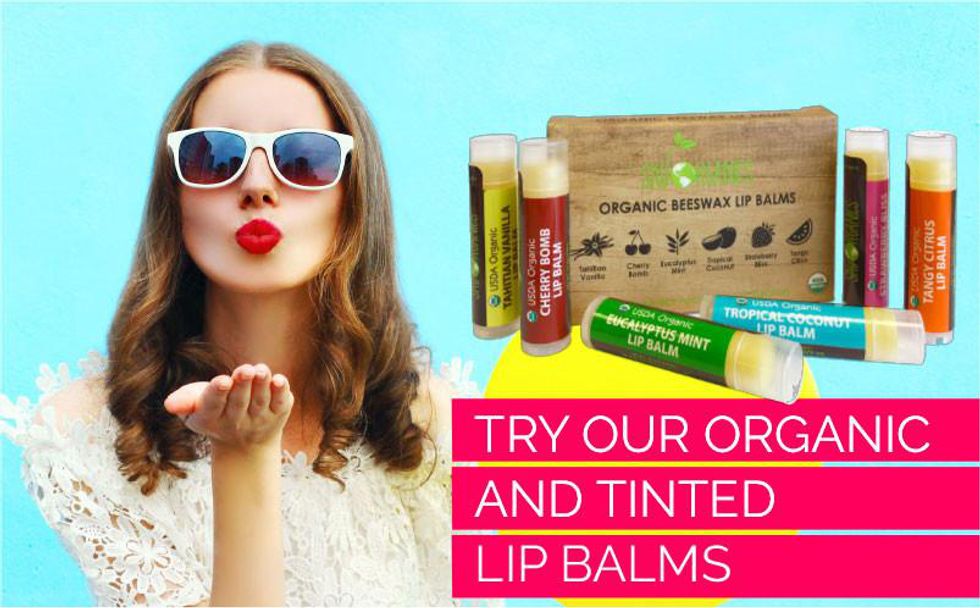 Skyorganics.us
Is your giftee out all day hustling? This lip balm is perfect for the boss lady on the move. On sale for $13.99 right now, you can get a four pack of their favorite yummy balms and also get their tinted balm four pack and come out under $30 for this gift. If your friend lives in cold weather she won't stop thanking you. I go through about four chapsticks every winter and it's really annoying to have to carry both that and a lipstick with me. The tinted balm collection makes it easier to add a lip pop and moisturize your lips all in one go. The lip balm is also 100% all natural and organic, vegan, and free of all the yucky chemicals like sulfates, formaldehyde, and GMO's. Simply wrap them in the box or present them in a cute makeup bag if you want to get creative with it!
---
For your favorite fair skinned goddess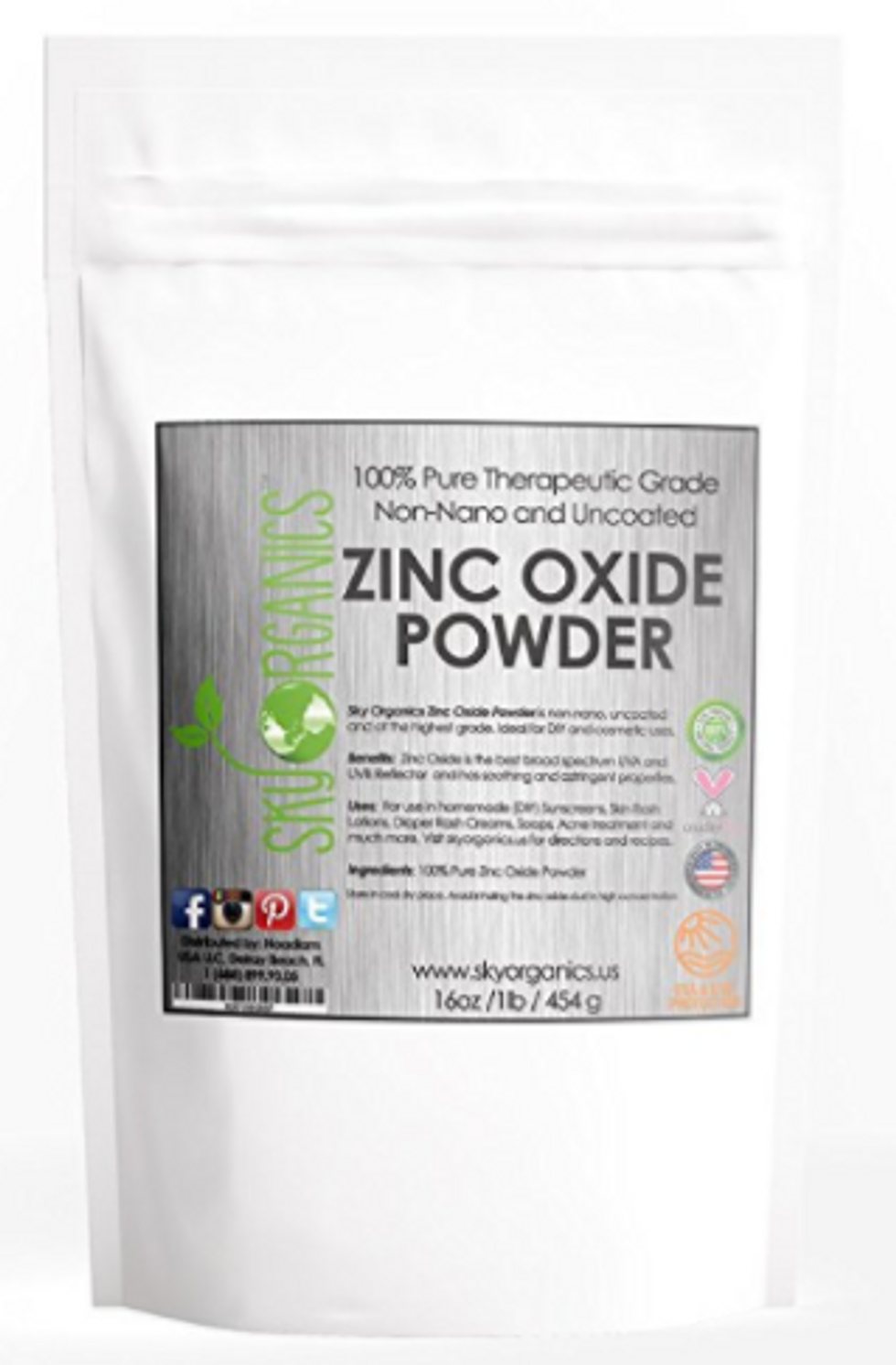 Shopping for someone who's skins as white as snow? As a fellow pasty sister, I know how important it is to lather up in the sun. In fact, I wear sunscreen 364 days a year under my makeup for fear of getting bad exposure to UV rays; however, as of recently, it's been reported that some if not most sunscreen have been found to be harmful to your skin. Here's how it works: according to Wellness Mama, sunscreen can either be mineral based which create a physical barrier to block your skin from the sun or chemical which can have a similar effect, but at what cost. Your skin being the largest organ in your body absorbs a little of everything you put on it, so lathering on chemicals like oxybenzone, avobenzone, and octinoxate may not be ideal. I did a little research and I found that using zinc oxide (more a kin to the mineral based approach) is the way to go now. Marked down to $17.95 Sky Organics sells an awesome Zinc Oxide powder that you can use both topically and internally proving that all of the ingredients are as safe as they can get. This one's a tough one to wrap, so I recommend buying a gift bag and gifting a pair of shades with it.
---
For the sea lover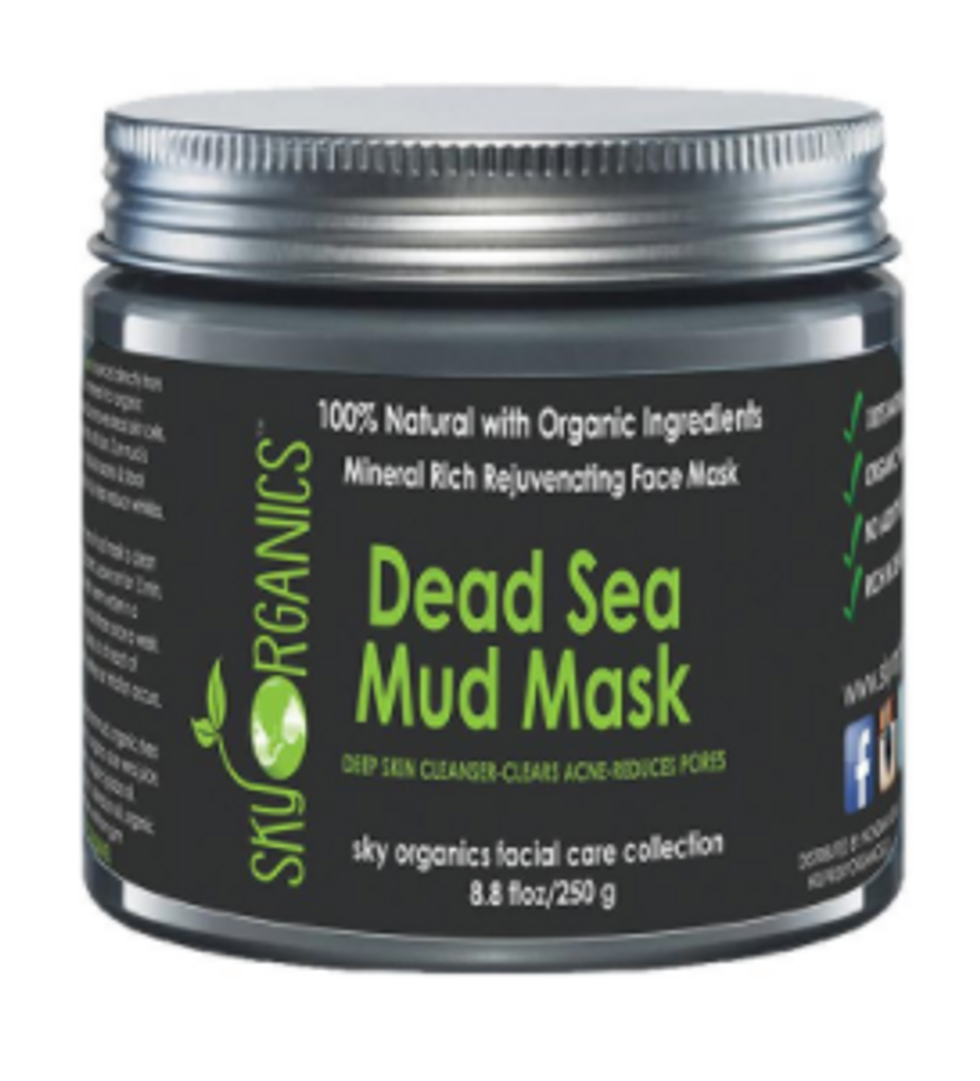 Shopping for someone who desperately needs summer to come back, complains about her skin being dry from the harsh weather, and needs a seasonal reset? This mineral-rich face mask is the perfect gift for the gal who'd rather be at the beach. The mask detoxifies skin, removes excess oils, and restores skin to it's more radiant beginnings. You can also use it in your hair to stimulate hair growth and strengthen hair. It also helps to reduce cellulite by increasing circulation. This product will help your loved one keep that healthy glow all winter season, so they can return to the beach without skipping a beat.

---
For the meditation lover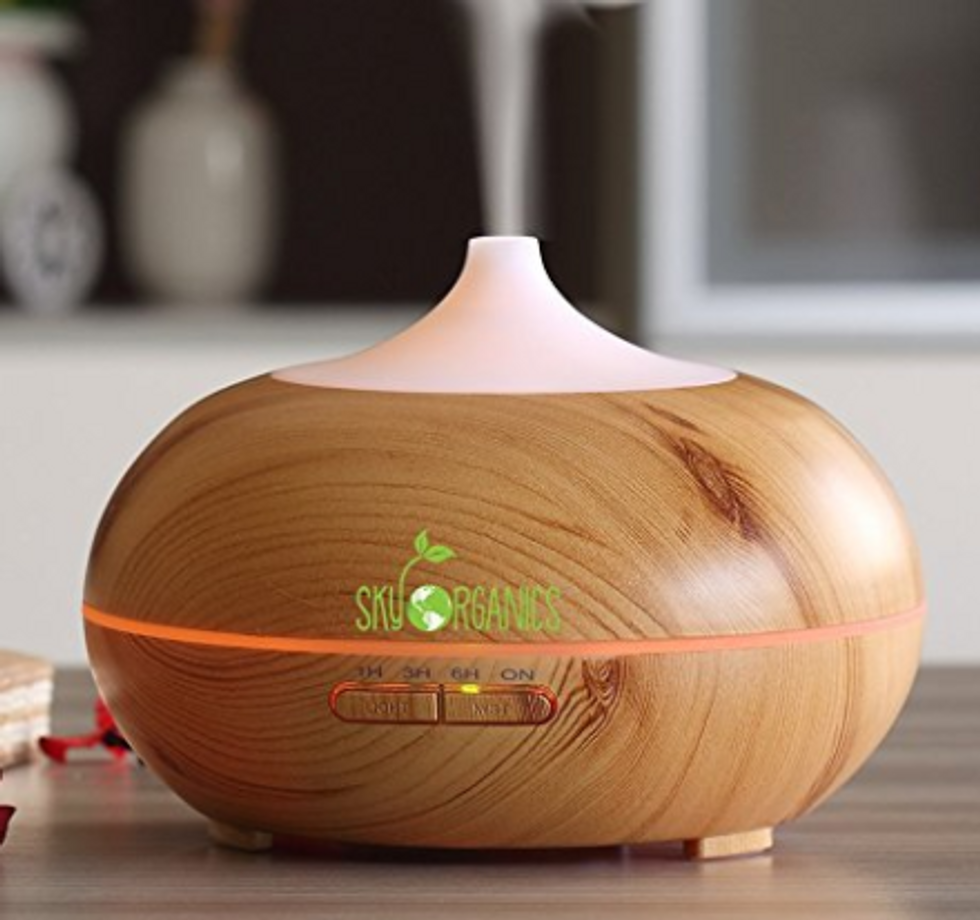 I just got one of these last Christmas and I have to say it's one of the best gifts I've ever been given. Last new year, I made the resolution to get better sleep this year. In reading a million articles online about how to improve the quality of my sleep, I stumbled upon an article where it said that the air quality is a major part of your sleep quality. I used to have respiratory problems so it makes perfect sense to me that keeping an eye on the air quality, might be a good starting point. I remembered that my aunt had sent me one of these nifty Aromatherapy Diffusers for Christmas, which until then had been acting more as a decoration, and decided to put it to good use. It's now right about my bed and I use it every night with a different essential oil depending on how my day went. If I really need to relax and wind down, I'll use lavender oil. If I have a headache, I'll use peppermint oil. This gift is perfect for someone who likes meditating, but is also the perfect wild card gift that your giftee didn't know they needed and will be thanking you for till next Christmas.
---
Anie Delgado is a contributor to Popdust and is an actress and musician based in NYC. Follow her on Instagram | Facebook | Twitter and check out her music on Spotify. Press inquiries here.
---
Read more on Holidays...
Nine Spiked Thanksgiving drinks from each kind of alcohol
Need Halloween ideas? Check out these 11 costumes from Tipsy Elves
Why this all-in-one iPhone 7 case needs to be added to your wishlist