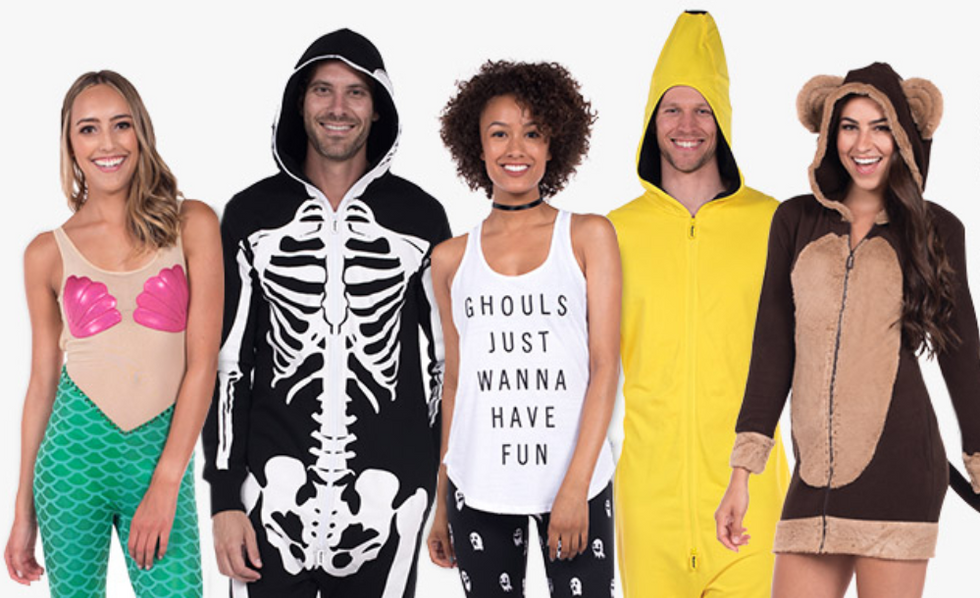 Need Halloween ideas? Check out these 11 costumes from Tipsy Elves
From funny and creative outfits to fun jumpsuits and fitted bodysuits, Tipsy Elves has got it all!
It's time for Halloween Shopping- here are our Top Picks from Tipsy Elves!
I don't know about you but the changing of the seasons from Summer to Fall has brought with it much anticipation and underlying feelings of dread. Not because of the falling leaves or the crisp autumnal air, nor because of all the Pumpkin-flavored everything (I do love me a good PSL), but because of Halloween. Don't get me wrong- Halloween is one of my favorite holidays, but every year I try to one-up myself with the perfect costume. I prefer costumes that aren't too involved, nor require that I take myself too seriously.
One year, my friend was a fisherman and I was a mermaid caught on a hook. Another year, I was a vending machine made out of a painted cardboard box. But I have less time to spend making my own costume from scratch. I was stressing about my costume until I remembered Tipsy Elves. My friend has found her costumes on their site for a few years now and even found some ugly Christmas sweaters for a group of us to wear to a party last winter. I began browsing the site and found my favorite 11 costumes for Halloween this year.
President Trump Jumpsuit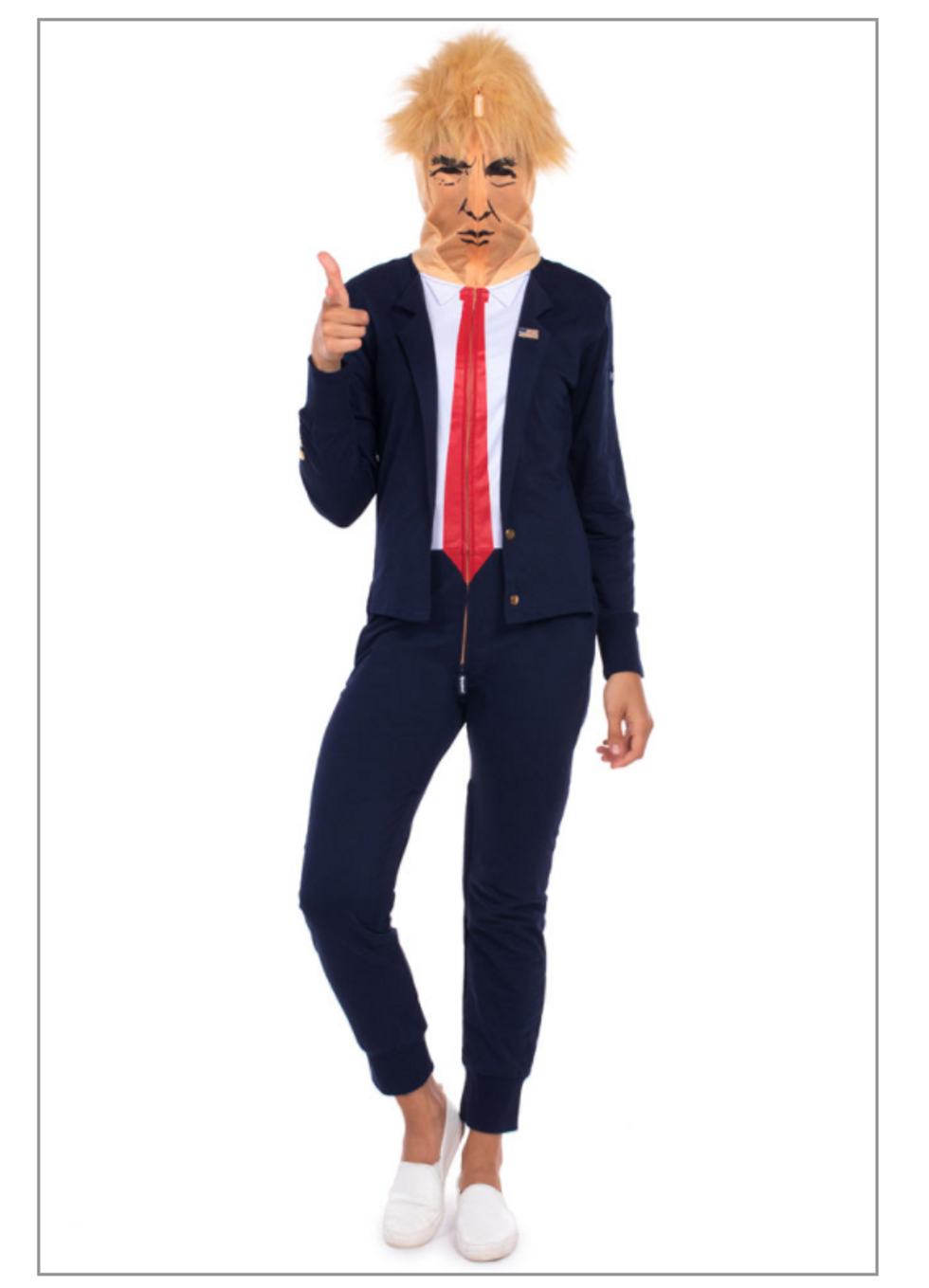 Tipsy Elves
Feel like being super relevant with your Halloween costume this year? Try a Donald Trump jumpsuit. You can wear the hood covering your face (and don't have to worry about doing your makeup) or you can unzip it and leave the face pulled back if you're feeling disrespectful...

Wonder Woman Bodysuit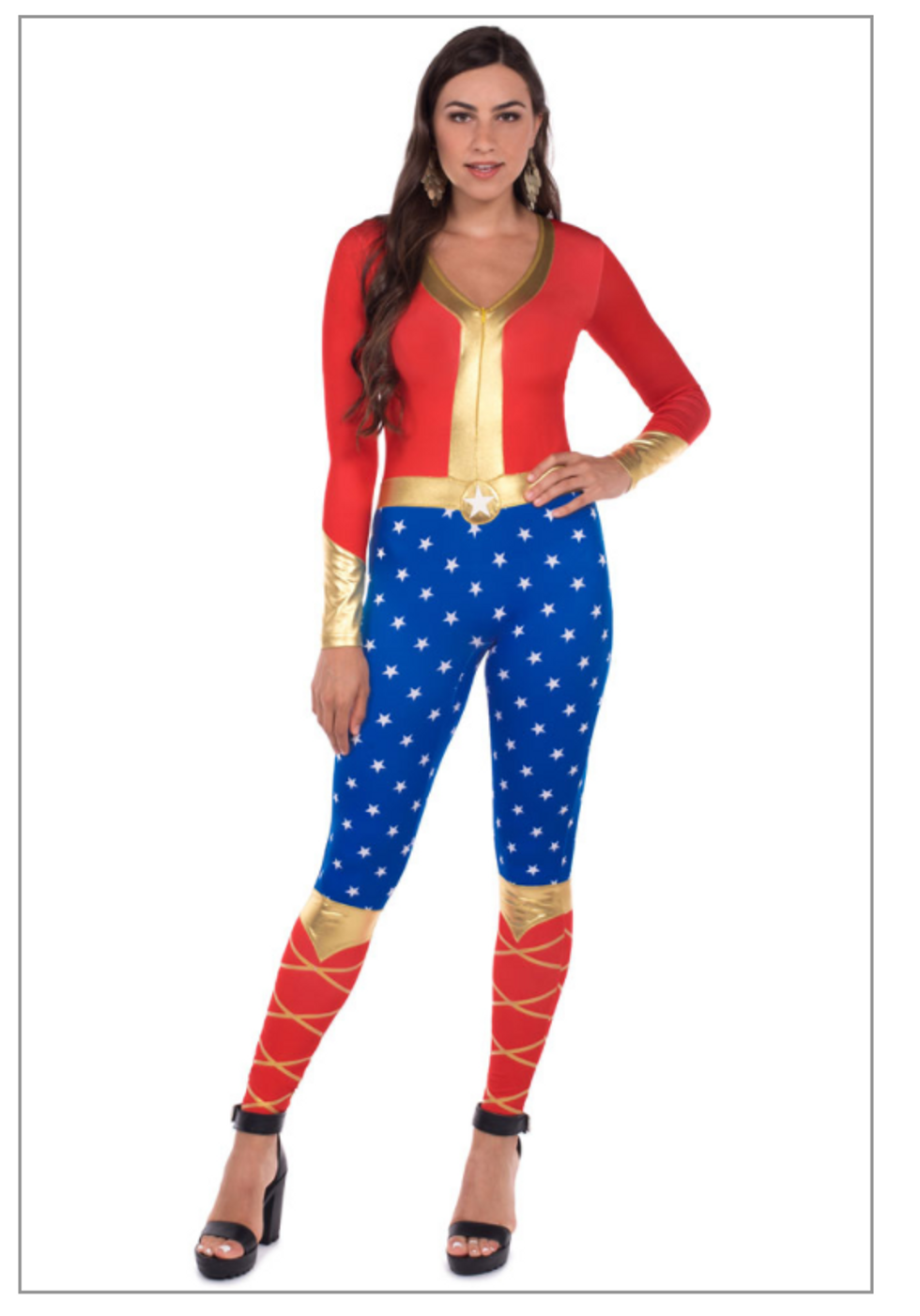 Tipsy Elves
It feels like everyone and their mother saw the new Wonder Woman film this year. Now you can represent that strong female figure this Halloween with a Wonder Woman bodysuit. Dress it up with heels and gold jewelry and you're good to go!
Couple Costume- Monkey & Banana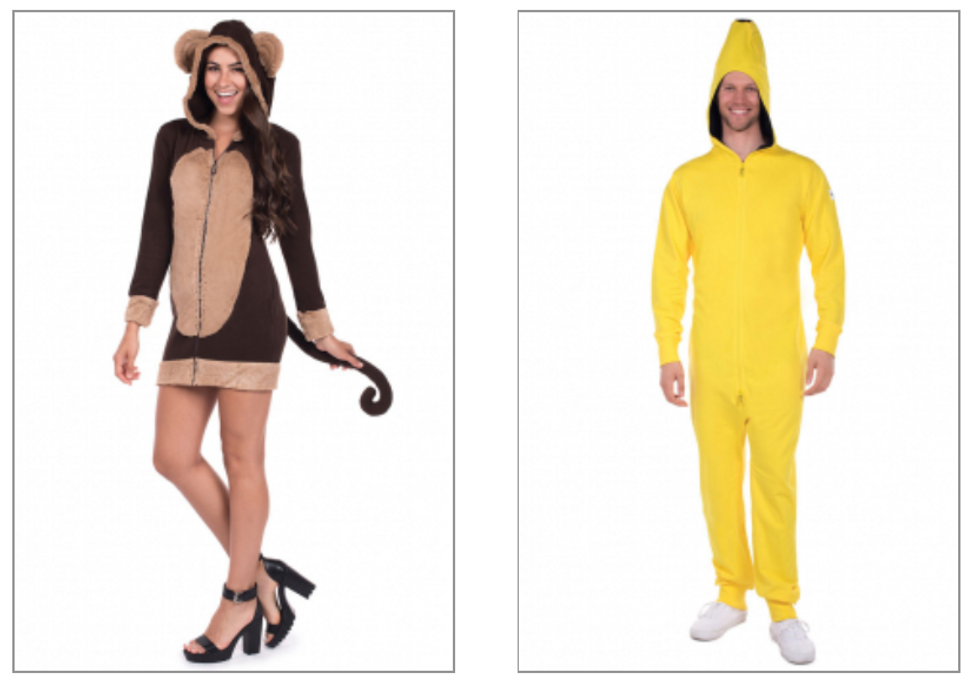 Tipsy Elves
Couples costumes are always fun because you can be two characters that play off each other. Whether you're a guy and a girl or two dudes looking for a funny costume, this one is sure to be a crowd-pleaser. A playful monkey with its banana!
Men's Hot Dog Onesie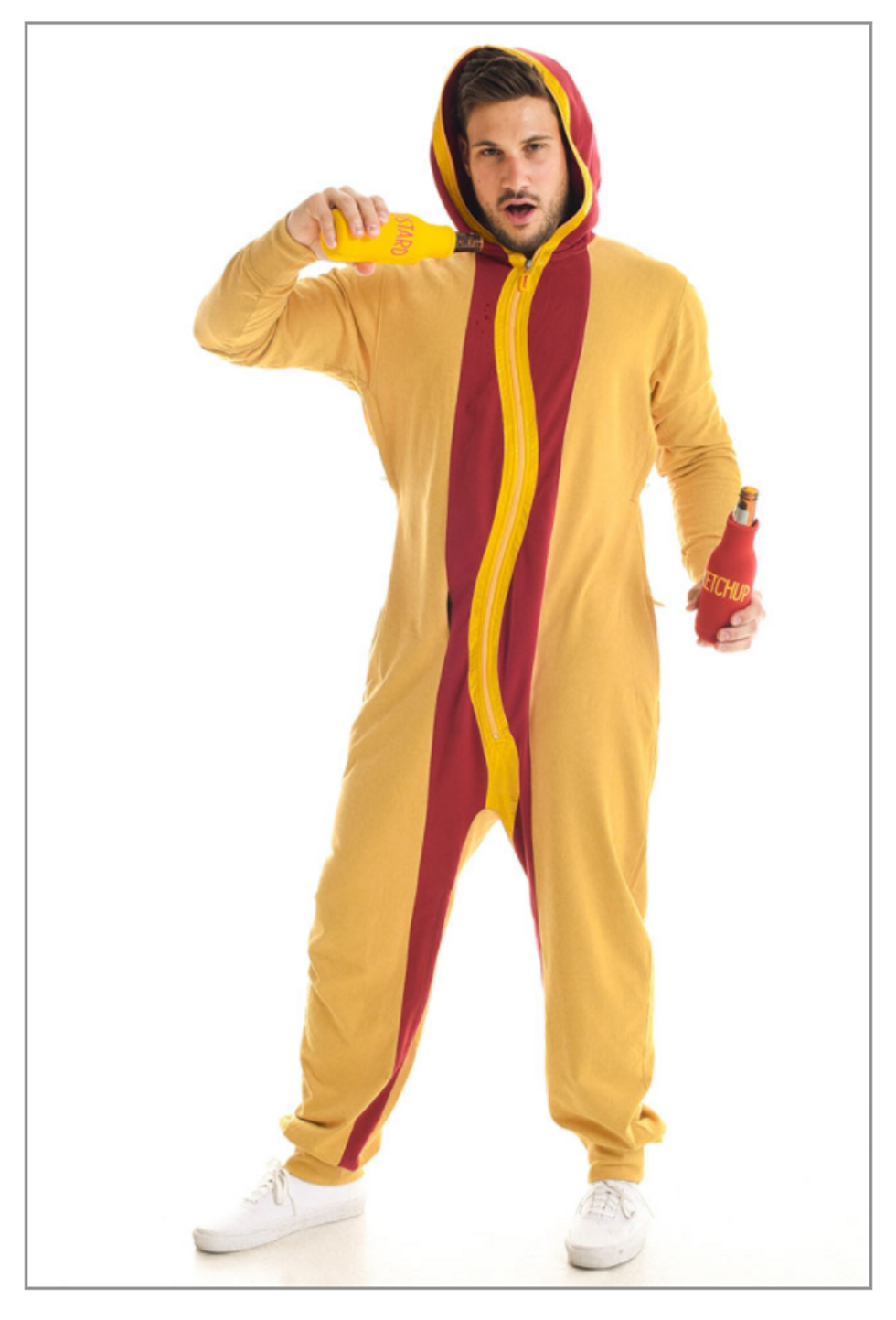 Tipsy Elves
The Hot Dog Onesie is a fun costume that you can wear year-round to sports outings like baseball games or to Fourth of July parties. Fully equipped with ketchup and mustard bottles ready for adding all the fixin's.

Glazed And Confused Donut Leggings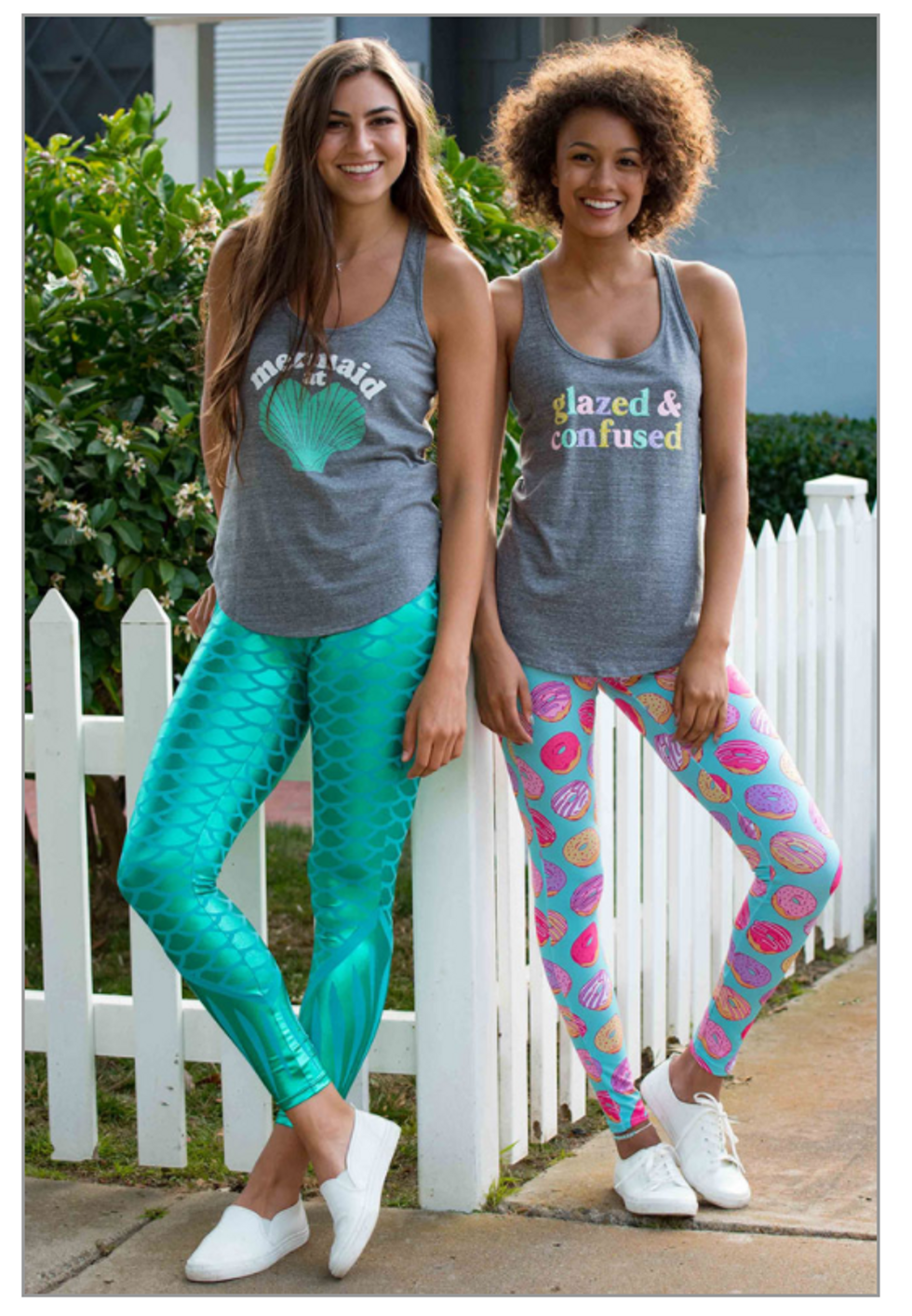 Tipsy Elves
If you're looking for something a little simpler and low maintenance, there are lots of different legging-tank top combos. The Glazed & Confused tank with donut leggings is a funny play on the classic stoner movie, Dazed & Confused.
Men's Pilot Jumpsuit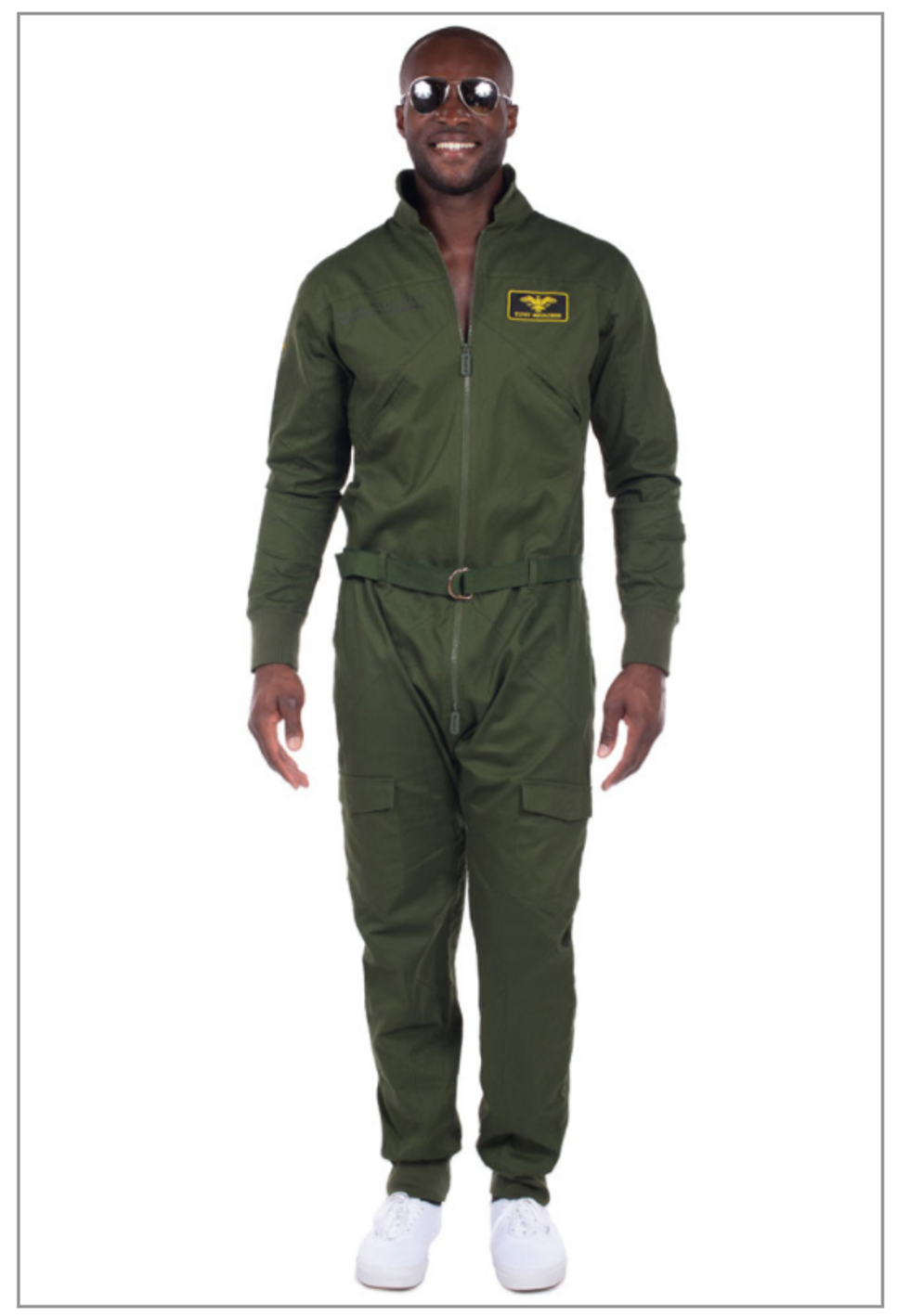 Tipsy Elves
The pilot jumpsuit is a classic for a guy or a lady. Whether you're more of a Maverick, Goose or Iceman, this jumpsuit has got you covered. Don't know the reference? Go watch Top Gun right now!

Literally Dead Leggings and Tank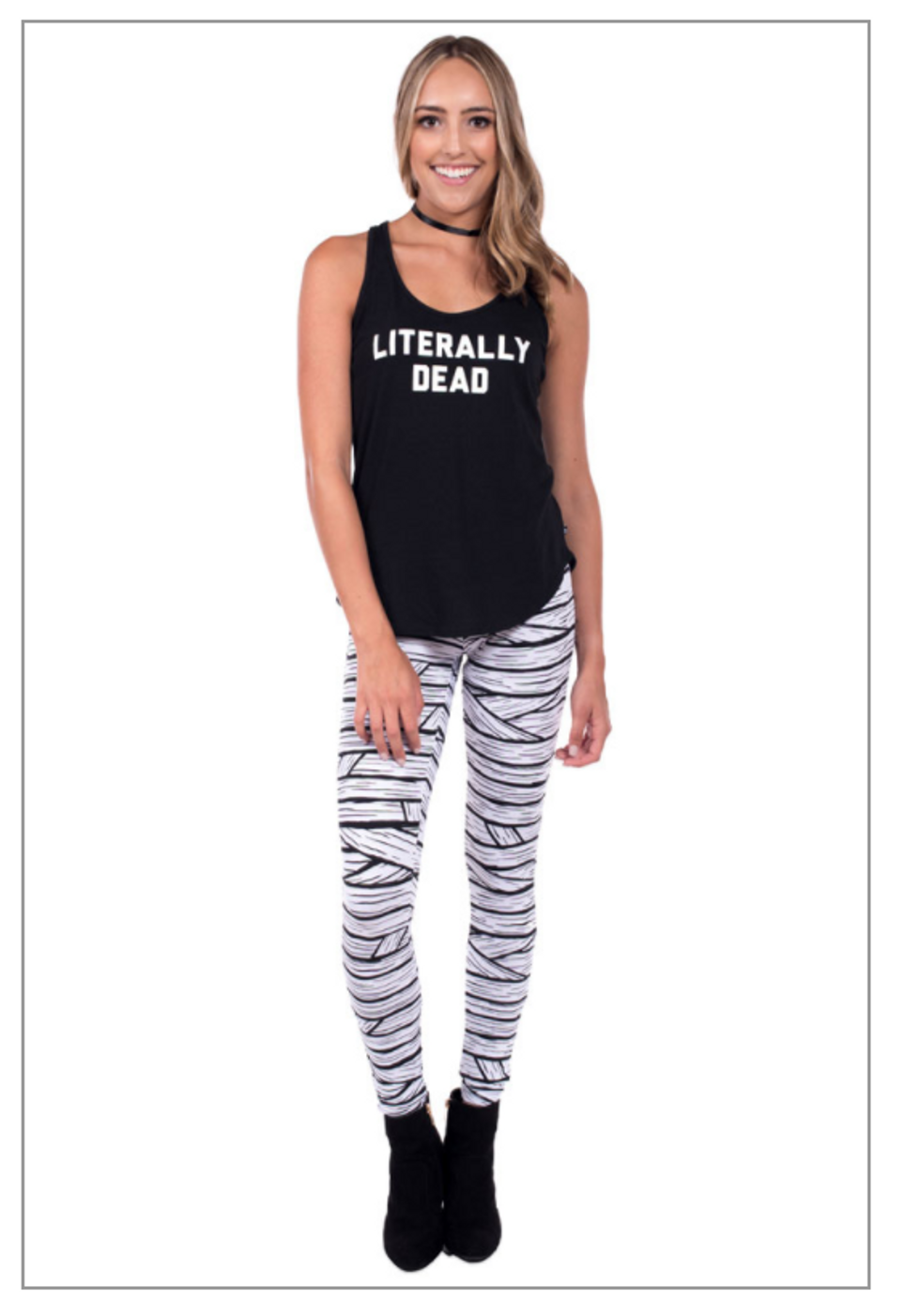 Tipsy Elves
Valley girl meets Millennial with this legging-tank top combo. Jokes all night- we're talking "Oh my God I'm literally dying, I'm dead, I died" in relation to anything adorable, boring, fun, annoying or basically any topic. The mummy leggings really put it over the edge.
Unicorn Onesie Costume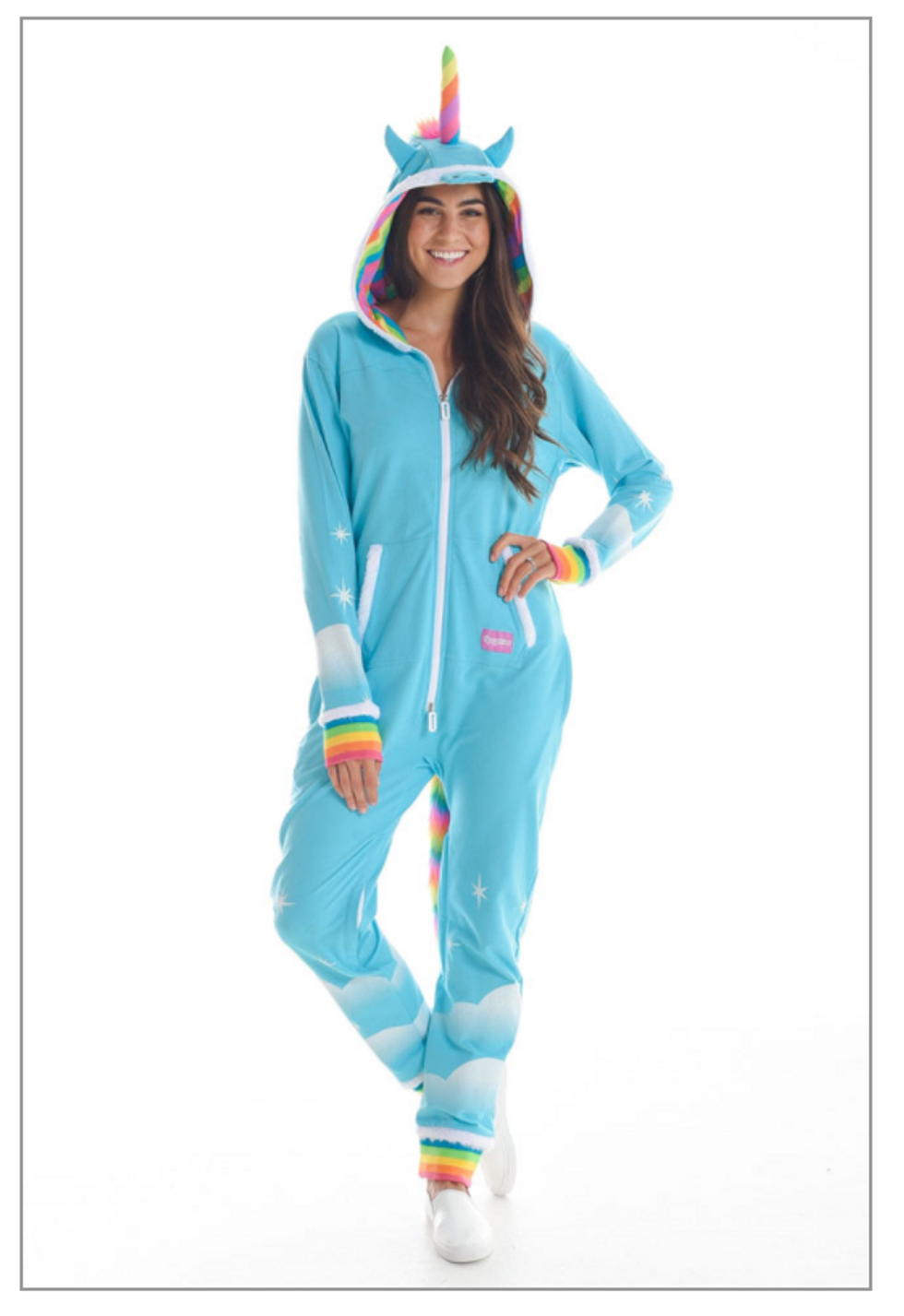 Tipsy Elves
Who says Halloween has to be scary? With this unicorn jumpsuit, you'll bring giggles and rainbows and happy unicorn tears to every party you attend. This unicorn costume will bring the magic to the party!
'Ugly Christmas' Beer Pong Sweater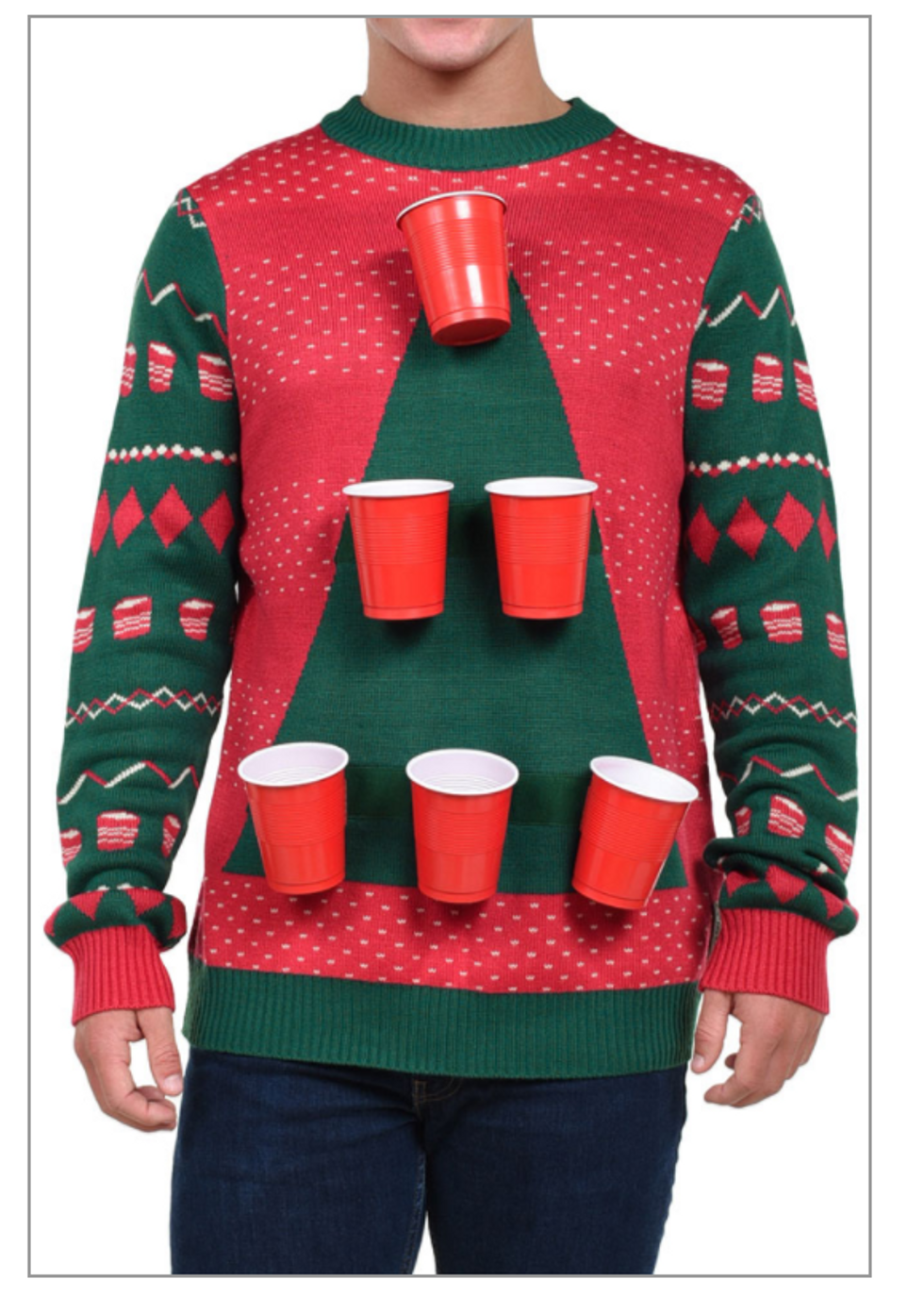 Tipsy Elves
Or if you prefer Christmas, go for the Ugly Sweater look and be a Peer Pong Christmas Tree. This costume is interactive so be prepared for ping pong balls (or Halloween candy!) to be thrown at you all evening long.
Life-size Eggplant Jumpsuit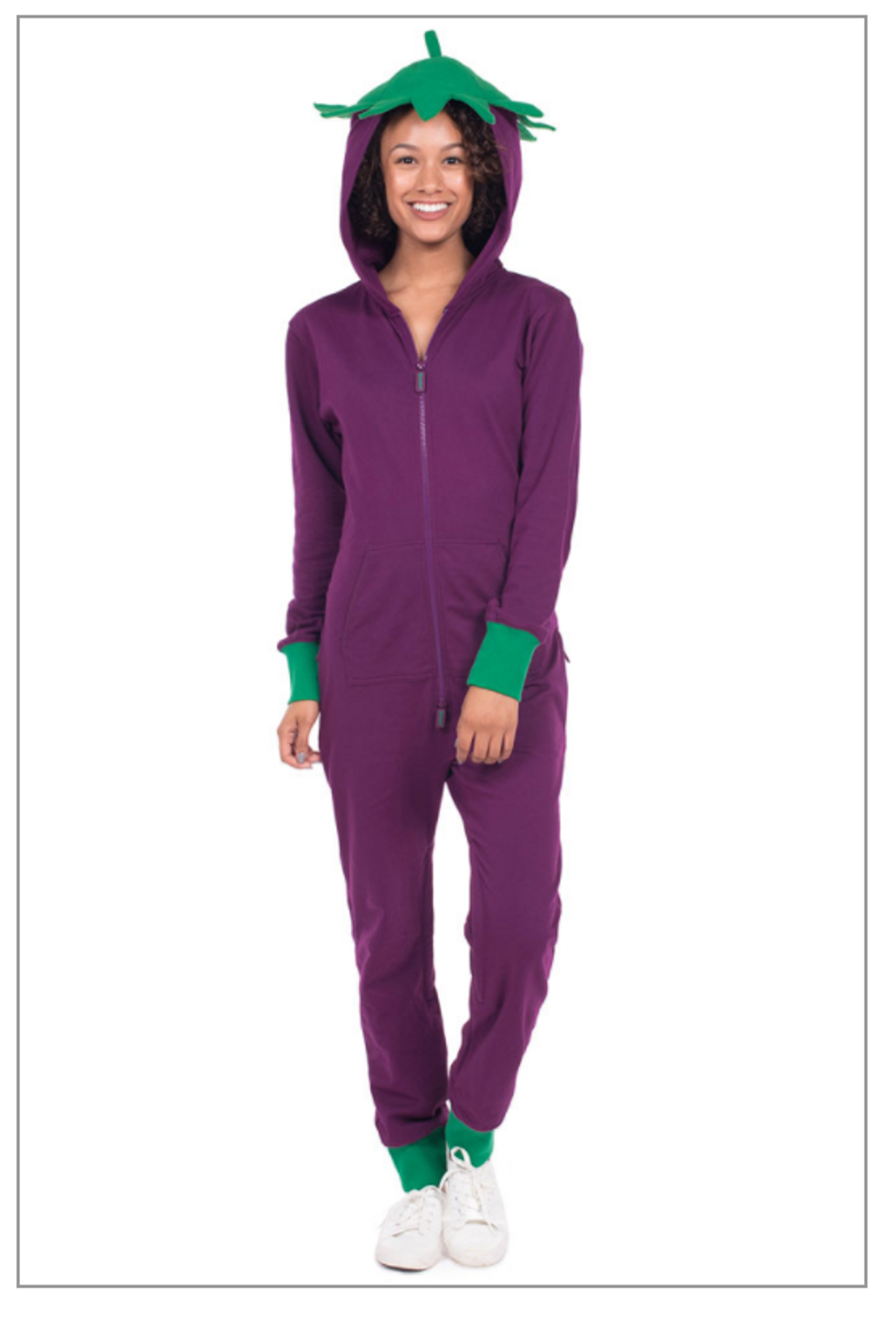 Tipsy Elves
Emoji costumes are a popular choice for Halloween styles and this eggplant costume doesn't disappoint. Comfy, cozy and plenty of silly innuendo, this can double as pajamas once Halloween has passed.

Couples Mermaid + Shark Costume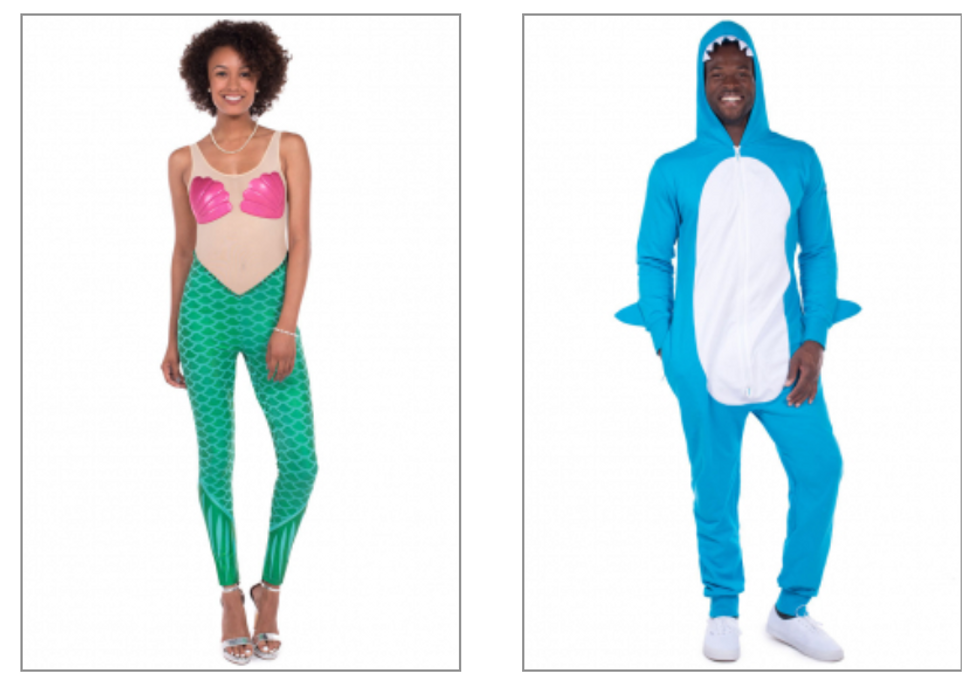 Tipsy Elves
Another favorite- this mermaid and shark duo is a creative option for the couples out there. A shark onesie and a mermaid bodysuit, or the lady can try the shark dress and the guy can be a lifeguard with Tipsy Elves' Baywatch apparel. The mix-and-match options are endless!
Whether you're looking for a fun and creative costume or something easy to throw on before going out, Tipsy Elves delivers. Not only do they have Halloween costumes, but also Christmas-themed styles, beach clothes, funny ski suits, and even looks for Bachelorettes or St. Paddy's Day. They're sure to have a creative style for any occasion!
---
Make sure you're ready for Halloween!! Find Your Costume at TIPSY ELVES!