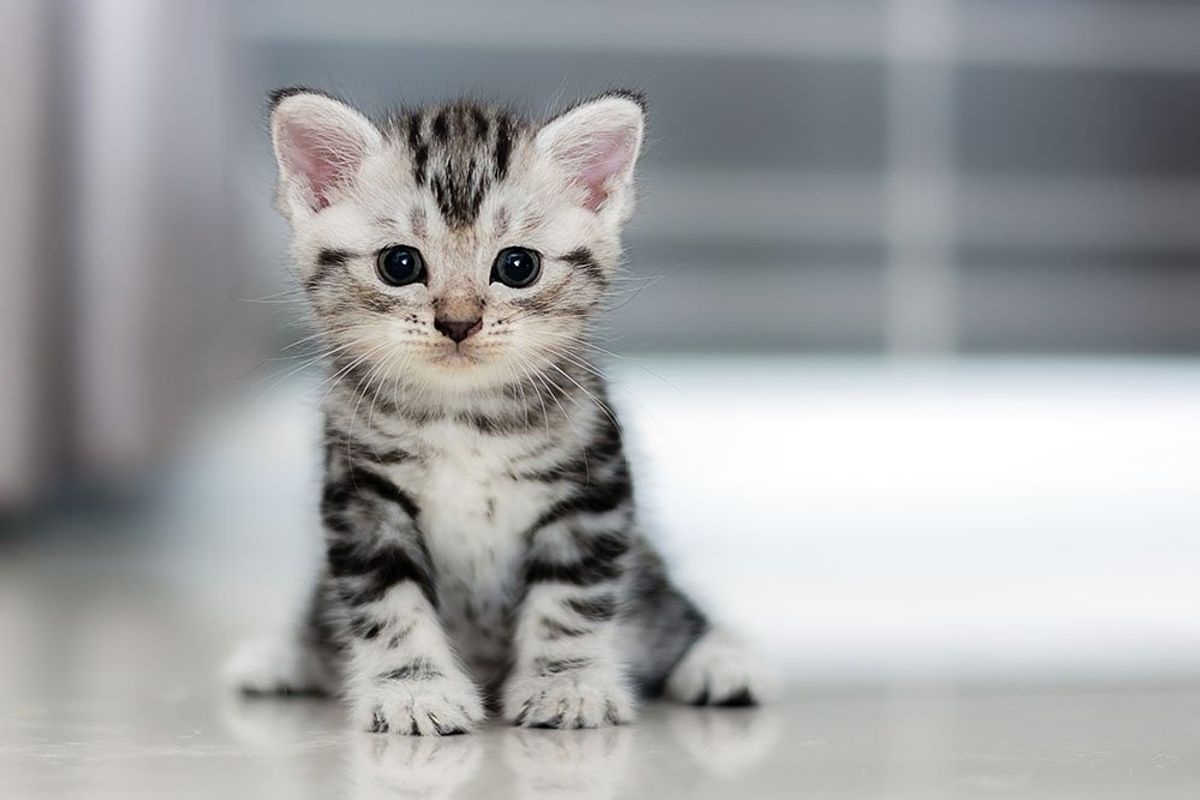 The 6 Funniest Cat Videos of All Time
Meow.
Cats are polarizing. Non-cat people vehemently despise the entire species, readily listing the wrongs done to them and loved ones by felines. Meanwhile, cat people feel just as strongly, and are ready to tell you all the ways their cat is smarter, better, prettier, and more fun to be around than you'll ever be. But whether you love them or hate them, you have to admit there isn't anything much better than a funny cat video. So you don't have to waste your time filtering all the non-cat content out of your newsfeed, we've compiled a list of our favorite funny cat videos.
Cat Jump Fail with Music: Sail by AWOLNATION
First of all, "Sail" by AWOLNATION is an absolute banger under any circumstances. Second of all, this sneaky boi looks like he'll set your house on fire and laugh while it burns. Third, and finally, what an incredibly bad jump.
Cats vs Zombies
We love a high budget production, talented feline actors, and tasteful machine gun use. Most of all, we love cats in funny little vests committing graphic acts of violence. We hope the creator of this video has found the help he needs.
Official Video: Cat Bath Freak Out -Tigger the cat says 'NO!' to bath
This cat is not happy about bath time, and eerily screams "NO!" over and over again. Inexplicably, instead of calling an exorcist, the owners of the cat continue to laugh, ignoring the fact that Lucifer himself is emerging from the mouth of their furry friend.
Surprised Kitty (Original)
This video of a small kitten throwing it's paws up in surprise has gained almost 80 million views on Youtube. We have to wonder if the person to post this now famous 30 second clip had any idea of the cultural impact their kitten would have.
Boxing cat
While this boxing cat's behavior almost certainly indicates a feline neurological disorder and not an understanding of human sports concrete enough to generate imitation, it's pretty funny anyway. We're pretty sure he'd lose a boxing match though, he's pretty small.
The Savitsky Cats: Super Trained Cats Perform Exciting Routine - America's Got Talent 2018
We aren't sure if these talented cats are funny or just disturbing, but either way they're undeniably entertaining. And fluffy. Look at their little paws. We'd like to believe that the cats actually trained the two women, not the other way around.