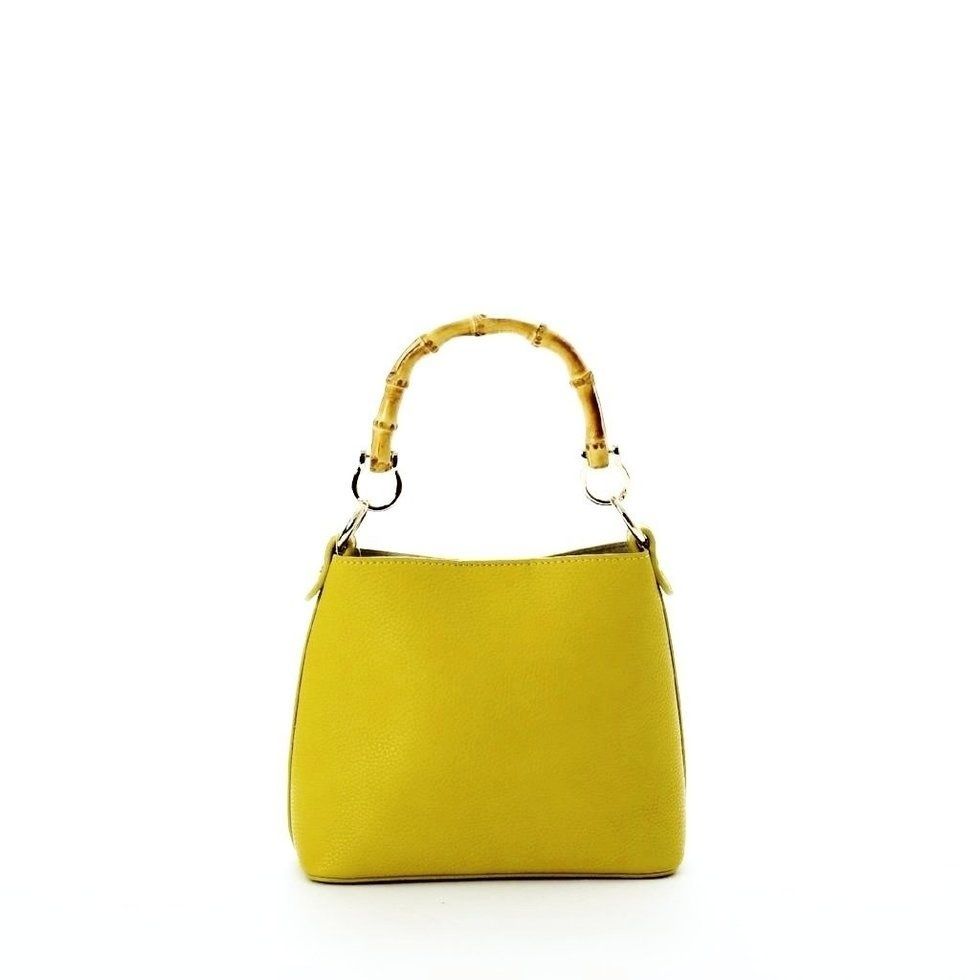 This Season's Top 5 Trendiest Vegan Leather Accessories
Stay true to your veganism as you dress the part!
Love the look of leather but practice a vegan lifestyle? That's no reason to forgo the fabulous when it comes to accessorizing adorably. When leather is not an option, you can still be super-stylish and chic as you enhance your overall look with vegan accessories that even leather wearers will want. Check out these five pieces that prove faux is fantastic.
Un Billion Poppy Bamboo Handle Mini Crossbody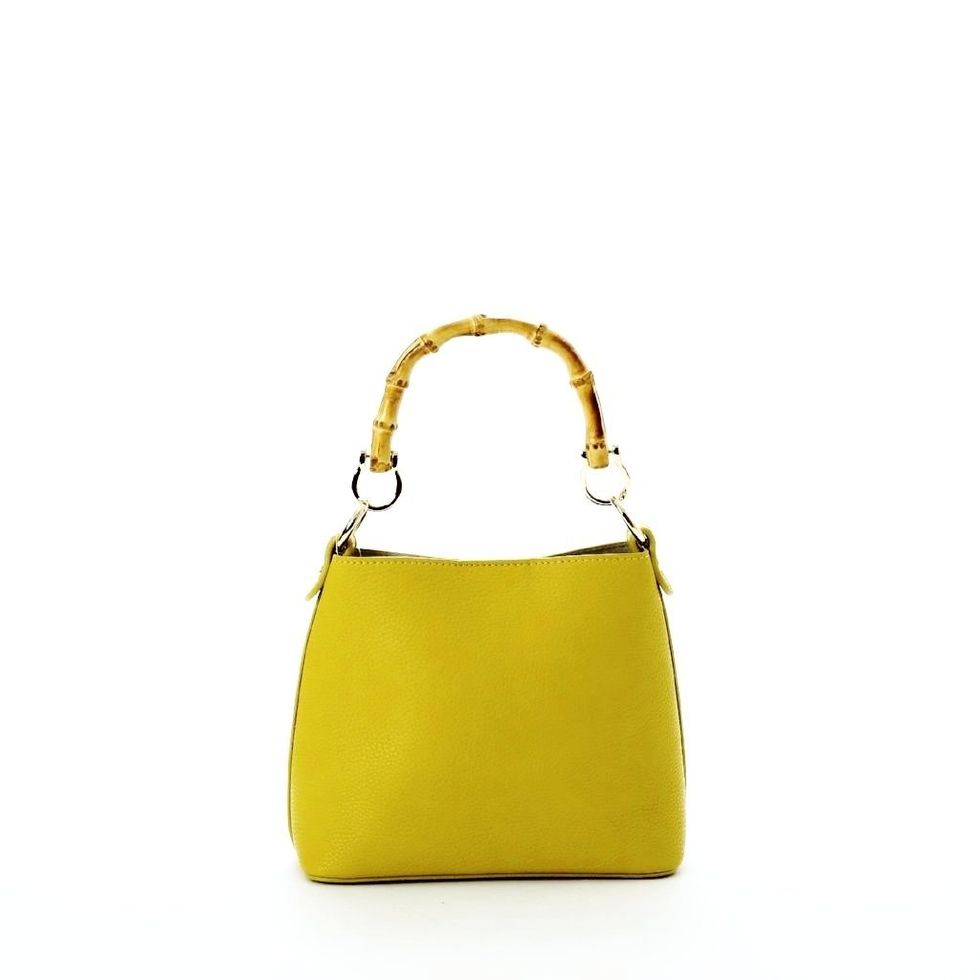 Un Billion Via ffcnewyork.com
Fresh and flirty from the Un Billion spring 2018 collection, thePoppy Bamboo Handle Mini Crossbody is fashionable and fun, perfect for the season or for year-round wear. Designed in Japan, the faux leather is so luxe, people can't believe it's not the real thing. Wear the modern bag in the cross-body fashion or hold it by the creative handle; switch up your style based on your mood and attitude. The bag comes in six gorgeous colors, from pale to "pow!"
Cost: $79.00
Hadaki Vegan Leather Travel Wallet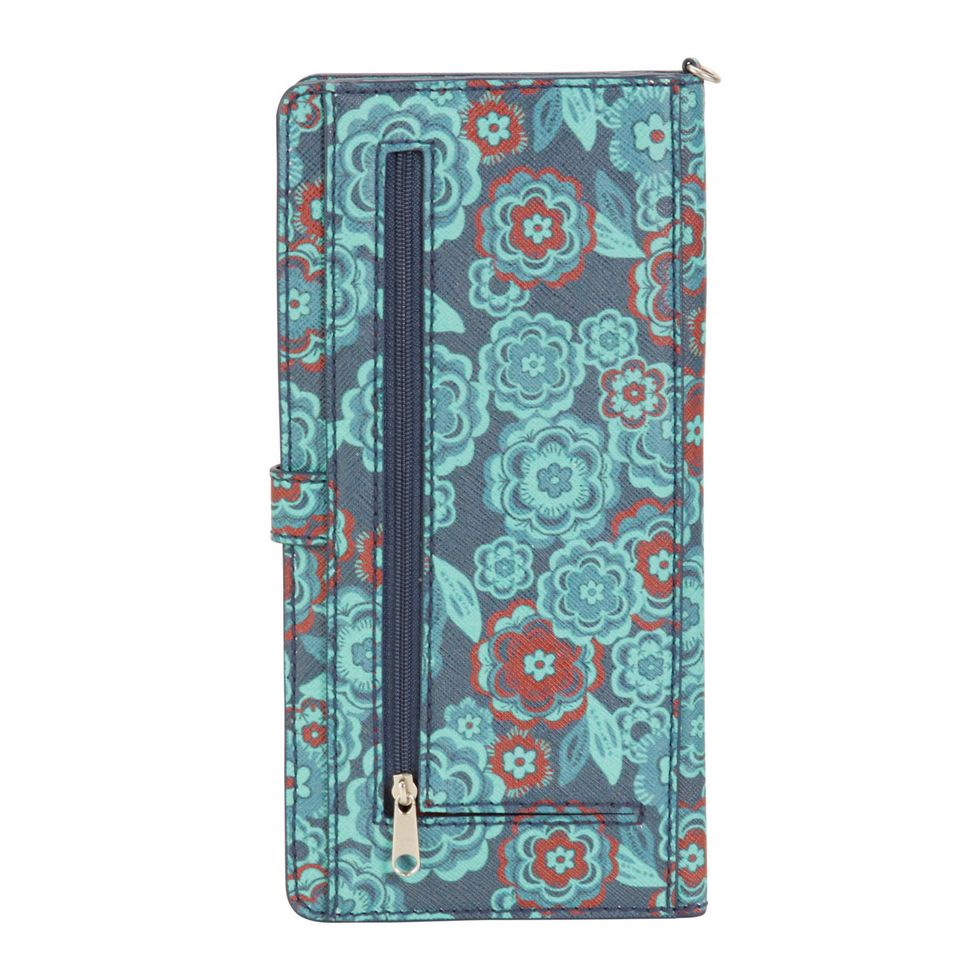 HadakiVia hadakishop.com
Travel with a well-organized and super-stylish wallet that is cute, coordinated, and casual. The Hadaki Vegan Leather Travel Walletcomes in four bold and beautiful prints, each showcasing your personality and preference. The wallet is sleek and slim yet has plenty of room to slide in all the essentials like cash, credit cards, ID, coupons, etc. You'll love whipping out this wallet if only to show off your smart sense of style. Non-leather has never been so lovely.
Cost: $40.00
CarverCrafted Vegan Keychain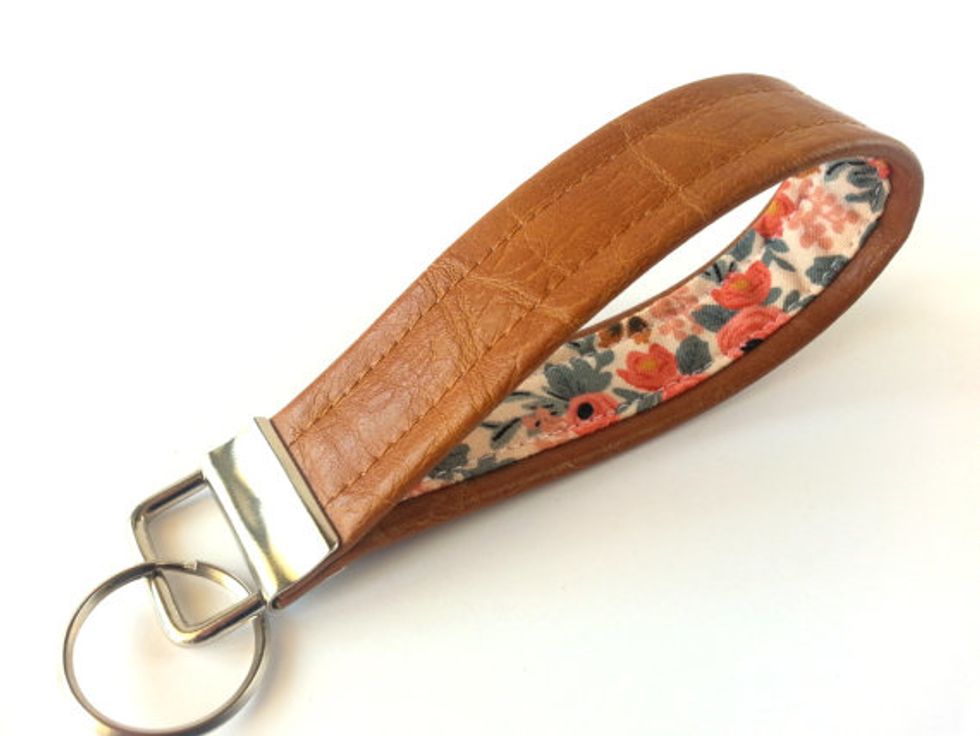 CarverCraftedVia etsy.com
Useful and unique, the CarverCrafted Vegan Keychainis the key to accessorizing leather-free. Designed to be worn around the wrist, the cute keychain is not only functional, but fashionable as well. The lining is made of soft cotton fabric with a pretty floral pattern that is eye-catching and elegant. These keychains are hand-made, so you can choose another fabric if flowers aren't your fave. "Open the door" to a vegan-free lifestyle with an accessory to admire.
Cost: $12.00
CTM® Western Studded Rhinestone Belt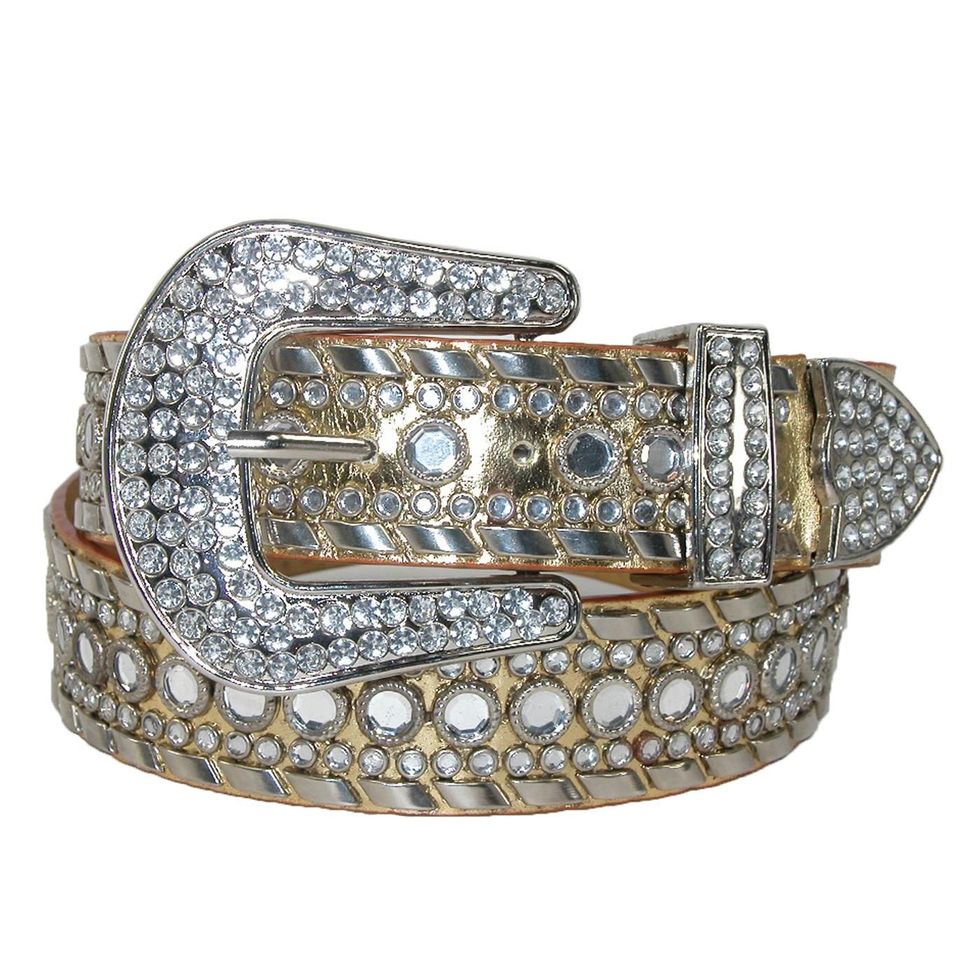 CTM BeltVia pinterest.com
Cinch your waist and add that "wow-factor" to your wardrobe with theCTM® Western Studded Rhinestone Belt. Bedazzled in tons of glittery rhinestones and shiny studs, this faux leather belt brings the va va voom vibe to vegan. It comes in black, silver, and gold, with a bold buckle and a tapered tab. When "blah" belts are too boring for your flair for fashion, amp up your ensemble with a belt that really "holds up."
Cost: $13.95
Paul & Joe Sister Elvirine Fanny Pack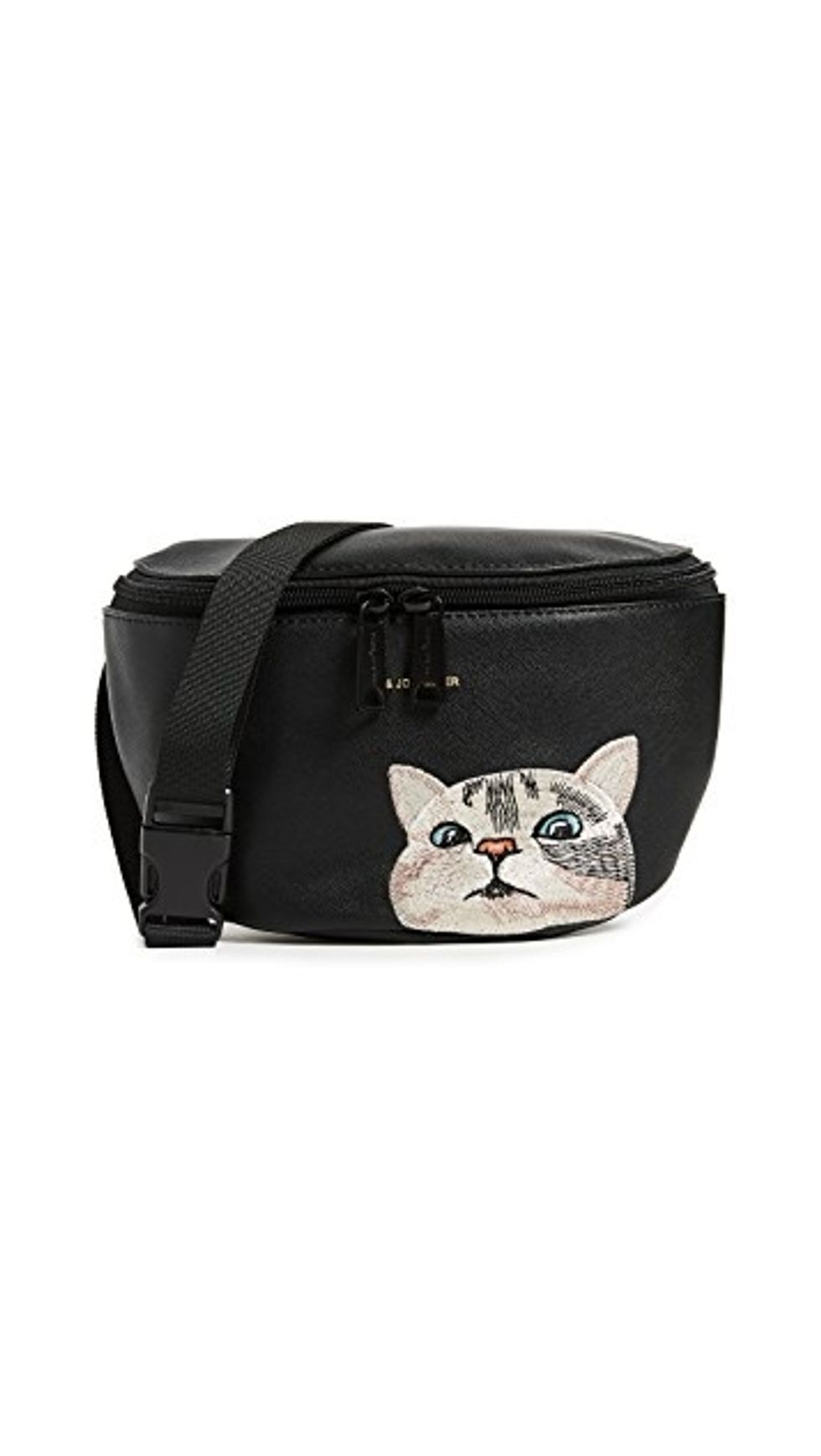 Paul & Joe Via shopbop.com
Bring the faux to the fanny with the Paul & Joe Sister Elvirine Fanny Pack. Whimsically embroidered with a curious cuddly cat, the black fanny pack is as cute as it is convenient. Small for stashing the everyday items you tote around yet roomy enough to fit it all in without a big bulge. Cat lovers will adore this hip-hugging bag as will anyone with a quirky sense of style. And since it's vegan, this fanny pack is purr-fect for those who opt for leather-free looks.
Cost: $95.00
Stay true to your veganism as you dress the part!