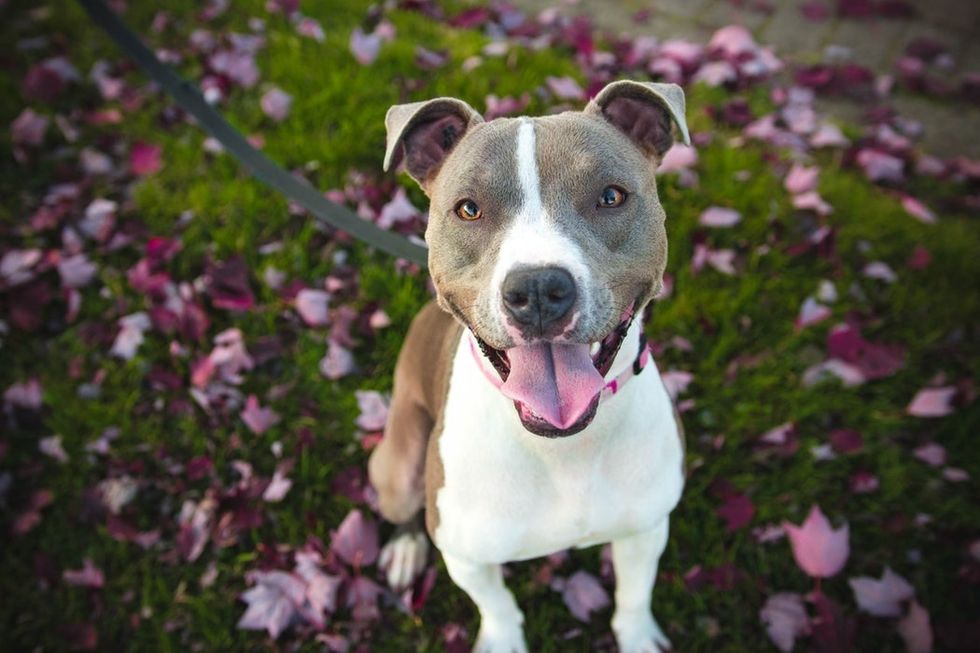 Essential Products to Keep Your Dog Safe on Your Walk​​
Keep Your Best Friend Safe On Your Walk
Walking your dog is an important way to make sure they get the exercise, stimulation, and bonding time they need. To be a responsible dog owner, it's important to think about safety on your walks. In the United States alone, around 1 million dogs are killed on the roads each year. To avoid this, you need to make sure your dog is under control and visible at night. If you have an unruly or aggressive dog it can cause serious problems while walking. Luckily, we have everything you need to make sure you have a safe and happy walk with your canine companion.
Petsafe Easy Walk Harness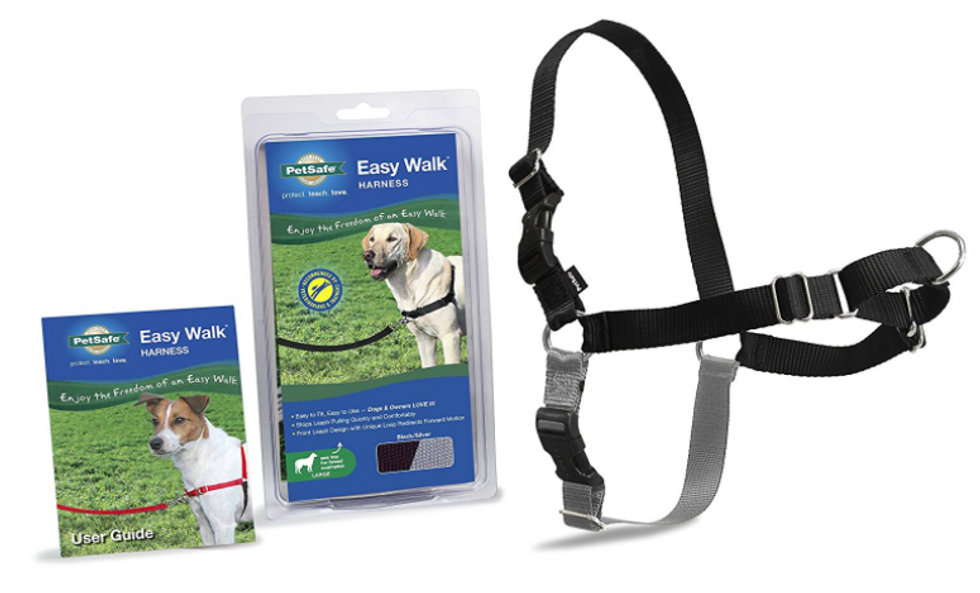 Amazon
I have volunteered for years walking dogs at my local animal shelter, and this harness is the best. It can be really dangerous to walk your dog with just a regular collar. If the dog pulls, the collar can cut off their breathing, put a strain on their neck, and even cause long-term soft tissue damage. All of that can be avoided with this harness because the pressure is taken off the trachea and put onto the sturdy chest. This can also makes it a lot easier to control the dog if they jump or lunge. You can hold on without the threat of the dog being injured and you can even grip the harness to keep the dog safely by your side when you're not walking.

Gentle Lead Head Collar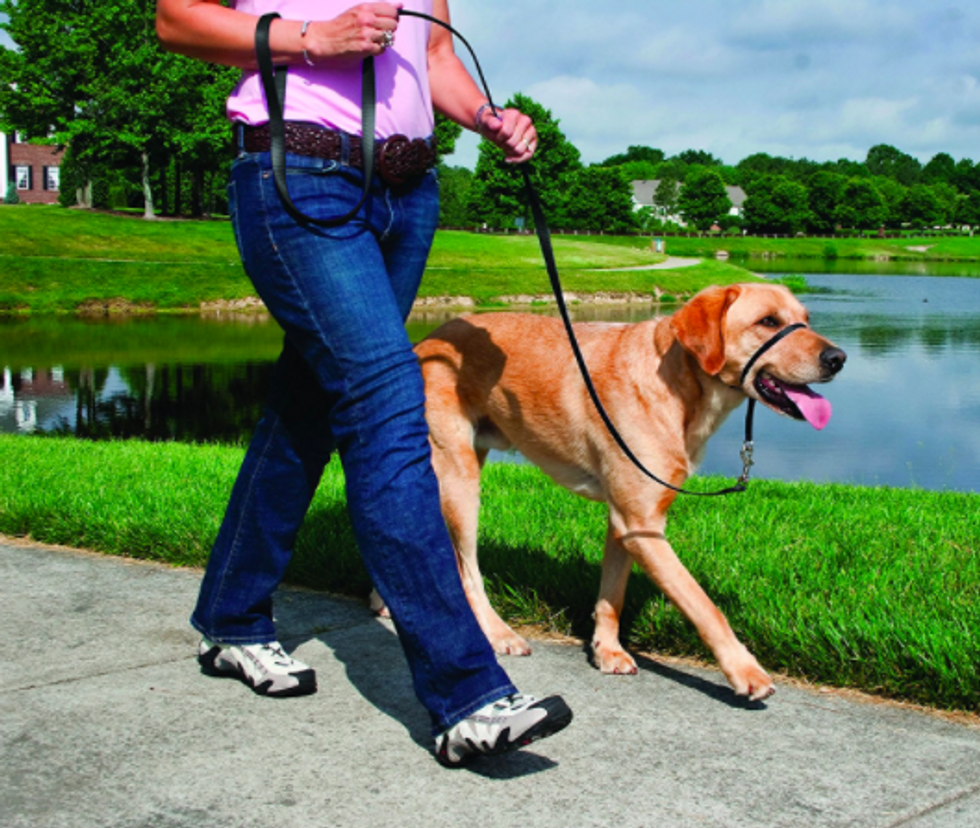 Amazon
If you're working on behavioral issues or just want to have an easier walk, then this is a great harness to try. There's a reason this harness is incredibly popular and it's because it works pretty instantaneously. By placing the harness around the dog's muzzle, it eliminates the pressure on the throat, presses gently on calming pressure points, and helps you and your dog communicate in a way they understand. It can help you stop aggressive and excited behaviors like lunging, jumping, barking, and can help to calm your dog down. If you're unsure if you can train your dog, don't worry, because this comes with a really handy training guide.
Hands Free Leash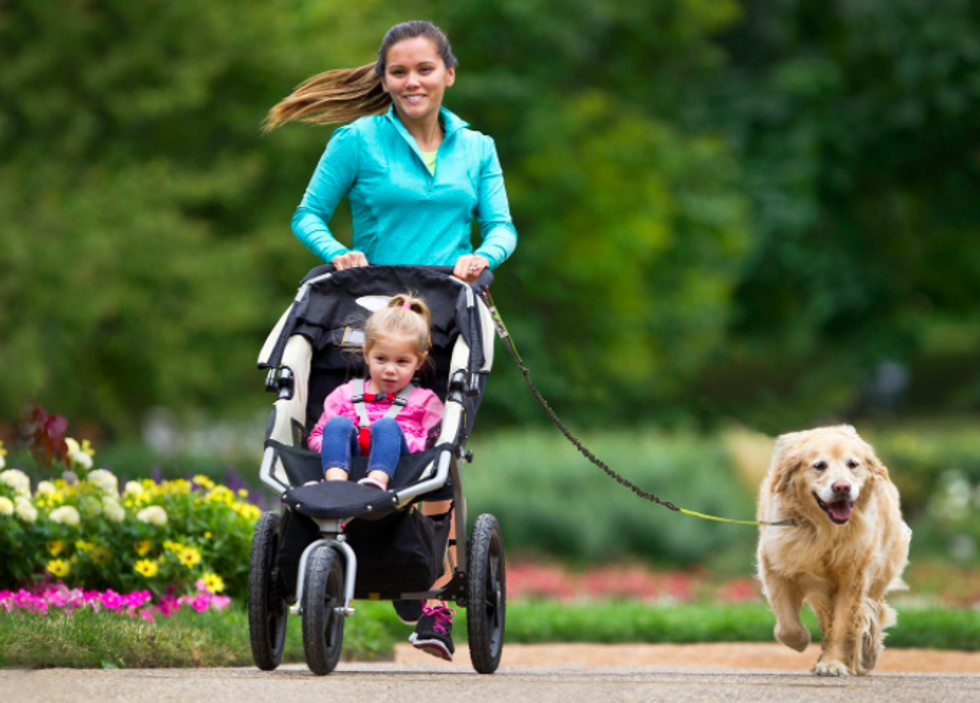 Amazon
While you may be busy or like engaging in more physical activities, it can be really unsafe for your dog to go leash-less alongside you. If you like to run with your dog or need your hands for other pressing matters, try this hands-free leash. This leash attaches to a belt around your waist and can slide around to give you more ease of movement. It is set up to be comfortable for both of you while making sure you have enough control so your dog doesn't run off and get hurt.
Retractable Leash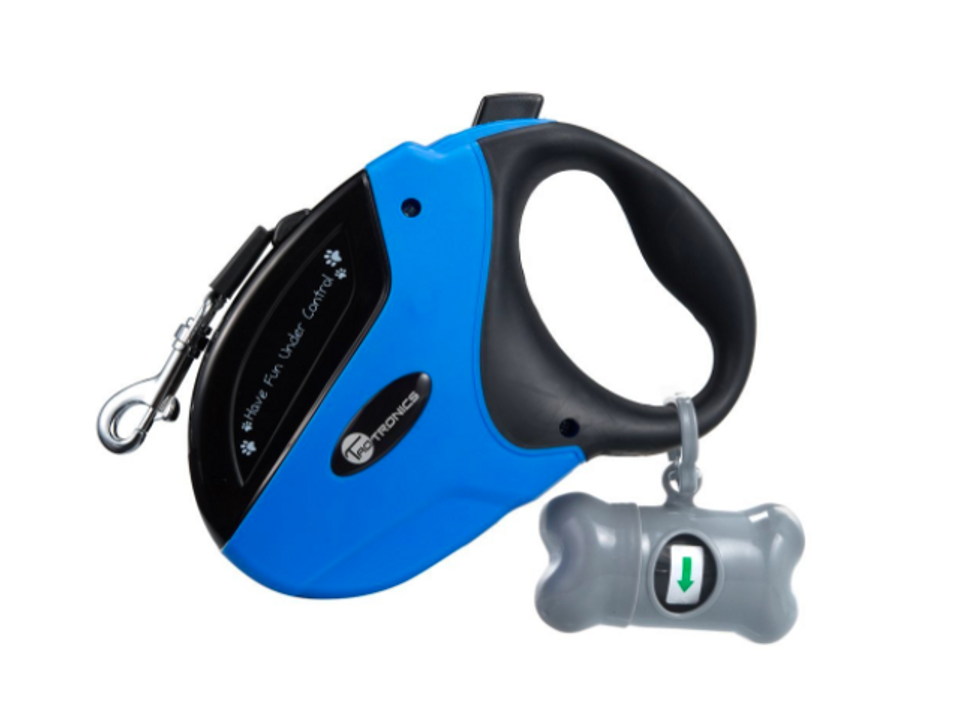 Amazon
The best thing about retractable leashes, is that they allow your dog to have great range of freedom while still keeping them safe. I would walk my dog in semi-secluded areas where he could have the full range of lead but as soon as we needed to cross a street or saw another person, dog, or car coming I was able to easily rein him in for their safety and his.
Durable Leash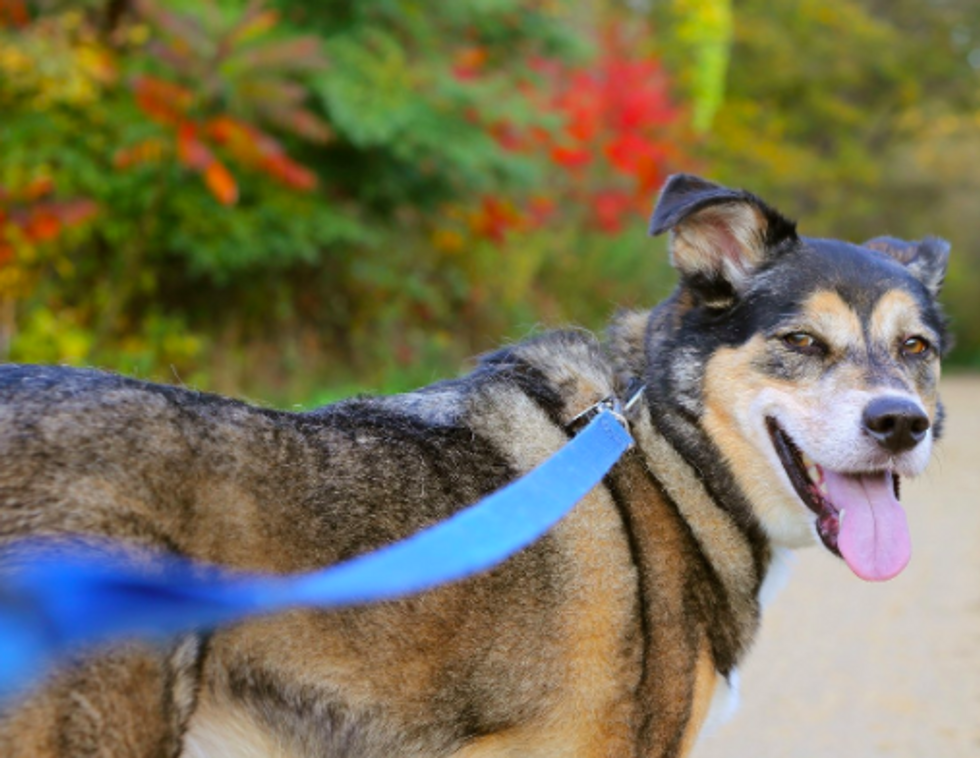 Amazon
If you have a chewer, then get as durable a leash as possible. Speaking from experience, if a dog chews through its leash, your walk will suddenly get very chaotic, dangerous, and stressful. Avoid that with either of these two strong options. This leash is made with a double layer of heavy nylon which will thwart any escape attempt, and this leash has heavy duty layers of jean and nylon and comes with a harness.
Reflective Vests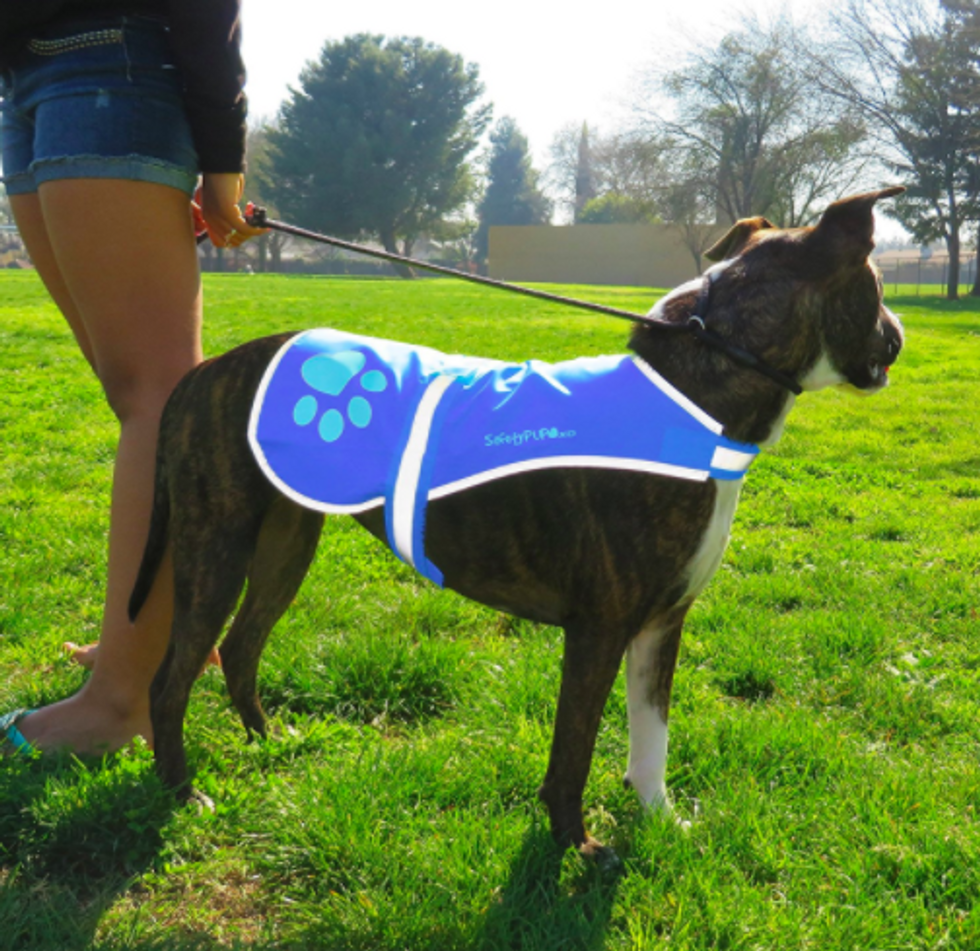 Amazon
A large number of traffic related dog deaths happen because cars can't see them. To make sure everyone is safe during a nighttime walk, get a reflective vest. No matter where you live, it's a great idea to keep your dog illuminated at night because drivers aren't necessarily looking down at them. If you have a small dog or a black dog, this can be particularly lifesaving.
Clip-On LED Light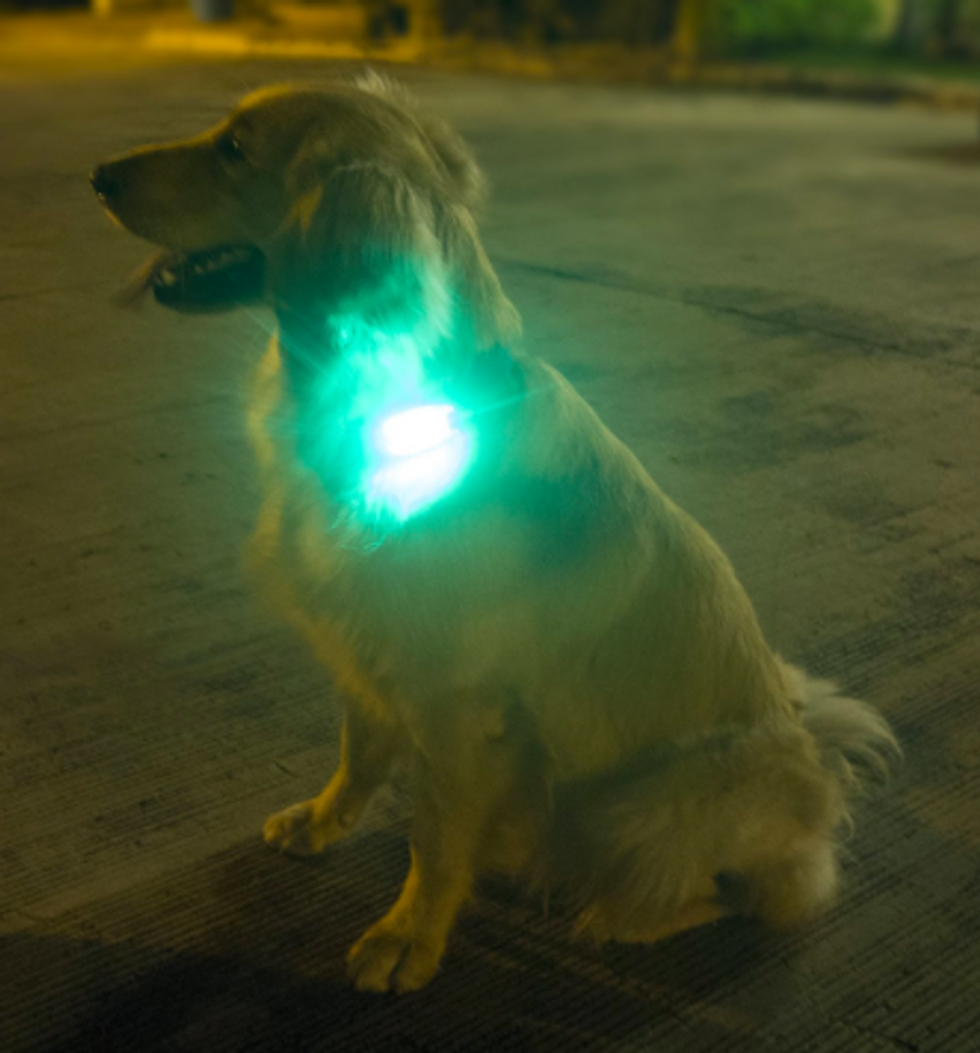 Amazon
If you don't want to lose your dog in the darkness, these no hassle LED lights clip right onto the collar. They're great for nightime walks or any time you want to have your dog off leash in the dark. You can easily keep an eye on them and they'll be safe. They come in different colors, can be set to bright light or blinking, and are removable so you can switch them between collars or even attach it to your bike or running attire.
With these tools, you can provide a safe and happy experience for you, your dog, and others. Here's to many long walks to come.