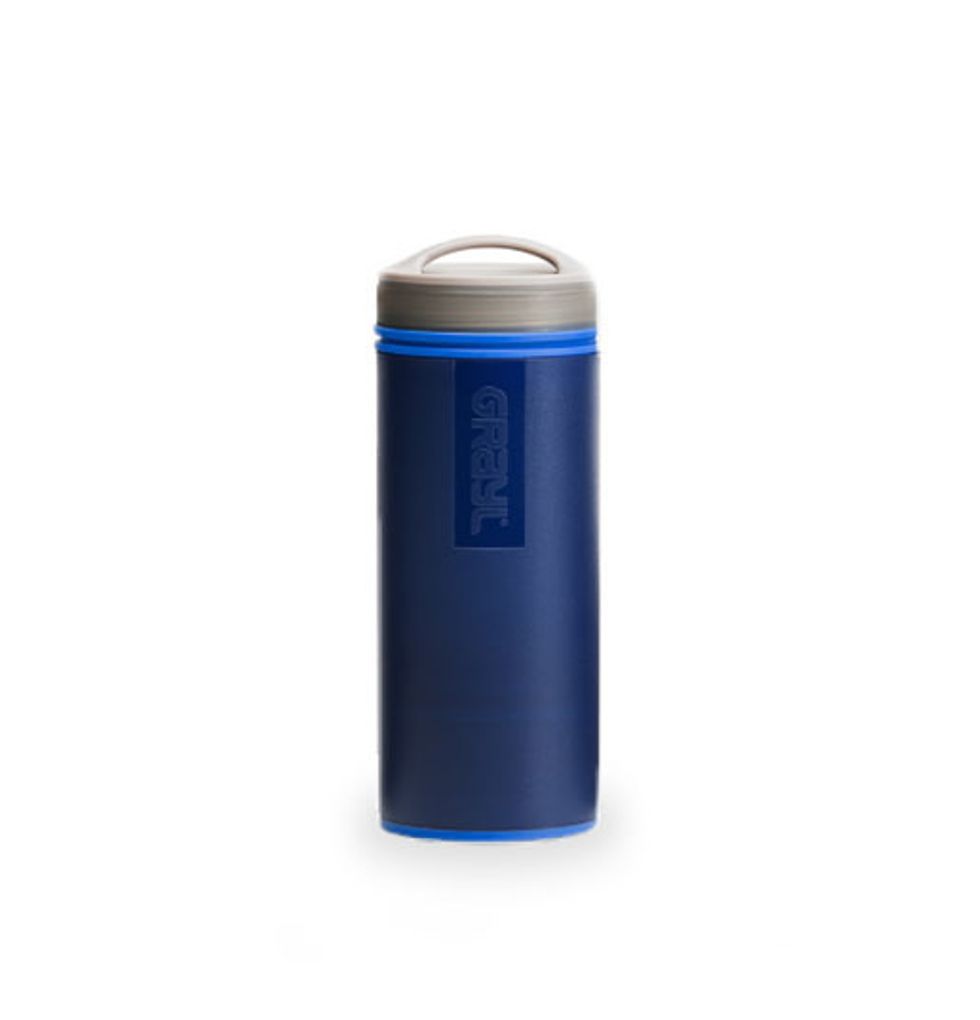 Drink clean water absolutely anywhere with this water bottle
Need clean water? Just fill, press, and you're good to go!
The Grayl

The Grayl is a French press style water purifier that removes 99.9999% of all pathogens (i.e. stuff that makes you sick). If you're in the woods camping next to a muddy river, or staying at sketchy hostile in the Caribbean, or simply want the purest water possible wherever you are, this water bottle is for you. It's by far the most important travel purchase I've ever made.
Aesthetic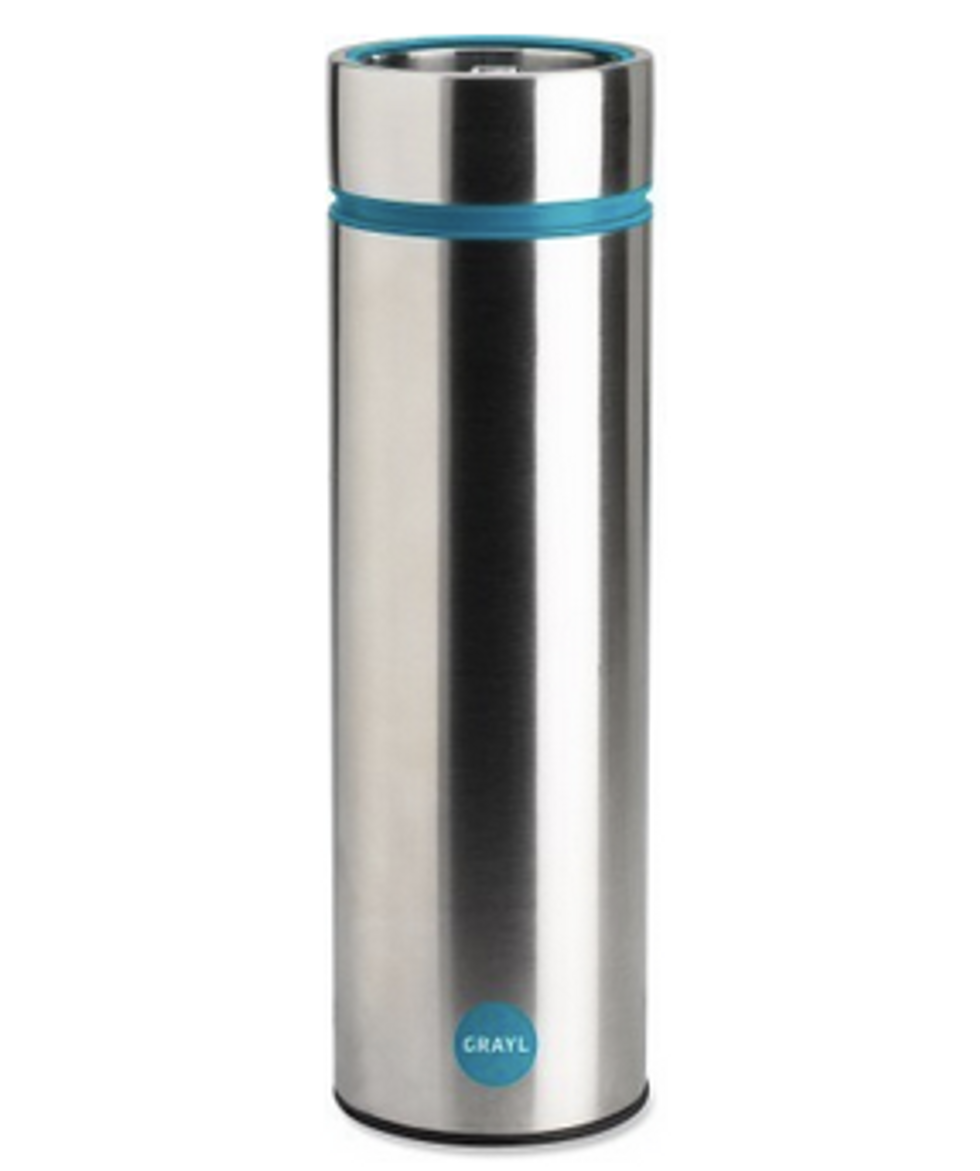 The first thing that's great about this water bottle, is that it's actually just a bottle. So many other purifiers come with a whole apparatus or process. Due to its simple construction, the Grayl fits right in with any situation. The Legend model, which I have, is stainless steel, rounded at the edges, and flat on top and bottom. It looks like something out of Back to the Future II (and that's a good thing). The newer Ultralight models are colored plastic. This isn't as pleasing to the eye but they're still pretty sleek and replacing steel with plastic takes the weight from around 1 lb to just 10 oz. You win some, you lose some. The best looking water purifier that I've seen so far.
Functionality
The Grayl is very easy to use. Just attach the purifier to the top piece. Fill the bottom with water. Press down with the top piece and 30 seconds later you've got clean water. Super simple!
But be careful: it sometimes squirts water up from the bottom chamber if you use too much force in pressing down. The Legend is also heavy at 1 lb but if lightweight is a requirement than just go with the Ultralight.
Durability
I purchased my original Grayl 3 years ago and used it throughout Asia, the U.S, and Haiti. After all sorts of adventures it's still functioning well.
Overall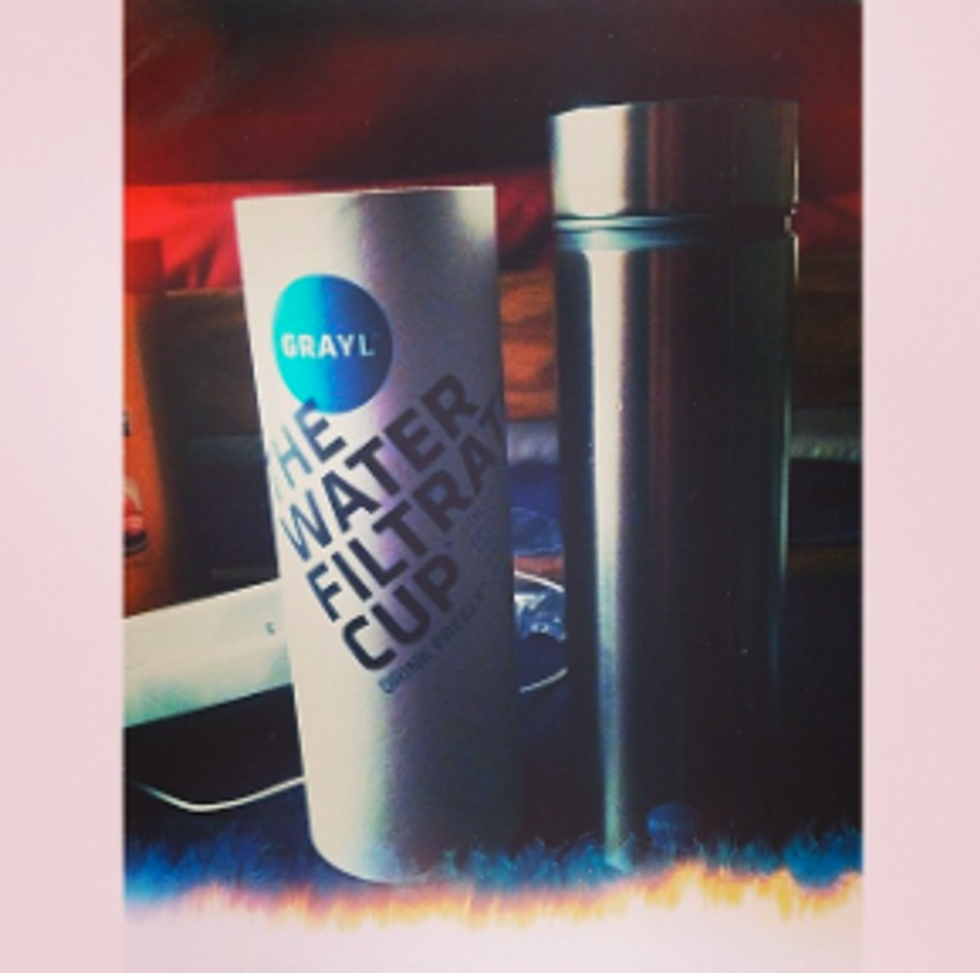 The Grayl is a great product. I definitely recommend it for the traveler and camper. If you're looking for clean water at the office this will do the trick. But at $60-70 (depending on the model), I'd recommend investing in a basic water filter rather than an all out purifier like the Grayl.
Either way, stay hydrated and check out The Grayl's website.