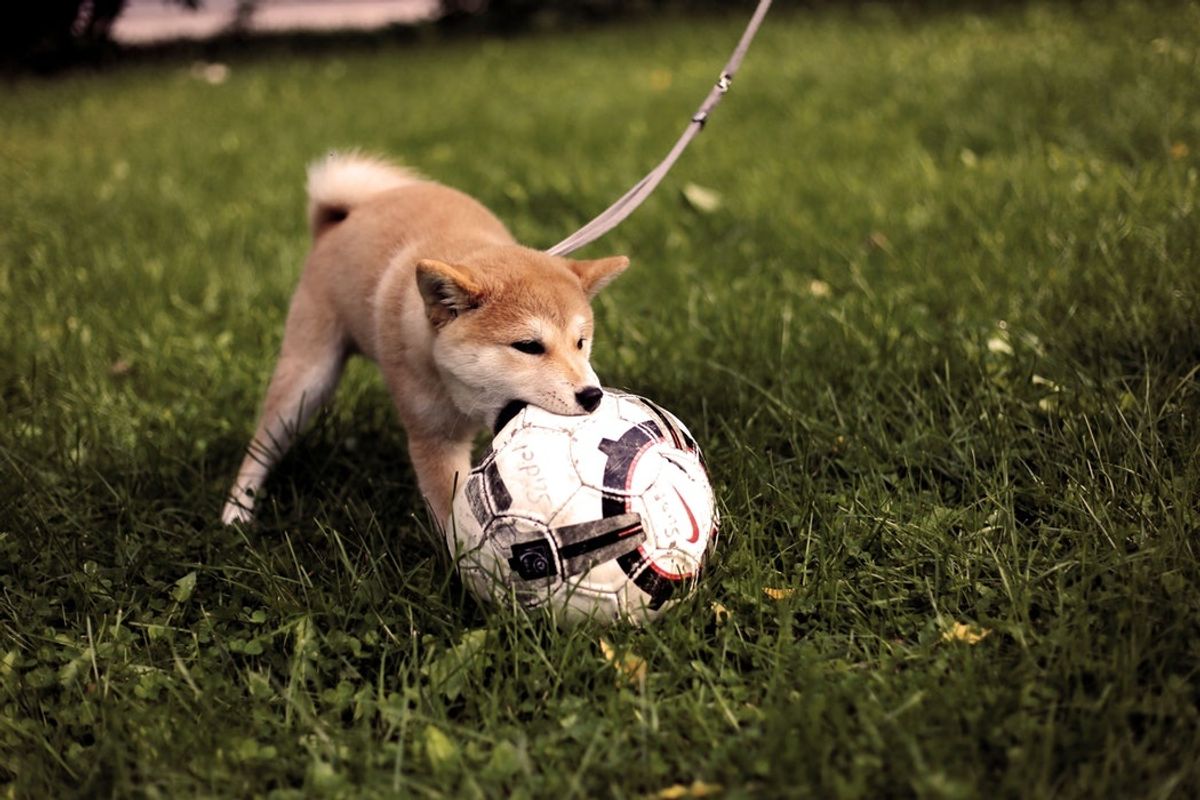 The Best Interactive Dog Toys For Your Best Friend
The Best Interactive Dog Toys For Man's Best Friend
Interactive toys are game changers for anyone with a dog. It can help you with problems of boredom, anxiety, exercise, stimulation, and more. These toys are a great option for when your dog is left alone whether it's for crate time, when you're at work, or when you're sleeping. Giving your pet something to do, an activity, or a problem to solve can help them focus up, calm down, and have fun!
Outward Hound Hide a Squirrel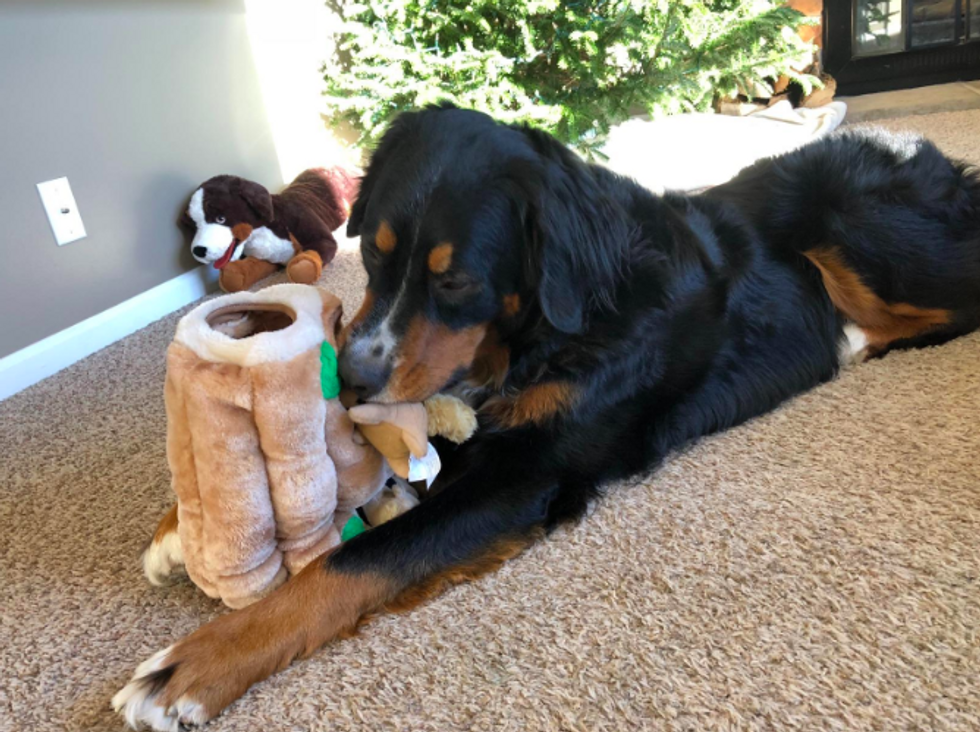 Cute pup hanging with their squirrel friends. Amazon: Kyle Dixon
Keep your dog from getting bored with this fun hide and seek game. Stuffed squirrels sit inside the trunk for your dog to find. The squeakers inside provide lots of satisfying fun, and the squirrels can be used as a set or individually for cuddling and fetch. These come in different sizes to provide varying levels of entertainment. This is a favorite among dog lovers for its cute appearance and it's a big hit with dogs.
OurPets IQ Treat Ball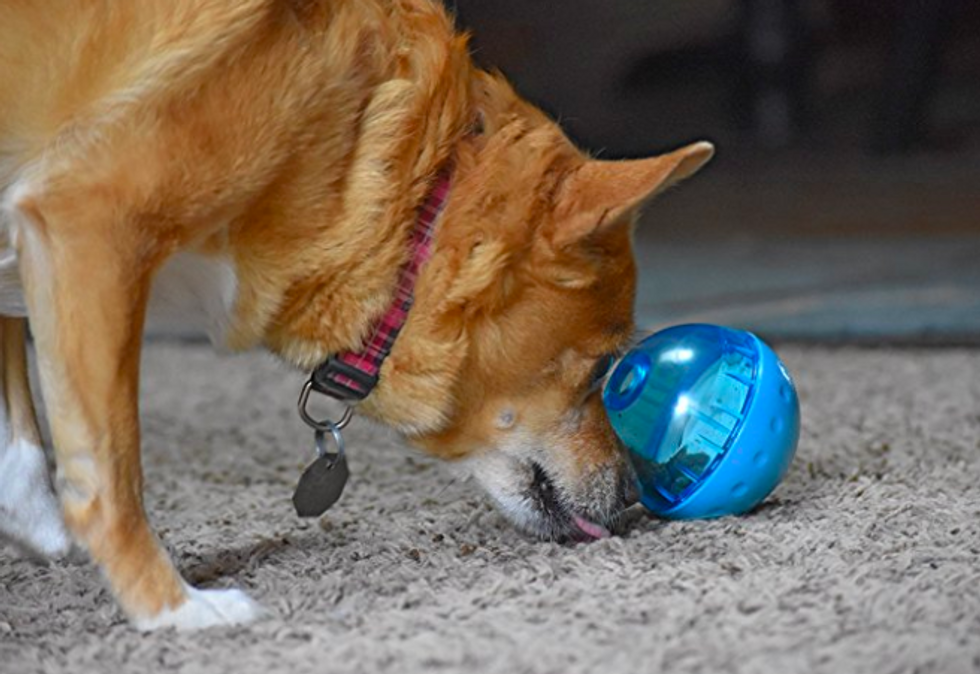 You can fit a whole meal into the large ball for your fast eating pups.Amazon
Give your treat loving pup some interactive play with a food dispensing ball. This is a great way for your fast eating dog to slow down during mealtime or for your dog to spend some time getting exercise and mental stimulation. The toy is durable, made from non-toxic plastic, and can store food. Just open it up to clean and refill.
Kong Dog Toy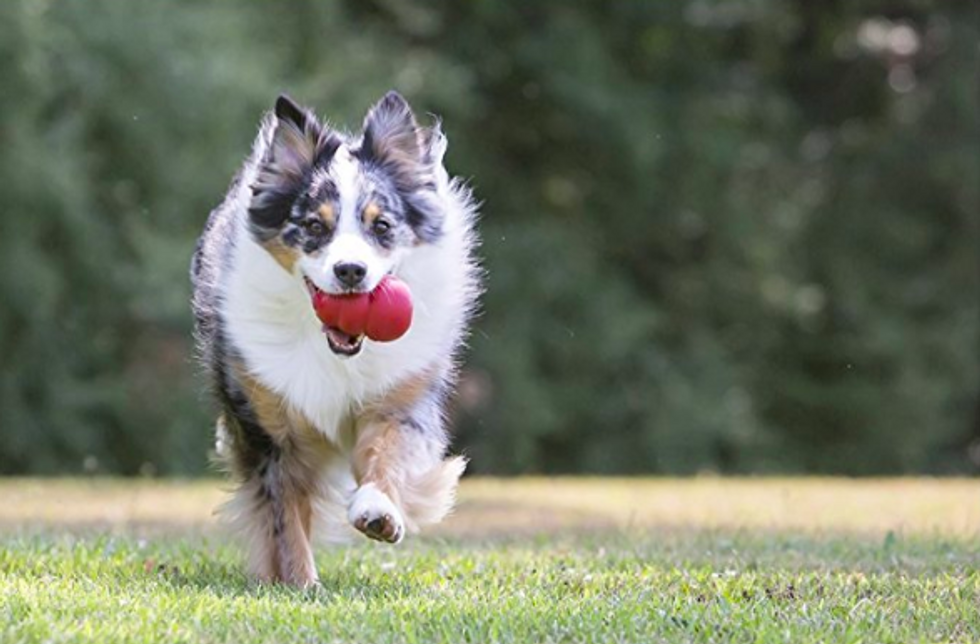 An indestructible toy great for every dog. Amazon
The Kong Dog Toy comes in many varieties depending on your dog's preferences. The wobble ball opens up so you can fill it with little treats that will fall out as your dog plays. The classic, has a larger hole that's easily filled with peanut butter or pumpkin, a perfect treat. This is a heavy duty toy so any mouthy pup can go wild.
Seek a Treat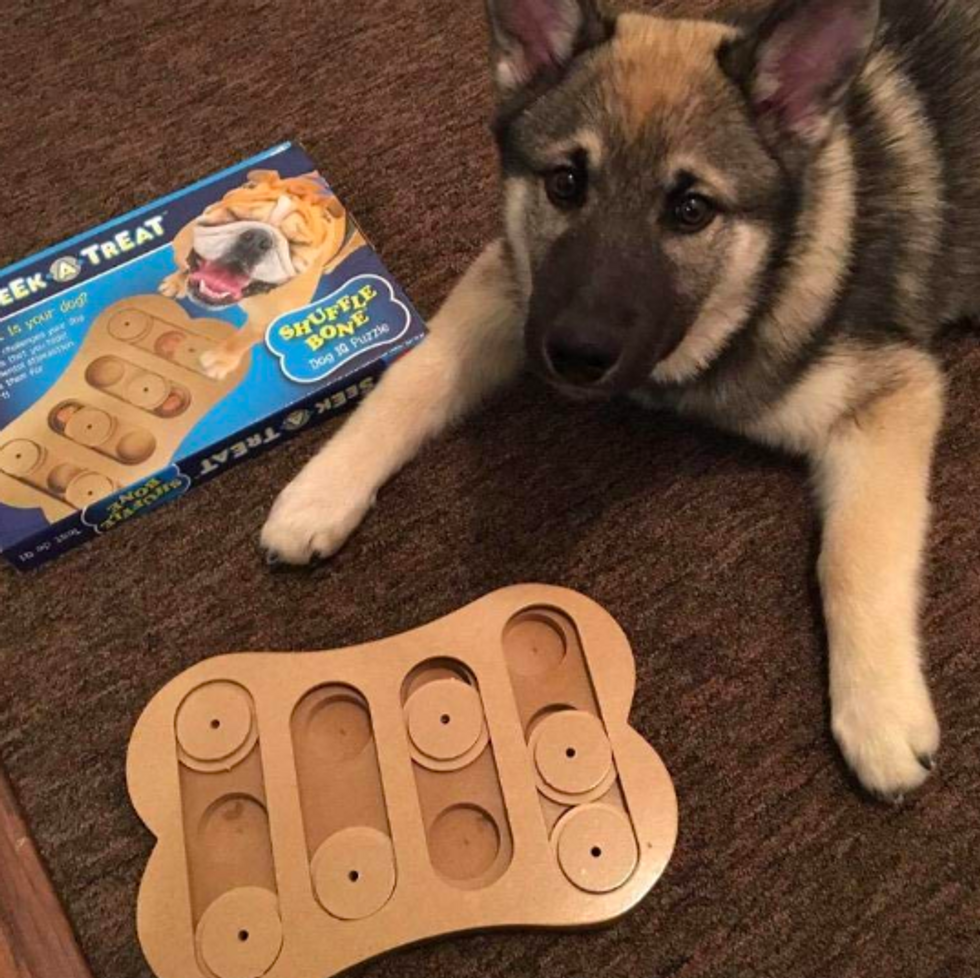 Get your pup using their nose and paws for playtime. Amazon
This shuffling puzzle game is perfect for anyone with a smart, fun-loving dog. Moving the pieces around revealing treats gives your dog a special reward for problem solving. If your pup is food motivated it will love the hunt. A word of caution, this is not the best toy for dogs that are big chewers.
Wobble Wag Giggle Ball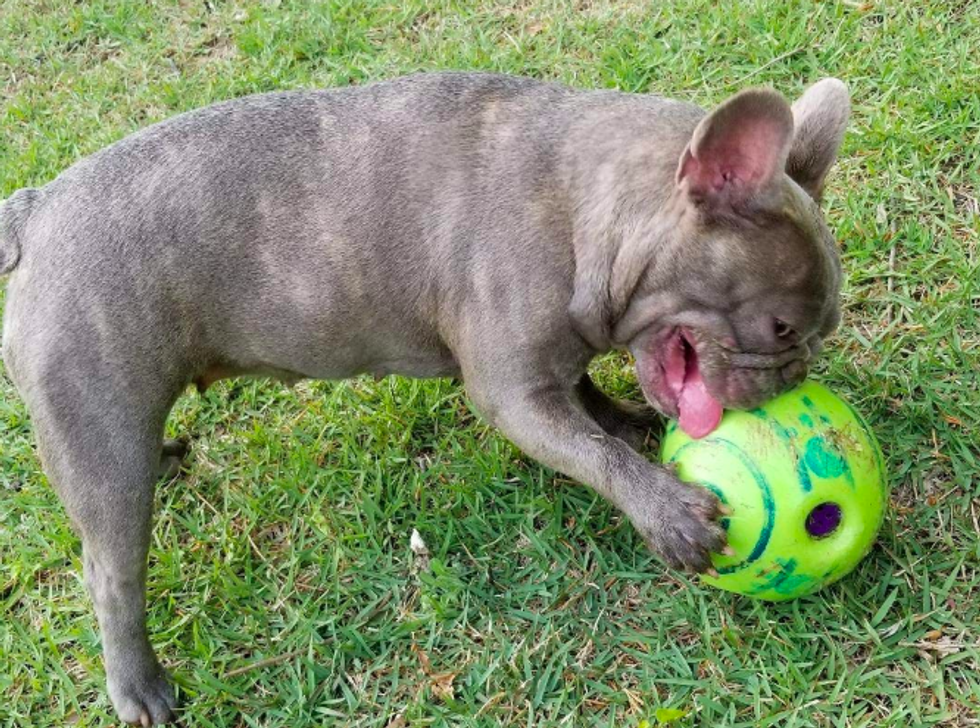 Great for dogs of every size. Amazon
This noise making ball is perfect for those audio-oriented dogs. No matter if you're picking up the ball, throwing it, or kicking it around, it makes adorable little wiggly noises. These come from air tubes inside the ball and give a dog an experience different from that of their usual squeaking toys. It's hard plastic so it should be safe for plenty of dogs.
Flip Board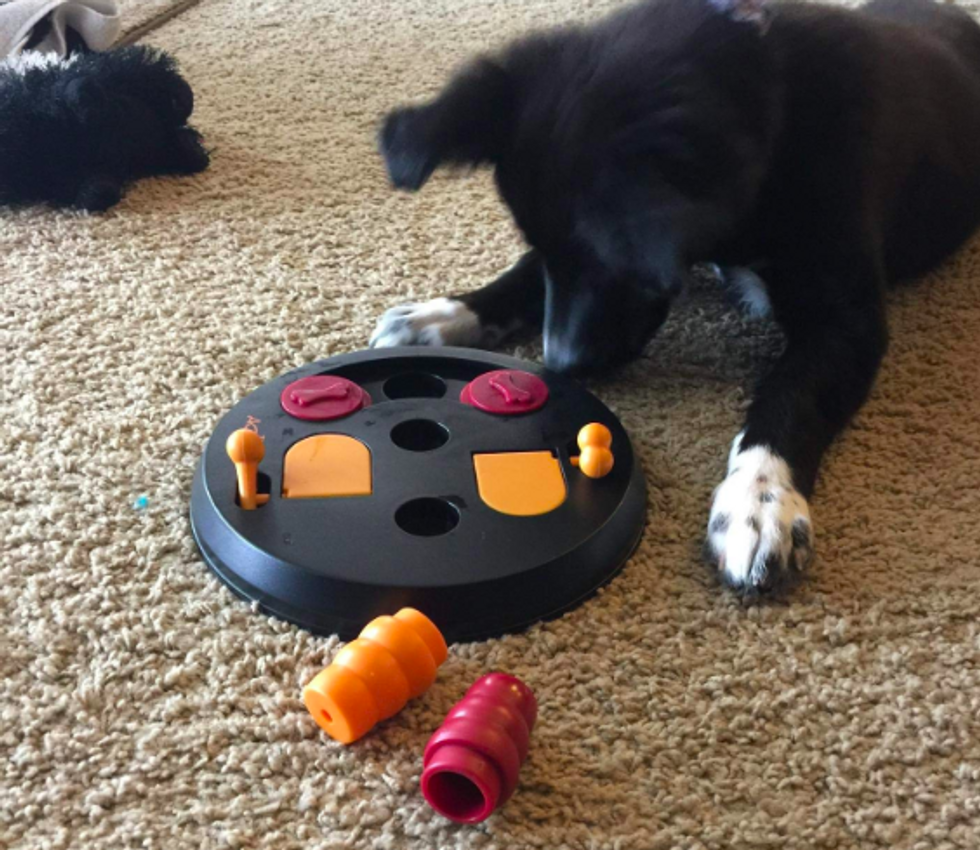 Fun and colorful toy for your dog to enjoy.Amazon
The Flip Board is an interactive puzzle board that's plenty of fun for your dog to figure out. There are different levels of complexity depending on your dog's level of intellect, not that that's the reason why we love them. It's adorable watching them figure out how to open up the treat compartments to receive their tasty reward.
Grab a special something for your dog and for yourself! They'll love being challenged, encouraged, and working towards a reward. So, enjoy all the fun your pup is having while promoting their mental and physical health. Here's to a happy playtime!