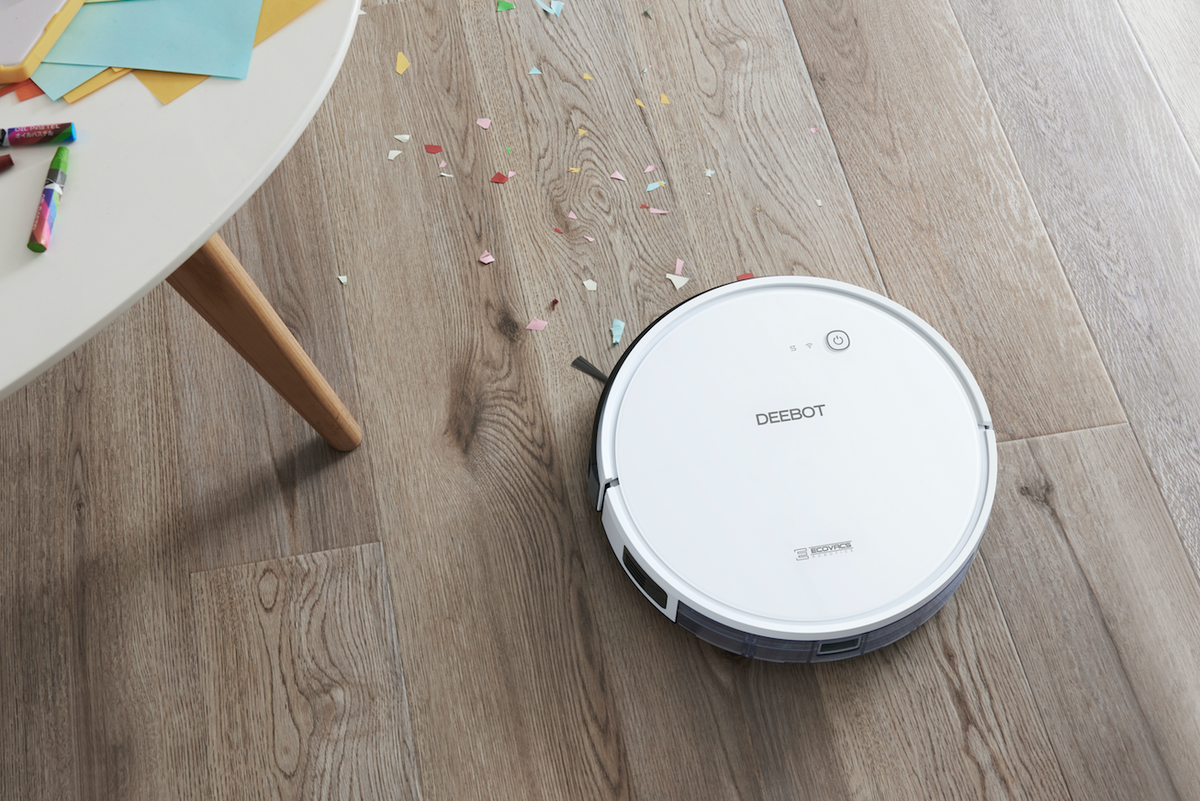 Product Review: DEEBOT 600 Multi-Surface Smart Robotic Vacuum Cleaner
The DEEBOT 600 Multi-Surface Smart Robotic Vacuum Cleaner
Robot vacuums are the perfect household companion. They're fast, automated, non-stop household helpers that can help you clear debris and pet hair from your floor with ease. There's a reason that 20% of vacuum owners have opted to go with robot vacuums — they work. But which vacuum should you choose in the crowded market? The DEEROBOT 600 by Ecovacs may be the answer to that question.
DEEBOT R95: The Basics
When it comes to feature-packed robot vacuums, there's nothing quite like the DEEBOT 600. It's a do-it-all vacuum with a plethora of useful capabilities. The sleek space white design hides an impressively smart mapping processor. Not only can the DEEBOT perfectly remember room blueprints within a few sessions, but it's also smart enough to bounce around new obstacles — though you should always clear out cords and pennies before sending your robot to work.
The Ecovacs Home app — which acts as the remote for the vacuum — has a few useful features, including a button to automatically send the robot back to its charging station. Though, you shouldn't have to do this very often. It holds its charge for over 90 minutes. The app also lets you view your house map, toggle schedules, and even view previous work logs. And it has Alexa voice features as well as Google Home features — making it the perfect smart-home companion.
The vacuum itself is spectacular. And it can clean up dust, pet hair, and tackle complex stains with a variety of cleaning modes. We noticed that the vacuuming power was one of the best in the robot range of vacuums, though it couldn't quite match the raw power of the manual Dyson Cyclone V10.
Here's where things get interesting. The DEEBOT 600 can also clean tile and wood floors. And it has a unique Max Mode, which doubles its stain-fighting powers at the cost of some battery life.
Overall, the Ecovacs Deebot 600 is a versatile, feature-rich vacuum that outpaces many of its competitors. It runs at $329.99, but easily beats some of its higher-end competitors.