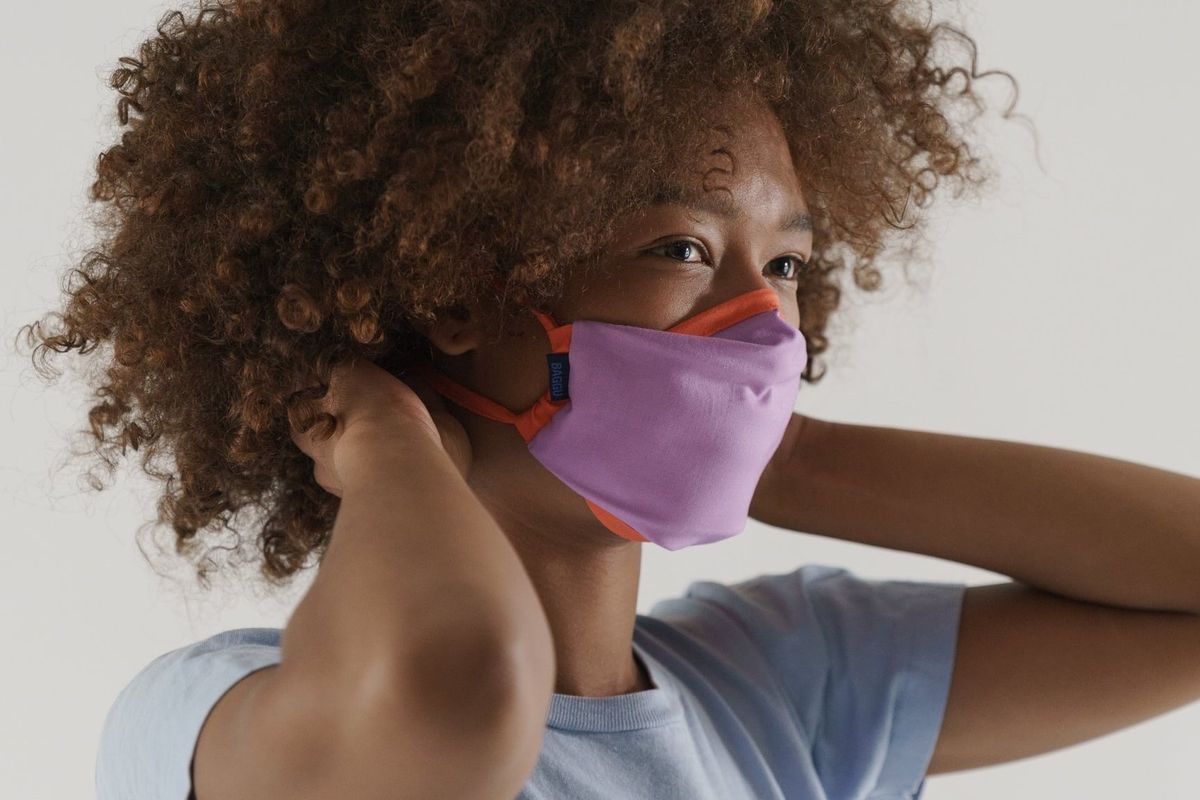 It's Time to Start Double-Masking: Here are 7 Cute Options
If you have to protect yourself and others, might as well look cute.
As we come up on a year of practicing extra safety measures to combat COVID-19, the vaccine rollout is giving folks in the United States a glimmer of hope.
But don't be fooled: even though the FDA-approved vaccines are extremely effective, we can't let down our guard as we endure the final moments of winter. People nationwide are looking forward to a brighter 2021, but unless a federal mask mandate is put into effect, it's largely up to us to ensure that a brighter future actually happens. That means avoiding indoor dining, limiting contact with people outside of your household, and wearing a mask — or two, per new recommendations by leading health professionals.
---
"If you have a physical covering with one layer, you put another layer on, it just makes common sense that it likely would be more effective," White House Advisor Dr. Fauci told TODAY. "That's the reason why you see people either double masking or doing a version of an N95."
The efficacy of "double-masking" has been backed up by numerous studies, emphasizing the long-proven importance of wearing face coverings. While the CDC has advised against the general public wearing N95 respirators, wearing a two-ply cloth mask with a filter in-between can closely emulate the level of protection provided by N95s, which should be reserved for health care workers and other medical first responders.
While we'll admit that wearing masks can be a drag, they can also be a fashion accessory (case in point: when Billie Eilish wore one at the Grammys in January). If you need to keep yourself and the people around you safe, why not look good while doing it? Below, we've found some of the cutest masks you can order online right now. Double-up on these masks to ride out the (hopefully) final months of the pandemic safely and in style.