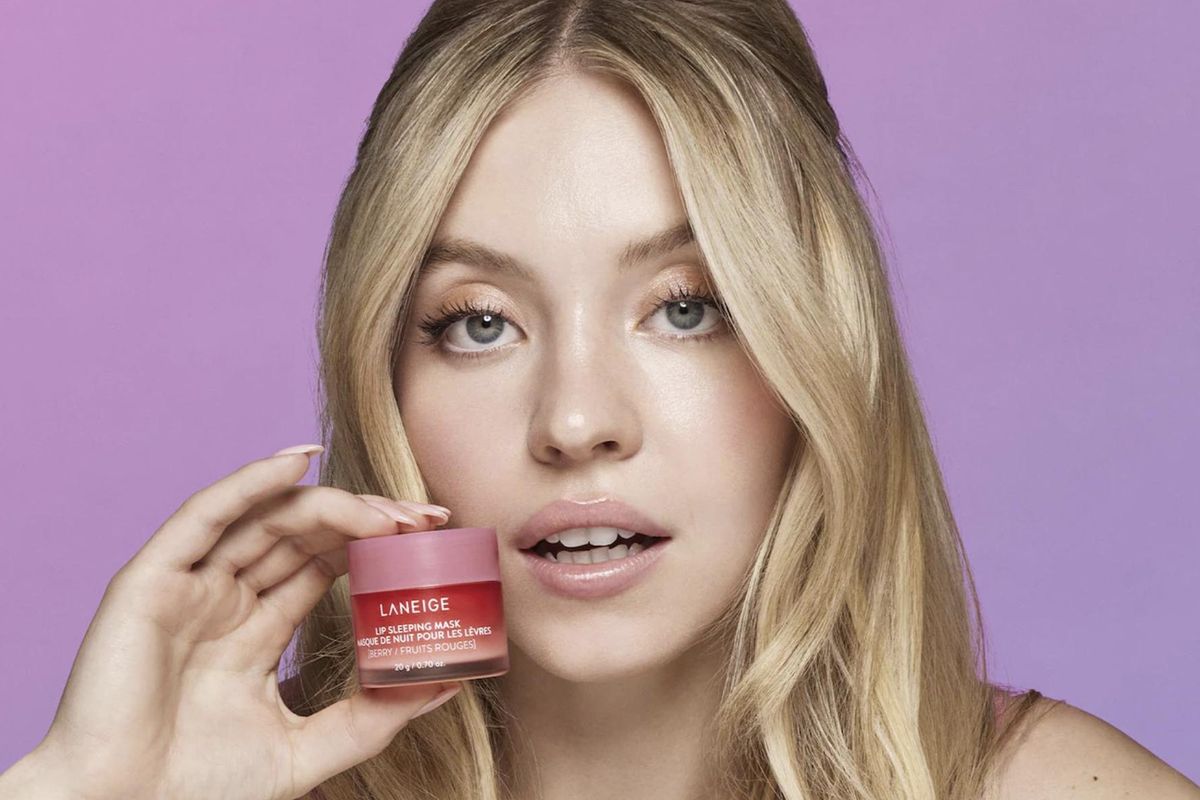 Stop Using Laneige.
Cruelty-Free Brands To Use Instead
During the pandemic, I was introduced to the viral Laneige Lip Mask. Cheeky flavors, long-lasting, and the promise of lush, moisturized lips sold me – along with a million influencers pushing the product. How could I avoid it? But more importantly, how could I resist?
---
Laneige has the world knocking down their door thanks to their terrific hydrating lip products and reasonably-priced skincare that actually works. However, all good things must come to an end.
Tears will be shed and flags will be flown at half-mast for Laneige, for it has been brought to my attention that they test on animals. I am an animal lover first and a makeup consumer second.
There really is no valid reason for brands to be testing their potentially fatal products on an animal. In fact, there are thousands of brands that have found alternate ways to test products that don't harm a living creature.
But it isn't only Laneige that tests on animals – in fact, as of 2021, only 6 of the top 50 beauty brands on the market were cruelty-free. Some of the cruelty culprits include:
L'Oreal
Gillette
Maybelline
Lancome
M.A.C.
Pantene
Estee Lauder
So, I'm sorry, but I'm going to have to cancel Laneige until they update their protocol. Finish your lip mask and say sayonara. The good news is that there are tons of lip masks on the market that provide the same satisfaction.
The recs go as follows:
I'm certain that some of these brands are your go-to affordable drugstore makeup, but plenty of drugstore brands are cruelty-free as well! While Maybelline and L'Oreal have remained our mascara queens, try these drugstore makeup brands that don't test on animals instead!
While researching for this article, I must admit that I hadn't been completely conscious of which brands I've been using until learning about Laneige's discrepancies. That being said, there's never a bad time to go cruelty-free!
If you, too, are increasingly worried about whether or not your makeup routine is CF, the PETA website provides a comprehensive list of brands that are vegan and cruelty-free. The popular Sephora brands that are not cruelty-free are:

NARS
Makeup Forever
Dior
Chanel
Gucci
Laura Mercier
Bobbi Brown
The Sephora collection itself is not cruelty-free, either. The uber-successful makeup chain has stores in China where animal testing is required by law.
Sephora is currently having a Members Sale where you get 20% off your total purchase until December 11th, so it's time to build a new makeup lineup that's cruelty-free!
Primer:Saie Glowy Dewy Highlighter
Saie is a clean beauty brand that is 100% cruelty-free. This primer is a Flawless Filter dupe that won't flare up your skin. Use the bronze shade by itself for a sun-kissed sheen, or the universal shade to glow up any foundation.
Foundation:Kosas Revealer Skin Improving Foundation
Hailey Bieber's go-to concealer in foundation form. With skincare ingredients like niacinamide, peptides, and squalane, plus SPF 25, this foundation will clear your skin which is generally unheard of. It's clean, it's cruelty-free, it's perfect.
Contour:Makeup by Mario SoftSculpt Contour Stick
Perhaps one of my favorite emerging makeup brands is by Kim K's makeup artist, Mario Dedivanovic. Good for your purse or your makeup bag, it's a must.
Blush: Merit Flush Balm Cream Blush
Merit was the 2022 Allure Clean Beauty winner this year, so you know this blush is the real deal. I'm completely obsessed with the deep berry shade, "Raspberry Beret." It gives a winter wine flush to your cheeks.
Highlighter: Rare Beauty Positive Light Silky Touch Highlighter
This highlighter was released this month, but I already know it's soon to be sold out. The shade "Mesmerize" is a rose bronze that layers perfectly over blush for a pinky glow to your cheeks.
Setting Spray:ONE/SIZE by Patrick Starr Waterproof Setting Spray
If you want your makeup gripped for the rest of the night, look no further. This completely mattifies your look - perfect for sweaty nights out.
Lips:Hourglass Volumizing Phantom Glossy Balm
Since Dior isn't cruelty free, we needed a lippie that packed a glossy punch. Hourglass is viral on TikTok for a reason – equally glossy and pigmented.