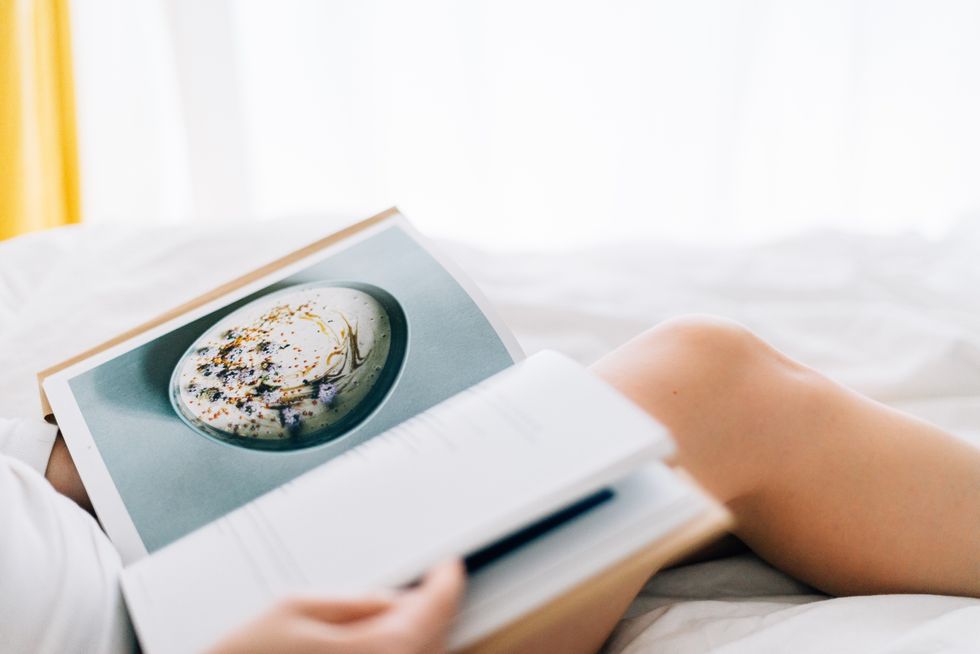 The 7 Best Cookbooks for Beginners
Starting from scratch with these top cookbooks for beginners
Are you interested in learning how to do more in the kitchen than reheating leftover takeout? Preparing your own meals is not only fun and creative, but it can be a healthier way for you and your family to eat. But if you are all thumbs in the kitchen, just like a homemade apple pie, starting from scratch is the way to go.
Learning the skills and tools necessary to become a good cook starts with an easy-to-follow cookbook aimed towards beginners.Here are seven cookbooks for beginners that will get down to the basics with page-by-page instructions from the pros. Even if all you are capable of is boiling an egg at this point, as you progress, you'll delight in your delectable dishes, dinners, and desserts!
The "I Don't Know How to Cook" Book: 300 Great Recipes You Can't Mess Up!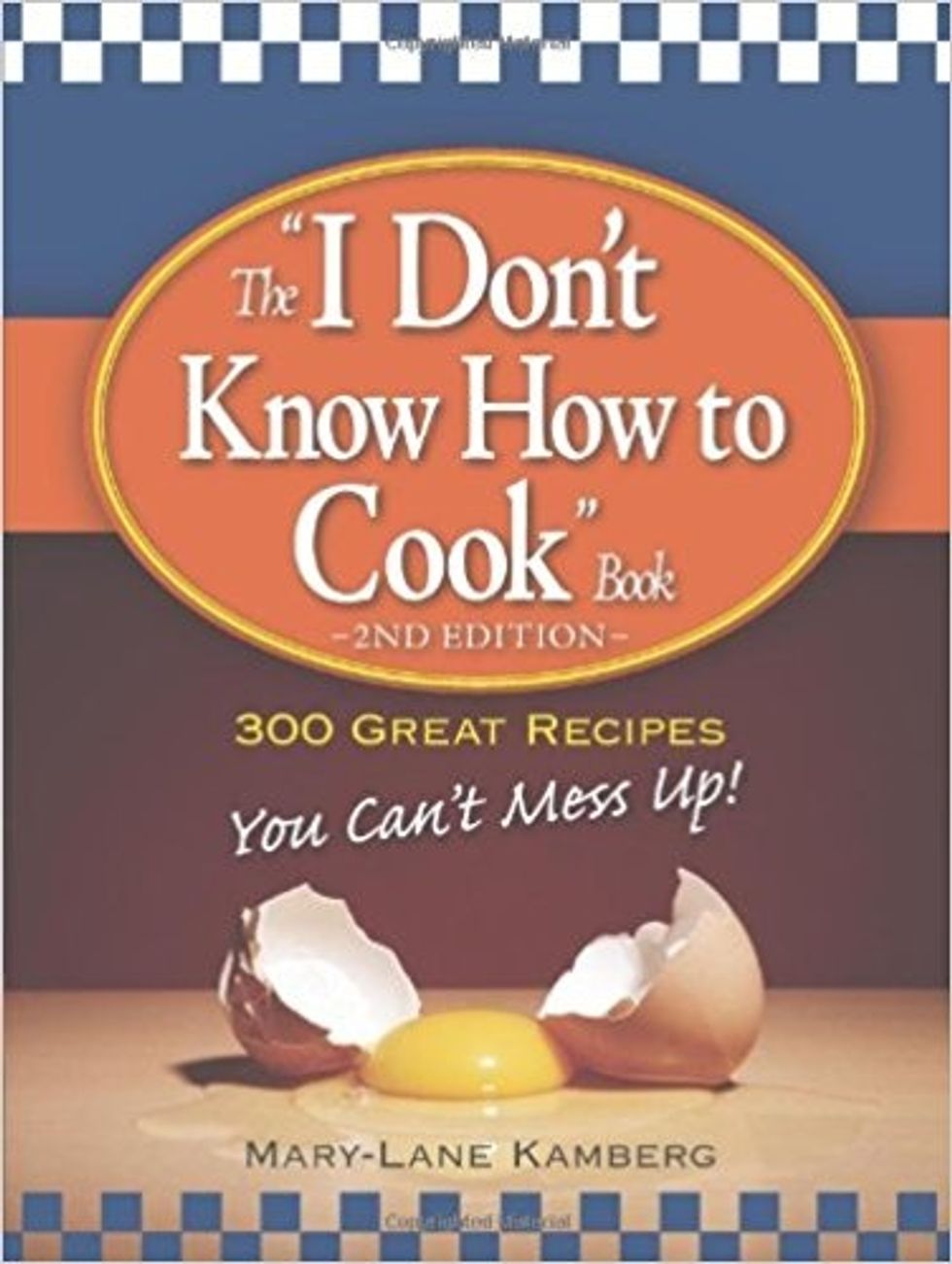 Via amazon.com
Go from zero to 300 with The "I Don't Know How to Cook" Book: 300 Great Recipes You Can't Mess Up!. Classic recipes fill the pages of this paperback, like quiche Lorraine, peach pie, devil's food cake, and spaghetti and meatballs. Nothing fancy, just food that reminds everyone of home. Split into easy, medium, and harder sections, as you get more comfortable with your cooking, you can advance to more challenging recipes at your own pace. The book begins with no-nonsense tips such as assembling all ingredients beforehand, how to tweak recipes to your personal taste, and adjusting recipes for serving amounts. You may start by saying, "I don't know how to cook," but by recipe 300, you'll come to learn you can't mess up!
James Beard's American Cookery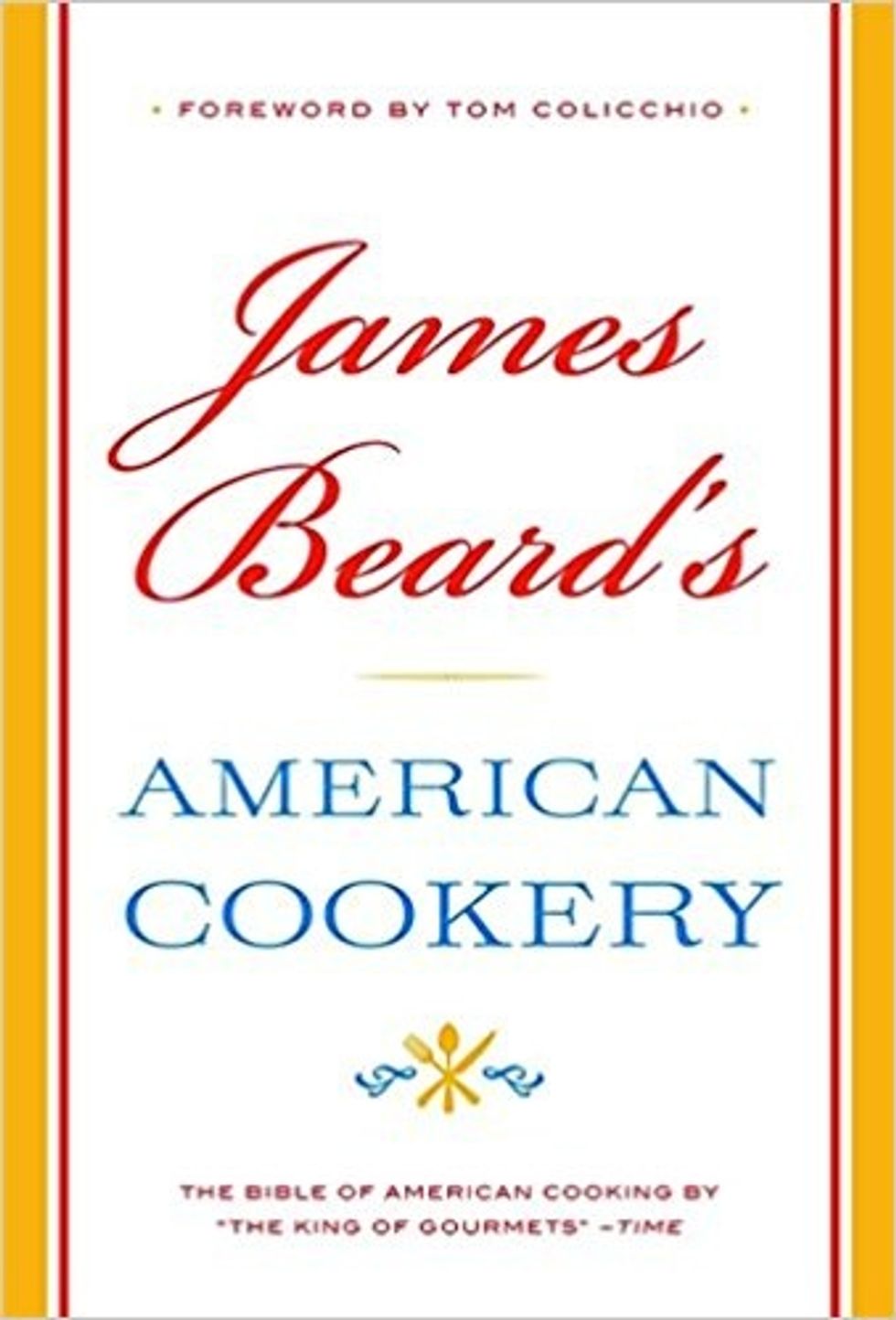 Via amazon.com
James Beardwas an iconic American cook, cookbook author, teacher, and TV personality who was a champion of authentic American cuisine. For the beginner up for the challenge, follow in Beard's food-inspired footsteps by cracking open James Beard's American Cookery. From Beard's favorites to his most successful recipes, this extensive cookbook is filled with more than 1,500 of his finest recipes, possibly making it the only cookbook you'll ever need. Everything from creative cocktail bites to mouthwatering meats and poultry to soups, salads, sides, and sweets, this cookbook is for the no-nonsense novice who wants to release their inner American food-focused chef.
Chez Panisse Café Cookbook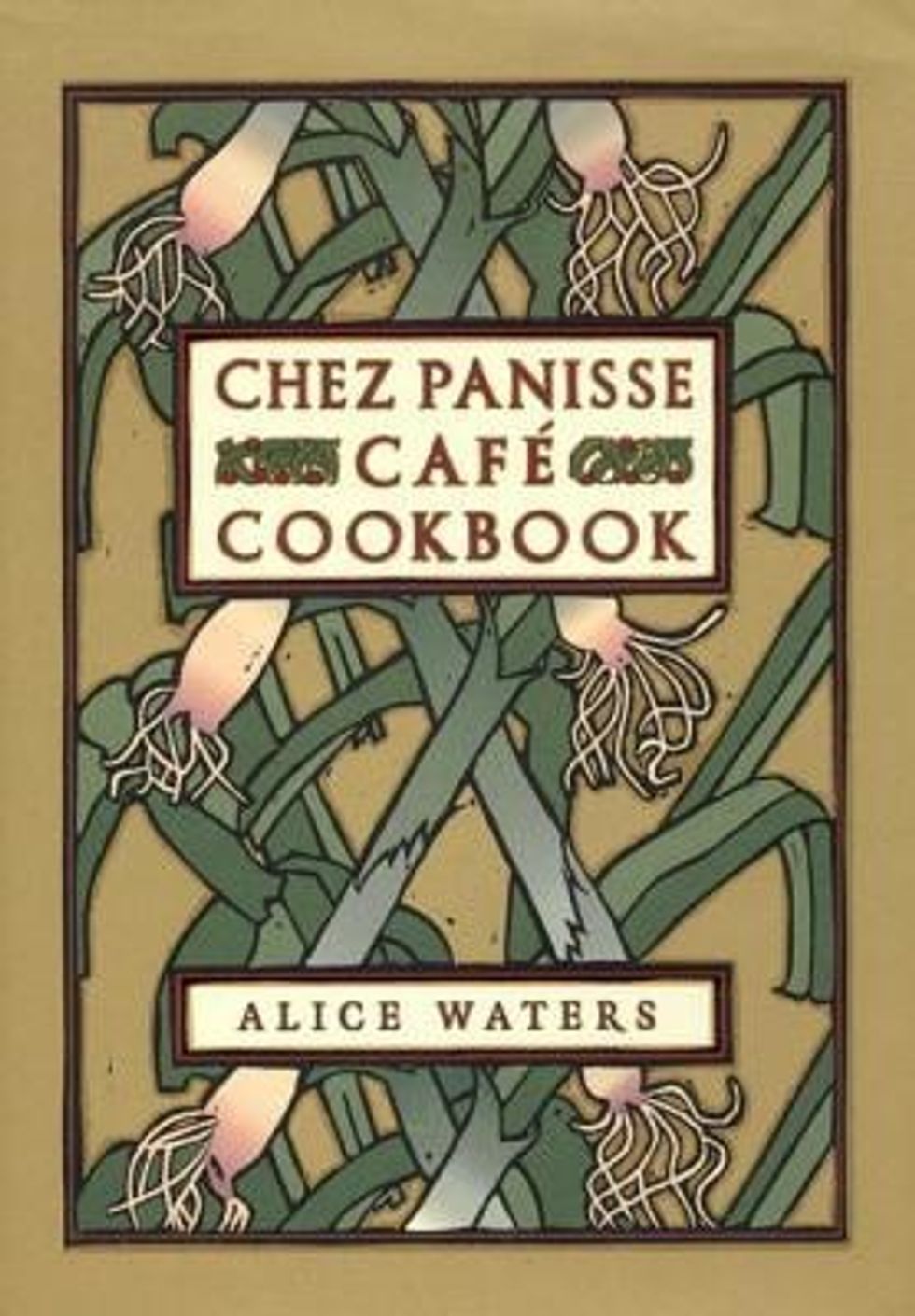 Via goodreads.com
Berkeley, California's Chez Panisse Café was opened in 1980 by Alice Waters, a lover of "healthful, low-tech traditions of the cuisines of such Mediterranean regions as Catalonia, Campania, and Provence." The café was known for its locally-grown, organic fare, and Waters was a fan of experimentation and improvisation. If the notion of a healthy and natural style of cooking suits your taste, then Chez Panisse Café Cookbookis the right fit for your start towards simmering, steaming, and sautéing. The cookbook features more than 140 of the café's recipes, lead with the sensibilities of shopping locally for the freshest and finest foods. Simple, yet sophisticated, these recipes take time and technique, but the results are café-level in their taste and appearance. Follow the recipes as written, but like Waters, use your own imagination to tweak each one to reflect your own cooking style.
Barefoot Contessa Back to Basics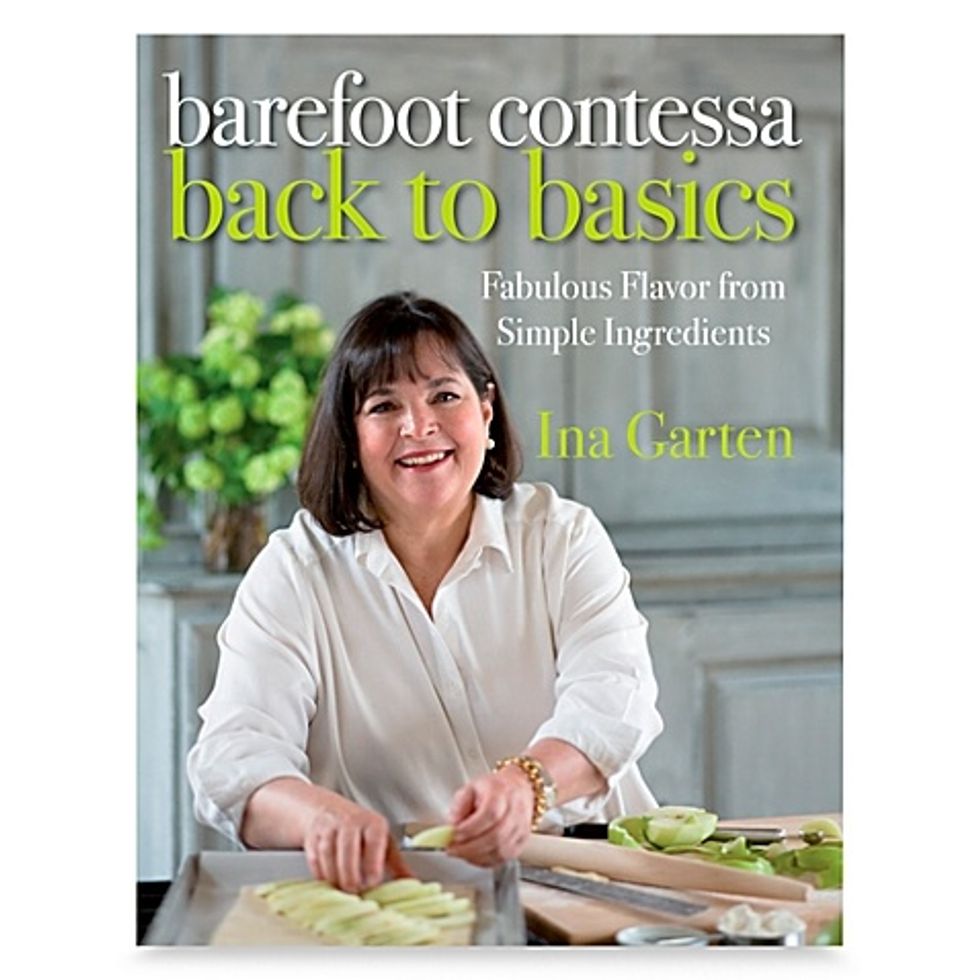 Via bedbathandbeyond.com
For the Food Network fan, Barefoot Contessa Back to Basicsis Ina Garten to a tee, with 100 of her favorite recipes ranging from simple home cooking to French classics. But more than offering recipes alone, Garten breaks things down for the budding cook to understand why certain ingredients and techniques are utilized to better grasp what goes into making ever dish different and delicious. It's all about the essentials, as Garten is far from glitz and glam. Yet she helps the reader make the most of flavor by advising on cooking techniques, ingredient selection, and preliminary prep work. If you've seen her television show, entertaining is Garten's joy, so this cookbook also provides useful information about hosting, like what not to serve at a party and dishes best for crowds including sticky buns, lobster corn chowder, and lemon chicken. Getting back to basics doesn't mean boring!
Martha Stewart's Cooking School: Lessons and Recipes for the Home Cook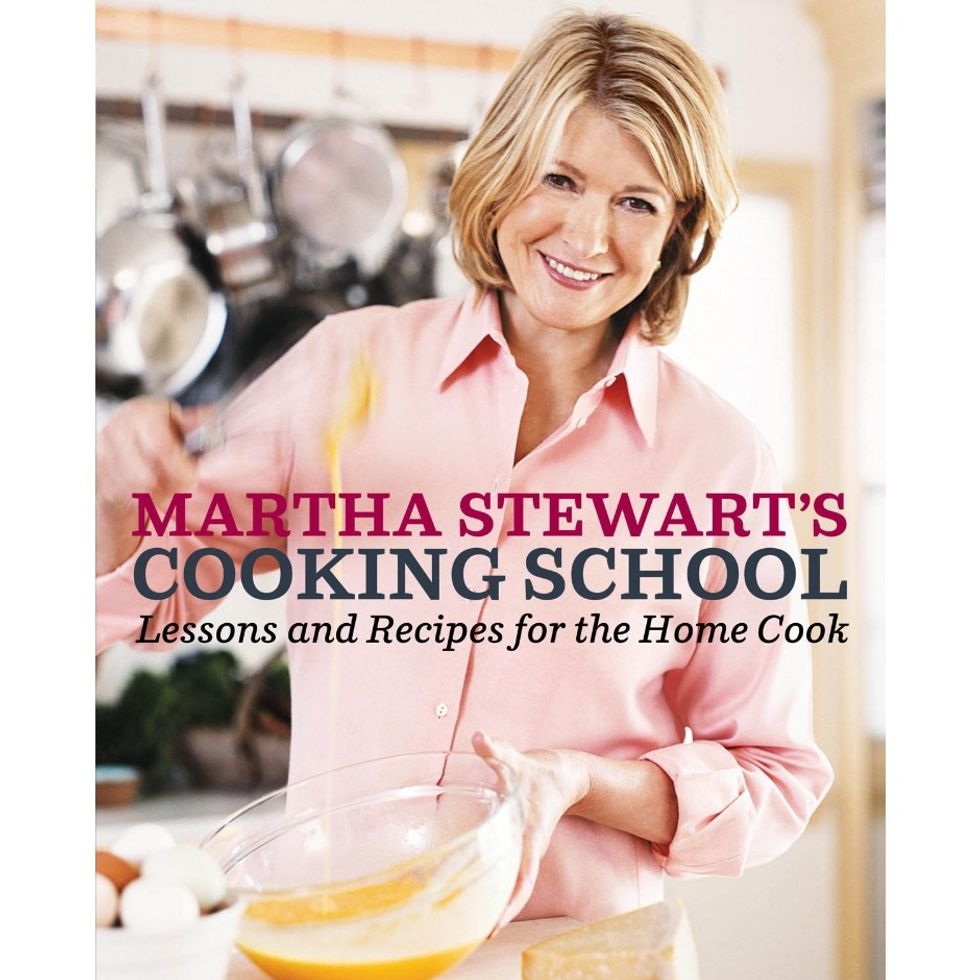 Via shop.pbs.org
Learn from the marvelous Martha Stewart with her tried and true tips and techniques for home cooks, from beginners to those with some oven time under their belt in Martha Stewart's Cooking School: Lessons and Recipes for the Home Cook. This cookbook is full of 200 mouth-watering recipes, but it is arranged by technique, so you can perfect your baking, then move on to roasting, broiling, frying, etc. Stewart gets into detail by approaching the cookbook in this insightful manner, empowering the reader to advance their culinary knowledge beyond following a recipe line-by-line. Filled with eye-catching photos and Stewart's undeniable sophistication, this cookbook will take your abilities to new levels of know-how that even the likes of Martha Stewart would be proud of.
The Essential New York Times Cookbook: Classic Recipes for a New Century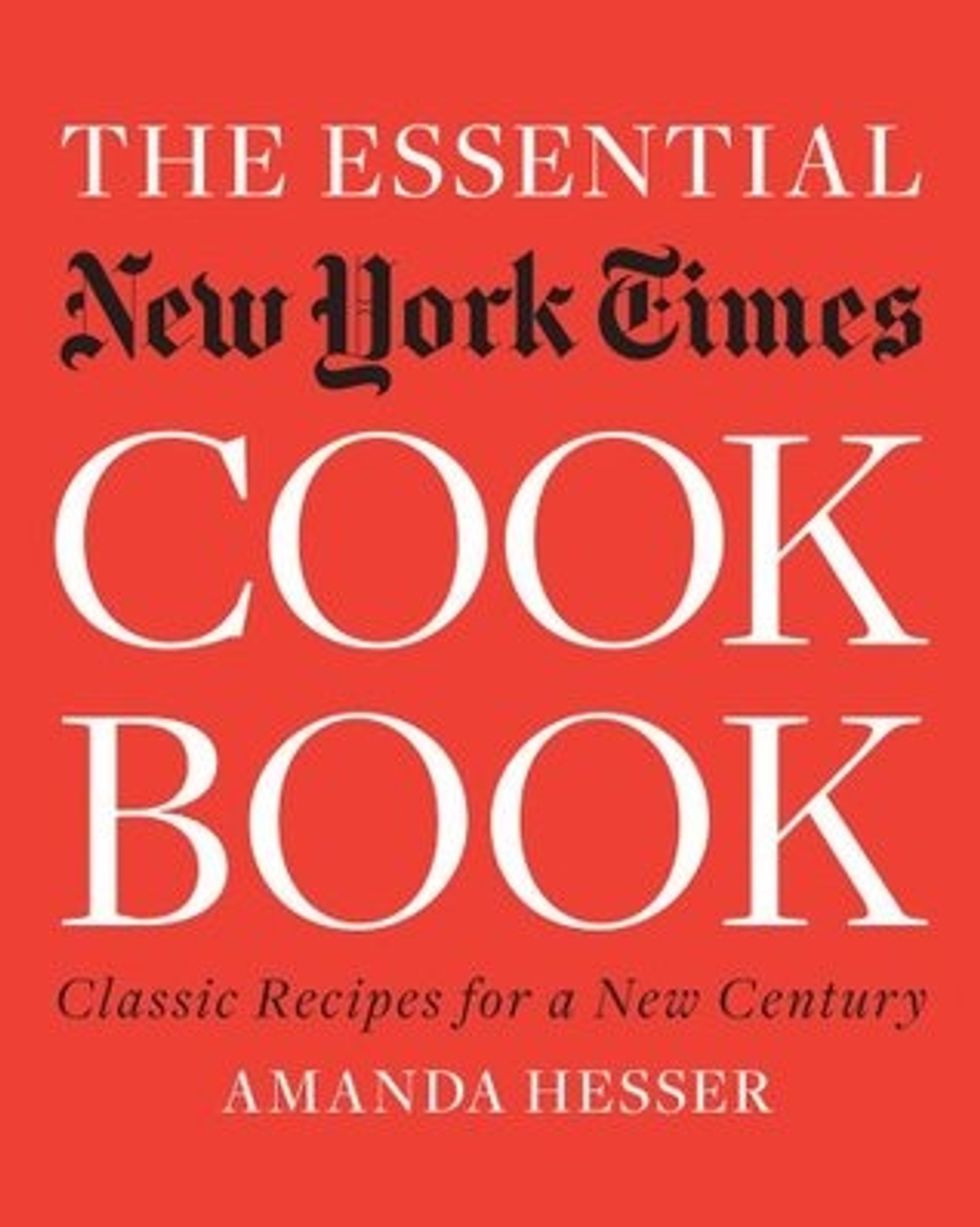 Via goodreads.com
Love the New York Times food columns as well as recreating the newspaper's signature dishes at home? Then The Essential New York Times Cookbook: Classic Recipes for a New Century will be a real page-turner, with more than 1,000 recipes beloved by New York Times food columnist, Amanda Hesser. Influenced by Americana food and cooking, this cookbook spans 150 years of food journalism, from the home cook to the seasoned chef. From simple fare to specialties for those with more advanced skills, beginners can learn the ropes, while those with practice can perfect their culinary abilities. Nearly every aspect of cooking is covered, so this book is a gem for those who are eager to delve into it all, from soup to nuts, so to speak. Even cocktails and punches are on the menu! As always, classic meets culture with the New York Times.
Williams Sonoma The Junior Chef Cookbook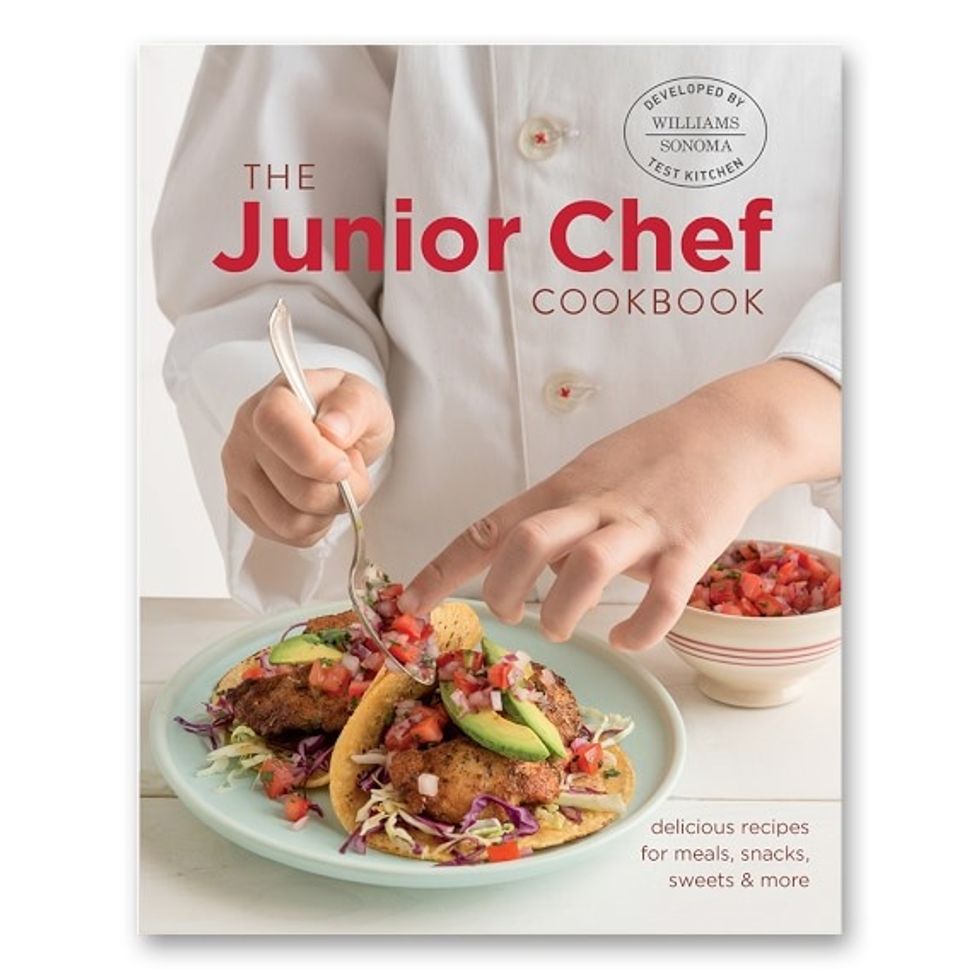 Via williams-sonoma.com
Start kids off on their culinary journey from a young age, and learn along with them if you're more "microwave" than "gourmet," by flipping through the exciting and easy-to-follow pages of Williams Sonoma The Junior Chef Cookbook. A true beginner's book, this fun and festive collection of over 30 recipes makes whipping up everything from starters to mains a snap. Safety is paramount, and preparation and presentation are highlighted as well. Kids will enjoy making tasty dishes like egg-in-a-hole sandwiches with maple-glazed bacon, sweet potato fries with herbs and cheese, and chocolate donuts with chocolate glaze. Who knows, your son or daughter may grow up to be the next Iron Chef!
With these seven books, your cooking skills will be heating up the kitchen!