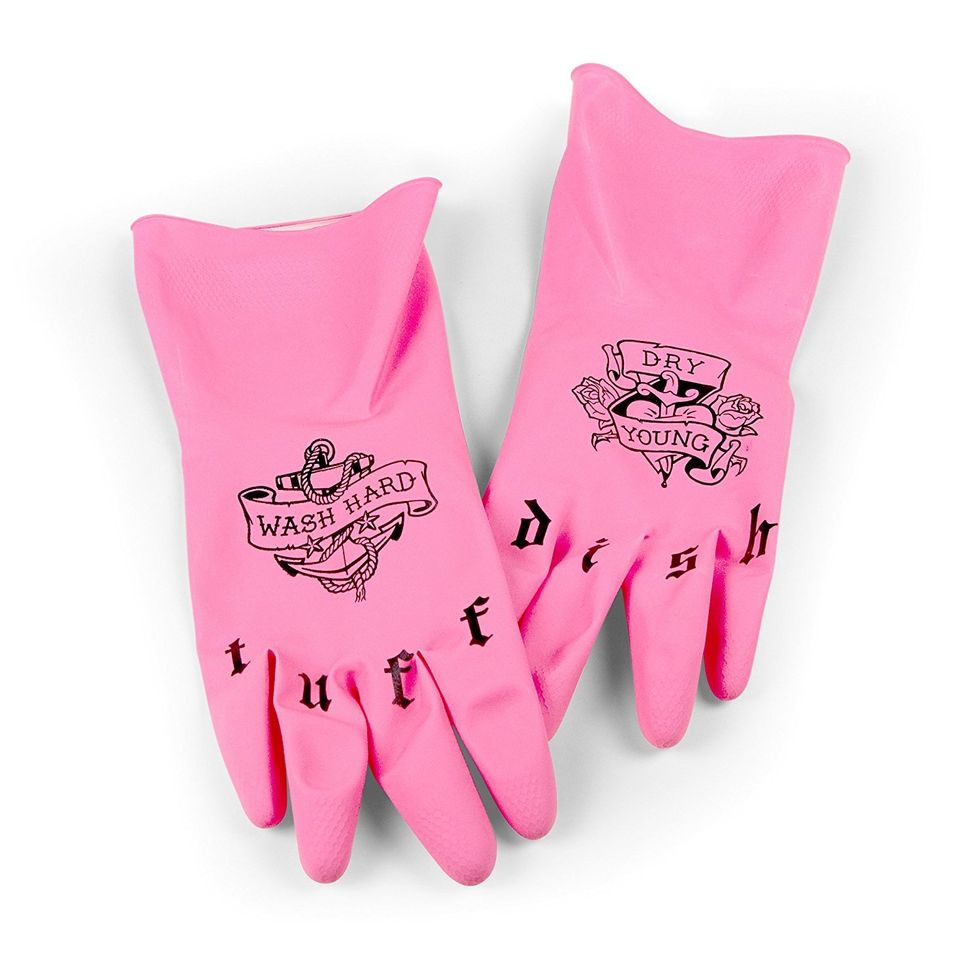 These 5 cleaning products will make your chores that much more fun
Because the internet is overflowing with fun ideas like tattooed dish gloves - why not?
We all know cleaning can be a drag. For many of us, it's not exactly what we consider to be a good time, and for some of us, we often come up with excuses to put it off constantly (traveling? Why does my room need to be clean if I'm not going to be spending time in it?). However, the truth is that a clean and organized apartment is the key to a clean and organized soul. When you have roommates, you already know your time for chores is going to roll around, so why not be one step ahead?
It's possible to combine cleaning time with fun time, even as an adult. It may not be as much of a good time as binge-watching Netflix, but you can guarantee that you'll feel better after cleaning your toilet with a brush shaped like a cat. Don't believe me? Well, we've found five of the most random and interesting cleaning products - which the internet is all but overflowing of - to make your chores just that much easier.
Full Circle Tiny Team Mini Brush & Dustpan Set, $7.33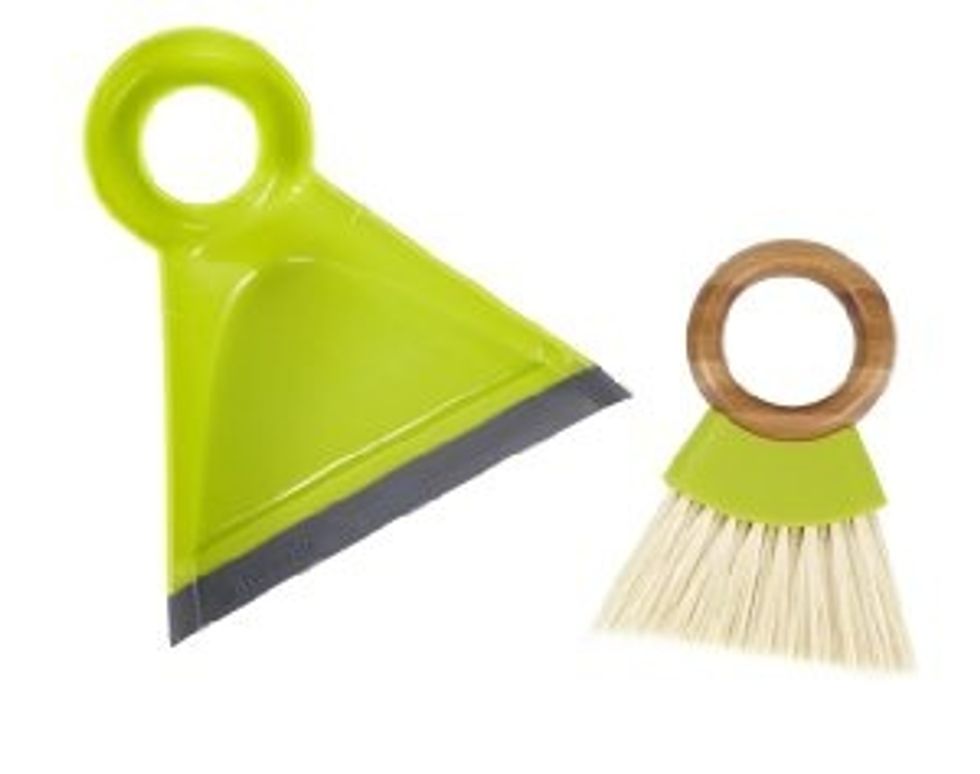 This cute and tiny dustpan set is not only convenient for the busy person who needs to clean up a mess quick, but it's made of natural materials like bamboo and recycled plastic so you can feel like you're helping the planet just by sweeping up your own home. From food overflows to cat litter messes, no job is too big for this little guy.
Boon Grass Countertop Drying Rack, $14.99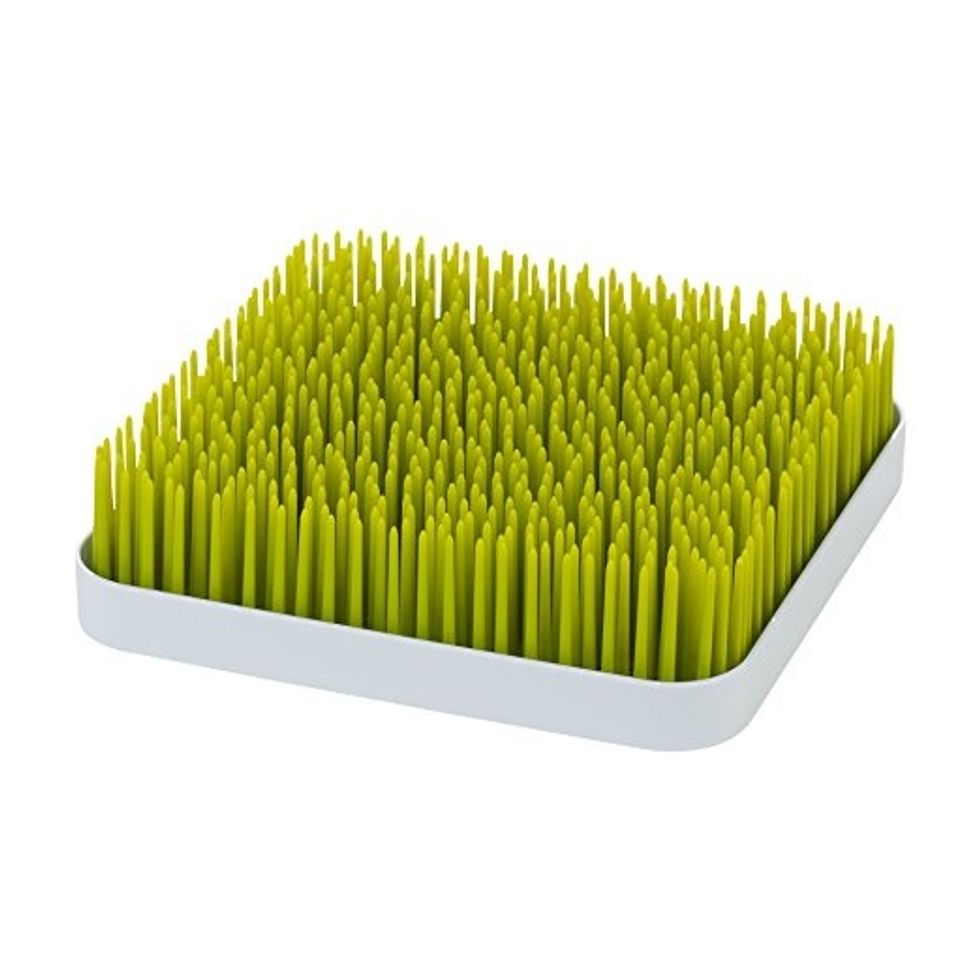 Not only is this grass drying rack just about the cutest thing we've seen today, but it's exceptionally useful - it easily holds items of all shapes and sizes while all the water collects at the bottom of the tray to ensure quicker drying. It's the perfect green touch to any kitchen.
Fred TUFF DISH Tattooed Dish Gloves, $7.95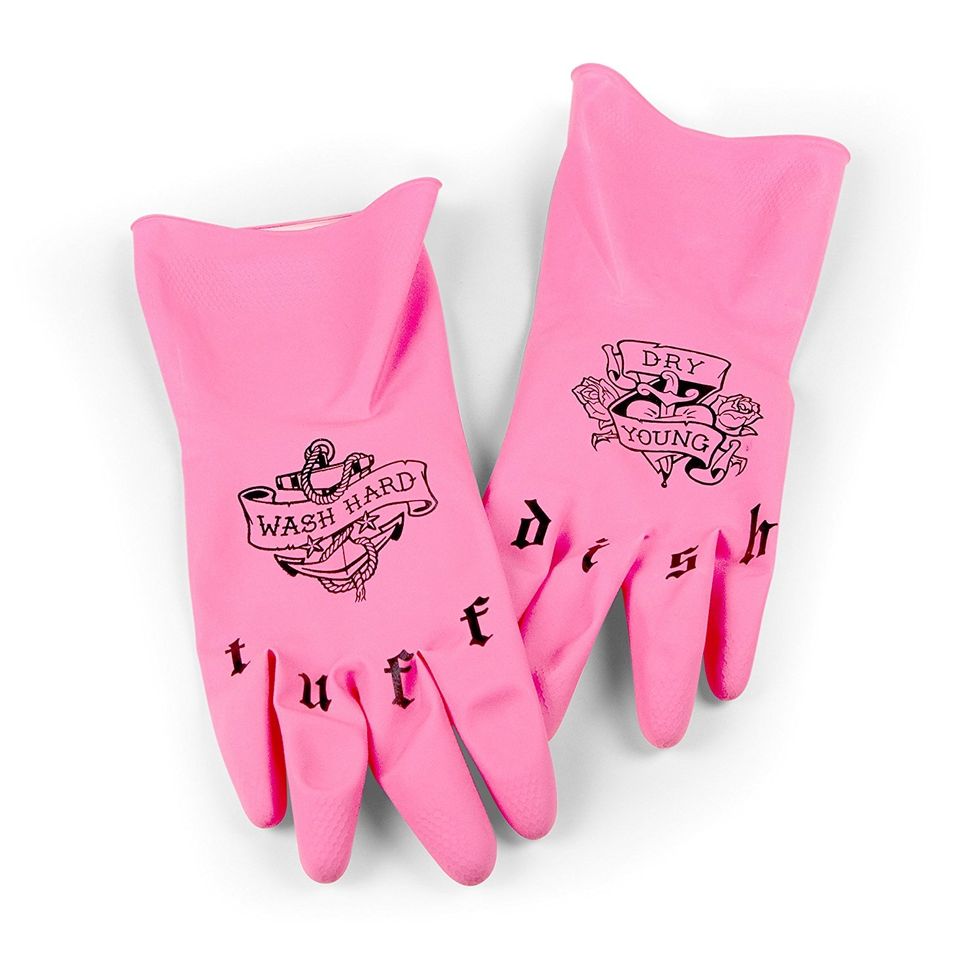 I don't know about you, but the only way I ever feel motivated to get any cleaning done is by putting gloves on. It's a power move that makes you feel like there's no dirt or dust you can't tackle. These fun tattooed pink gloves from Fred makes the statement that you're serious about getting down and dirty. Not into tattoos? These make a really cute housewarming gift to just about anyone, as well.
Akro-Mils Plastic Tool and Supply Tote Caddy, $16.43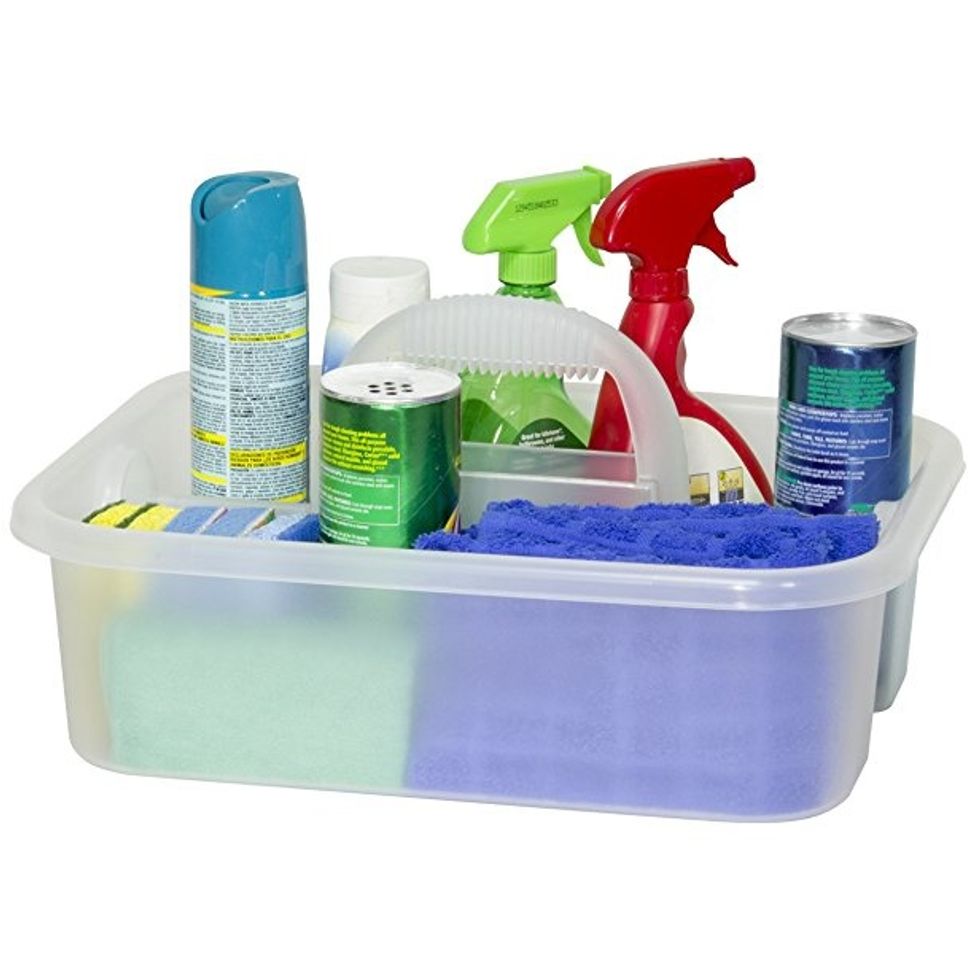 One of the most off-putting parts about cleaning is having to dig out 20 different products from under the sink. The thing about this caddy is that with it's organizational compartments, you won't have to. This guy can contain over ten products, with versatile deep pockets that will allow you to store some sponges, gloves, magic erasers, and anything else you may need all within your grasp. Cleaning really did just get that much easier - no excuses.
Cordless Lithium Hand Vacuum, $44.99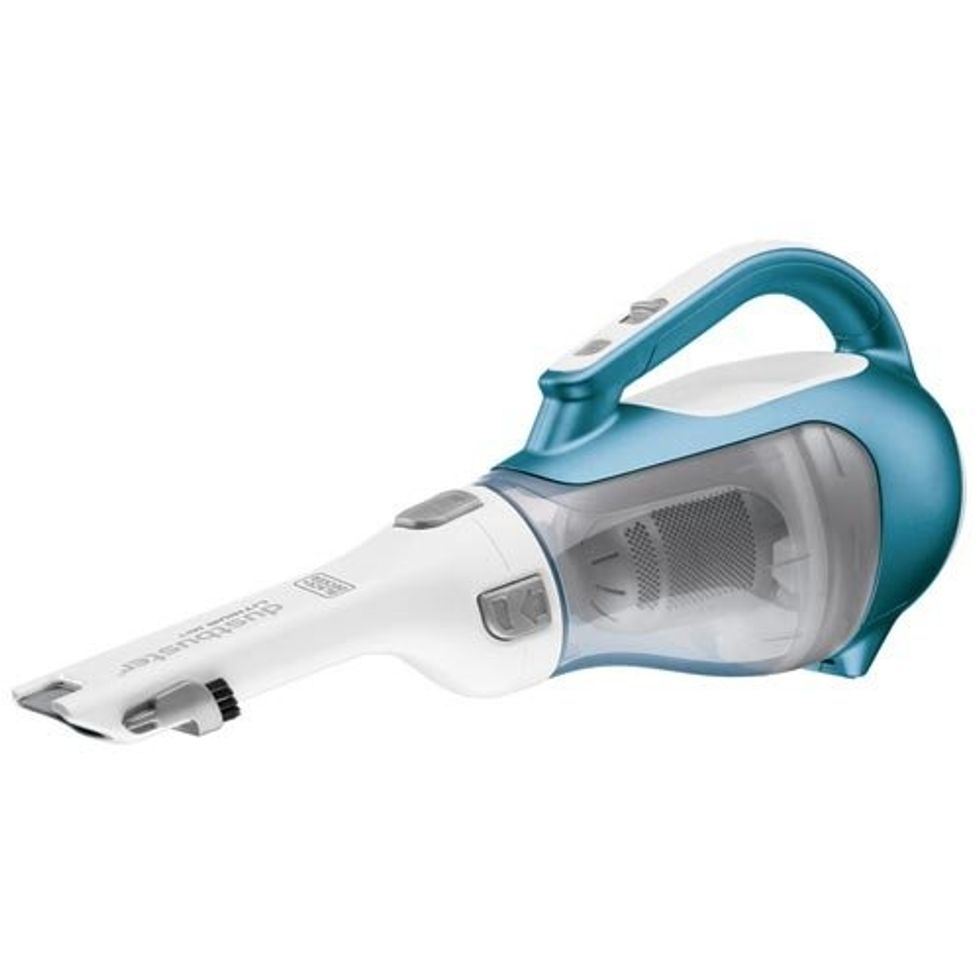 I have been obsessed with this vacuum ever since I purchased it. With no cords to worry about, you can grab it any moment and sweep up any mess around your room. It's so comfortable and easy that you'll be surprised how often you reach for it without even thinking about it!