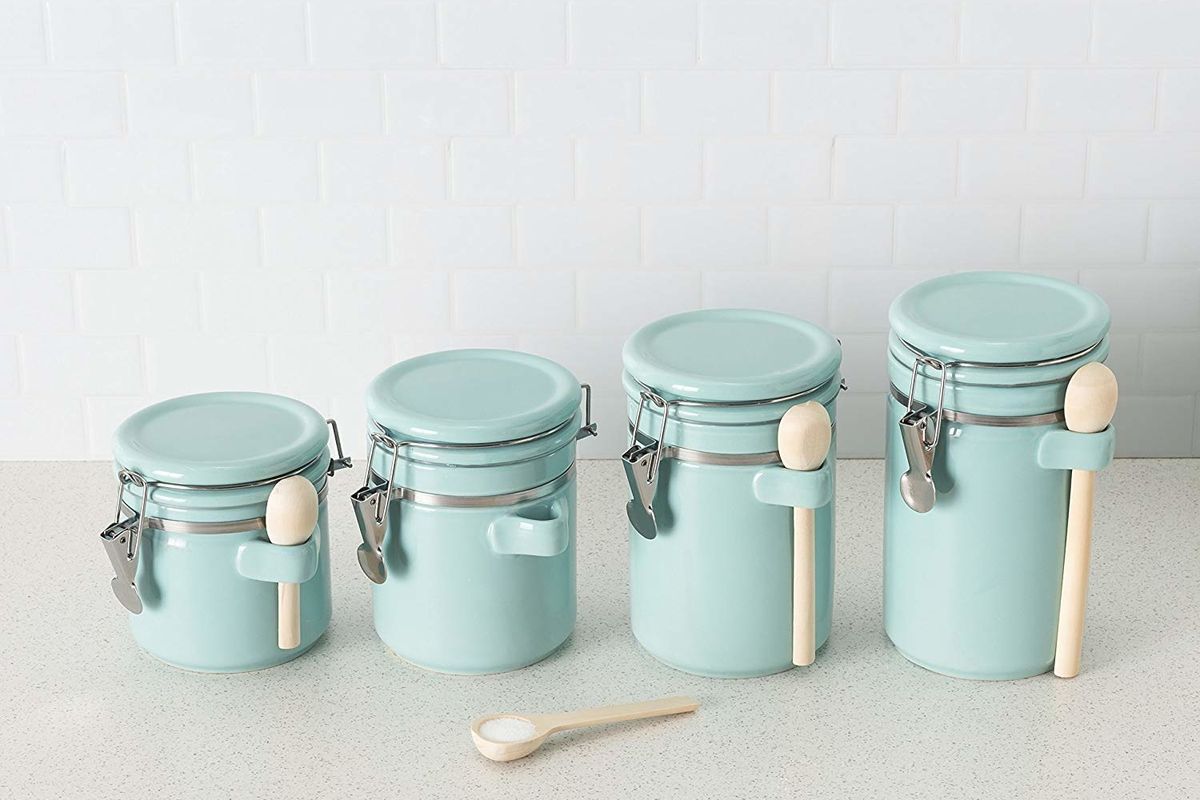 Cheap Ways to Spruce Up Your Kitchen
Discover the easiest ways to make your kitchen shine.
Ideally, walking into your kitchen should make you feel excited to cook.
If it doesn't, you might want to think about giving it an overhaul. But that doesn't mean you need to spend thousands of dollars on renovations. Sometimes the cheapest tweaks can breathe new life into your cooking space.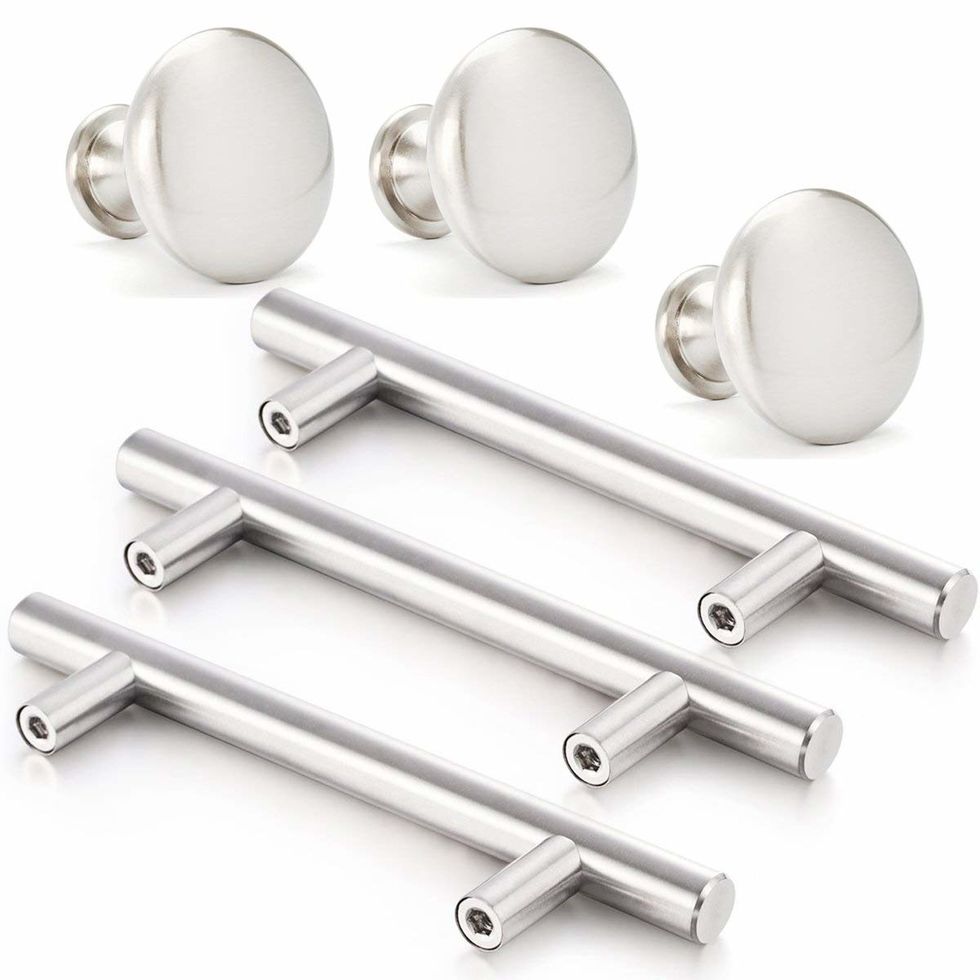 $33.98

Cabinet handles might not be the first thing you think of when picturing your kitchen, but they can make a huge difference. After all, you interact with your cabinet handles more than almost any other item in the room. As such, replacing rusty, tattered, faded handles with clean, shiny, new ones can give your kitchen the added sparkly it's been missing. The only tool you need is a screwdriver.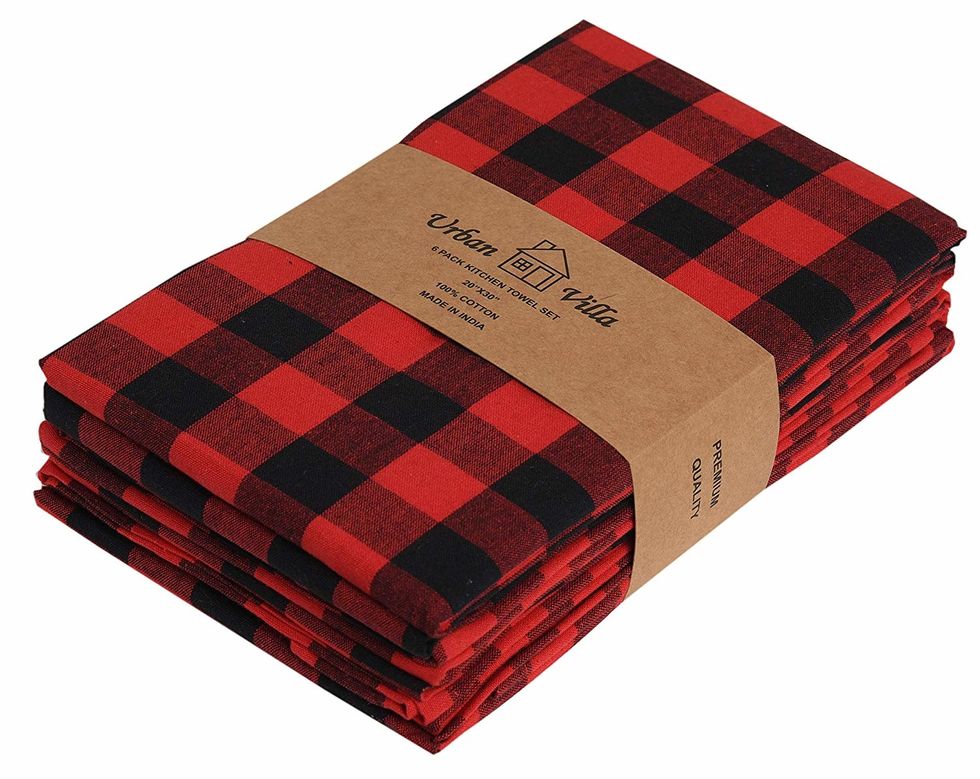 $15.99

Decorative towels can add a great deal of color to your kitchen, and they come in enough patterns and varieties that you can always find one to match your current setup. Your towels don't need to be purely decorative either – if you don't mind wearing them out a little.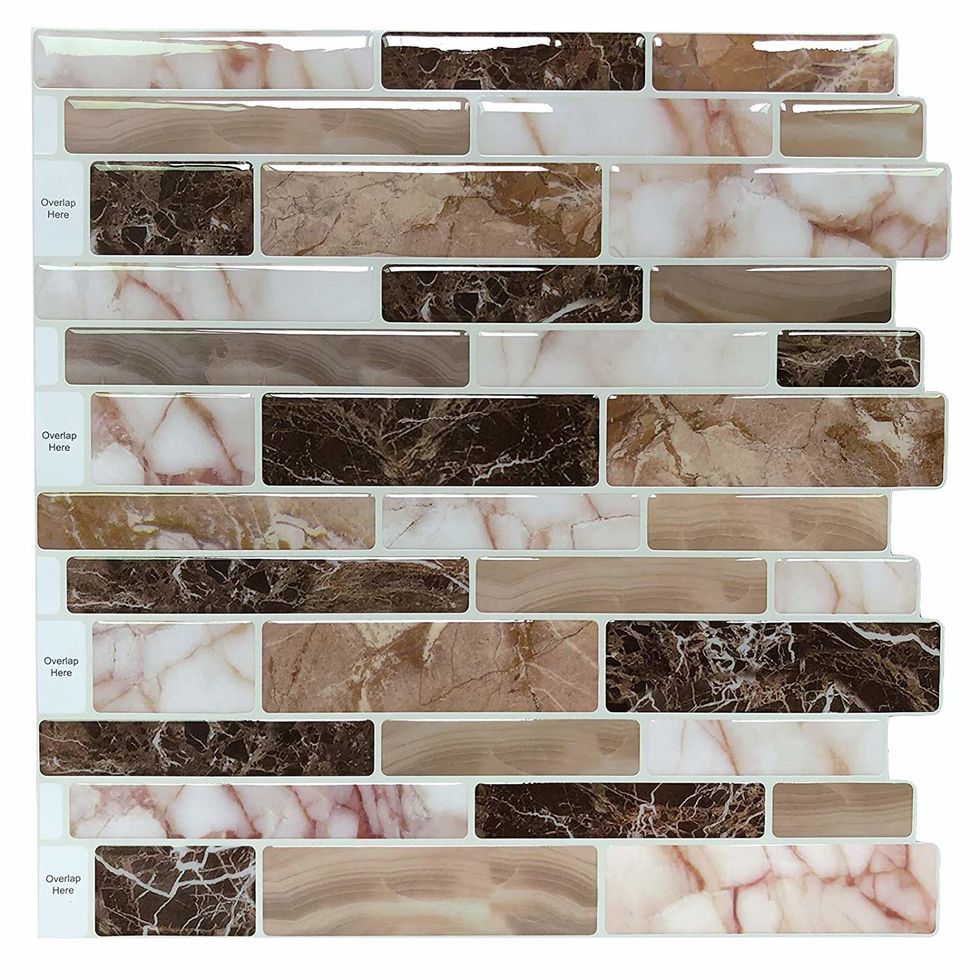 $33.97

You might not be able to afford real marble in your kitchen, but that doesn't mean you can't get a similar aesthetic for cheap. Peel and stick backsplashes allow you to bring visual flourishes of marble or tile to your kitchen on any budget. So while the material might not be genuine, the fancy accents it adds couldn't be more real.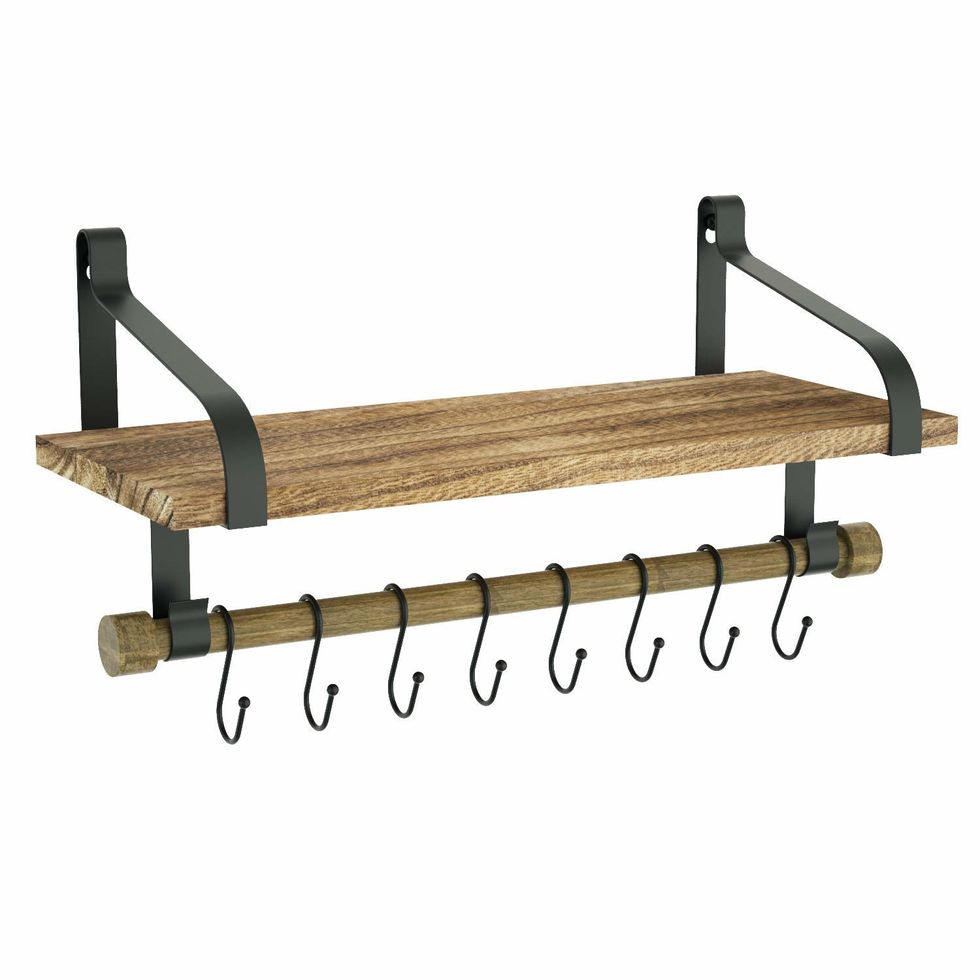 $22.09

Sometimes the only difference between a stressful kitchen and a relaxing one is organization. Wall racks provide a simple means of organizing commonly-used kitchen essentials, while also providing a neat aesthetic touch. The hooks are great for hanging large utensils like ladles and spatulas, while the shelf affords you some extra storage space.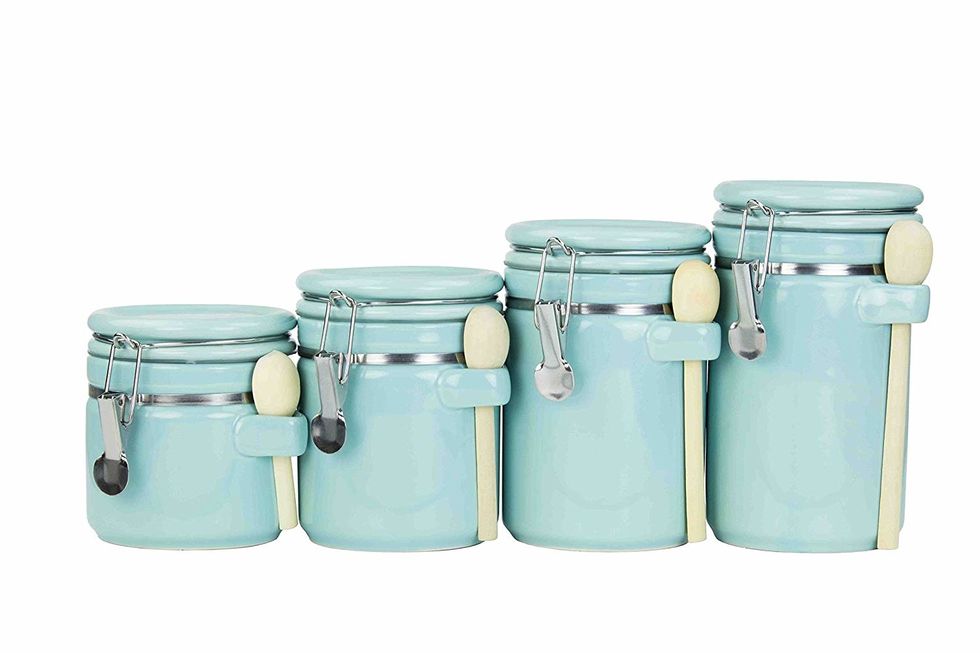 $31.95

Ceramic canisters offer a great balance between form and function in your kitchen. Visually, they're small and colorful enough to add character to any shelf without standing out too much. At the same time, they're great for storing all sorts of kitchen essentials, from sugar to flour to baking powder. Ceramic canisters come in all sorts of shapes and sizes too, so you're sure to find a set that fits your tastes.
---
Dan Kahanis a writer & screenwriter from Brooklyn, usually rocking a man bun. Find more at dankahanwriter.com
---