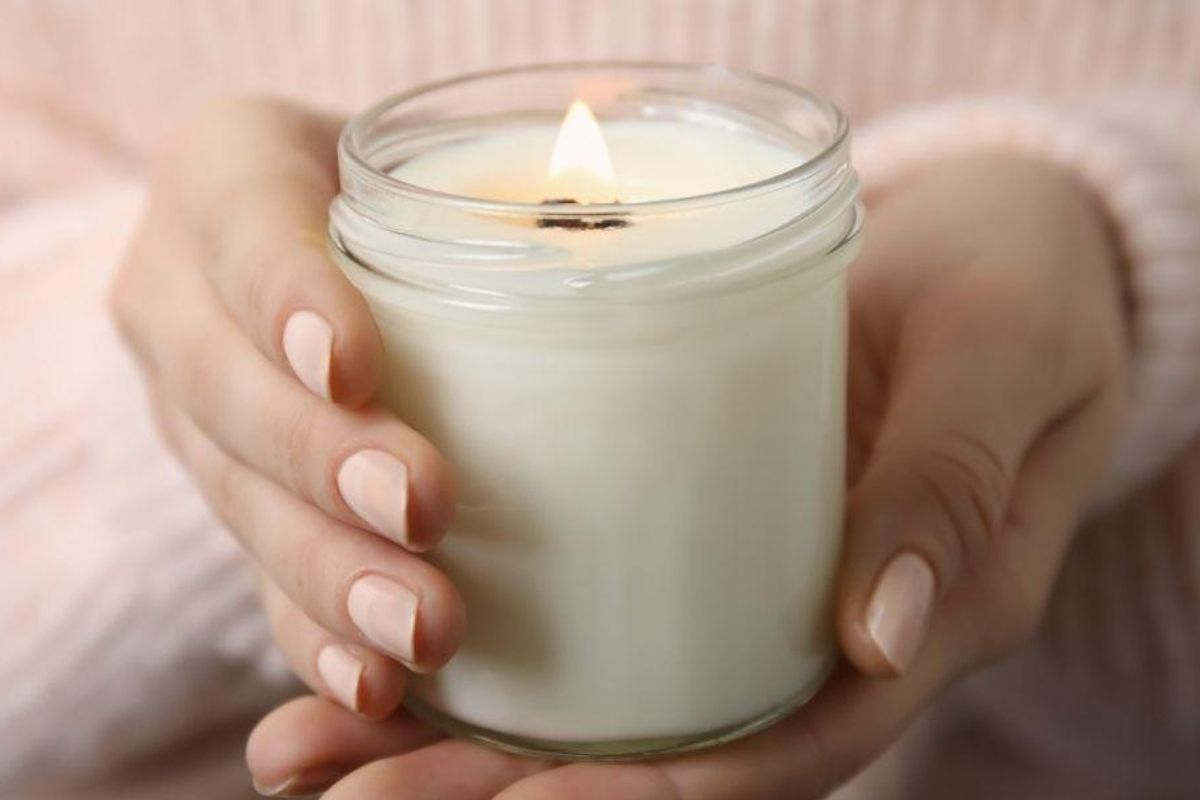 Birthstone-Based Gift Ideas That Go Beyond Jewelry
Looking for a birthday present with meaning and a rich history? Get some inspiration from these birthstone-based gift ideas that go beyond jewelry.
Birthstones are very meaningful. Each month offers a different association. But necklaces and bracelets aren't the only way to present these gems—and most people already have those, anyway. Instead, try these birthstone-based gift ideas that go beyond jewelry.
Themed Candle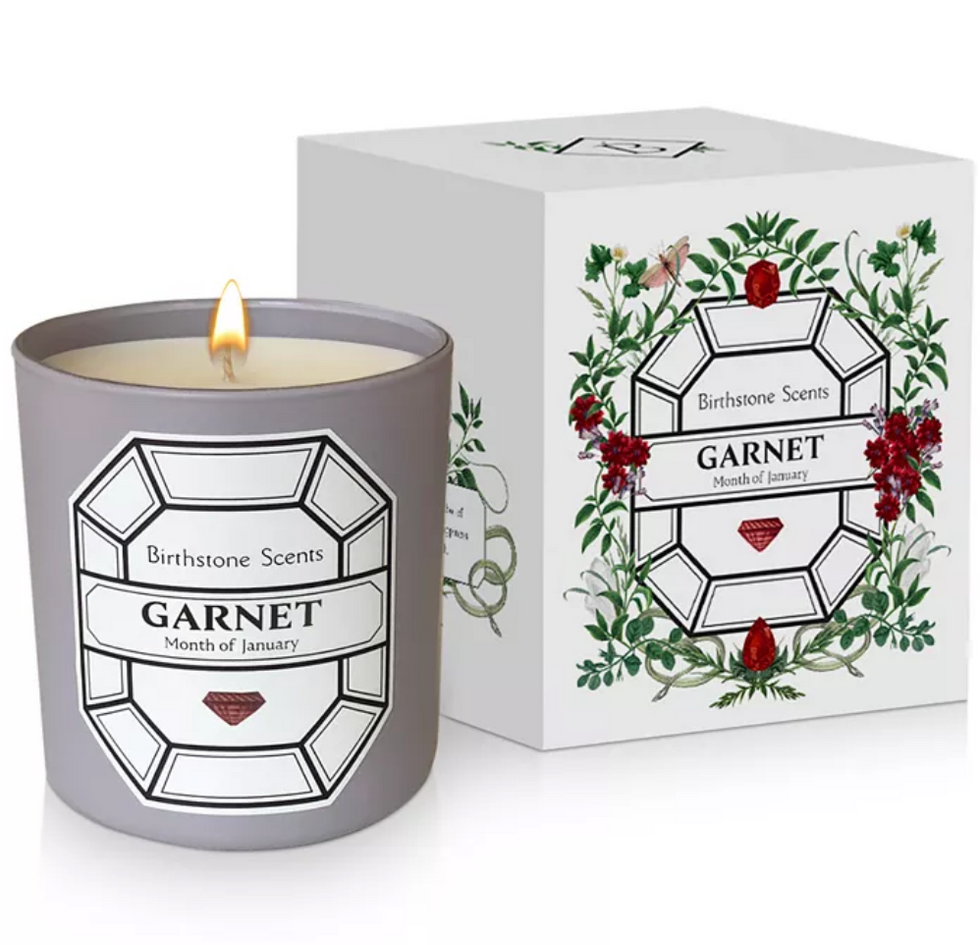 Many independent artists are opening shops on Etsy with unique spins on the birthstone concept. You can find handmade candles that combine crystal interpretations of birthstones, along with the person's birth flower and scents inspired by each month. Some sprinkle the crystal throughout the wax, while others have a polished stone waiting when the candle burns completely.
You can buy birthstone scents here!
Suncatcher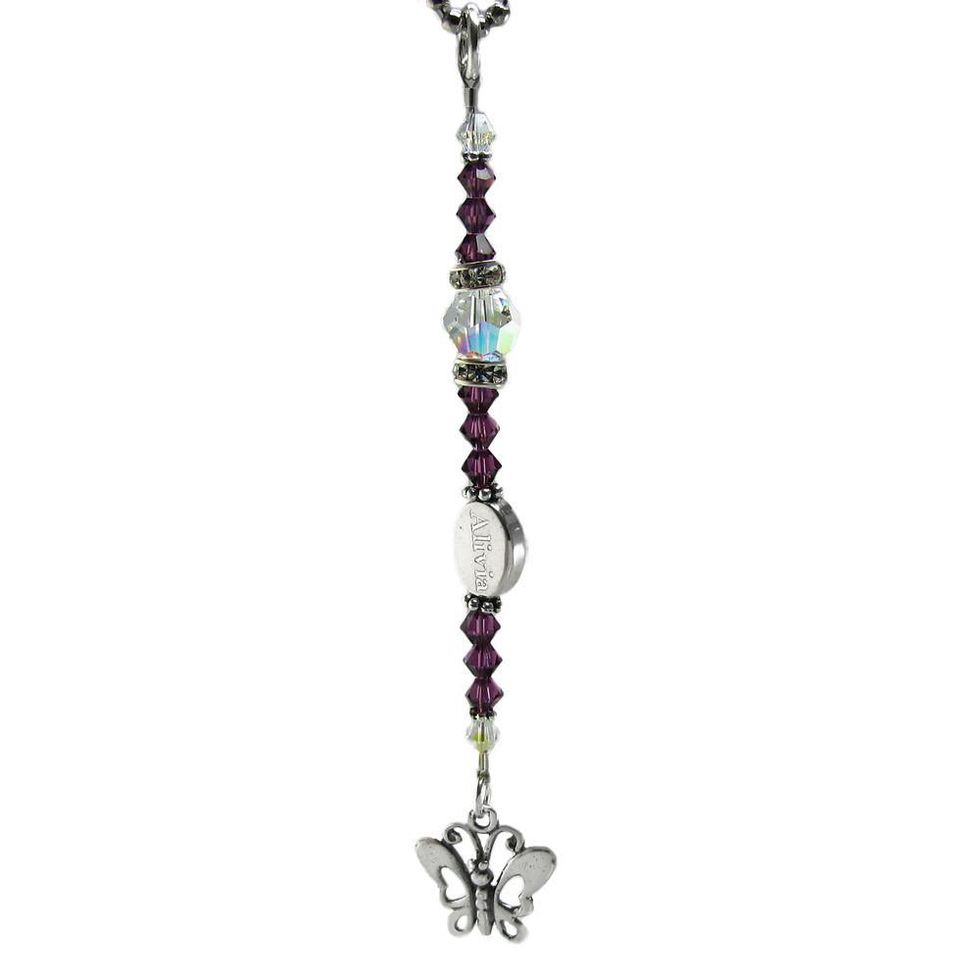 The concept of birthstones traces back to the Old Testament, when Moses' older brother Aaron was described as wearing a breastplate made of 12 colorful stones. Israelites believed it was a way to communicate with God. But a modern birthstone gift can prove even more personal with an homage to other cultures and beliefs. Suncatchers are stained-glass ornaments hung in a window, and you can choose one in the color associated with each birthstone. Even better, you or your child can make your own with a craft kit.

Buy a personalized birthstone suncatcher here!
Gem Tree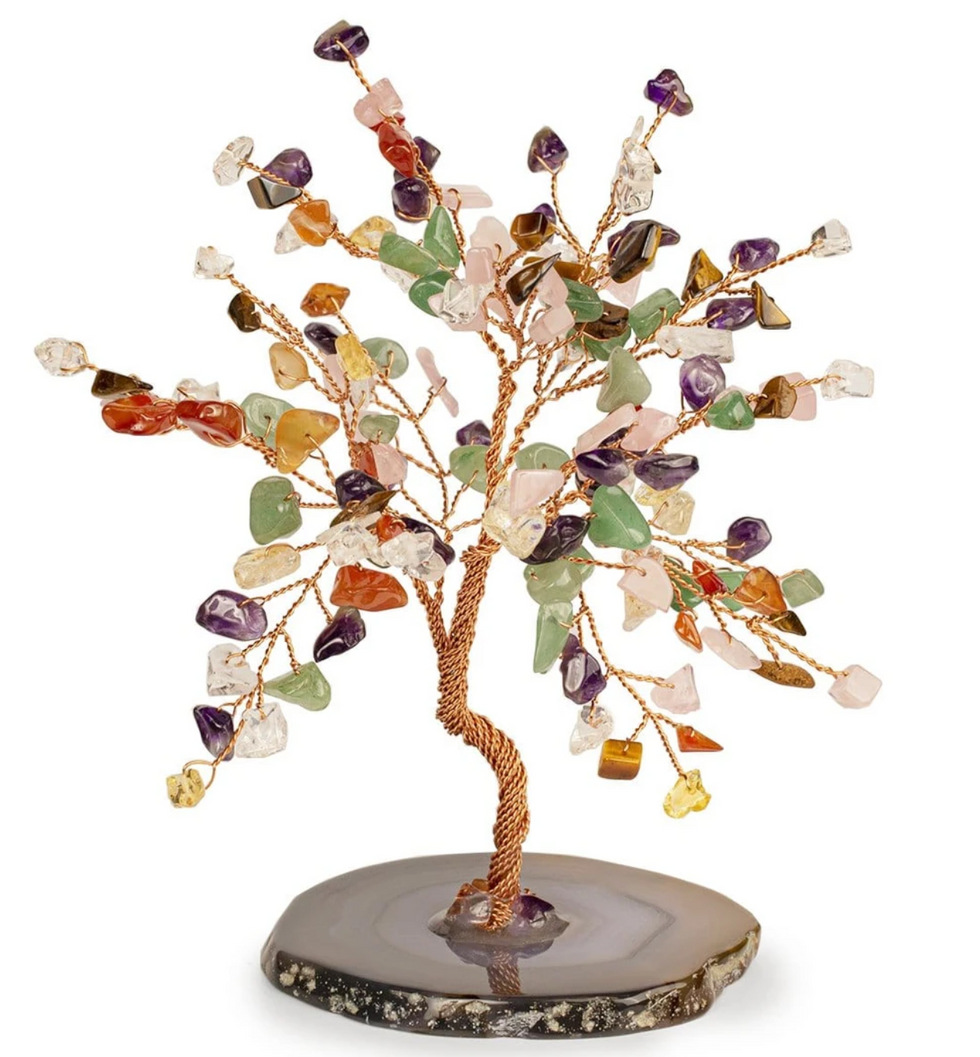 Built on a base of amethyst, these "trees" consist of semiprecious gems attached to wire. They're inspired by Japanese bonsai trees, which are carefully clipped as a discipline and celebration of the concept of "imperfect beauty." The difference is that gemstone trees don't require more maintenance than the occasional dusting. While a ruby or diamond tree is probably beyond your budget, you can find handcrafted pieces with amethyst leaves (February), citrine (November), and quartz (an alternative stone for April). Or give a tree with mixed gems that can impart a variety of good wishes and blessings.
Trinket Dish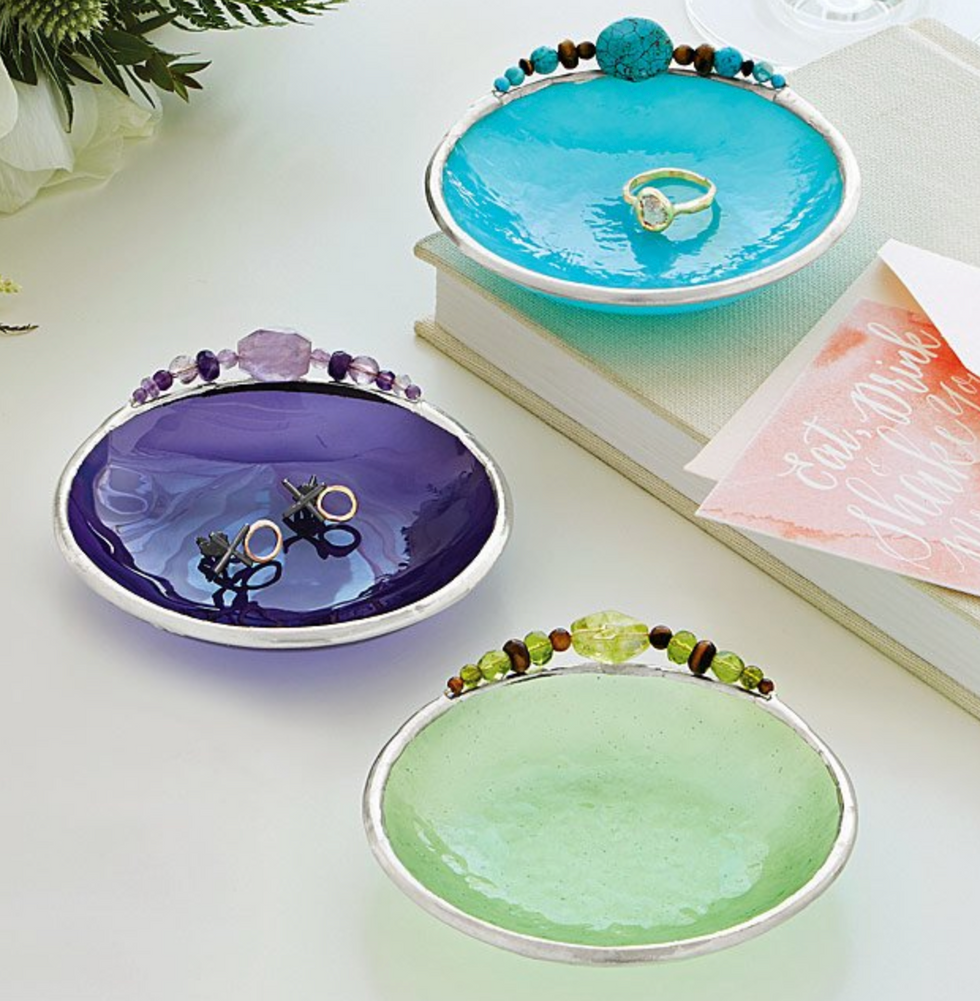 What's something that the recipient can use and enjoy every day? A catch-all dish for keys, watches, or anything small that needs a handy home. Look for artisan-crafted versions in all kinds of materials and designs. It's easy to find a dish made of clay, stoneware, or stained glass. For a more literal take on a birthstone-based gift that goes beyond jewelry, look for something decorated with crystals or beads.
Buy a birthstone trinket dish here!
Hand-Blown Glass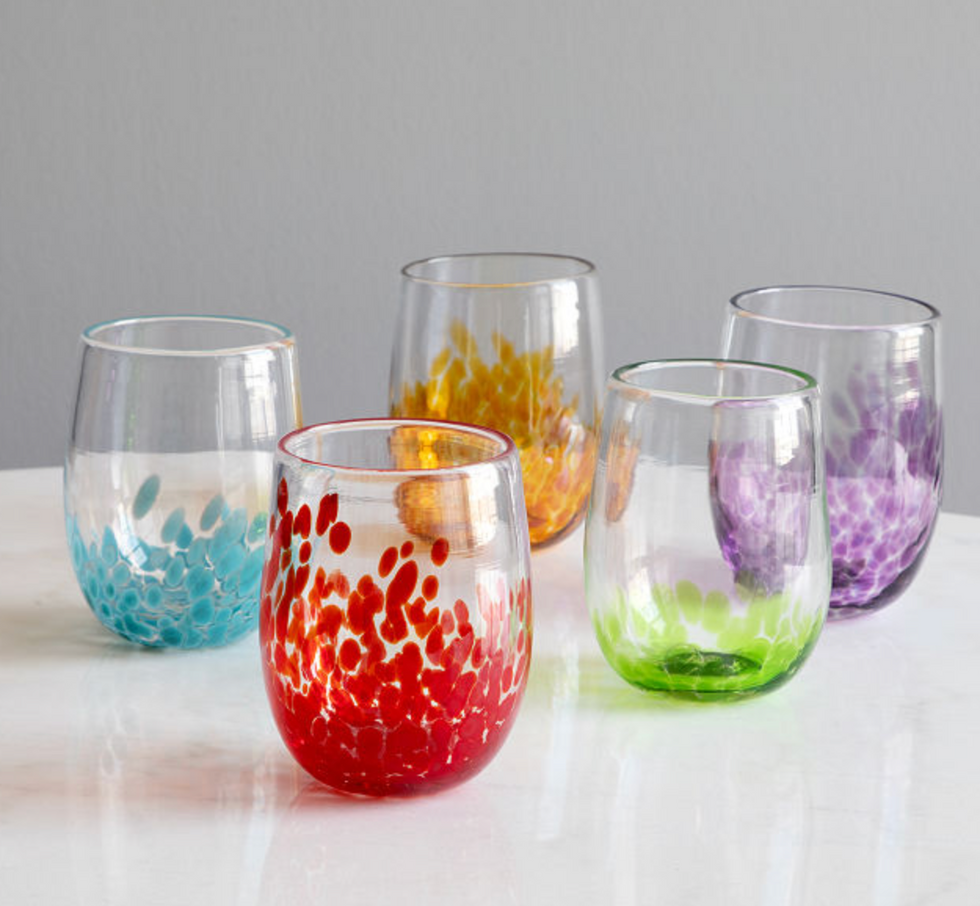 You can find many gorgeous, one-of-a-kind glass gifts that are hand-blown in the same color as birthstones. Look for ornaments to hang in sunlight, spreading good wishes throughout a room. Or toast the birthday person with glassware featuring their birth color, put some homemade treats in a swirled glass bowl, or gift a wine topper decorated with glass.