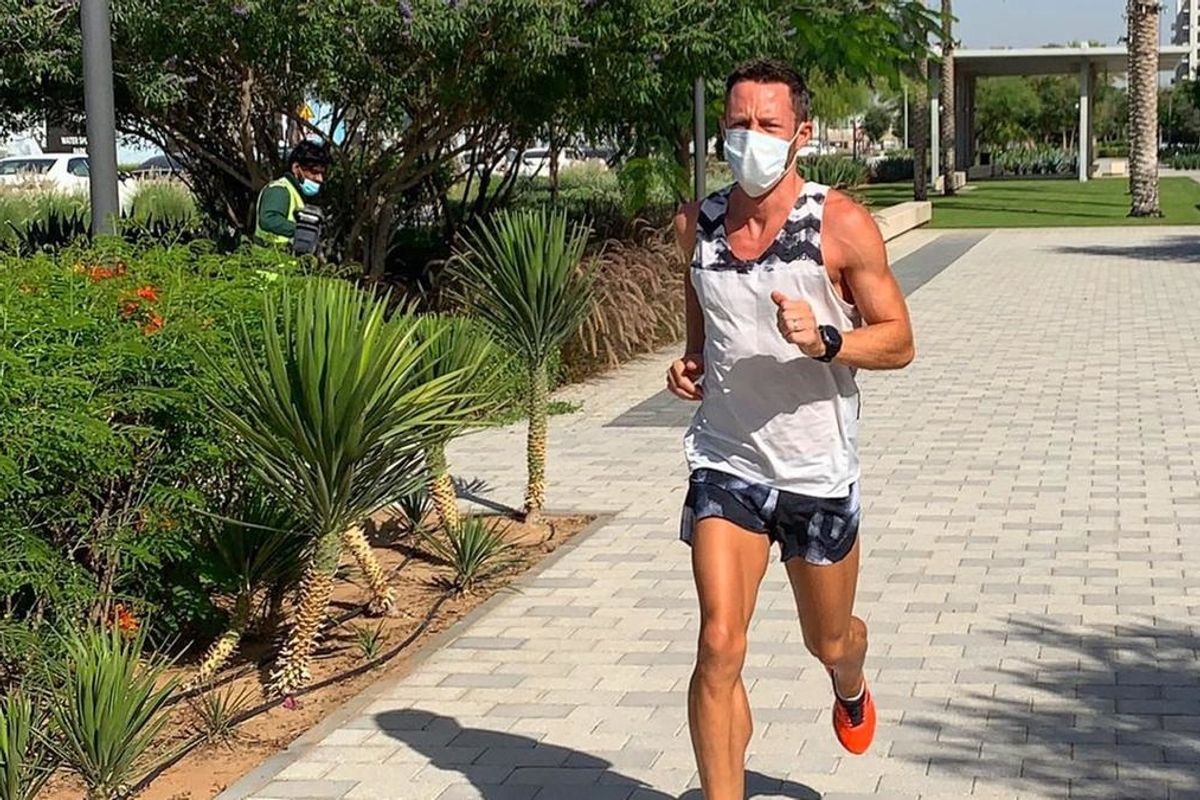 The Best Face Masks for Running
Don't let COVID stop you from getting in your miles
Running remains the ideal sport for the COVID-era.
But the problem is that thousands of people have taken to it since quarantine upended normal life and closed gyms for the foreseeable future. It's a great way to exercise while remaining socially distant. As more people hit the pavement and explore new trails, avoiding human contact may be tricky if you live in a big, populated area. Luckily, fitness companies have been working tirelessly to craft the perfect masks for runners.
They remain in high demand, so the covers below may not necessarily be in stock right now, but as the fall months creep in, running masks are inevitably going to become a more frequent part of the new normal. Don't fret if they're not available. Amesh Adalja M.D., a senior scholar with Johns Hopkins Bloomberg School of Public Health, says there is no evidence indicative of runners spreading the virus.
"Transmission doesn't occur through fleeting contact," Adlja told Runner's World. "That's not significant exposure." But for those who are mandated by the state to wear face masks, or just want to be extra conscientious while they lace up and get outside, here are the best masks to help you do it.