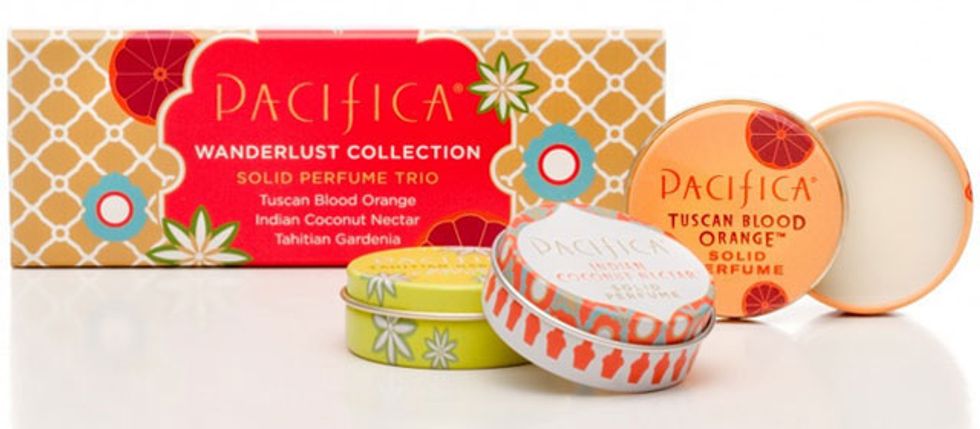 Best vegan and cruelty-free solid perfume – Pacifica
All-natural and wonderfully aromatic
Before you spritz yourself into oblivion with heavy colognes and eau de toilettes, why not lose the liquid and make a solid choice with solid perfume? If you've never used or even heard of solid perfume, the concept is space-saving, long-lasting, and no muss-no fuss.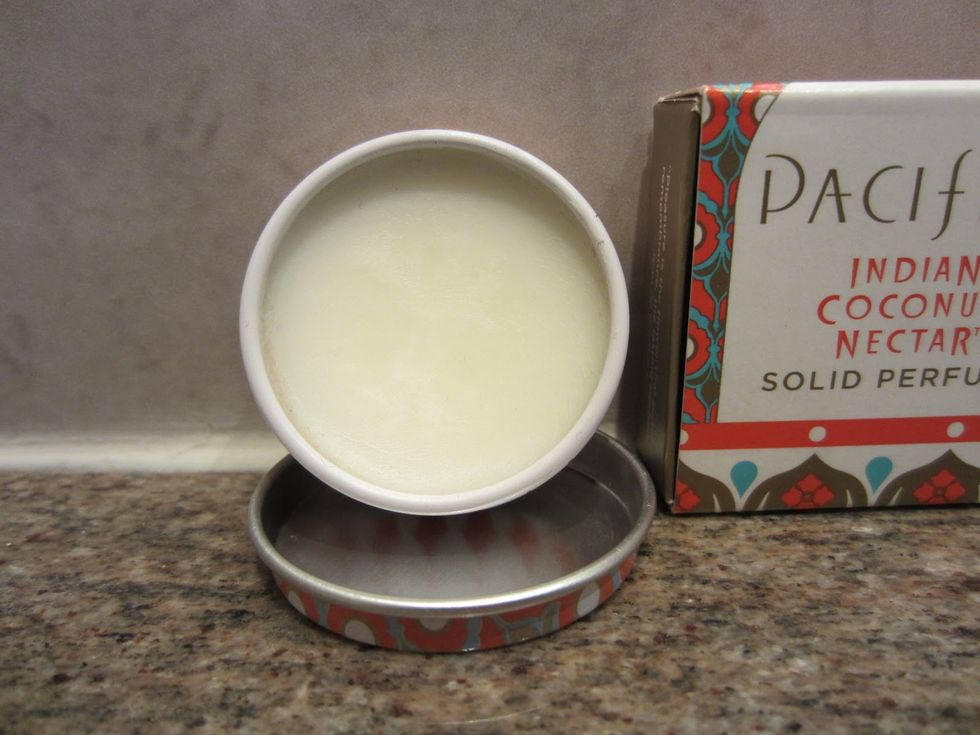 Via liveitloveitgreenit.blogspot.com
As per Huffington Post, "Concrete formulas are mixtures of oils, waxes and other ingredients that are poured into containers such as tins to eventually harden. Users can then rub it on pressure points."
With the solid perfume's texture, you'll be sure you won't overdo it with the scent, and the container will last a long time. And if you've ever accidentally knocked over a bottle of expensive perfume all over your dresser, the compact solid formula will keep even the clumsiest of chicks feeling cool and collected.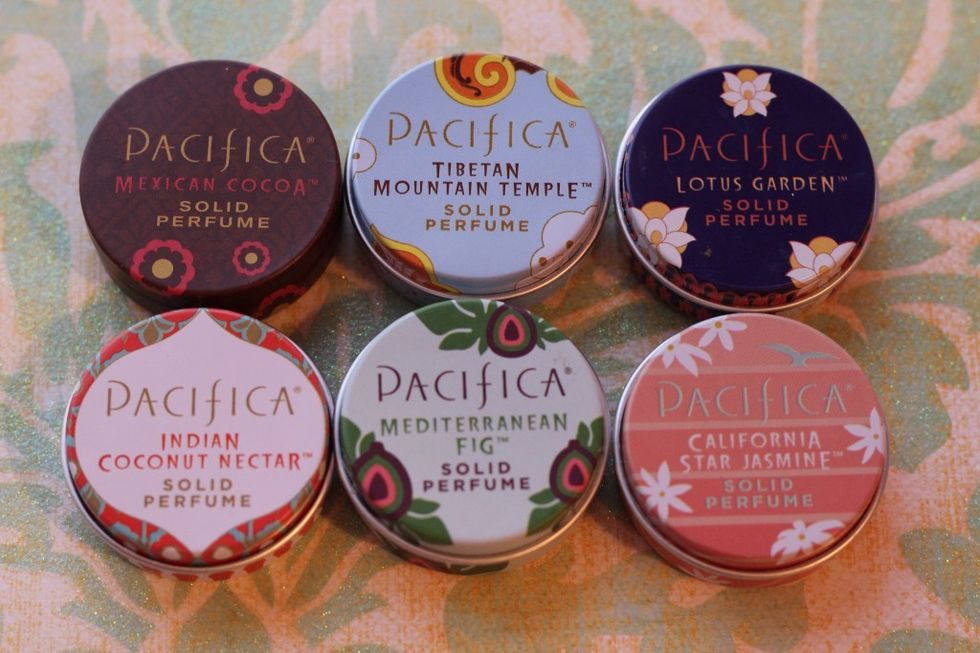 Via thedressychick.com
My favorite solid perfume brand? Pacifica. Their line is 100% vegan, gluten-free, and cruelty-free, all-natural, and "always free of petrochemicals, sulfates, mineral oil, SLS, parabens, phthalates, peanut oil and propylene glycol." The base of each scent is made with a coconut- and soy-based wax. Using natural and essential oils from all over the Earth, the blends smell magnificent and that's exactly how you'll feel once you dab some on.
At just $9.00 a pop, Pacifica has created a luxurious line of solid perfumes which come in decorative tins small enough for an on-the-go handbag essential. Scents including Mediterranean Fig, Hawaiian Ruby Guava, Indian Coconut Nectar, and Tuscan Blood Orange, offer just a taste (or a whiff, better yet) of the exotic and creative blends the geniuses at Pacifica have come up with. Subtle, yet intoxicating, each fragrance is unique and fresh.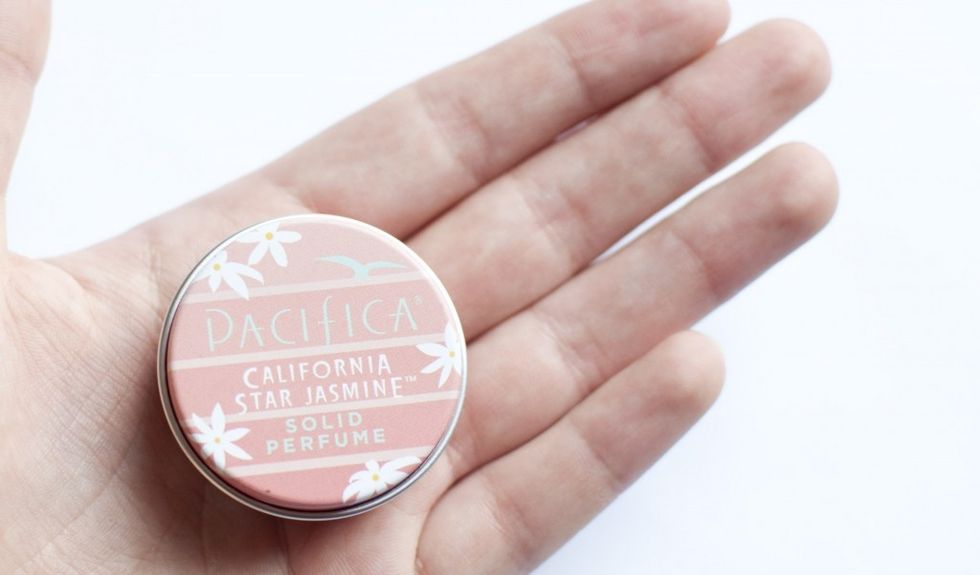 Via zolea.be
If you're not ready to make the move to solid perfume, or you want the option for something more conventional, Pacifica sells spray and roll-on perfumes as well. Plus, a full line of natural makeup, skin, body, and hair care, candles, as well as gift sets can be found on the easy-to-navigate company website as well.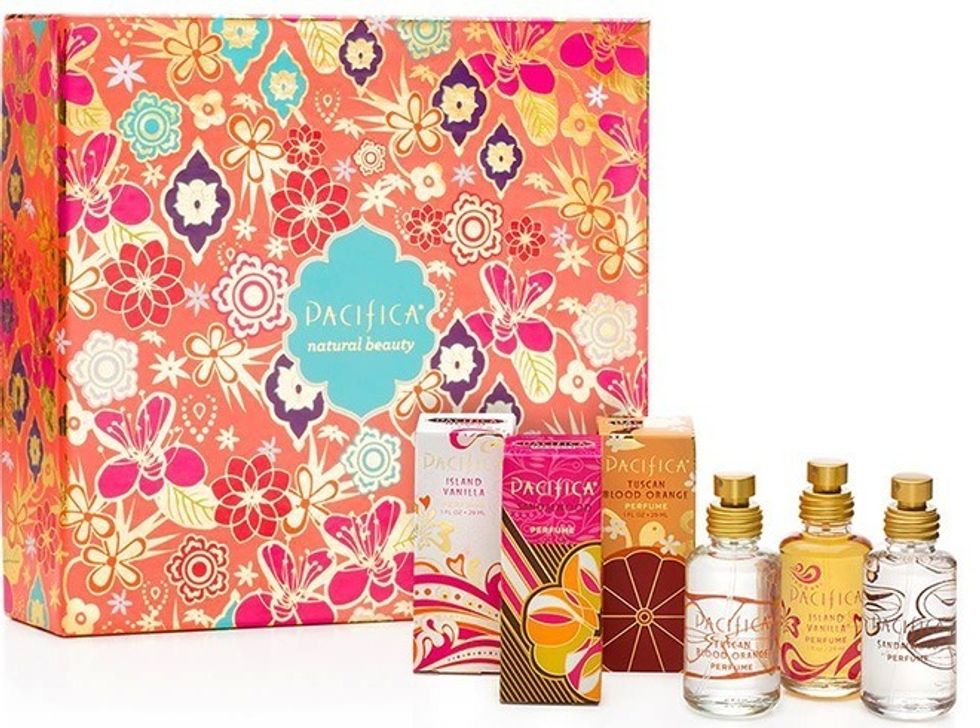 Via beautyboxmagazine.com
Solid perfume gives the user full control of where it's applied and how much or how little is used. Dab a little on the insides of your wrists, behind your knees, on the sides of your neck, and even on the insides of your elbow joints. That hint of aroma will make everyone around you wish they could smell as inviting as you do. And they can… all they need is Pacifica!
High-quality, low-cost solid perfume is something you ought to sniff out. With Pacifica's solid perfume, naturally-scented goodness is in the air.