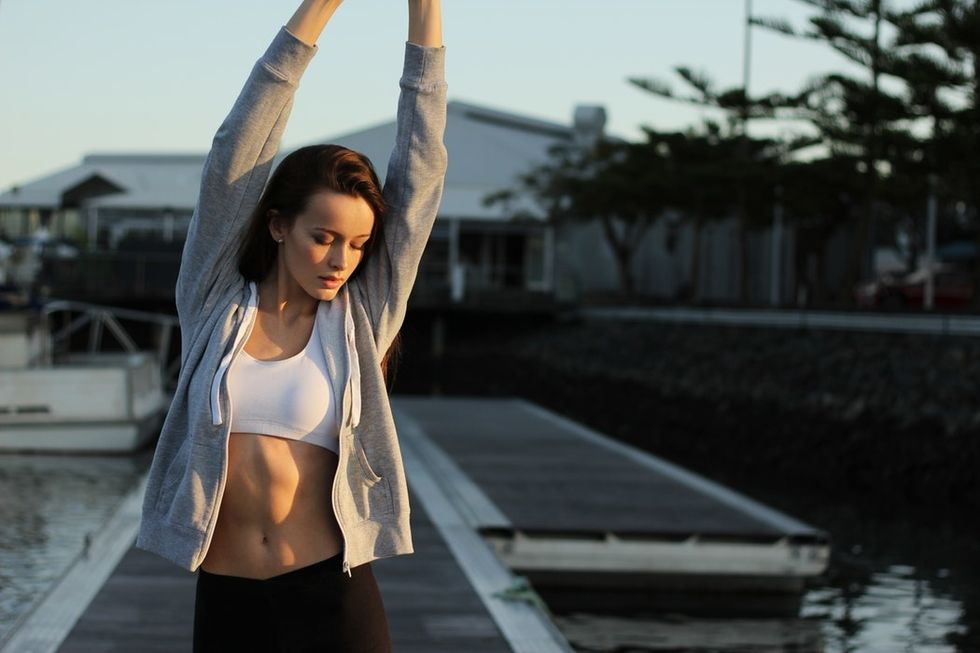 The top supportive sports bras that are cute and stylish
No discomfort or distraction during workouts
For most women, exercising in a regular bra just won't do. Too much bounce and jiggling can be a hindrance from getting in a solid workout. That is why sports bras are a savior when ladies want to be active without discomfort or distraction.
These five sports bras are all stylish and supportive, tested and given two thumbs up. No matter your taste, size, or budget, there is a sports bra out there with your name on it. Functional and fabulous, you will feel as good as you look. Get ready to sweat in style with flexibility and flair. Who knew sporty could be so sexy?
Shefit Ultimate Sports Bra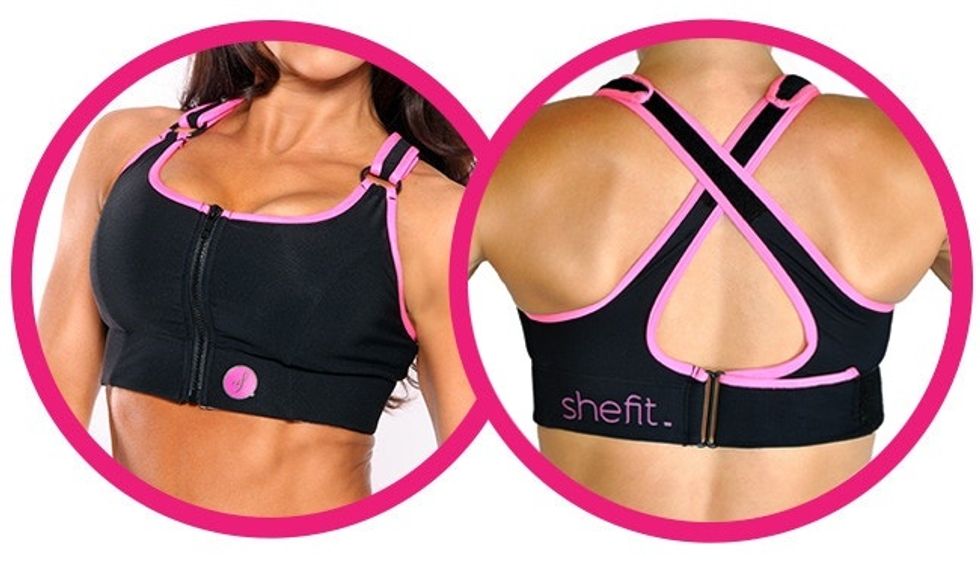 Via kickstarter.com
As seen on television's popular show Shark Tank, Shefit Ultimate Sports Bra is a unique sports bra which pairs fashion and function, using a front zipper and cinch mechanism for closure to lift breasts and keep things firmly in place. The wide straps provide stability, the bra cups are supportive and flattering with removable padding, and the 2" bust band stabilizes securely. The high-tech material wicks away sweat and the mesh design reduces bounce, making activities all the more doable. Shefit Ultimate Sports Bra comes in 10 sizes and 5 cool color options, perfect for nearly any active woman.
Cost: $64.00
Lululemon Free To Be Serene Bra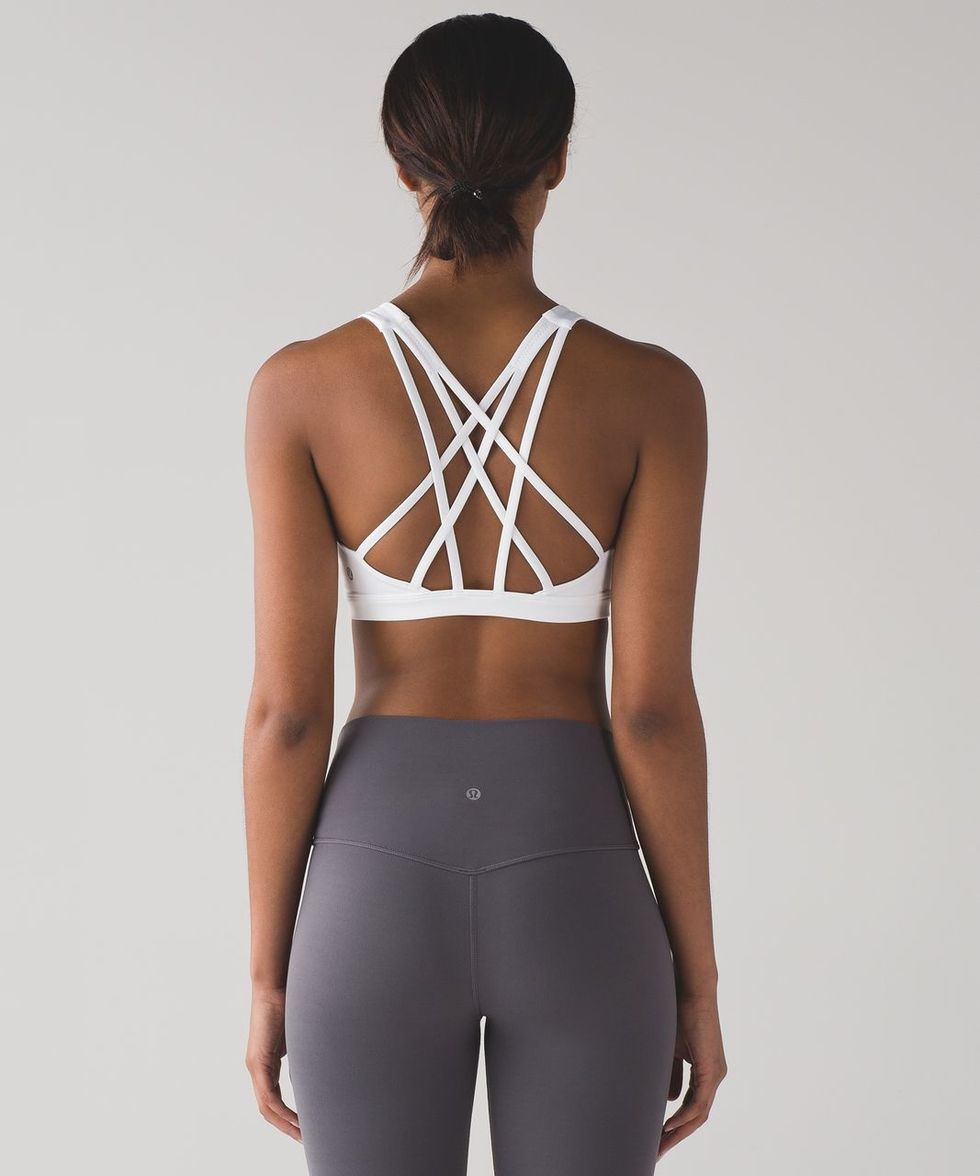 Via lulufanatics.com
For modern style and reliable support, with a super-cool strappy back, Lululemon's Free To Be Serene Bra is the right choice. The smooth and soft material and lots of flexibility allow for free movement and comfortable coverage, best suited for low-impact activities like yoga. Lycra provides for plenty of stretch and the pockets for removable cups allow for extra shape. Lululemon Free To Be Serene Bra is available in sizes 2-12 in 13 stylish patterns and vibrant colors.
Cost: $52.00
Incredible by Victoria Sport Bra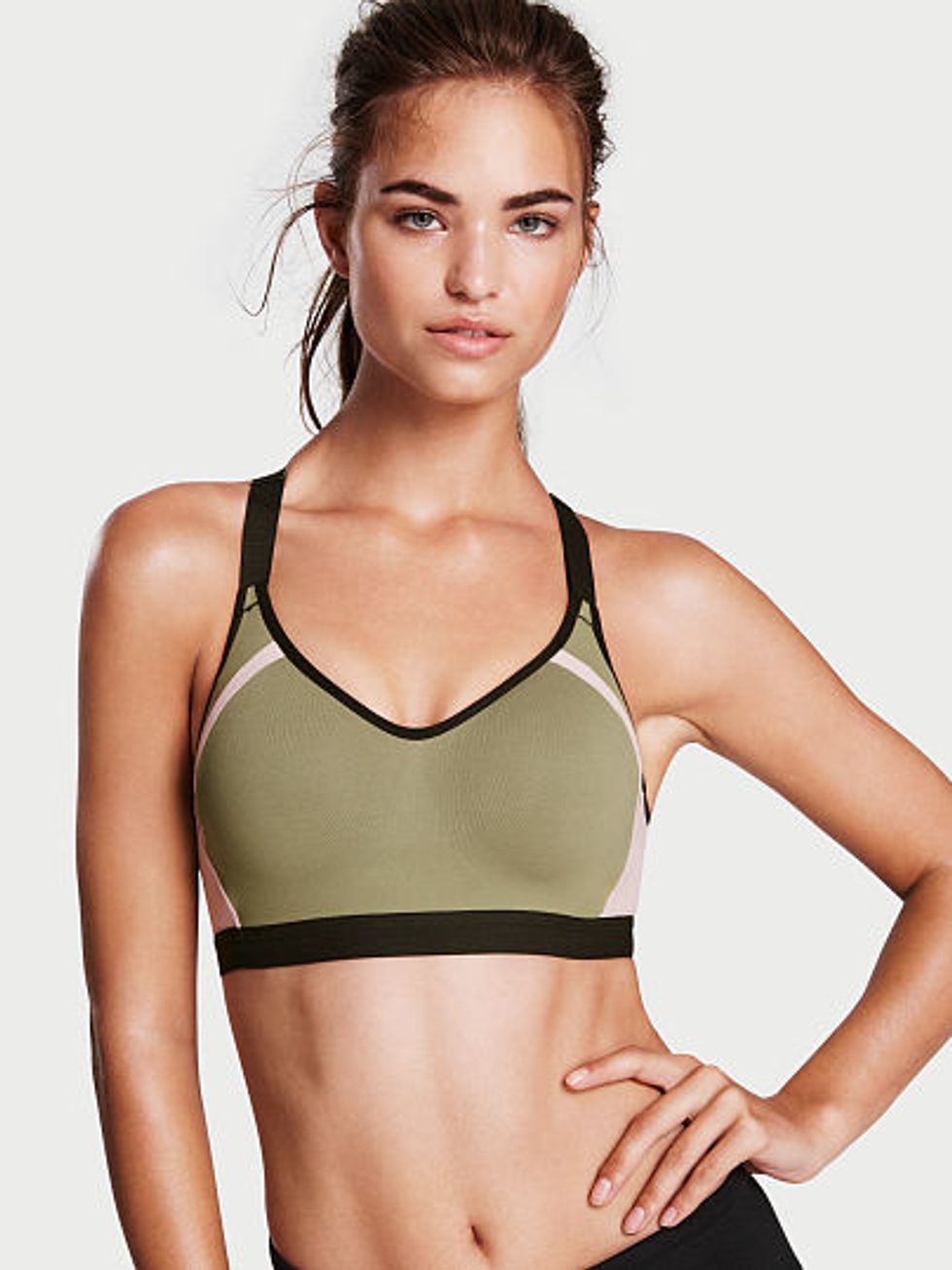 Via victoriassecret.com
Victoria's Secret is best known for their sexy lingerie, but their line of sportswear is just as chic. Incredible by Victoria Sport Bra provides for maximum support with breathable fabric and flexible underwires. The straps are easily adjustable, and the wicking liner keeps you dry during strenuous workouts. The back closure is cushioned for super-comfort during even the most intense training. Choose your bra cup size and circumference as well as one of 9 pretty colors and patterns.
Cost: $24.99 at clearance price
Glamorise Sport The Ultimate Full Figure Sport Bra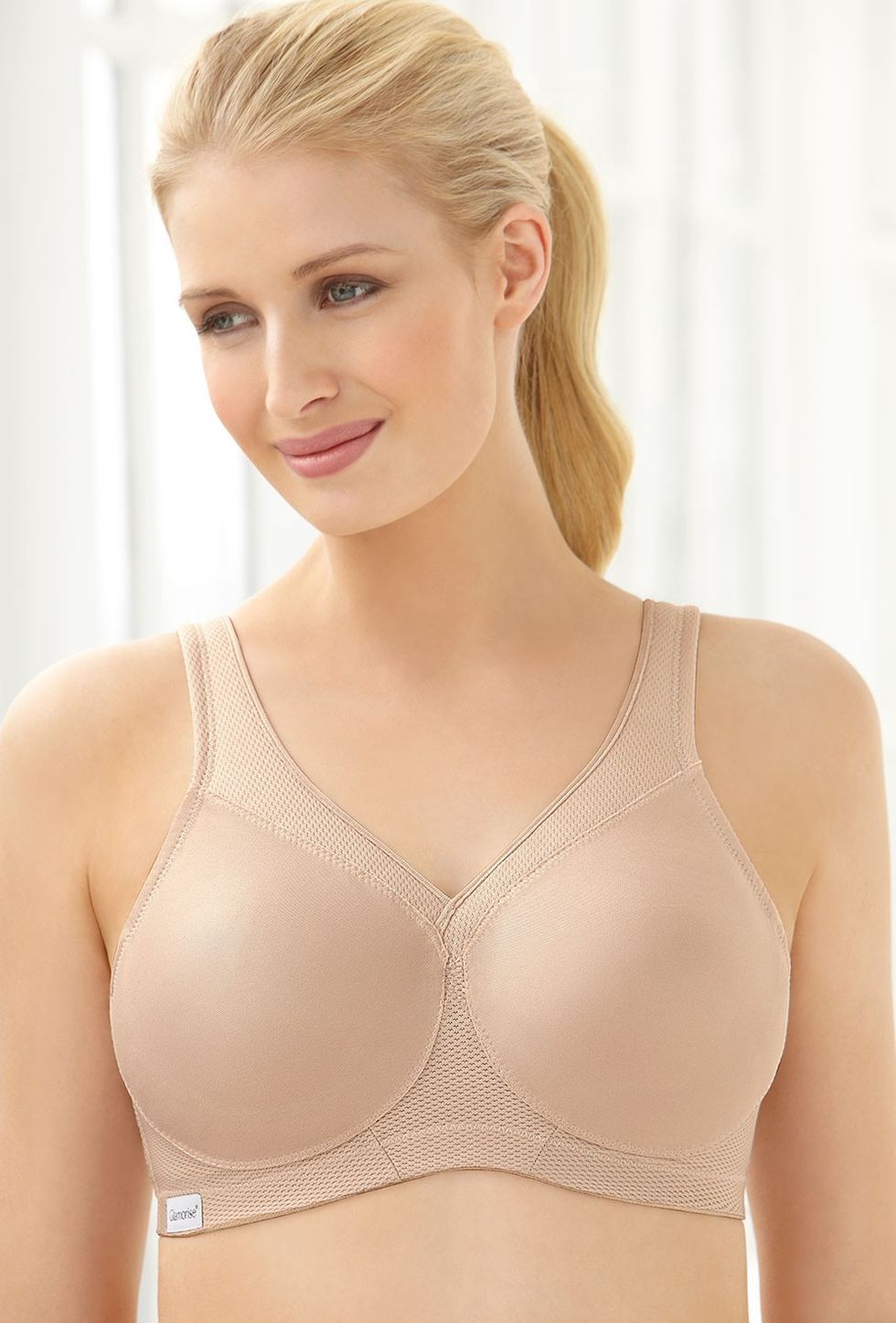 Via glamorise.com
The Ultimate Full Figure Sport Bra by Glamorise Sport gives natural medium support for women with a curvy or fuller figure. The seamless bra design looks great under clothing, giving a smooth and sleek silhouette. There is no underwire, yet the fabric provides much-needed support during physical activity. Stay cool and dry thanks to moisture-wicking technology that is breathable and bounce-free. Select your band and cup size, starting at B. Glamorise Sport The Ultimate Full Figure Sport Bra comes in black, café, light pink, and white.
Cost: Starts at $46.99
Forever 21 High Impact Camo Sports Bra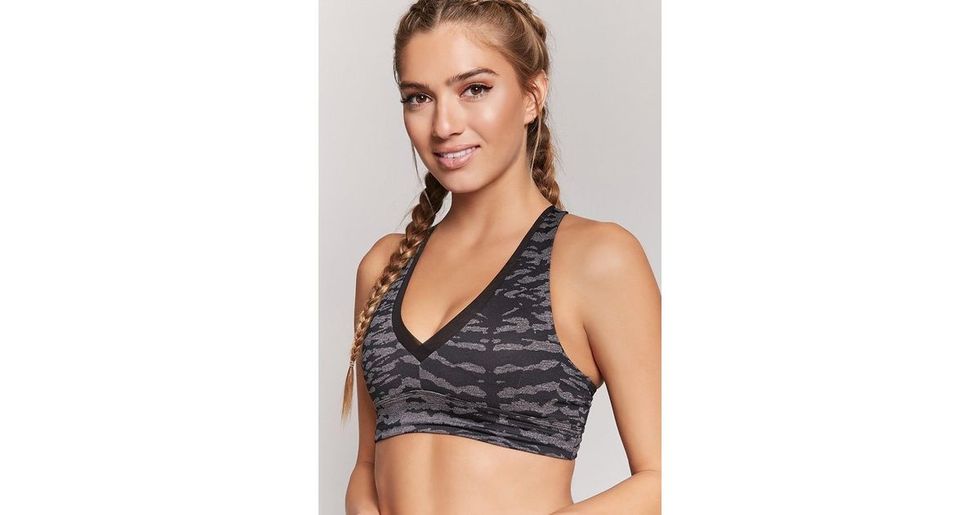 Via lyst.com
Look no further than Forever 21 for a super-cute sports bra that is chic and contouring. The Camo Sports Bra features a deep-V neckline, removable cups, and adjustable, comfortable straps. The grey and black camo print is eye-catching and on-trend, and 20% Spandex provides just enough give for action-packed exercise and unrestricted movement. Forever 21's High Impact Camo Sports Bra comes in 4 sizes – XS – L.
Cost: $10.00
When it is time to exercise, who has time for bothersome breasts? With the right sports bra, you can focus on your workout, not your worries.