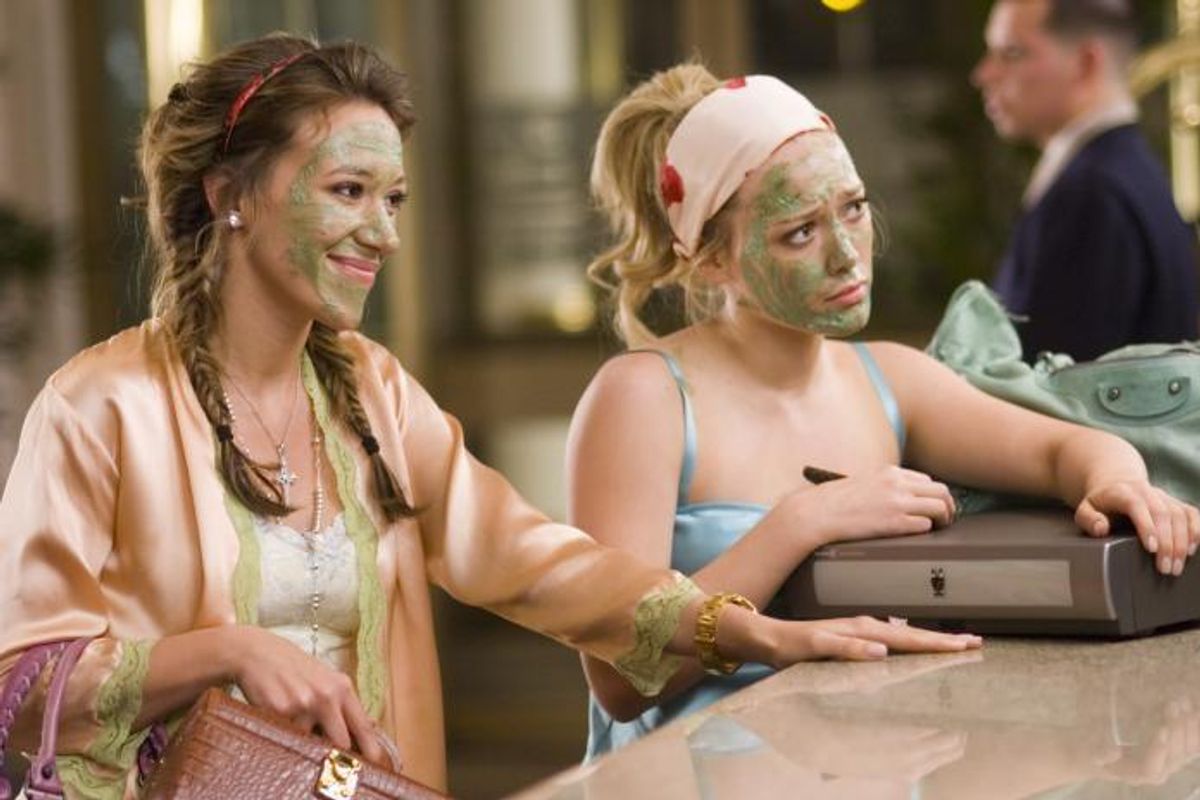 Pandemic Beauty Routines to Keep Forever
Forget slugging and oil training. Turns out less is more.
The first month of the year is all about setting routines that we aspire to carry out over the course of the year. However, the biggest pitfall people fall into is being overly ambitious. You can't expect to completely overhaul your life simply because the calendar says it's a new year. For best results, start slow and make small changes that eventually add up to big lifestyle shifts.
---
This can be difficult to hold in mind when we're constantly inundated by seemingly perfect people with seemingly perfect routines all over the internet. The rise of trends like "That Girl" on TikTok are not going away soon. What's more, they only got more prevalent during the new year season.
But at the end of the day, highly curated morning routines or complex beauty rituals don't really work for most humans. We all know the feeling of lying in bed, thinking about facing those huge looming tasks we keep putting off, then falling right back to sleep again. Feeling pressured to complete a long list of tasks the second you wake up can lead to paralysis — far less productive than a shorter to-do list.
This is why many don't stick to their New Year's resolutions. Often, it takes trying and retiring, stopping and restarting, and strategic planning. Don't be discouraged just because you skipped a few workouts or are already behind on your lofty reading goals. It's better to adjust than to completely give up.
One lesson I learned during the pandemic is the importance of being flexible and forgiving of myself is. When so many of my best-laid plans were laid to waste, I was distraught — at first. I've always been a planner, filling up every hour of my day with actions and always looking into the future. The pandemic rendered this habit detrimental. Planning events that eventually got derailed made my life harder. So instead, I learned to be more compromising.
Rather than forcing rigid structures on myself this new year, I've found comfort in embracing simplicity. This started with reflection: what did I want to bring into the new year? What did I want to leave behind? Instead of "stuff," I'm going to bring the unburdened simplicity I learned to love during the pandemic into 2022. I want a life that balances the best part of pre-pandemic times with the slowness I've adapted to during the pandemic.
A major change will be my beauty routine. Before 2020, I'd spend hours getting ready each time I left the house. No matter the scale of the event — either heading to work or a social function — I put considerable work into my appearance.
At first, I got all dressed up for Zoom calls. But, a few months into the pandemic, we all seemed to have lost the desire to be at our best. So collective standards shifted. Even with the return of social engagements, I had less desire to dress to impress. Everyone had seen me at my worst and the world didn't end — there are much bigger things to worry about.
While social engagements returned, my overly intensive beauty routines did not. I'd still pamper myself at home and take time for special occasions. But the everyday compulsion to look my best had vanished. What's more, my new minimalist lifestyle surprisingly improved my overall wellness.
With extra minutes in my mornings, I focused on eating a nutritious breakfast and making myself a hot cup of tea or matcha. I also used my extra me-time to indulge in real self-care, rather than self-indulgent, appearance-based rituals. Lack of makeup did wonders for my skin. And a pared-down hair routine — that excluded excessive heat and styling — helped my hair grow thick and healthy.
Many people experienced a similar phenomenon: less really is more.
In a recent Washington Post article, Ivy Lee — a Los Angeles-based dermatologist — attributes this collective realization to the power of the pause. "When the pandemic hit and we had forced shutdowns of hair salons, nail salons and MedSpas that used to be sort of routine for a lot of men and women, it caused us all to reflect on these aspects of our lives, these habits . . . and think, is this really necessary?" Lee says. "What am I doing this for? Am I doing this for the perception of beauty? Am I doing this for self-care and relaxation?"
Skincare grew simpler and more effective. According to Anthony Rossi — a dermatologist and assistant attending physician at Memorial Sloan Kettering Cancer Center and New York Presbyterian Hospital — said "people who haven't broken out with acne for a while are now paying more attention." Rossi notes that many people are reaping the benefits by choosing "cleaner, easier beauty regimens."
Having experienced this magical phenomenon, I'm retaining these brilliant pandemic beauty habits, albeit with a couple of upgraded buys. Here are some of my secrets . . .