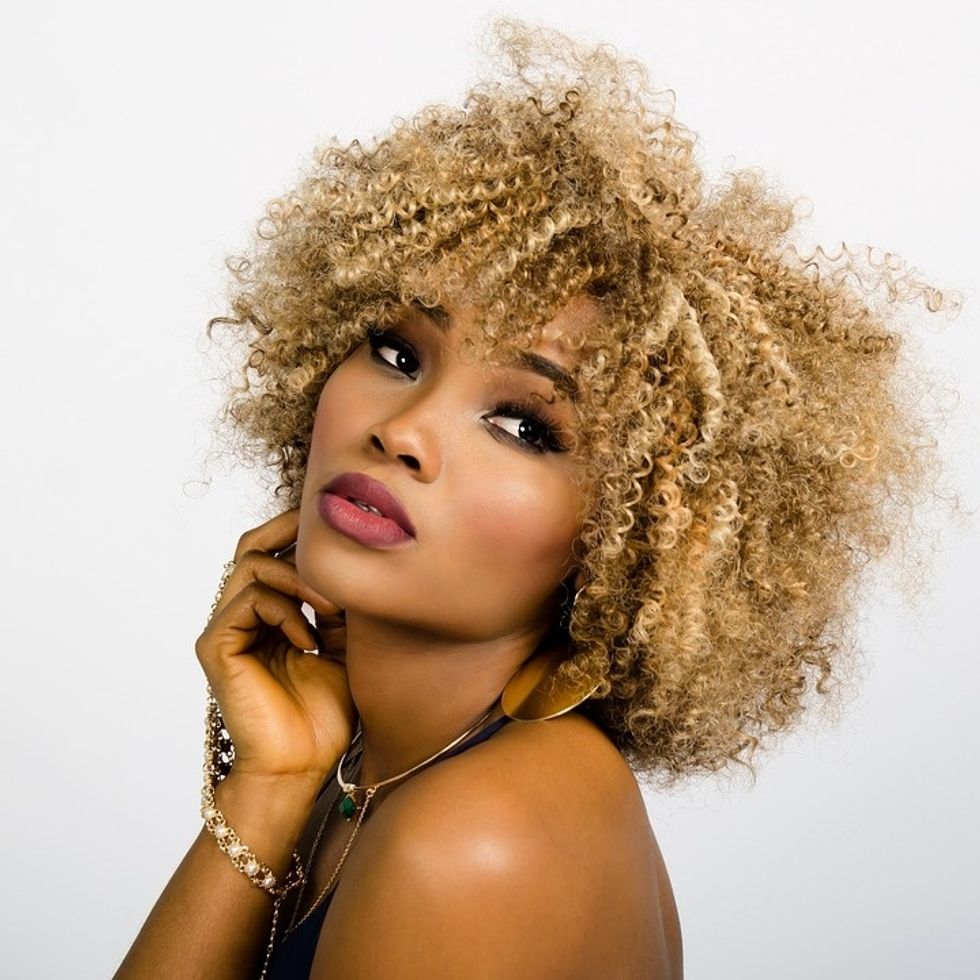 The Best Products for the Best Curls of Your Life
Learn to rock your waves no matter what hair type you have
I've always wanted silky smooth, perfectly straight hair cascading down my back. Hair so shiny it would blind people on a sunny day. A bit of rain? No problem here!
Sadly, that was not part of my genetic lottery. With a wavy haired father and and a mom with crazy, wiry curls, naturally stick straight was never in the cards. Being born with curls makes achieving that look a bit challenging. And by challenging, I mean requiring an armada of products and time spent perfecting it. Time which, quite frankly, could be better spent doing pretty much anything else. Believe me - I speak from experience.
The nice thing about curly hair is that it's never "boring." My straight-haired friends are forever bemoaning their lack of texture and bounce. That's why embracing your natural waves is the best way to go. Everyone knows straight-haired girls pay a fortune for the luscious waves we've got naturally, so it's time to rock what Mother Nature gave you.
I'll let you in on a little secret: that "natural" texture and bounce took years of testing different products and haircuts to perfect. Here are some of the best I've seen:
For medium weight curls that can blown straight, but frizz easily in the slightest humidity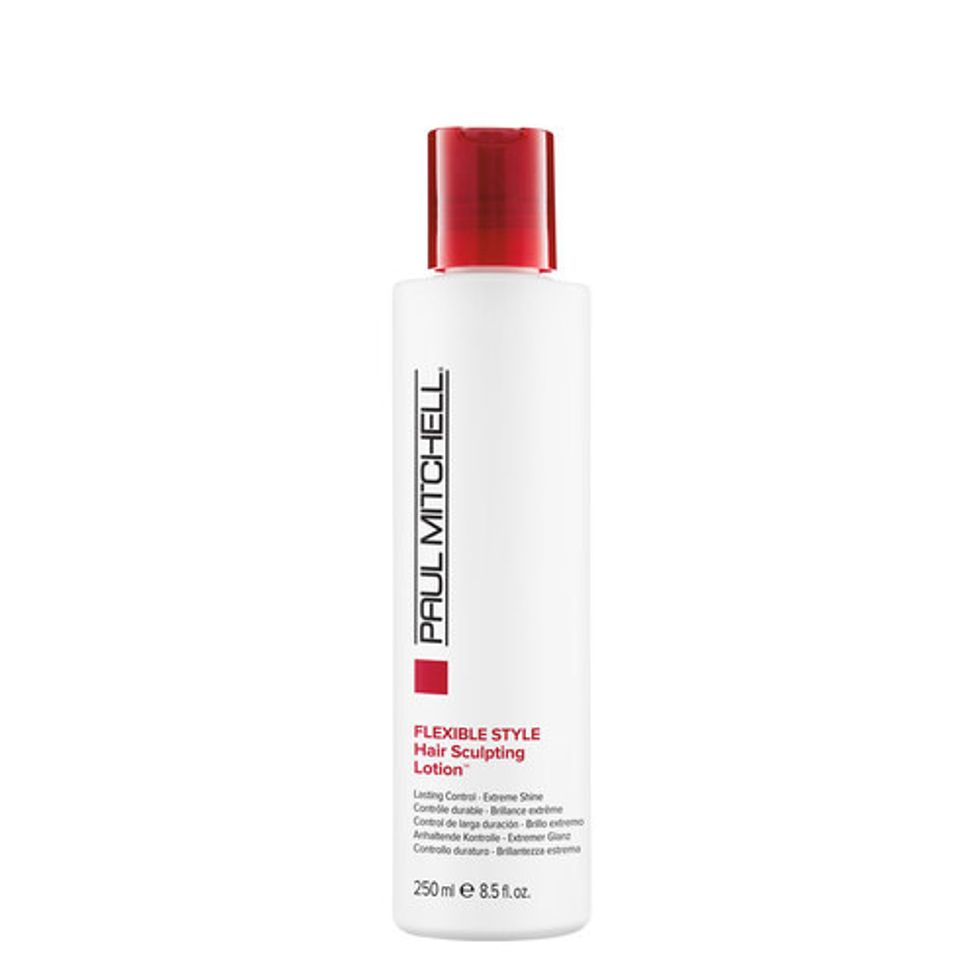 The lotion of the gods
Paul Mitchell Sculpting Lotion - My personal favorite, this reasonably priced elixir doesn't weigh down your hair, but fights frizz better than anything I've used. It's great for air drying, and actually holds curls all day, even when a mid-afternoon thunderstorm rolls in and you're forced to venture outside. Give your hair a little spritz of water and a good scrunch in the afternoon to reactivate the lotion's magic. The key to a perfect hair day here is testing how much product you need. Go lightly at first and see it goes, then continue testing your hair's limits. Every woman's hair is different!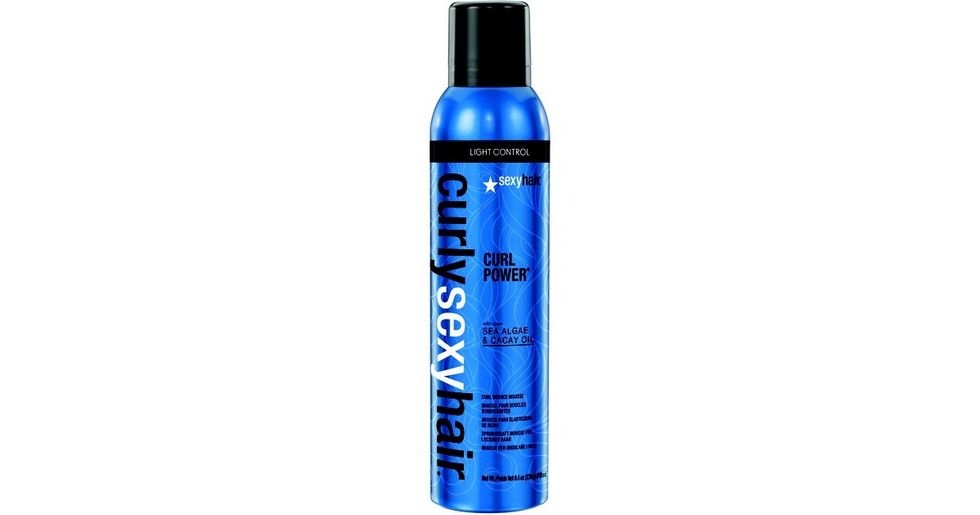 Turns out the '80's hair stylists knew what they were doing..kind of
Sexy Hair Curl Power Curl Bounce Mousse - Remember mousse? Its heyday in the 1980's evokes images of Jane Fonda and audacious perms (the taller the better!) but when applied responsibly mousse is actually a pretty handy product. The whole point of mousse is to shape and hold hair without adding weight. Enter Sexy Hair's new curl creator: it provides bounce and light control, with a little humidity protection thrown in for good measure. Its devotees love how it makes your curls "pop" without sacrificing softness. (We've all felt that unpleasant crunch of a hair product gone wrong). Neon makeup and skinny jeans are back in style - let's see what else the "hair" decade got right!
For superfine locks that get weighed down easily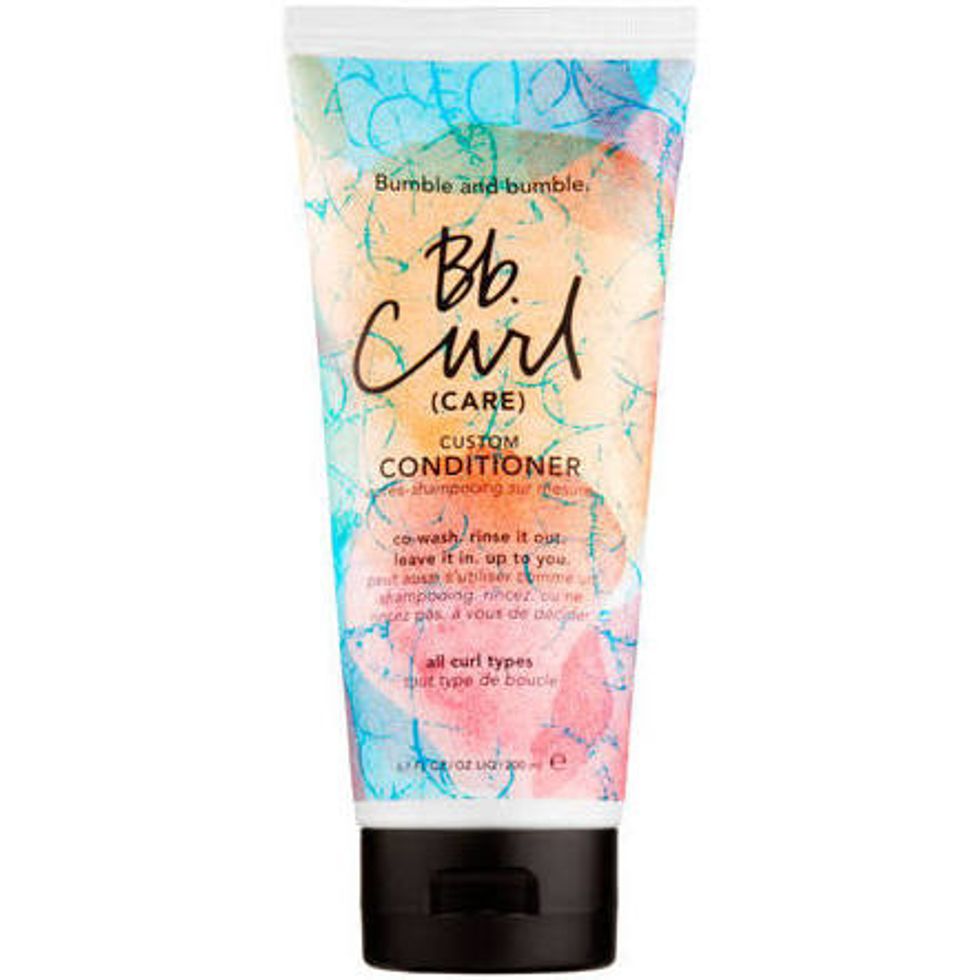 Three ways, baby
BB Curl Care Conditioner - This fancy lady is actually three products in one: a traditional conditioner you can rinse off, a co-wash (or "shampoo for lazy/efficient people" as I like to call it), and a leave-in conditioner. Hats off to the crew at Bumble and Bumble because they've outdone themselves with this product. It includes Brazilian oils and capuacu butter to smooth the cuticle, and BB's own proprietary "Hydrascuplt Blend" cross-linking polymer. While it's made for all hair types, it's best for fine hair because it won't weigh it down hair, regardless of how you choose to employ it. If you've got thicker curls you'll probably need some additional product to tame your flyaways.
For days when you're digging beachy waves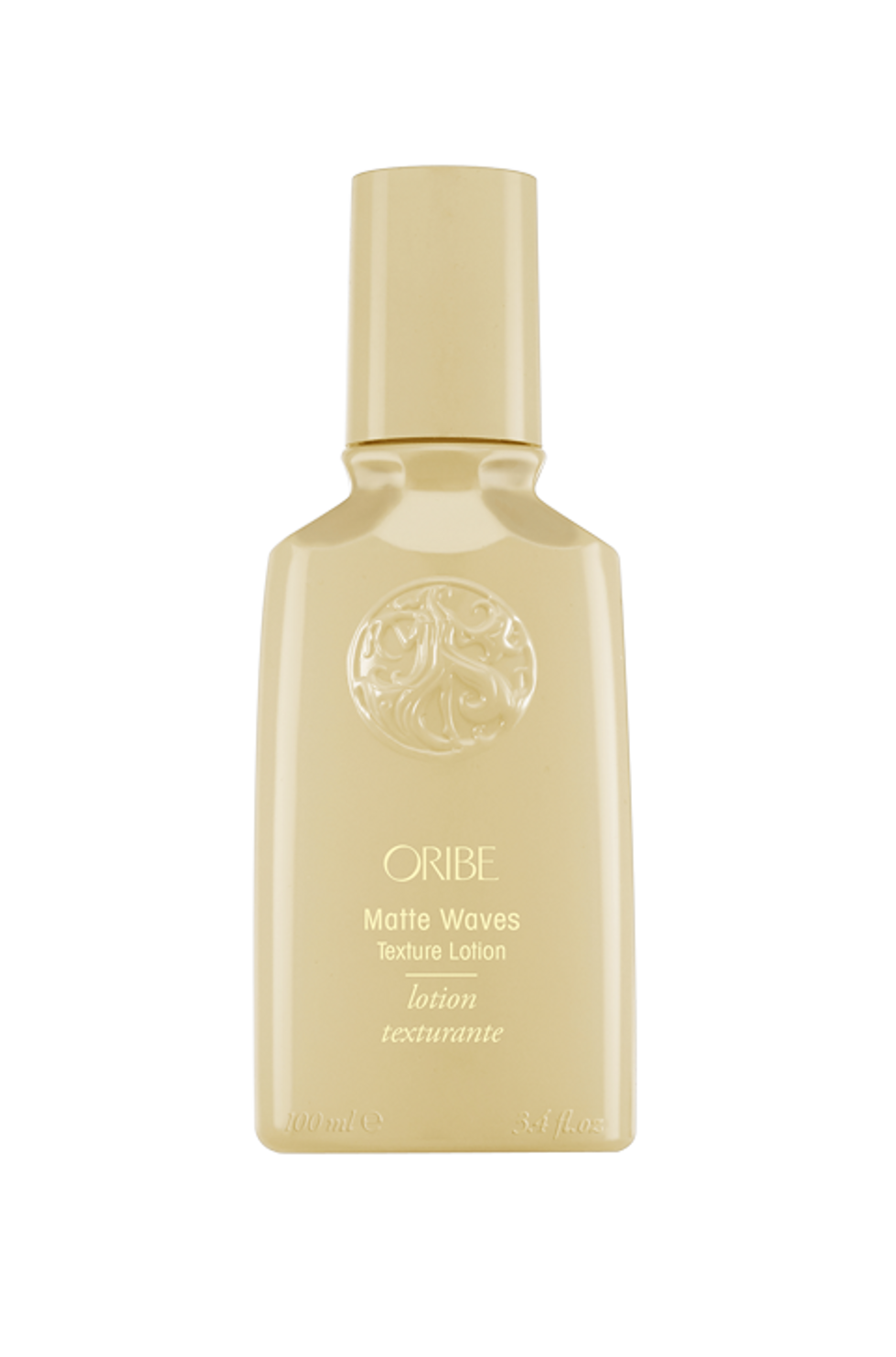 Can you hear the ocean?
Oribe Matte Waves Texture Lotion - Craving texture and a relaxed vibe that brings to mind lazy beach days? Look no further than Oribe's vegan, cruelty free lotion. The problem with many "beachy" products is that they dry out your hair something fierce. Yes, you love how your hair looks after a splash in the ocean but have you ever tried to brush it? Yeesh. Oribe's lotion won't dry your hair out, yet it adds enough "grip" so your hair won't fall out of its messy chignon or casual braid. Trust me, this product is the only thing you'll need to style your hair on your next vacation.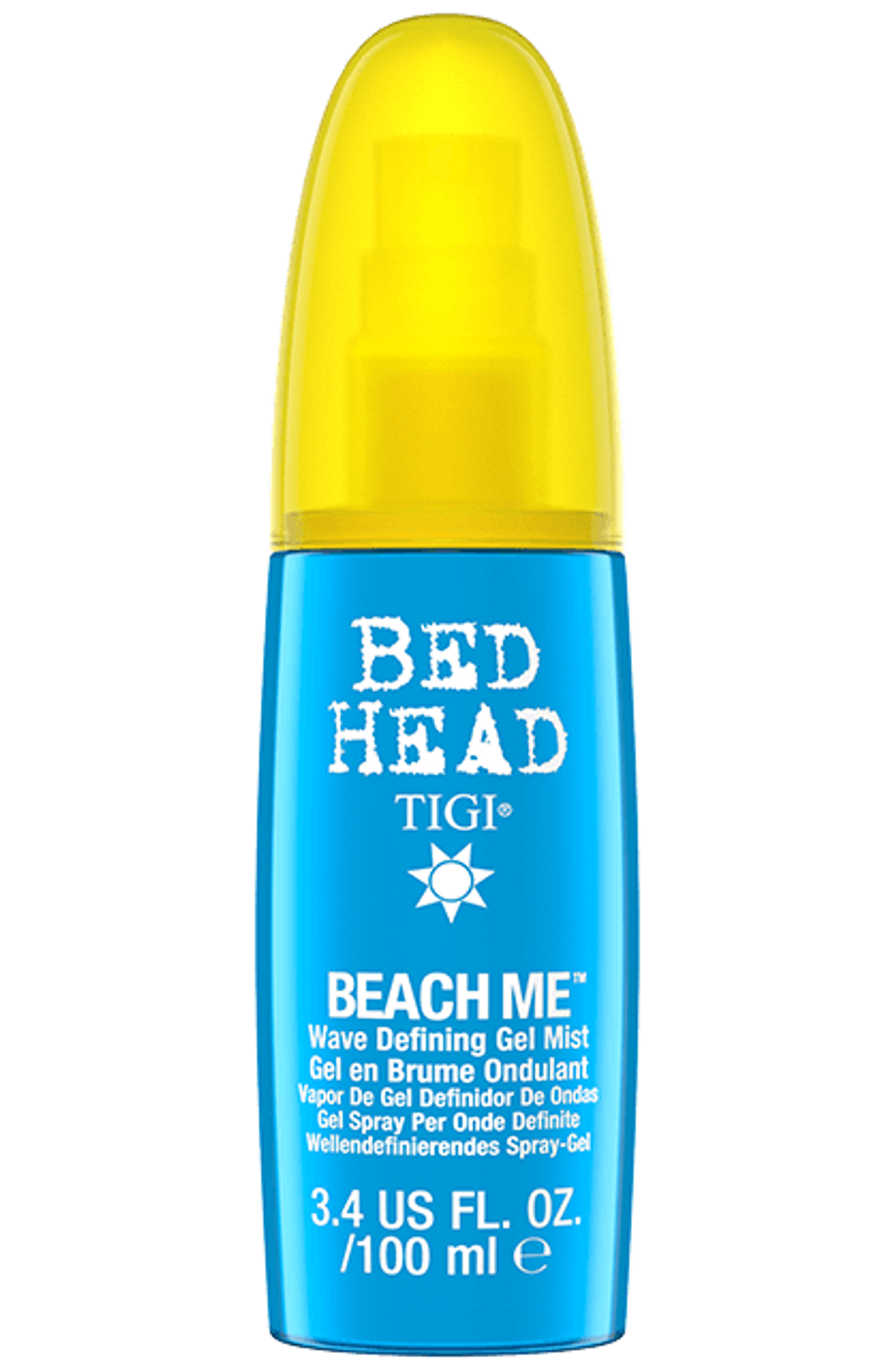 Oh, you'll be beachin' all right
Bedhead Tigi Beach Me Wave Defining Gel Mist - A must have for summer days when you'd rather lick a subway pole than blow dry your hair. It's ridiculously easy to apply (perfect for those mornings when styling your hair seems beyond your capabilities at the moment) - just spritz, scrunch, and go. A few hours later give your locks a bit of a tousle and voilà: perfect, undone (yet defined) waves. Must be all that marine algae extract they pack in there.
For dry, kinky curls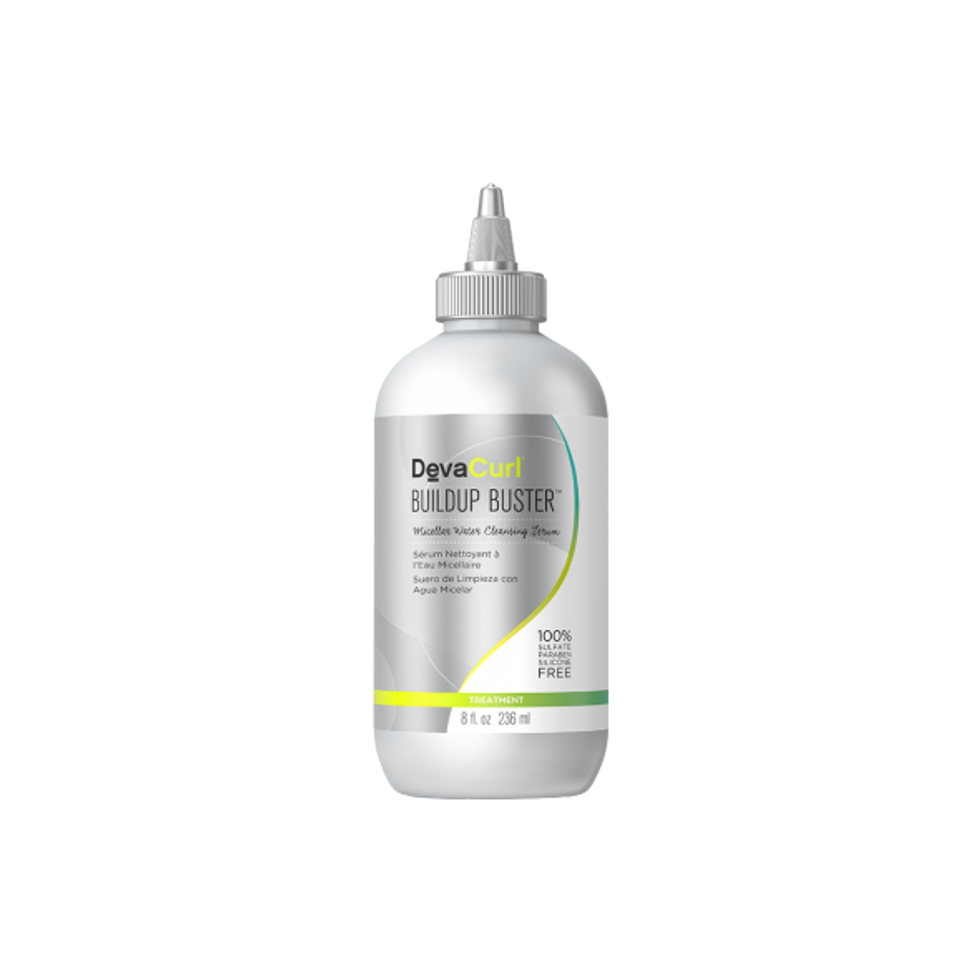 The groundbreaking micellar water solution
DevaCurl Buildup Buster Micellar Water Cleansing Serum - If you're dealing with super tight, wiry curls, DevaCurl's Micellar Water is your hair's new best friend. Much like micellar water facial cleanses, this gentle serum removes buildup and oil from your hair without scrubbing it clean of its much needed oils. For ladies blessed with more robust follicles it's the perfect once a week deep cleanse for your hair. Always at the forefront of curly hair technology, DevaCurl's foray into the micellar product market is a sure home run.
For thick, luscious curls that simply cannot be contained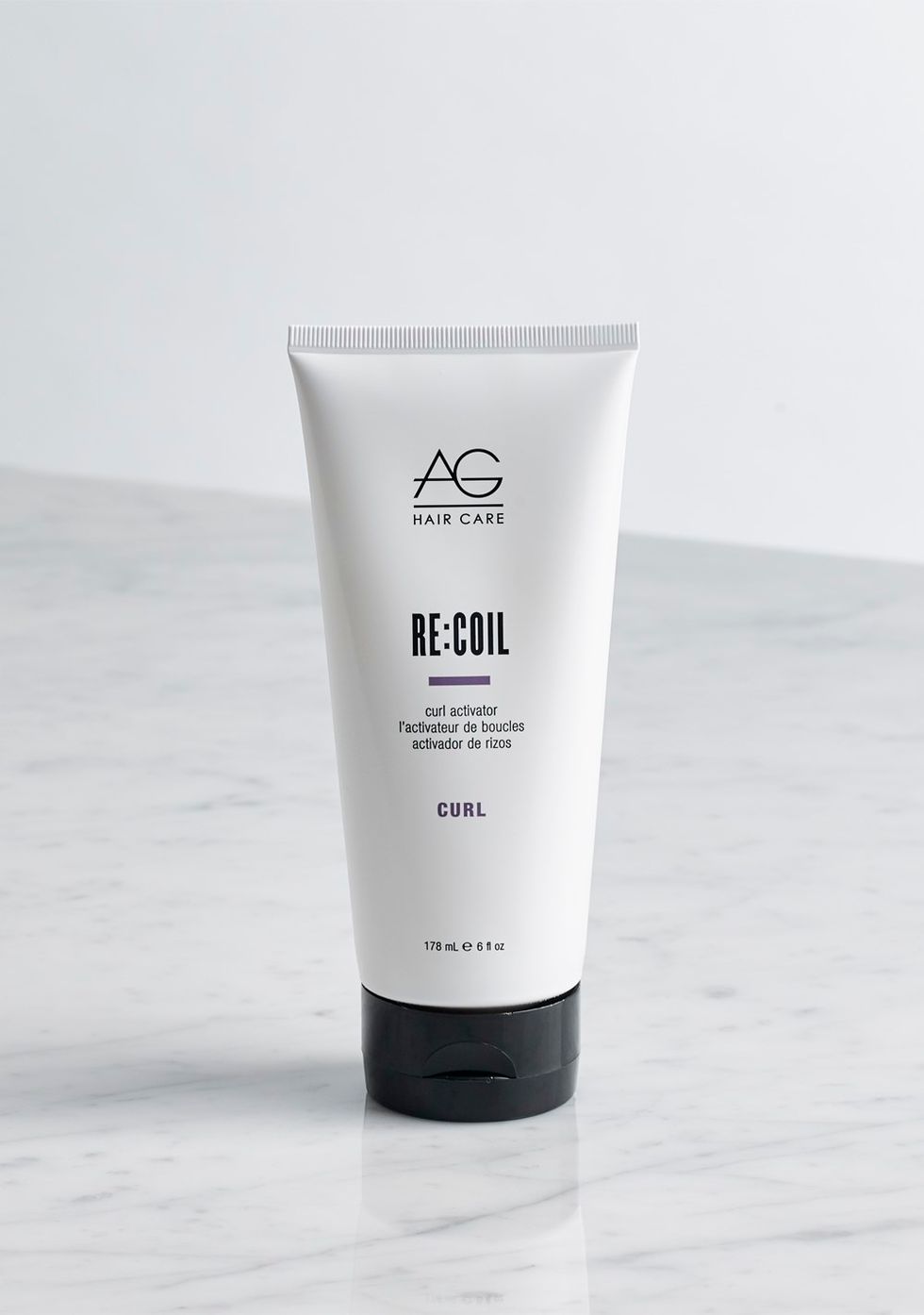 Soft. Touchable. Achievable hair.
AG Hair Curl Re:Coil Curl Activator - So you've got a head of fantastic, plentiful curls and you're sick of knotting them into a bun just to get them out of your face? AG Hair has your back. Gently massage this cult favorite into wet hair and let it air dry, or scrunch over a diffuser. It's strong enough to keep your curls in line, yet avoids the dreaded stiff curled look. No one will fear a harpooning courtesy of your hair.
The key to nailing a great curly look is figuring out what style you want, and the best products/tools to achieve it. And, of course, you have to be realistic. Girls blessed with tight, kinky curls are going to have a hard time creating loose beachy waves, because that hair type won't relax without some serious chemical treatment. Those with fine waves are really going to struggle to achieve Beyoncé level volume. The best advice? Stay true to your natural look, keep testing, and ultimately you'll find the product that makes you proud to rock those ringlets.