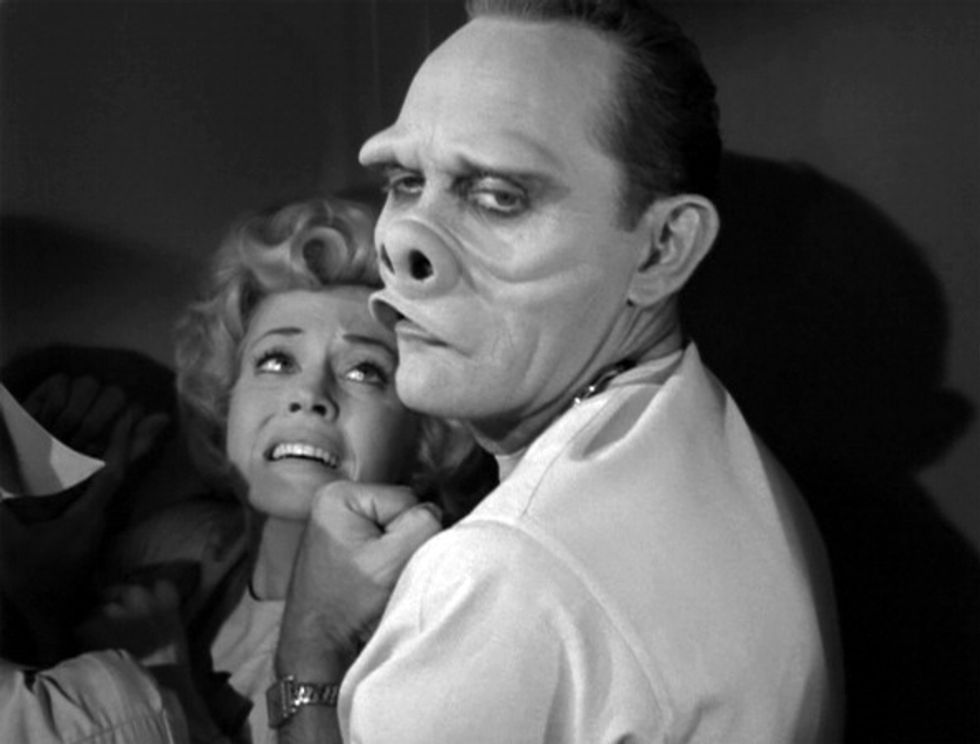 Best Old School Sci-Fi Series On Demand
Sci-fi is not about special effects, it's about storytelling and possibility. The genre often investigates truths about our own humanity that are otherwise hidden below the surface of normality. TV that challenges us to think, extrapolate, and analyze is at the cutting edge of entertainment. It's more than just entertainment, it's philosophy.

Rod Serling was the creator of the hit sci-fi series, The Twilight Zone. The show ran 5 seasons from 1959 to 1964 and featured imaginative stories about humans interacting with the supernatural. There was a woman who gets plastic surgery to look like her pig-faced doctors, a man who takes a train to Willoughby, his childhood utopia, only to discover that it brings certain doom. There is the story of the man who fears he is obsolete, of the man who just wants time to read, and when the Earth is destroyed and he has all the time in the world, he breaks his glasses and can't see. It's these stories that challenge us and turn the common themes we see in art on their heads.
Rod Serling narrates each episode with an introduction that sets the mood, pace and characters. You get the feeling of getting in on some exciting secret, or knowing intelligence on a mysterious crime. Mr. Serling speaks directly to the viewers, engaging us in a way that modern television doesn't quite live up to.
What makes The Twilight Zone last far beyond its final air date is the fact that the writing remains original and honest, not selling out to pulpiness or inauthenticity. It's a show that doesn't demand to be categorized as sci-fi -- it's just good television.
Rod Serling was so respected in the dramatic world that he won the 1960 and 1961 Emmy for Outstanding Writing Achievement in Drama. He also won a Golden Globe for Best TV Producer/Director in 1963.
If you're looking for sci-fi how it was meant to be and much more, you can't go wrong with Mr. Serling.