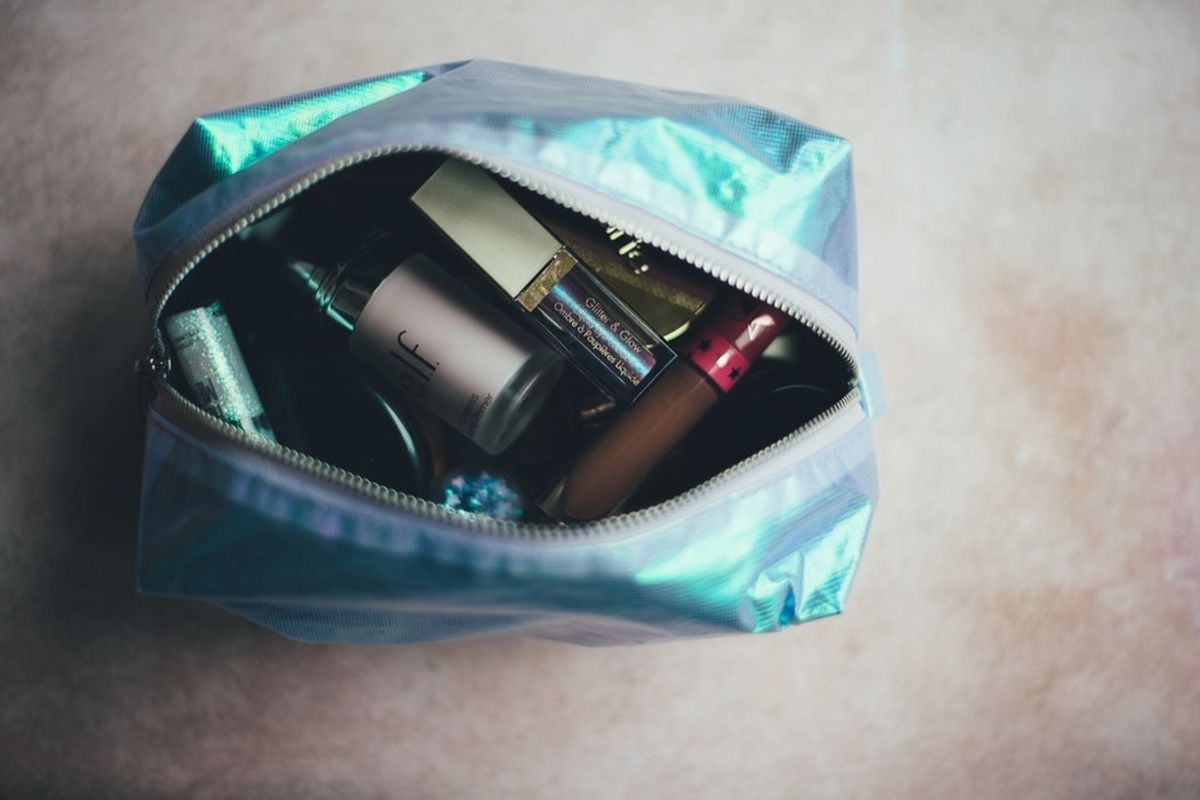 Travel In Style With The Perfect Makeup Bag
Finding the perfect makeup bag can be a real struggle. Everyone has a different regimen, has different organizational tastes, and varies on their idea of travel essentials. It's hard enough to find the perfect suitcase, but to find the perfect makeup bag can seem impossible. So whether you're traveling this summer or just looking for some reorganization; we have plenty of practical and beautiful makeup bags for you.

Travel Makeup Train Case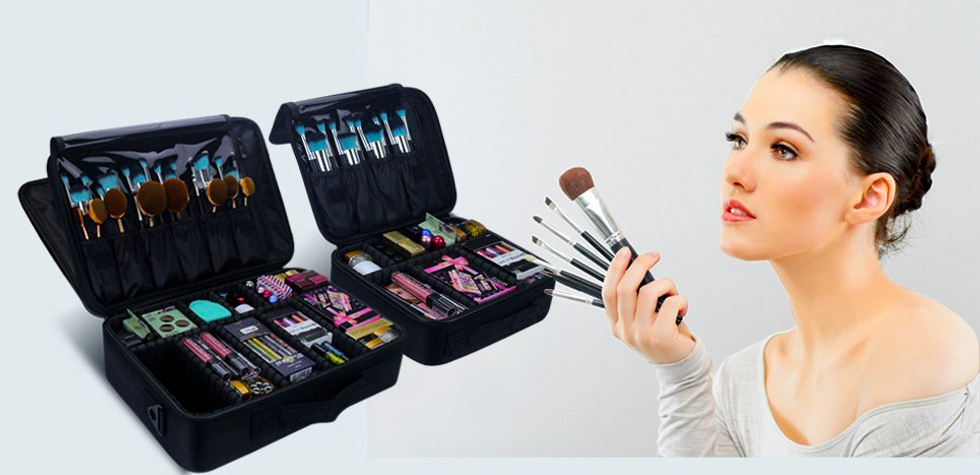 Plenty of room for your whole makeup stash.
Amazon
This best selling makeup bag has plenty of room for all of your essentials. With a removable insert that helps you organize all of your products, and with convenient pockets for all of your brushes, you'll have plenty of space for storage. The handle on the side allows for easy transport and it comes in several different colors.
Beauty on the Fly Bag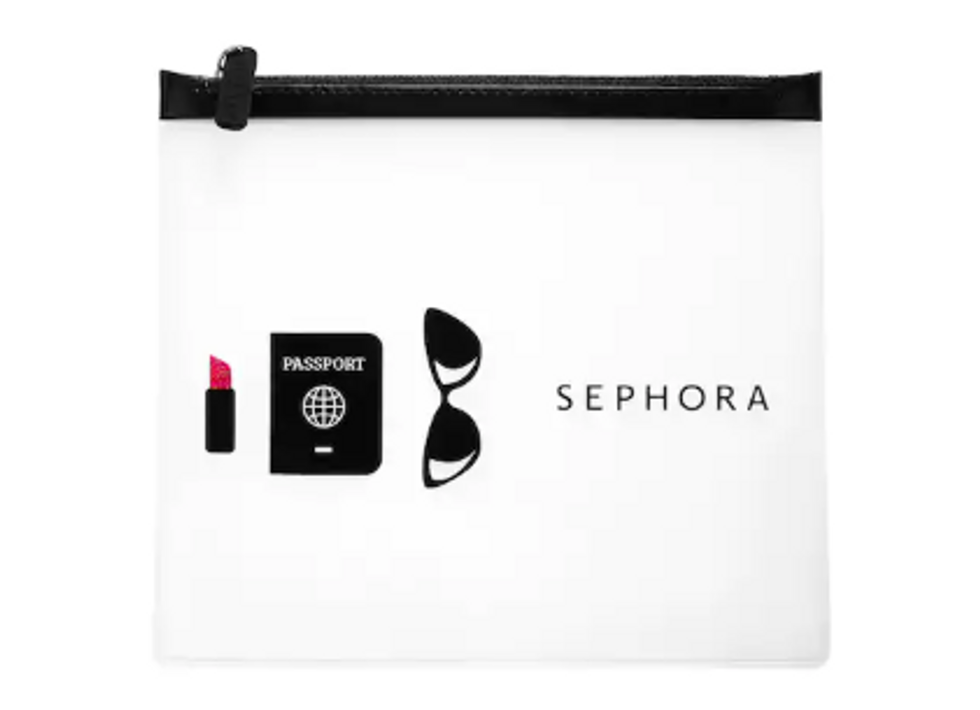 Fly glam on the go.
Sephora
A great fit for those on a budget or frequent flyers, this easy air travel bag from Sephora is a must have. At less than $5 this Beauty on the Fly bag is your essential TSA friendly makeup bag. It's low maintenance, it's low cost, and it's perfect for air travel.
Holographic Cosmetic Bag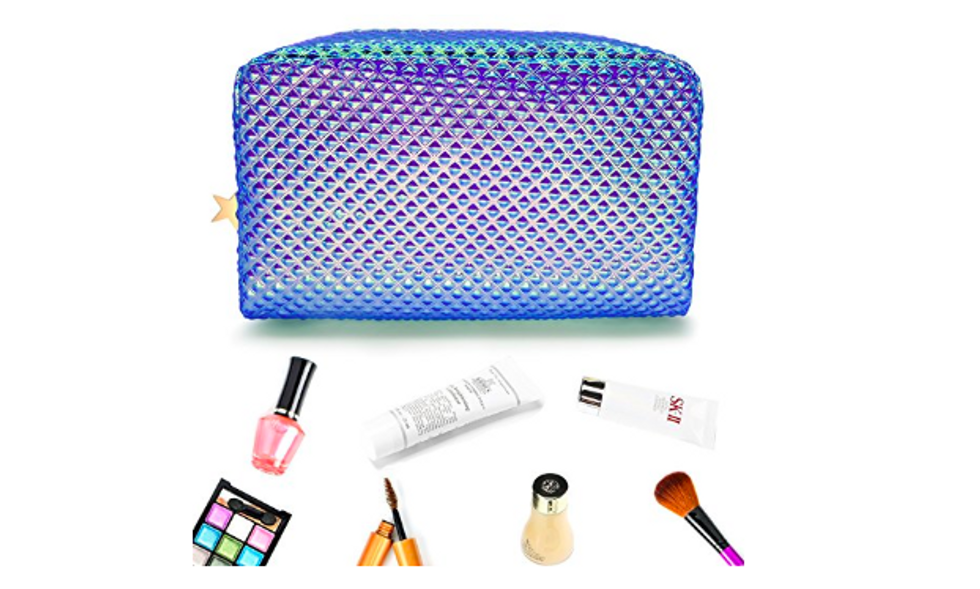 Mermaid vibes to the max.
Amazon
If you don't need much storage but are looking for something fun, these holographic makeup bags are stunning. Fresh out of a mermaid's dream, these shiny shimmery bags have room for your traveling makeup kit. With a square bottom your products will stay in place, and the sturdy zipper allows for easy access.
Glossier Pink Bags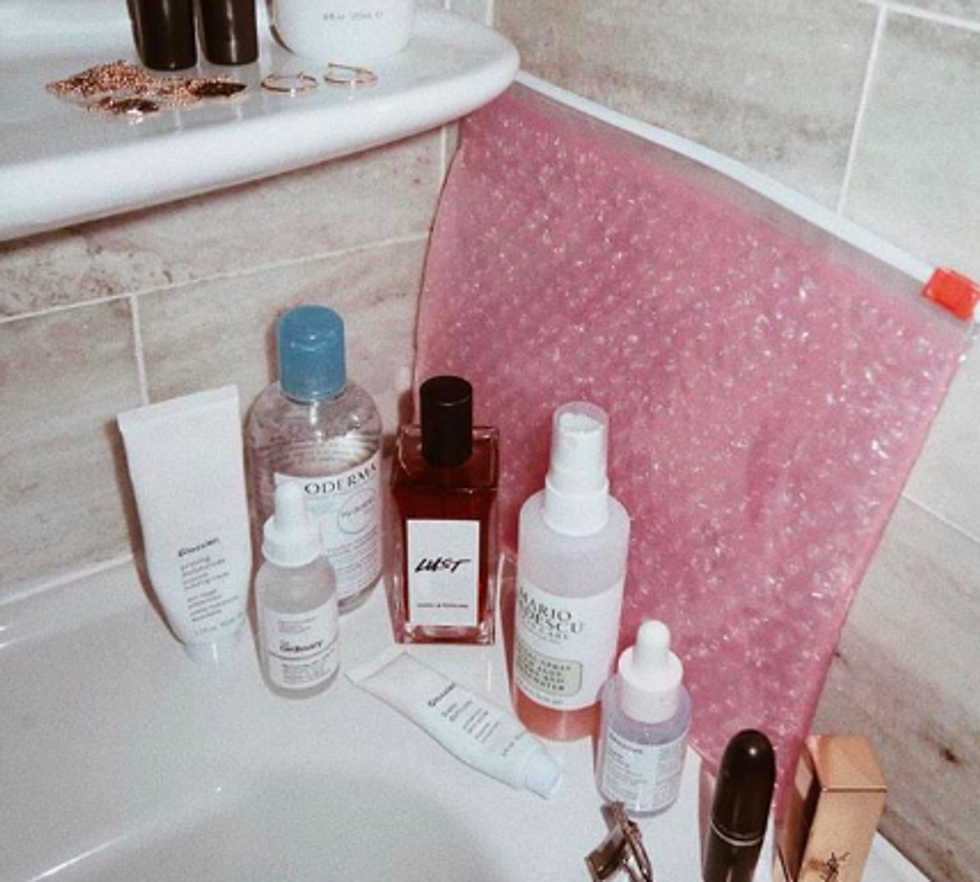 The new timeless makeup bag.
Instagram- Glossier
These stylish pink bags have taken over the social media scene with the rising popularity of Glossier. You used to be able to purchase just the bags, and while it seems that policy has changed you still get one with every purchase. So get yourself a great present and keep the packaging. It's two gifts for the price of one.
Premium Hanging Toiletry Bag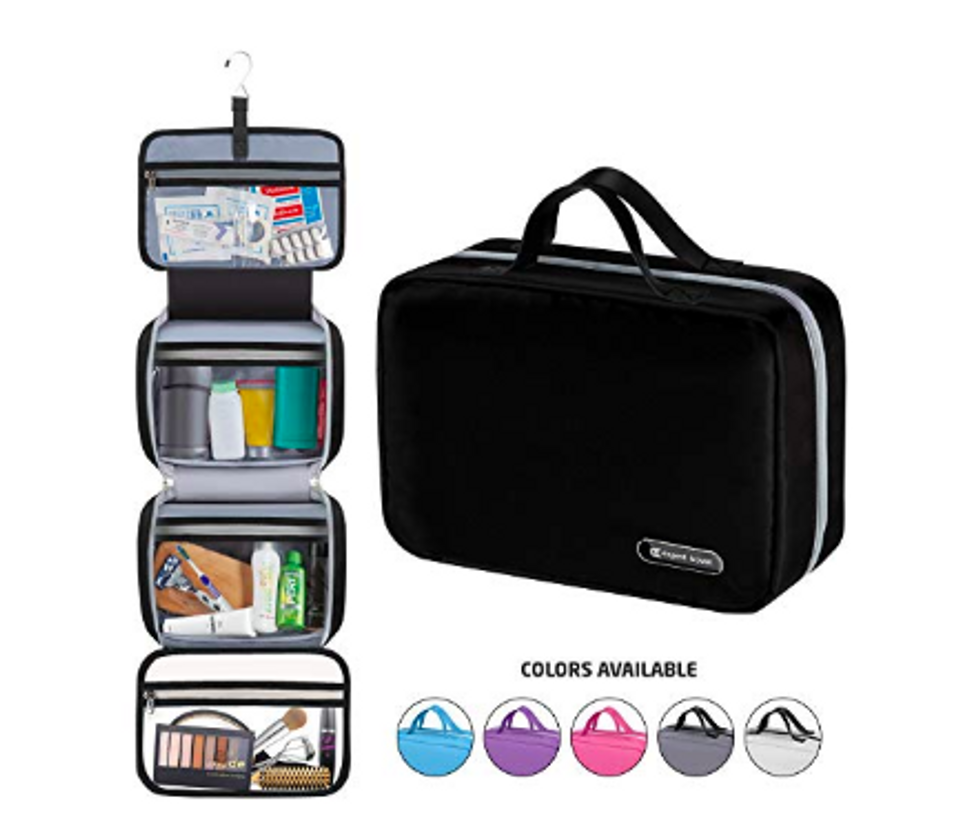 A big bag for all the essentials.
Amazon
Hanging organizers are great for easy access during travel. There's no digging through your black hole of a bag to find what you need, because everything is visible and organized. Hanging organizers are also great for locations that don't have a lot of counter space because your products have their own spot away from the clutter. This one is easy to fold up, has transparent compartments, and is waterproof.
Freegrace Hanging Toiletry Bag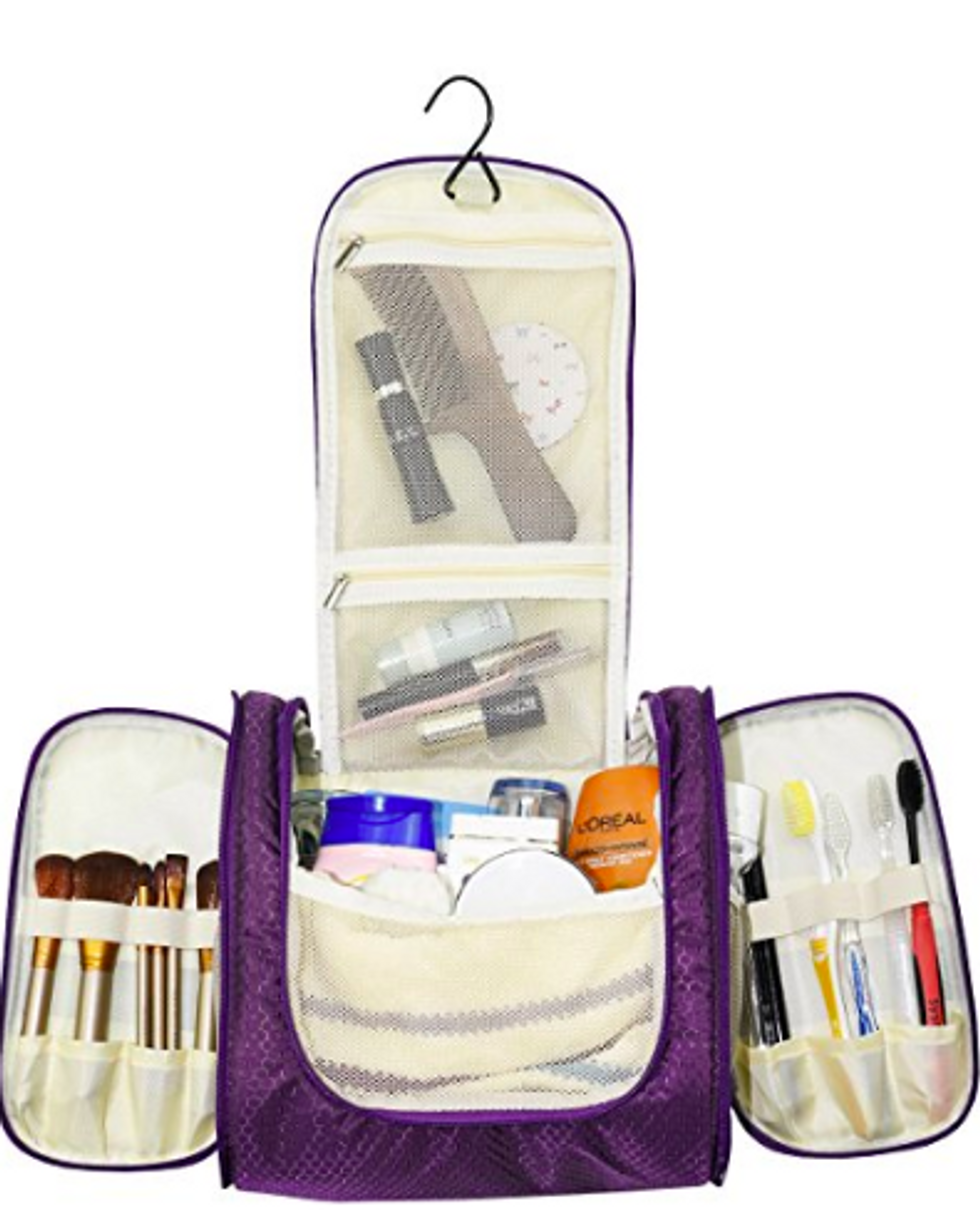 Convenient and cute is all you need.
Amazon

If you're looking for a hanging organizer but don't need as much storage room, this is a great option. It's smaller because it doesn't fold out as much, but it has plenty of room for essentials. The main compartment holds larger items, the sides fold out to hold medium-sized items like makeup and toothbrushes, and the top holds your smaller items.
Ocean Crush The Minimalist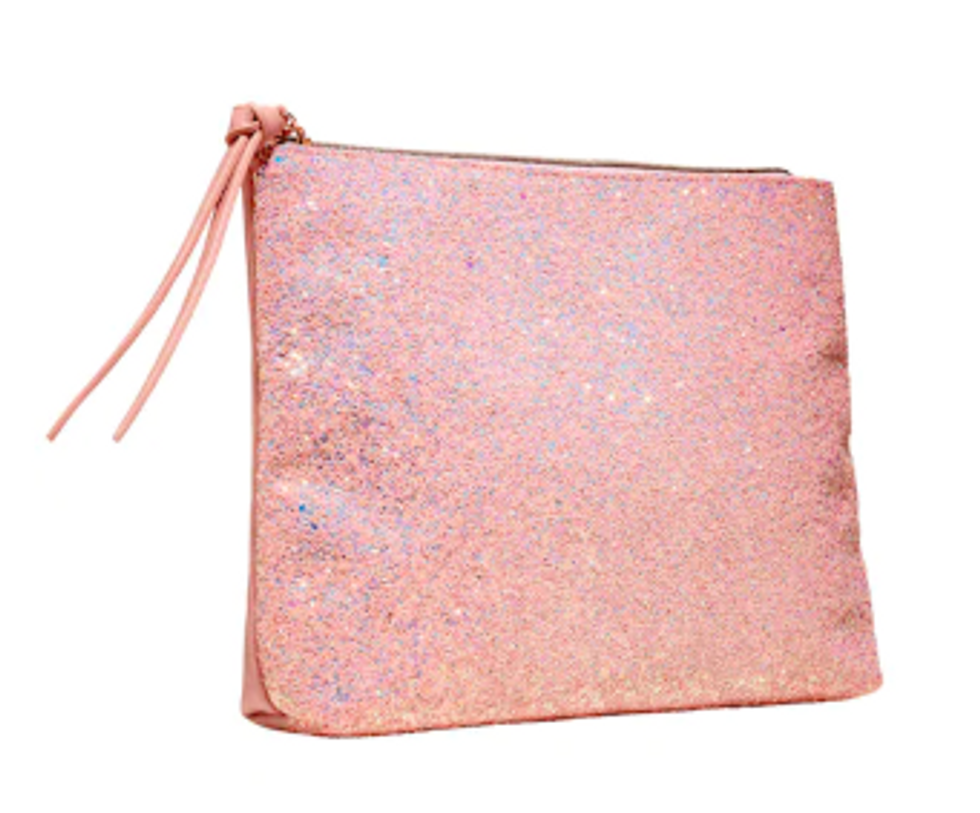 Glamazon bag for the girly girls out there.
Sephora
If you're looking for an overdose of glam then this makeup bag is perfect for you. Millennial pink is the trend of the year and the sparkles add a fun flirty element. The bag isn't too small so makeup lovers will be able to pack quite a bit of product in, and it's not so big that it's inconvenient to travel with. If you are interested in carrying more than your makeup in it, it's the perfect summer purse.
So good luck on your travels and remember: whether you're lugging around an entire Sephora catalog or traveling light, your perfect makeup bag is out there.