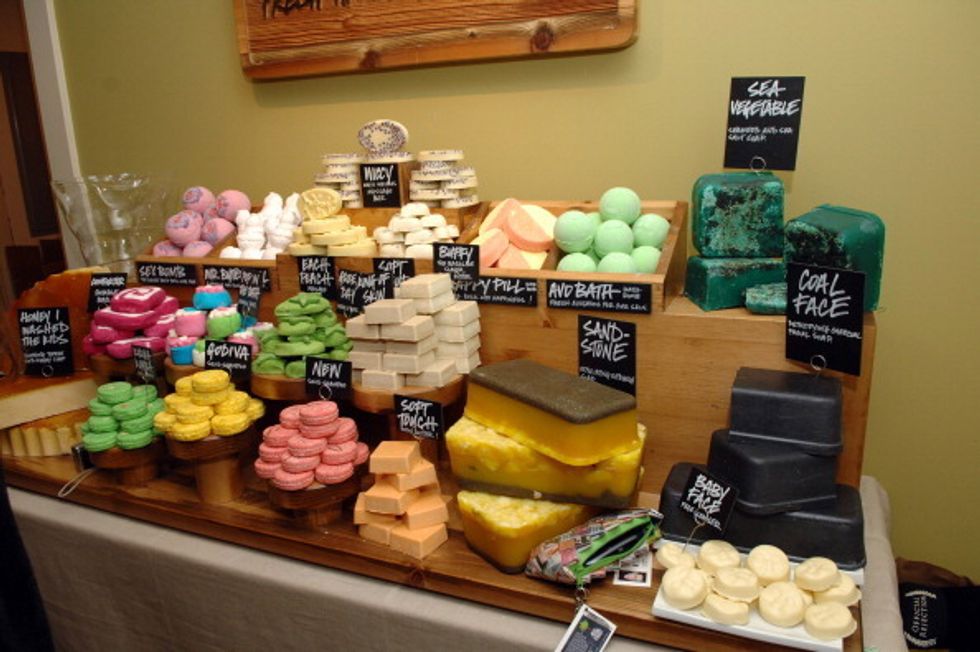 The best Lush products under $15
Fresh skin without hurting your bank account
Lush, the mecca for all things beauty and bath bomb-related, has been my skin's saving grace time and time again. I was first introduced to the cosmetics brand in 2011, as I was on the hunt for an organic beauty source I could trust - vegan-friendly, fresh ingredients, and 100% ethical (Lush's stance against animal testing has been widely reported on and respected by the vegan community and friends alike).
As someone who's tested and repeatedly use all of these products, I bring you the best of Lush under $15. Some people shy away from the brand because of the price-tag, but some of their lower-end products are quite possibly the best. My skin is in the oily range, so what works for me might not work for you - however, most of these are universal products that anyone with any skin type can enjoy.
If there's one product I can't live without, it's this one. The Tea Tree Water toner is a must - not only for day-to-day use, but for every flight where your skin starts to feel dry and dehydrated. This toner - which is made with grapefruit water, juniper berry water, and limonene - has detoxifying ingredients that help you feel fresh and awake with only a couple sprays. According to the Lush website, it is alcohol-free and therefore "will never leave skin feeling uncomfortably tight or dry, so you can always put your best face forward." The best part? It is only $10.95 - and you only need a couple sprays as you go, so it's enough to last you weeks at a time.
One of the most solid cleansers Lush has to offer, Dark Angels benefits just about every skin type. It contains rhassoul mud, cold pressed organic avocado oil, and powdered charcoal that both tightens and brightens your complexion. Not only is it perfect for daily cleansing use, it is also a pretty A-1 body cleanser as well.
While I'm not the biggest fan of bright and colorful bath bombs (something about all that glitter turned me away as it would do my skin no good), this one is by far my favorite for all of it's nourishing factors. While it has many great ingredients like lavender and lemon oil, it's use of seaweed and sea salt always brings the ocean right to my bathtub - can you think of anything better? It is also perfect for when you're feeling ill and need a pick-me-up to revive your skin and health.
When I wake up in the morning, the first thing I need is a cup of coffee. Lush managed to provide the same sort of caffeine rejuvenation for my skin as well. I love it's use of kaolin and cocoa extract to make the perfect, scrub-y face mask you need in the morning. It leaves your skin feeling fresh and radiant the rest of the day. The best part is the price tag, as it often has a longer shelf life than others.
The hunt for the ultimate "beach hair" spray is real - I've tried the "ultimates" (Bumble & Bumble, Living Proof) but none of them have captured my heart the way this one has. Containing a combination of sea water, sea salt and grapefruit oil, it leaves your hair feeling effortless and natural while still giving it the texture you're looking for. I often find myself grabbing for this one as I rush out the door and feeling so, so glad I did - my locks remain shiny and fresh the rest of the day.