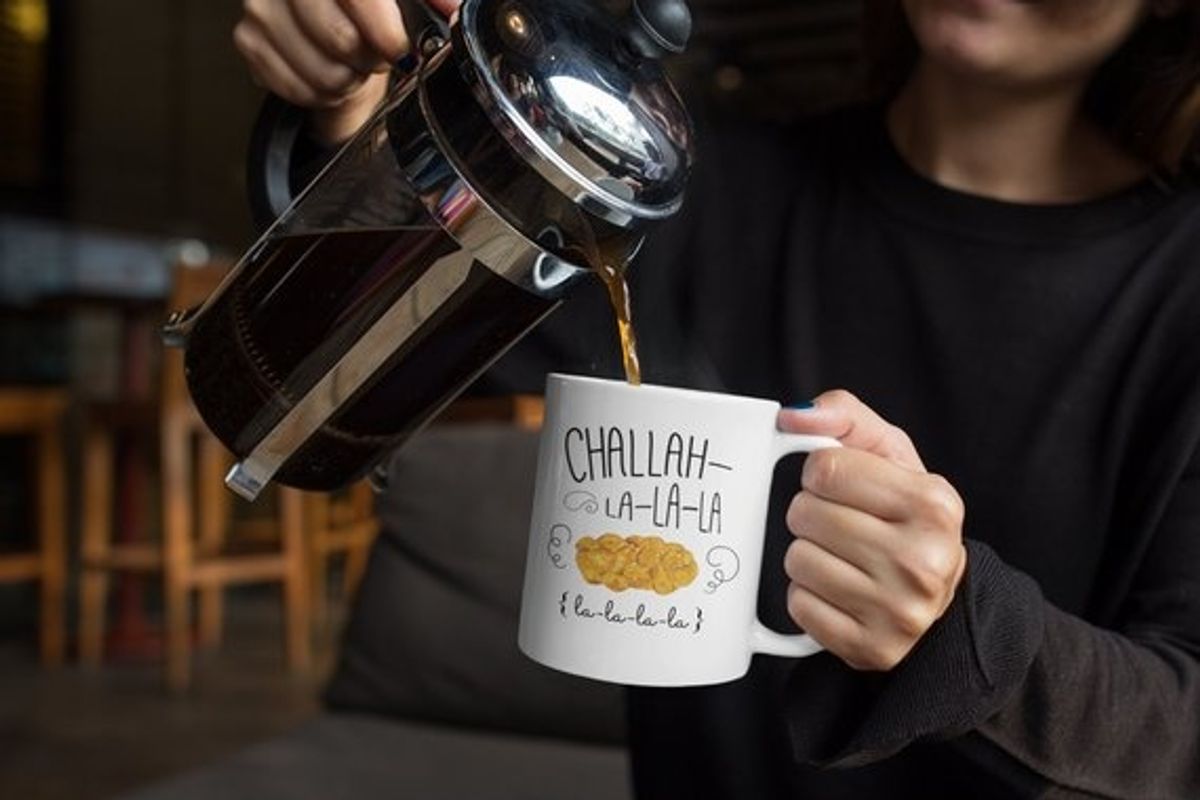 The Best Interfaith Holiday Decorations
Trick out your house in decorations that combine both Christmas and Hanukkah.
For many families, "the holidays" aren't a euphemism but a reality of a blended tradition. There's not one holiday being celebrated but two (or more).
"We're the families celebrating more than one December holiday and more than one faith," writes Nicole on Coffee and Carpool. "We're trying to blend cultures and traditions and family recipes...And we're teaching them that it is possible to love both latkes and candy canes."
"There's simply no right or wrong way to celebrate the holidays, so why not have a little fun with it? Your holiday celebrations will be unique to your family as you both include your favorite childhood holiday traditions in your celebrations," family therapist Carleton Kendrick Ed.M., L.C.S.W., told Parents.
In that spirit, we've taken a cue from all the families who aren't afraid to trick their houses out in decorations that combine both Christmas and Hannukkah.
"Our tree is decorated with popsicle-stick ornaments in the shape of Jewish stars," Hope Katz Gibbs, a mom from Arlington, VA, told Parents. And Raphael Vernassal of Los Angeles, honors his family's Jewish and Catholic heritage with a Star of David tree topper.
We've rounded up one of those, as well as interfaith wrapping paper, tree skirts, stockings and more. Remember, too, to cherish the secular rituals this time of year offers, like hot cocoa, snuggly pajama parties, and walks in the snow.
We love this clever, artful card that gives both the menorah and the Christmas tree top billing — it just depends which way you hold it.
Two symbols become one in this minimalist greeting card.
On this interfaith tree skirt, Santa's holding a menorah and Frosty the Snowman's ready to give his dreidel a spin.
The one thing better than hot coffee on a holiday morning is a punny one.
The cuteness of this needs no explanation.
The simplicity of this burlap banner also serves a gentle reminder to not let the stress of the season get to you.
With each Christmas tree topped with a star of David, this 100% recycled wrapping paper makes a subtle interfaith statement.
Let Santa stuff your Hannukah stocking with all kinds of interfaith treats.
Laser-cut from reclaimed wood, this tree topper has a rustic feel to it and will likely be the last decoration you want to put away.