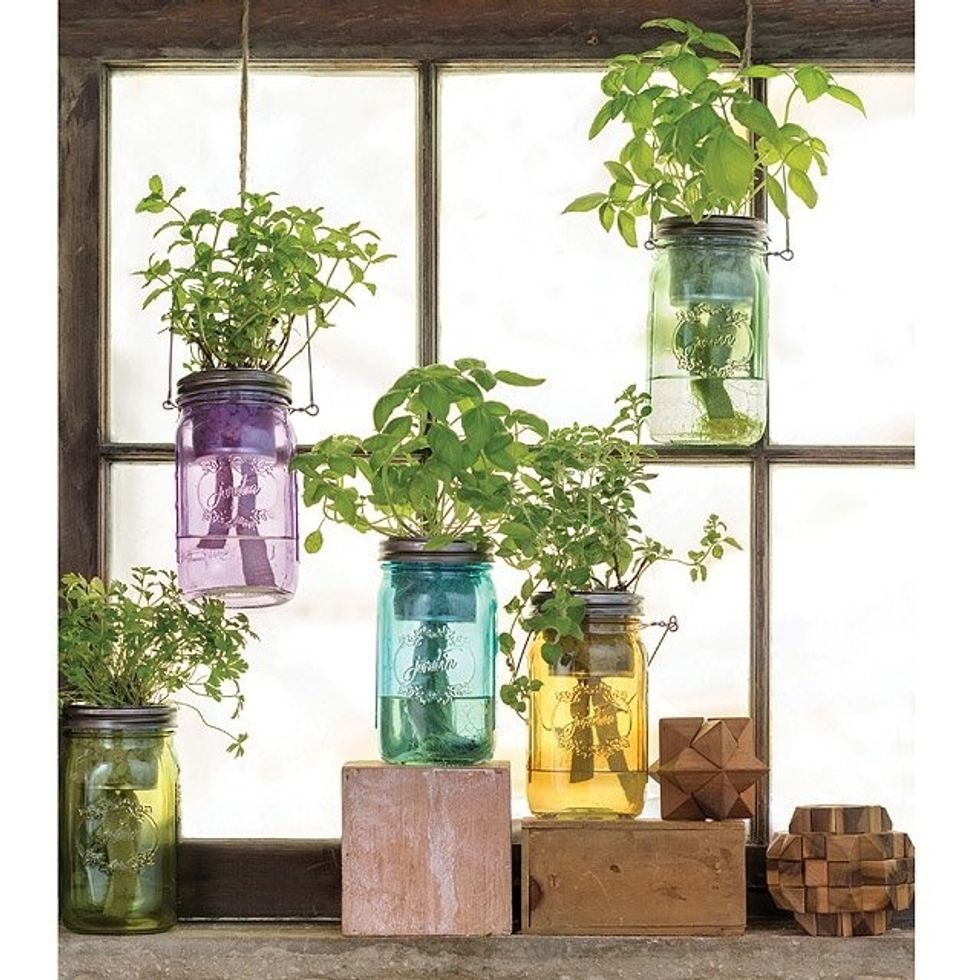 8 Best Indoor Garden Devices
And you thought you had a brown thumb!
Who doesn't love a dash of fresh parsley on a fluffy omelet or refreshing crushed mint leaves in a mojito? While you can always pick up some fresh herbs at the local grocery store to jazz up your food and drinks, sometimes it's inconvenient or unappealing to have to make the trek. That, and grocery store supplies aren't always the highest quality, nor do they consistently have organic herbs if that's what you're into. (And let's be real: how many times have you returned home only to realize that while you managed to buy yogurt, organic turkey jerky, and sparkling water you totally didn't need, you completely forgot the basil that necessitated the trip in the first place?) Even if you're lucky enough to have your own garden in which to grow herbs, you're SOL during winter.

That's okay, because now it's super easy (and trendy) to grow your own herbs indoors. There are still options even if you're basically sleeping in your kitchen because your apartment is so small. Take a look and see which ones appeal to you!
For the truly dedicated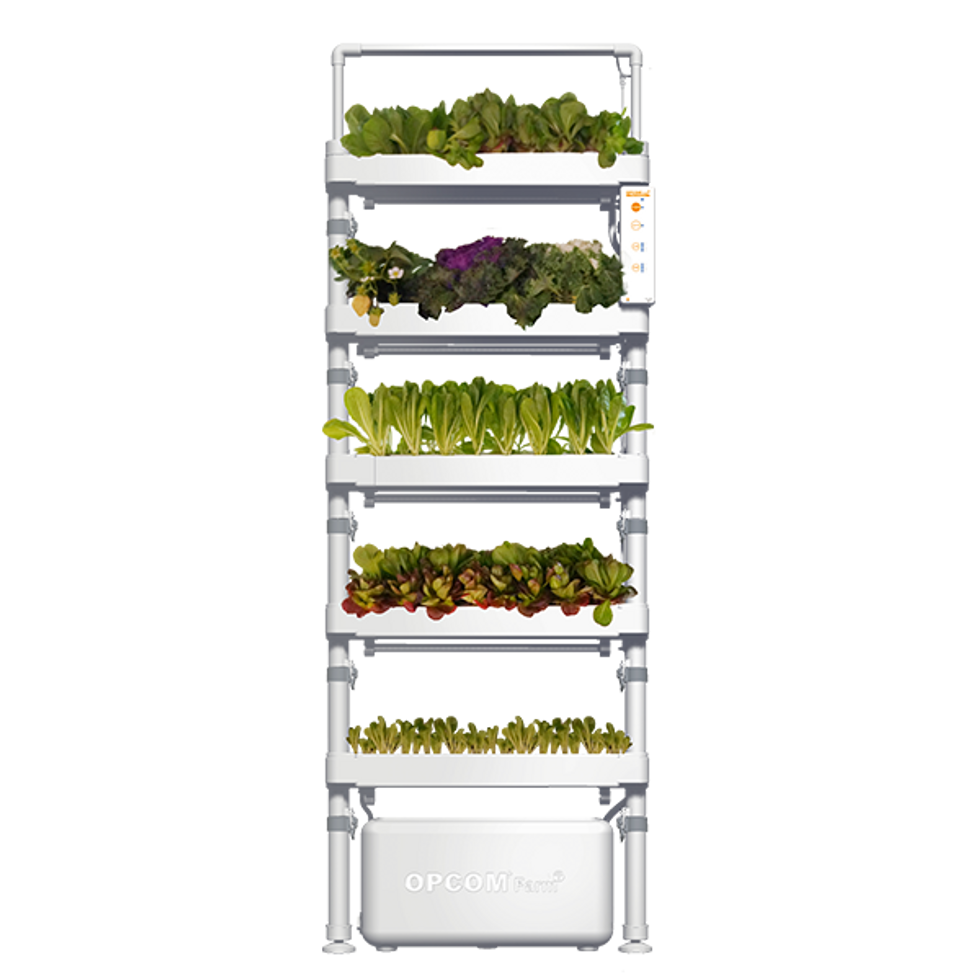 That's enough salad to last a week or so
If you're someone who simply cannot bear to live without fresh herbs and hate the idea of anything less than leaves and vegetables plucked literally seconds before eating, consider the OPCOM Farm GrowWall2. Thanks to its automated system that manages lighting and water circulation, it makes indoor gardening almost fail-proof. It's about 2.5 feet wide and designed for multiple "walls" to fit easily side-by-side. The five tiers of plants make for an impressive display as well.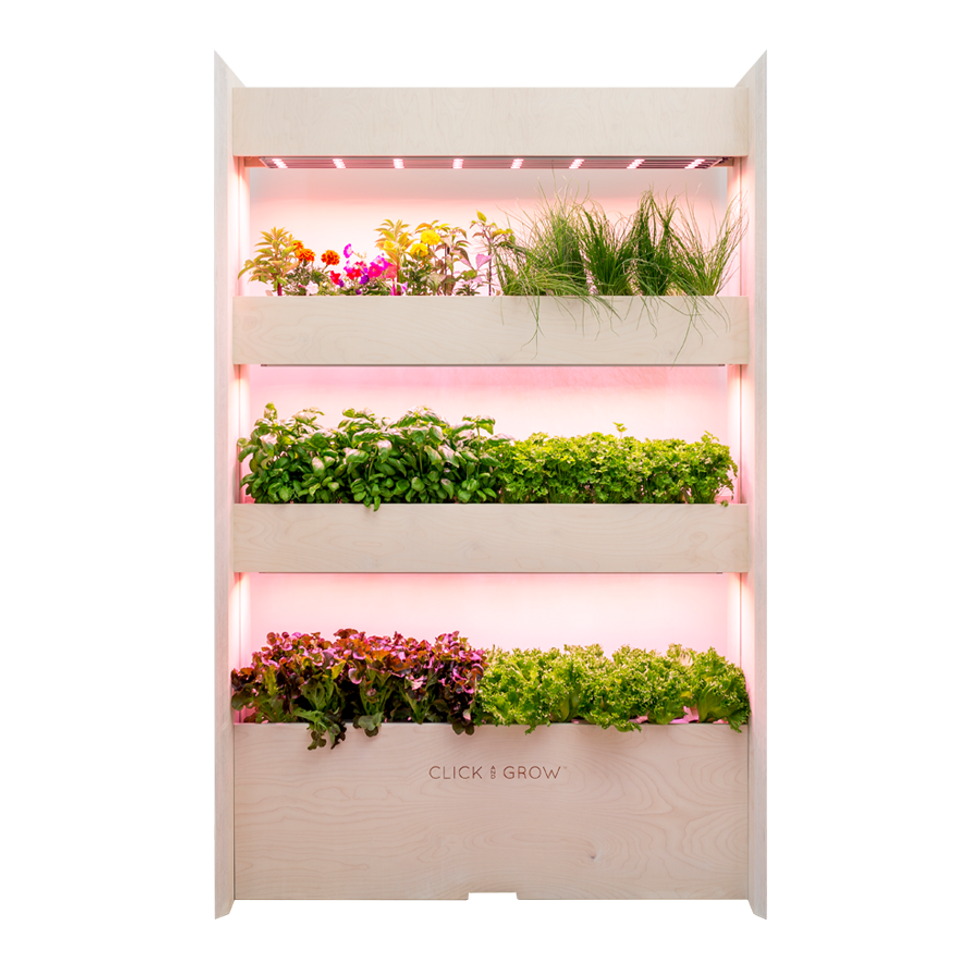 The bounty, the bounty!
If you're looking to go even bigger, try the Click and Grow Wall Farm Indoor Vertical Garden. Save some room next to your Jaguar in the garage, because this guy will run you almost $1300. It uses NASA inspired smart soil (it releases nutrients at exactly the right time to boost the growth cycle and keeps a consistent pH) so you don't need any fertilizer, and its LED lights are specifically outfitted to spur plant growth. Finally, you can grow an entire salad bar in your home! The company itself is all about sustainability, and has plans to scale their product across the world so everyone can have access to fresh herbs and vegetables.
For the beginner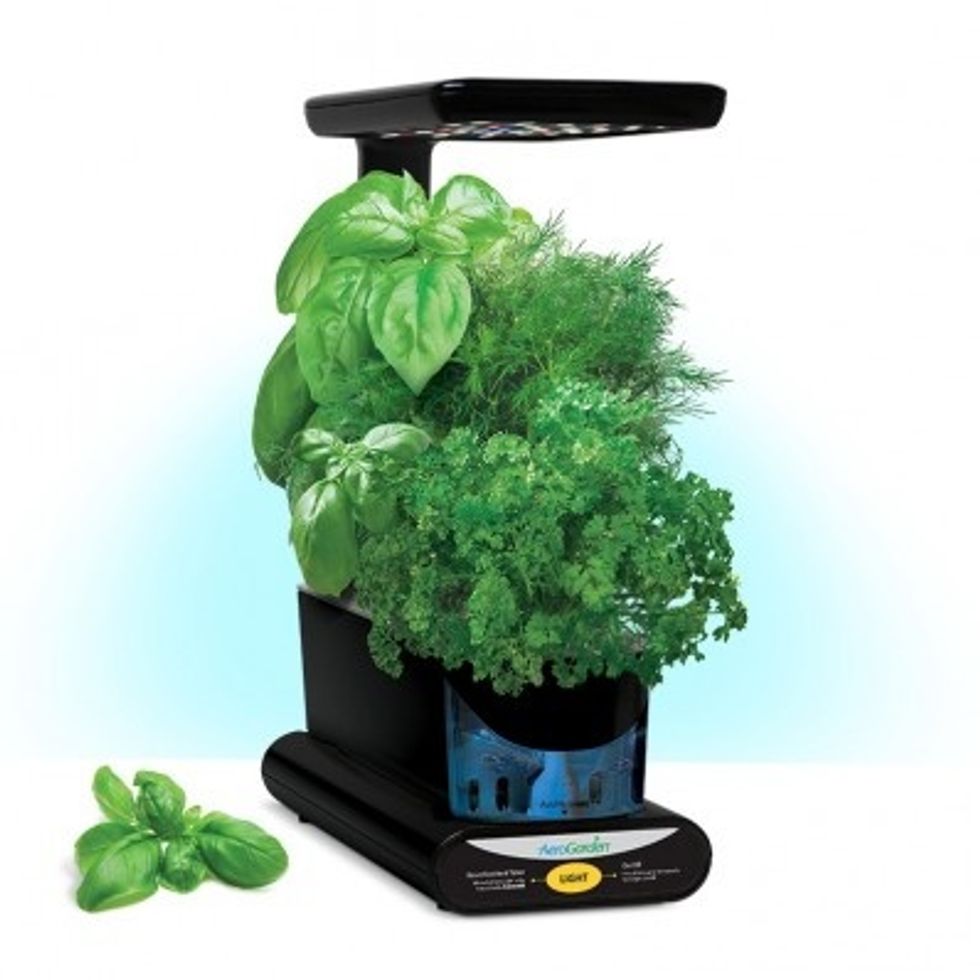 A lean, green, growing machine
Hey, we've all gotta start somewhere. The Aerogarden Sprout LED is the perfect entry-level home indoor gardening device. It uses water in place of soil, which enables the plants to grow up to five times faster than they would naturally. The Aerogarden also has a few different LED lights for different purposes (faster growth, bigger yields, larger fruit, etc) and its patented nutrient supplements ensure that even the brownest thumb will feel like an urban farmer once the green shoots appear. While the design is not super sleek, it's small and unobtrusive enough to fit pretty much anywhere.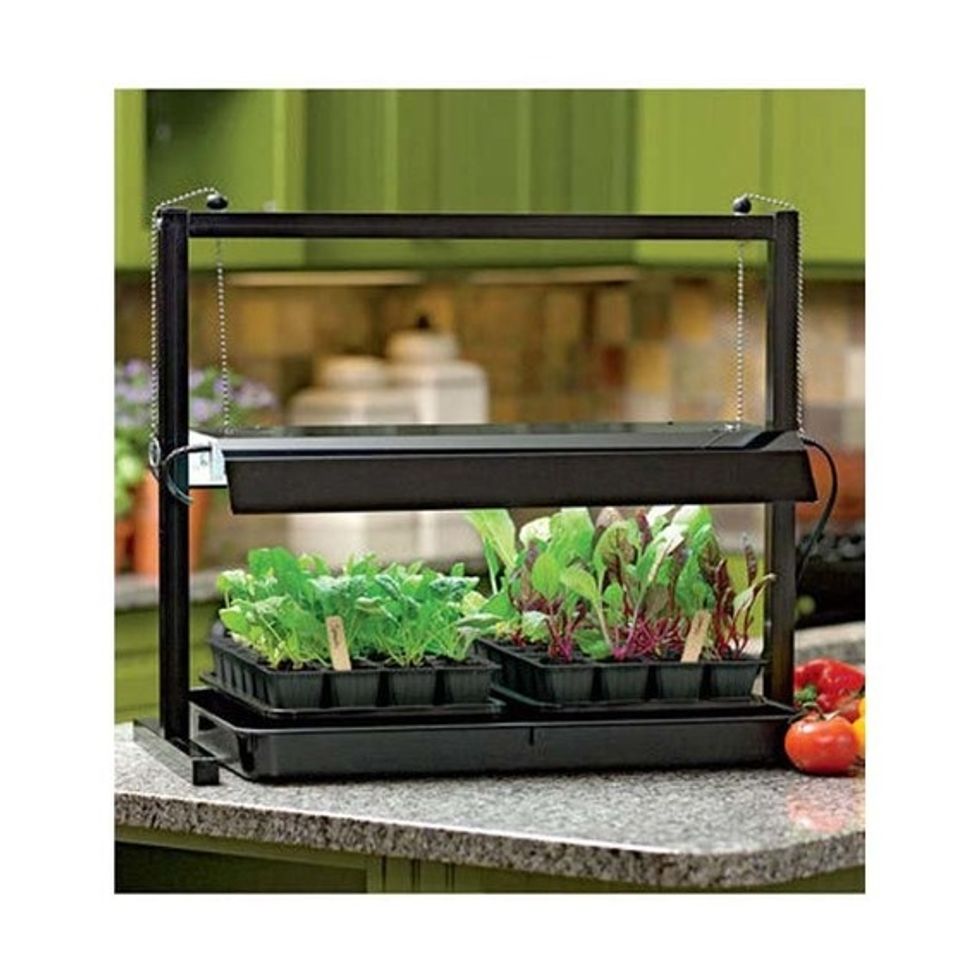 You'll have plenty of homegrown greens in no time
Also try the Compact Tabletop SunLite Garden Stand from Green State Gardener. Its adjustable height and low-profile light make it easy to fit on virtually any available space. You can place your herb seedlings into the watertight plant tray straight from the nursery, and it features an electronic ballast to cut down on the low buzzing sound other indoor herb devices may emit.
For the minimalist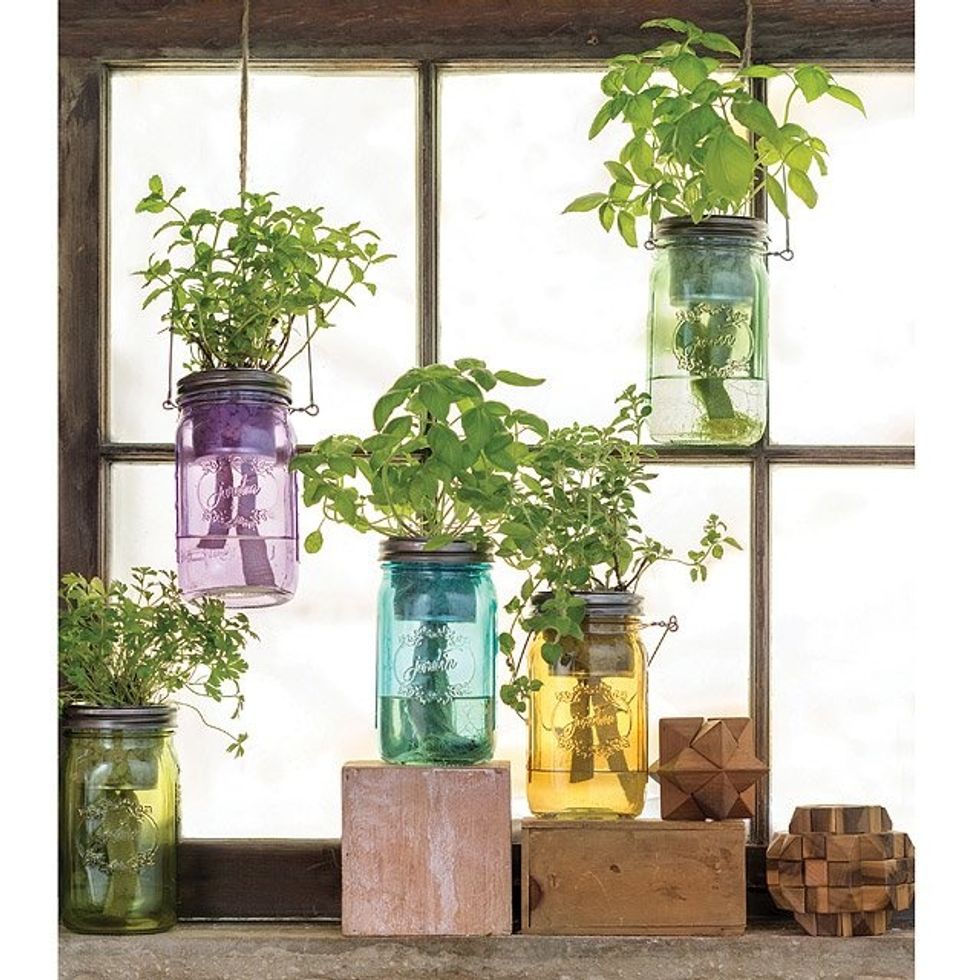 How cute are these?! The herbs are a bonus.
Not a fan of technology but an ardent lover of fresh herbs? The Mason Jar Indoor Herb Garden has you covered. The mason jars are so cute that, even if all your plants die (which they won't!), you could still use them as decoration. Like many other indoor gardening devices, Mason Jar Indoor Herb Garden uses a passive hydroponic system, which means you never have to worry about overwatering. They're also incredibly easy to use. Simply plant the seeds in the enclosed pod, add water, and place in a sunny location. Super simple, super cute, and did I mention super cheap? For only $20 you'll have a limitless supply of your own fresh herbs.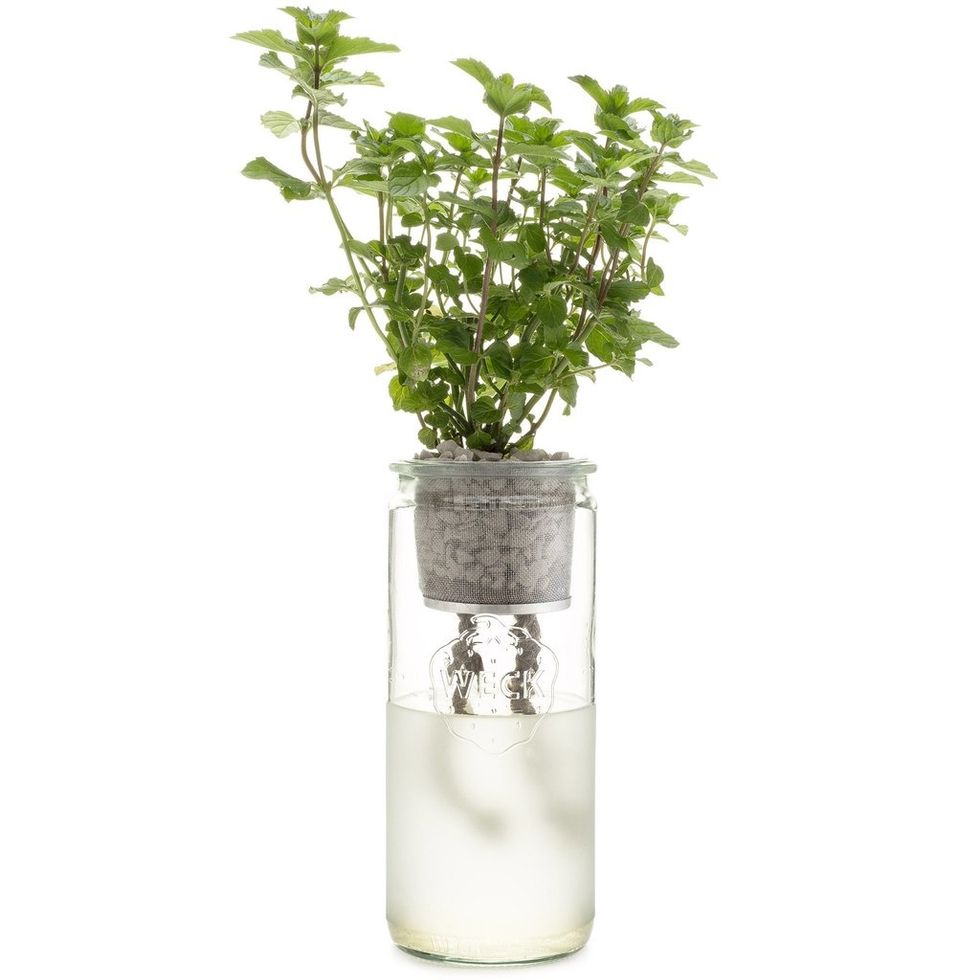 Simple, yet effective
Another unfussy option is Modern Sprout's Eco Planter. It's the same concept as the Mason Jar Indoor Garden, but with a slightly more elegant packaging. Choose from basil, cilantro, mint, and parsley, all of which are organic.
For the trendsetter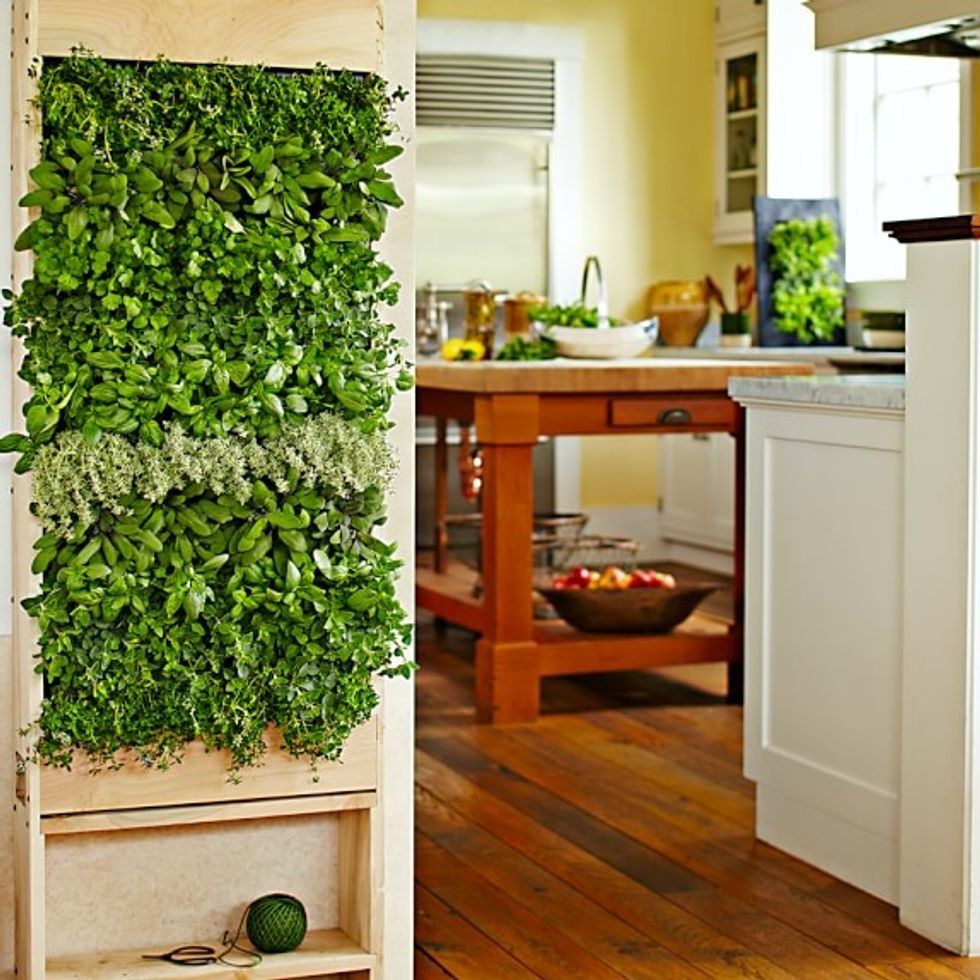 Here's a piece of art that doubles as food
Living wall gardens are all the rage right now, and you can ride that wave with Williams-Sonoma's Free Standing Vertical Garden. The GroVert freestanding planter adds some serious green to your living space, and it's a conversation piece as much as it is an indoor garden. With 40 planting cells you'll be able to grow all your favorite herbs, and since it's on the wall it won't take up precious floor space (a must in a cramped apartment.) The irrigation tray catches water runoff, which should quell any concerns about coming home to a mini-flood. Even if you're not a big herb fan, it looks pretty darn cool as a wall decoration.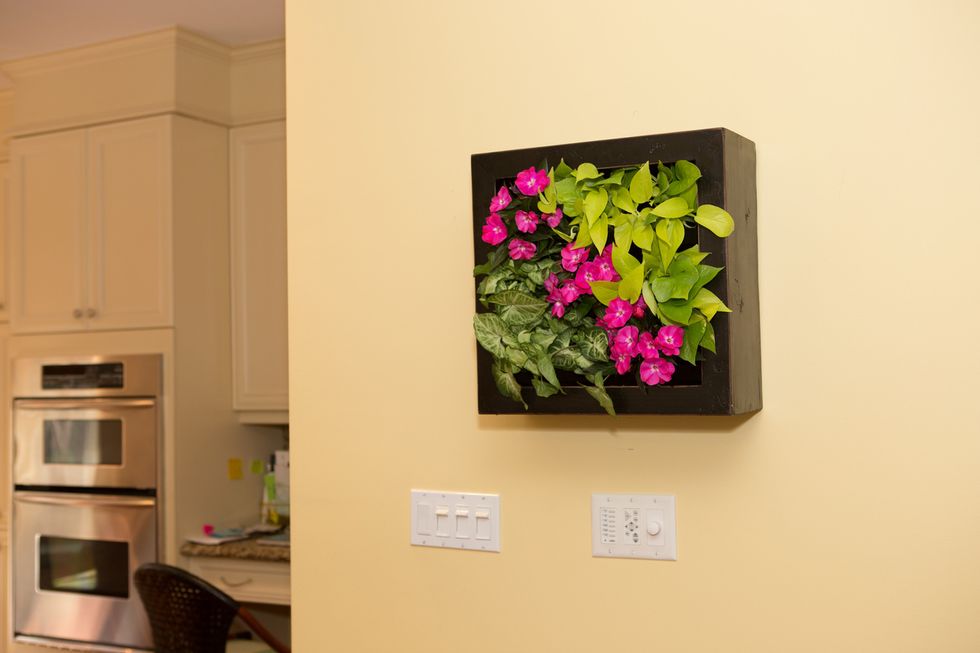 Just add plants, pots and all
The GSky Square Frame wall planter is also pretty chic. It fits nine potted plants, and since you can just place the plants (pots included) into the frame, you don't have to deal with messy soil everywhere. It's perfect for those who aren't ready to commit to a living wall, but still want a fun, trendy way to to grow herbs and plants indoors. The GSky Frame also comes fully assembled, so all you need are some plants and few screws, and you're all set.
For those who are into DIY, there are a ton of resources out there for making your own indoor planters. You can customize your planter to fit your personal style, and there's something incredibly satisfying about not only growing your own herbs, but creating the actual space in which to grow them. One caveat - DIY often take more effort to grow, and you may have a few false starts before ultimately landing on one that you're able to nurture successfully.
With such a myriad of options available, there's sure to be an indoor herb growing kit or device that suits you perfectly. Give it a try, and then allow yourself to enjoy the fruits of your labors!