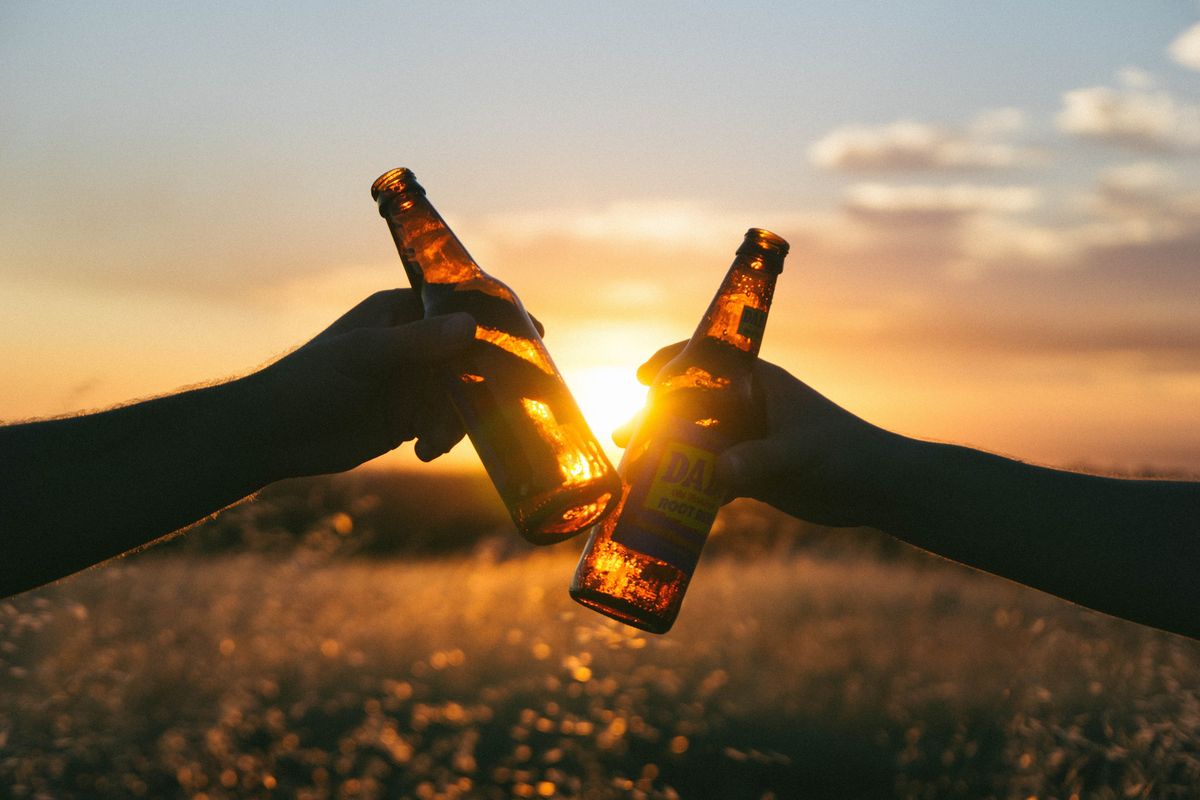 Great Gifts for the Guys in Your Life
Father's Day may be over but the fellas still deserve to be rewarded
Father's Day may be over and done but the fellas deserve special stuff all the time. Be it your dad, boyfriend, hubby, brother, son, or pal, these gifts show you care even when there's not a holiday to shop for.
The Kansas City Steak Company Gift Boxed USDA Prime Private Stock Filet Mignon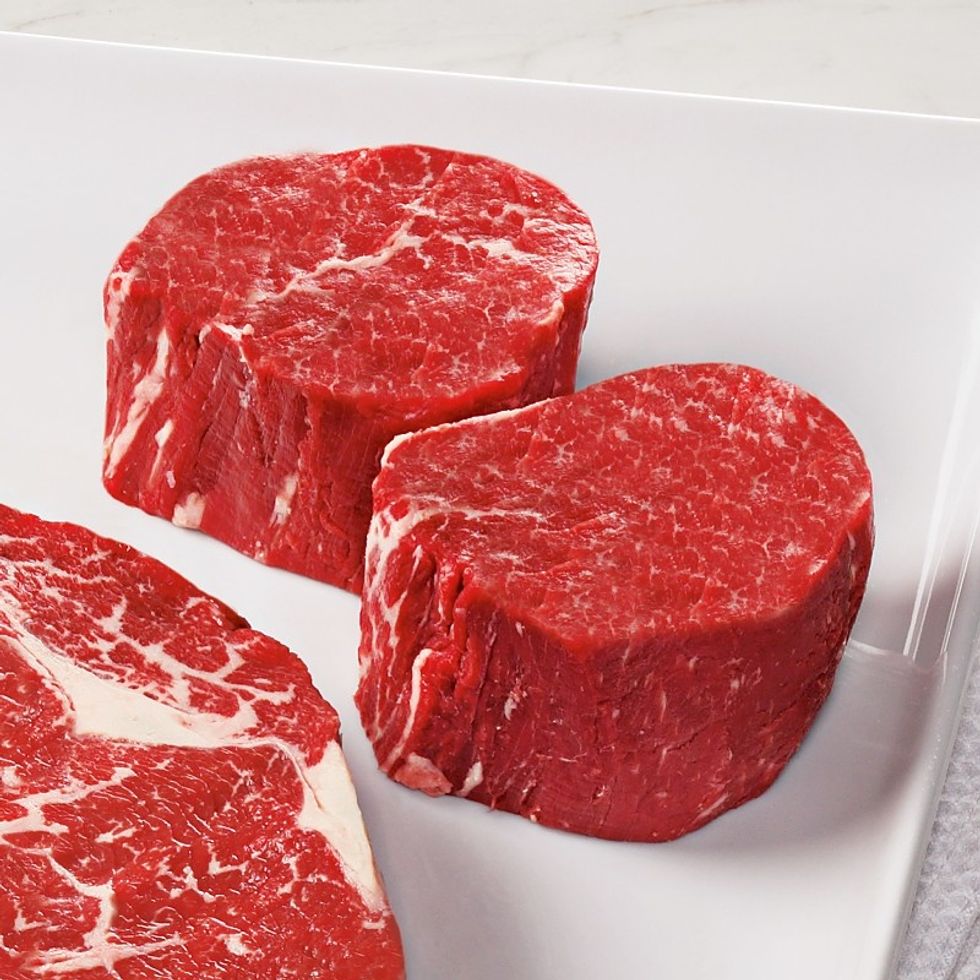 Filet MignonVia kansascitysteaks.com
For the guy who can't resist a great cut of meat, get him the best of the best from The Kansas City Steak Company. Their gift boxed USDA Prime Private Stock filet mignon package is cut from "the best of the beef available" – four filets at 6 oz. each. According to the company, "Only the top 1-2% of all beef can be qualified as USDA Prime," meaning these cuts will be some of the best bites your recipient has ever tried. Aged up to 28 days, this filet mignon is ready for anything from a barbeque to a formal dinner. They come in a classy gift box, ready to be opened and enjoyed.

Cost: $134.95
Draper Personalized Crystal Decanter from Home Wet Bar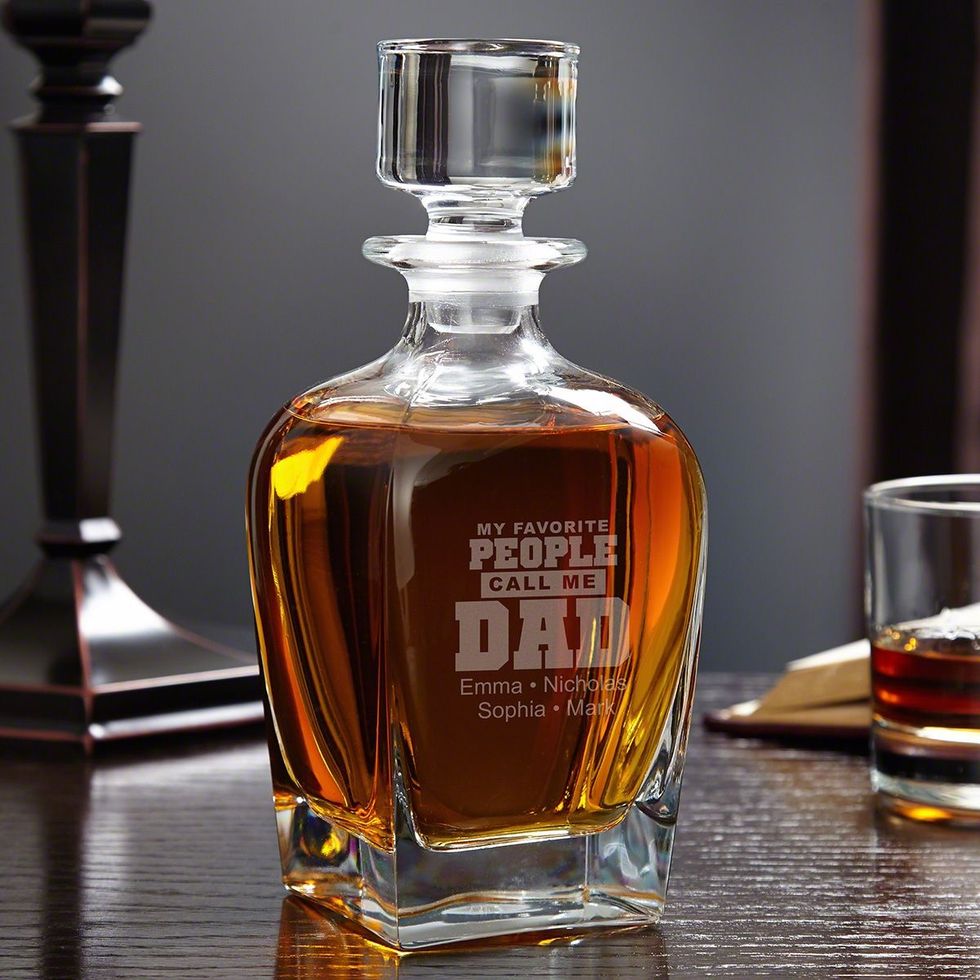 Decanter Via homewetbar.com
This one's perfect for your pop. If your dad is all about cocktail hour and nightcaps, keeping his liquor in a decent decanter is par for the course. Raise the bar and get him a personalized Draper-style decanter from Home Wet Bar. Engraved with "My Favorite People Call Me Dad" and room for up to four names beneath, this 100% lead-free crystal decanter will add style and sophistication to dad's home bar. It holds up to 24 oz., so make sure his bar is fully stocked.

Cost: $59.95
Gourmet Breakfast Gift Basket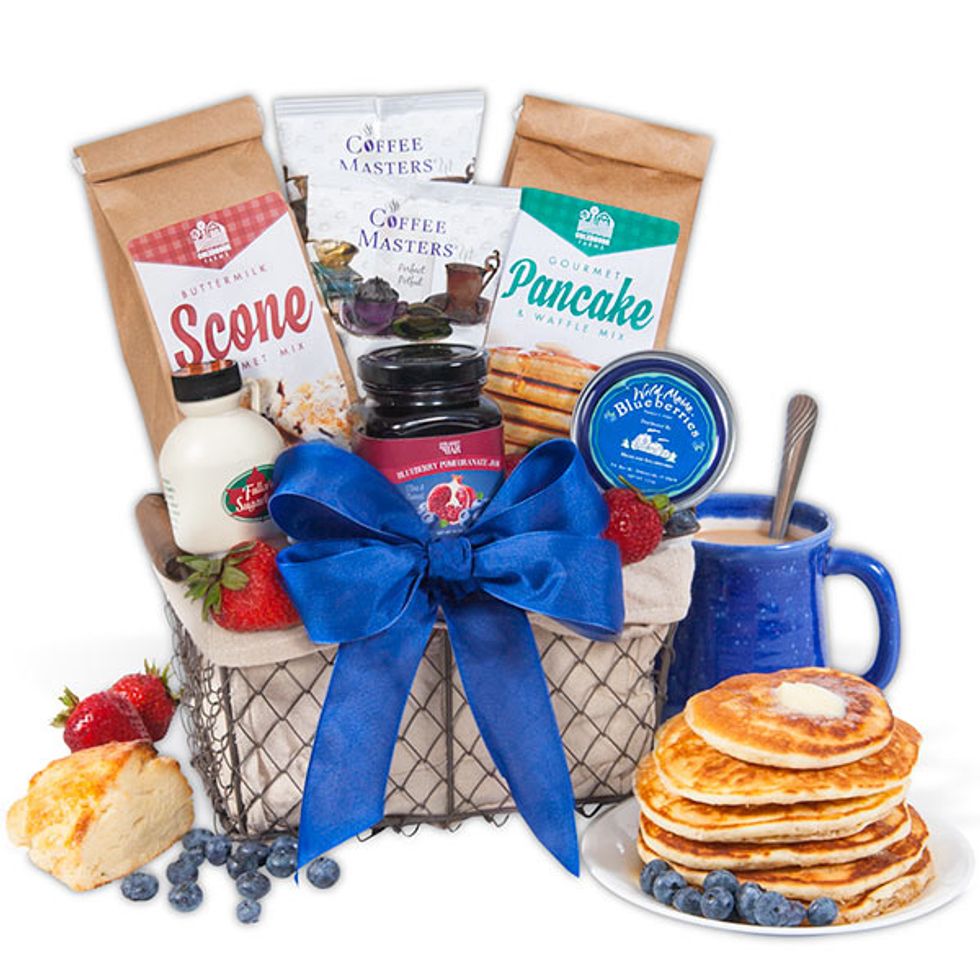 Breakfast basket Via gourmetgiftbaskets.com
Surprise your S.O. with breakfast in bed. The Gourmet Breakfast basket from Gourmet Gift Baskets is filled with tasty treats that will have him bright-eyed and bushy-tailed for a mouthwatering morning. Inside, he will delight in pancakes, scones, New Hampshire maple syrup, gourmet coffees, jams, and more morning munches. For the fella with a sweet tooth that starts at sunrise, this basket is breakfast at its best.

Cost: $59.99
Train Pocket Watch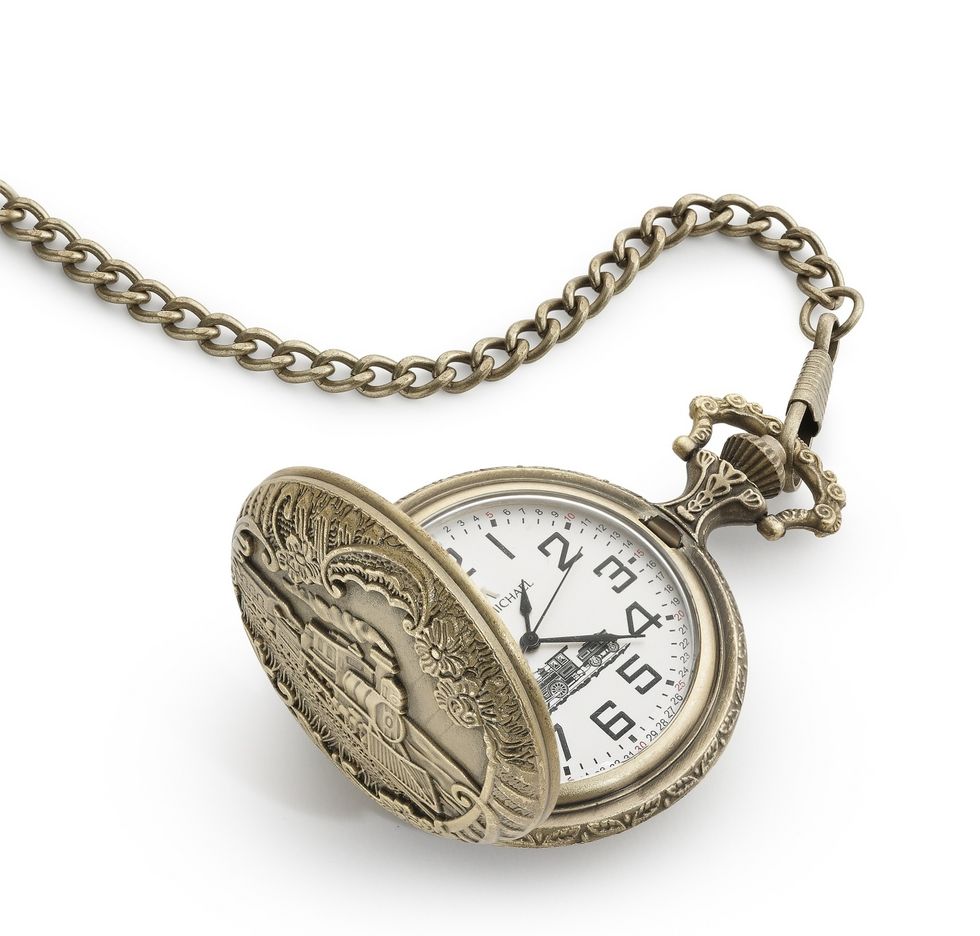 Pocket watchVia thingsremembered.com
Because time with that special man in your life is always precious, gift him with the Things Remembered Train Pocket Watch. Pocket watches are classic and cool, this one vintage-style with an antique gold finish and train design. When he keeps this precious present in his pocket, thoughts of you will fill his heart as it ticks along with his watch. Get yours engraved both inside and on the back to add that extra meaningful touch. Wrist watches may be what many guys these days are used to, but once your recipient sees how special your timeless gift is, pocket will be his preference.

Cost: $65.00
Make Your Own Hot Sauce Kit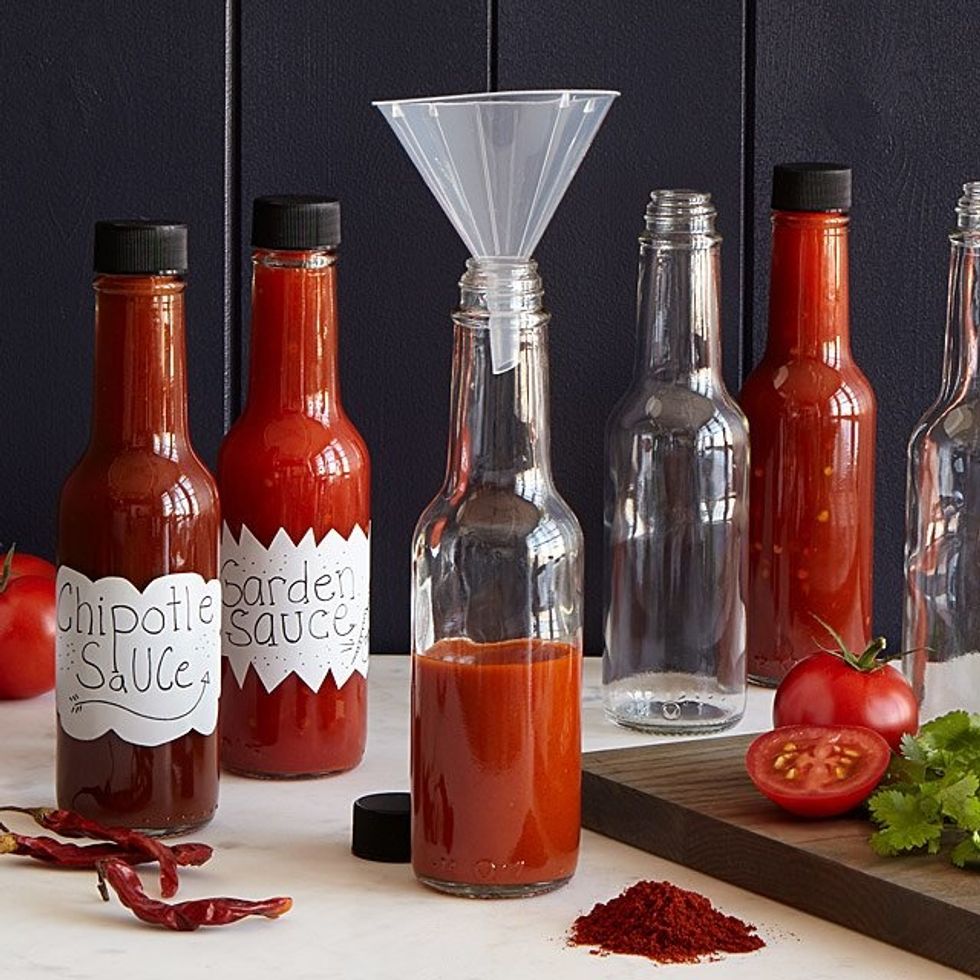 Hot sauce kitVia uncommongoods.com
For the dude who like to kick things up a notch, Uncommon Goods' Make Your Own Hot Sauce Kitwill have his taste buds tingling. That inner-gourmet will surface as he stirs and samples a tempting DIY creation. The kit comes with a sample of spice packs, bottles, a funnel, gloves, and the other hot sauce-making essentials along with easy-to-follow instructions on how to make hot sauce that's unique and delicious. Your hottie with the hot sauce may not want to do the dishes, but at least he'll will be cool with the caliente condiments!

Cost: $34.95
Solid Cologne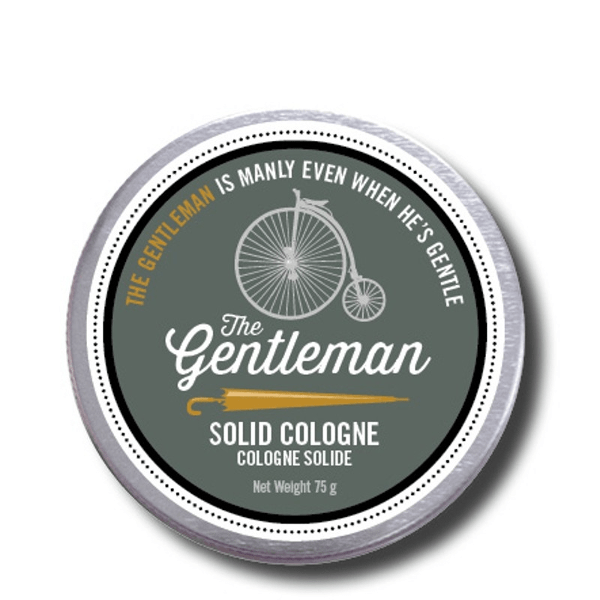 Solid cologne barbaware.com
Walton Wood Farm makes neat little tins of soy-based solid colognesthat your guy will find fragrant and fun-to-apply. Never heavy or overly aromatic, these solid colognes are convenient and carry along-friendly, each neatly packed in their own twist-off tins. Three scents are available: The Athlete – bergamot and tea; The Beast – lemongrass and citrus; and The Gentleman – citrus and musk. Freshness never goes out of style, and a great smelling fella is always a good thing. The scent lasts and lasts, bringing all-day delightfulness to everyone around him.

Cost: $36.00
Now go get a gift for your guy!