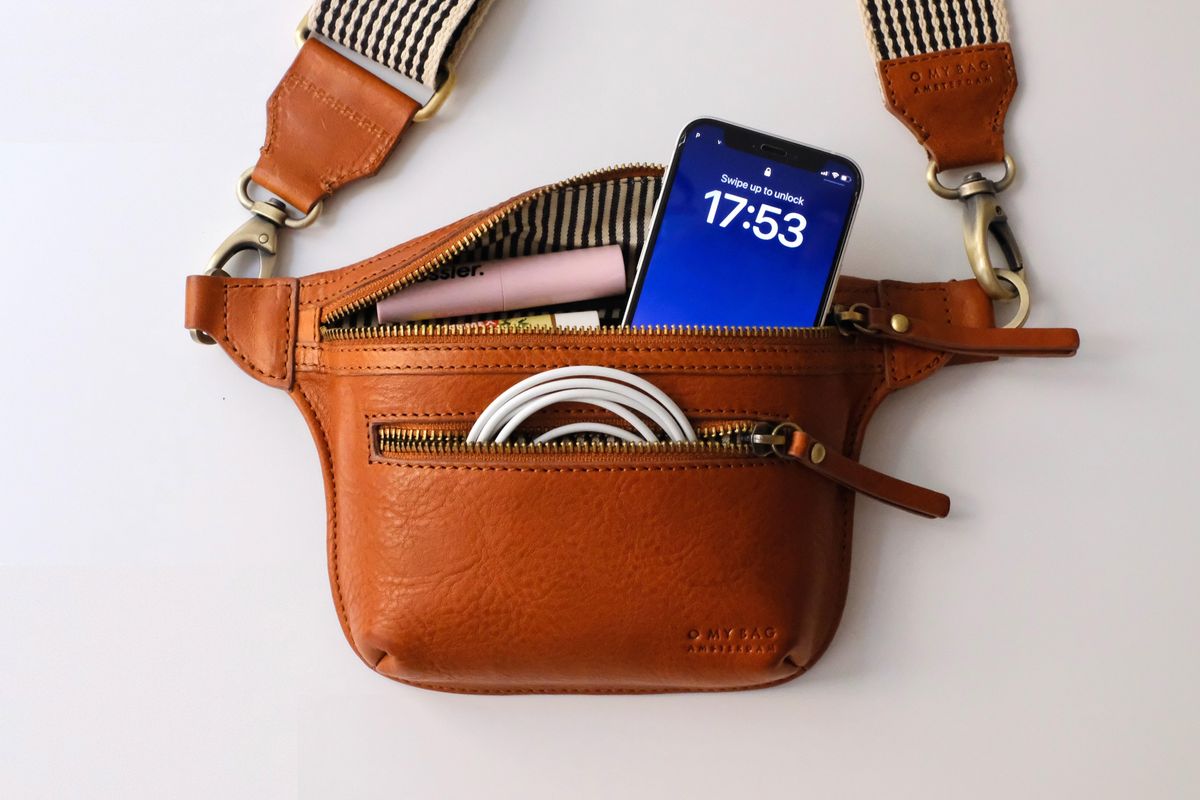 Why You Need To Travel With a Fanny Pack (And What to Put in It)
Any frequent traveler will tell you that it's the little things that take travel days from tedious to worry-free.
Travel is all trial and error. And I've made a lot of errors. Missing flights, overstuffed luggage, sneaking on an extra carry-on — I've done it all.
---
By now, it's old news that we're in an era of chaotic travel. Ever since the post-pandemic, revenge-travel era, everyone's been hopping on flights. At first, I thought it would calm down after last summer. Then I thought everyone's wanderlust would calm down after this summer. But now it's fall, and the entire planet is taking last-chance trips to cap off 2022.
So, all the old rules still apply: plan smart, pack light, and bring snacks.Now that I'm facing the prospect of booking holiday travel, I aim to make it as seamless as possible. I'm booking all my flights early, adding them to my calendar, and finally buying those packing compression bags I see everywhere on TikTok.
In the same vein, I'm obsessed with packing well. It makes such a difference to arrive at your destination, open your suitcase, and know precisely where everything is. It feels even more satisfying to glide through a travel day because you've planned everything to a tee.
I used to think things like passport holders and printed travel docs were super extra. Boomer stuff, I thought. Even more cringe? Fanny packs. I associated them with that one photo of Dwayne Johnson — you know the meme. But I've seen the light! I've been converted. And, recently, I'm carrying a fanny pack with me when I travel. And I LOVE it.
A fanny pack is the greatest travel accessory. I put absolutely everything in it. From my IDs to my vaccination card and my portable chargers, and my wired headphones, I keep my necessities close.
It may seem like such a small thing, but it makes a world of difference. Any frequent traveler will tell you that it's the little things that take travel days from tedious to worry-free. I even keep my necessities in my fanny pack throughout my trip and throw them into my tote bag or across my torso as I travel. Once you go fanny pack, you never go back.
Here are my fanny pack essentials:
All products featured are independently selected by our editors. Things you buy through our links may earn us a commission.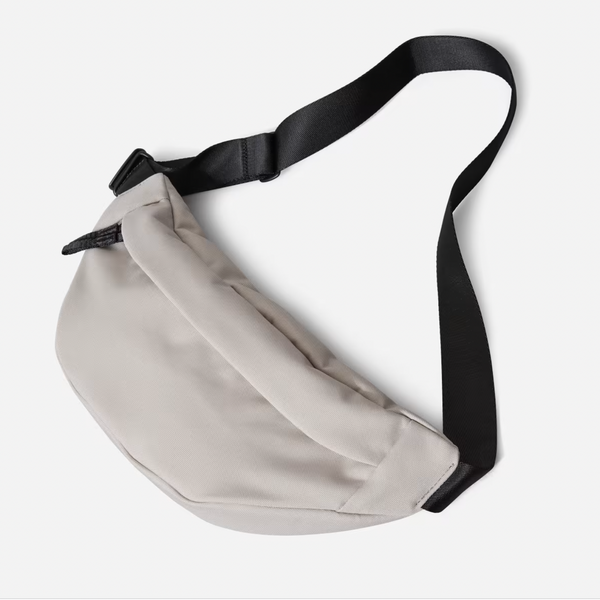 via Everlane
First, you've gotta pick a fanny pack that holds absolutely everything. You want something that meets the Goldilocks ratio: not too flimsy, but not too bulky. This neutral-toned bag from Everlane is a compact, high-quality fanny pack with convenient compartments for smaller necessities.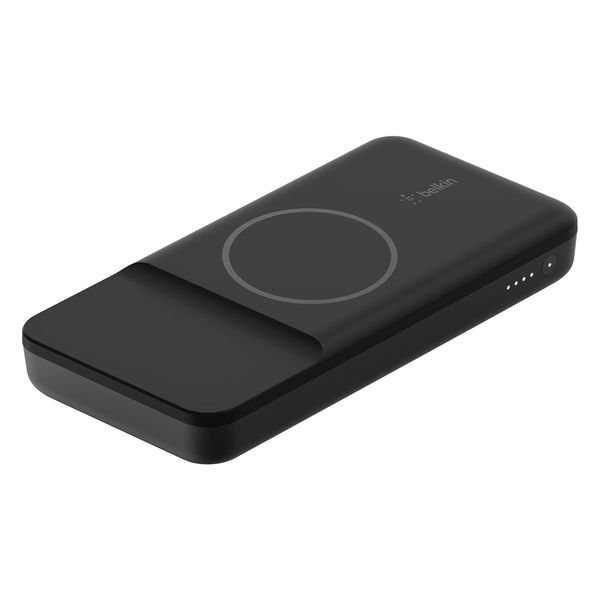 via Belkin
A portable charger is a must on any trip. I've learned that the hard way. Don't get stuck in the rain trying to call an Uber in a foreign country — I have been there, and I've carried this portable MagSafe ever since. No tangled wires in sight.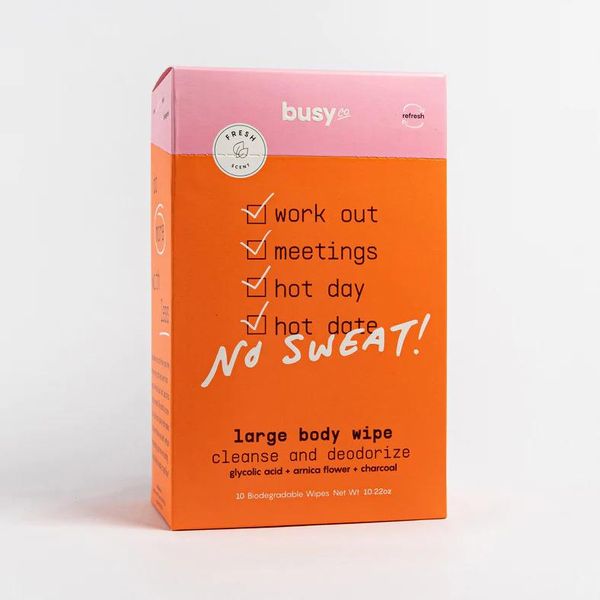 Easily wipe the travel day off you with these body wipes. Busy Co. has wipes to keep you fresh, as well as face wipes that won't irritate your skin. When you're between flights, these will come in super handy.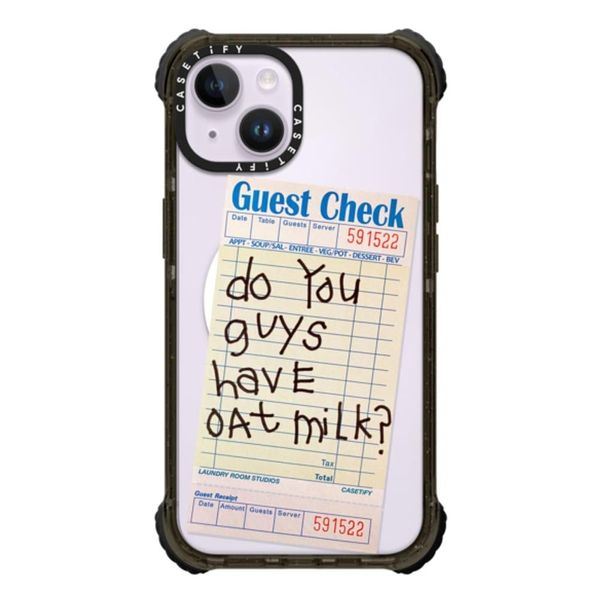 via Casetify
Don't keep your phone vulnerable. My Casetify phone case has saved my phone from many, many tumbles and falls during trips. I can't imagine breaking my phone while abroad. With Casetify, no worries. Choose a case that will hold your cards in the back (Casetify sells MagSafe wallets) so you don't have to carry your whole wallet the whole time.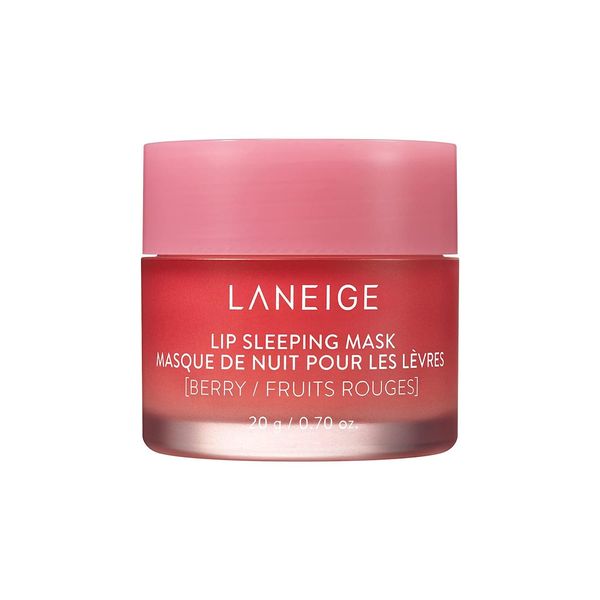 via Laniege
Delightful in-flight skincare might be too intense for most people (though I have no shame). But this viral Laneige lip mask keeps my lips hydrated while on the dry plane.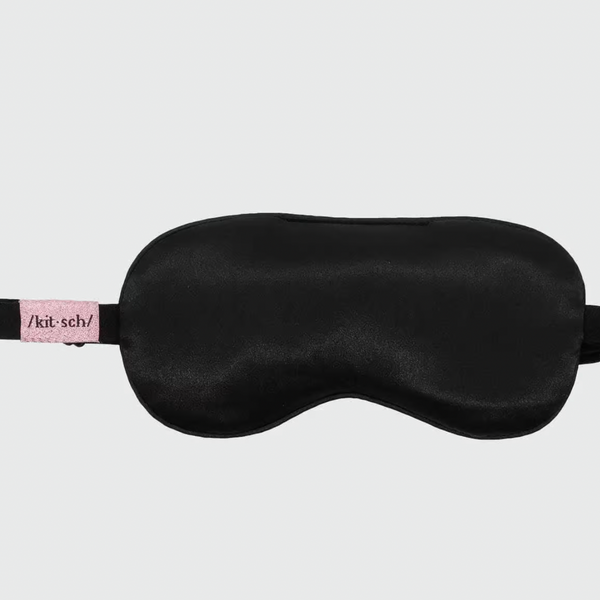 ​via Kitsch 
I cannot sleep on the plane without one of these. But the second it's on, it's lights out. I keep it in my fanny pack for easy access on the flight so I can make the most of my naptime.