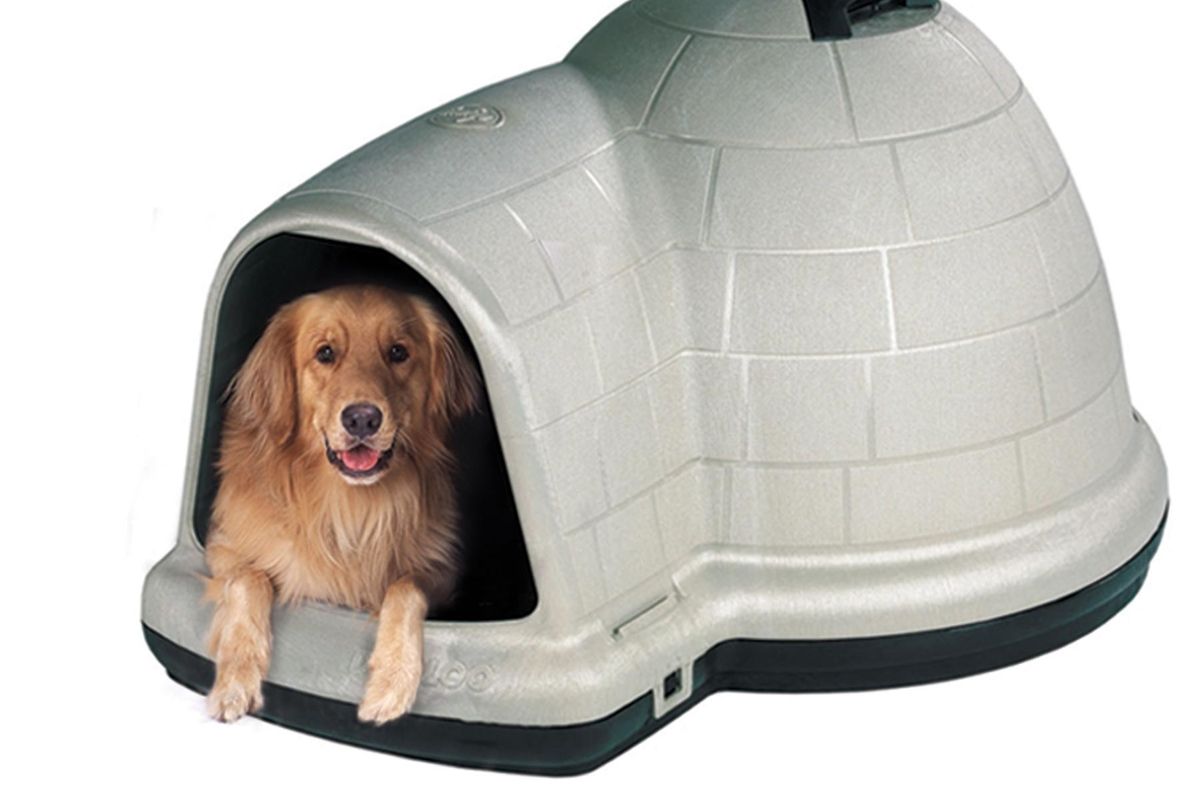 The Best Dog House Kits
Nothing but the best for man's best friend.
Admit it, you treat your dog like a human. You tell them about your day and are convinced they understand. You bring them presents. You share your food. You even cuddle up next to them in bed at night. You want the best for your furry friend, which means getting them a house of their own for when they need a little alone time or just want to get out of the elements. But with all the options out there, how do you know which dog house is best for your pooch? To narrow it down for you, we've compiled a list of the best affordable dog house kits on Amazon right now.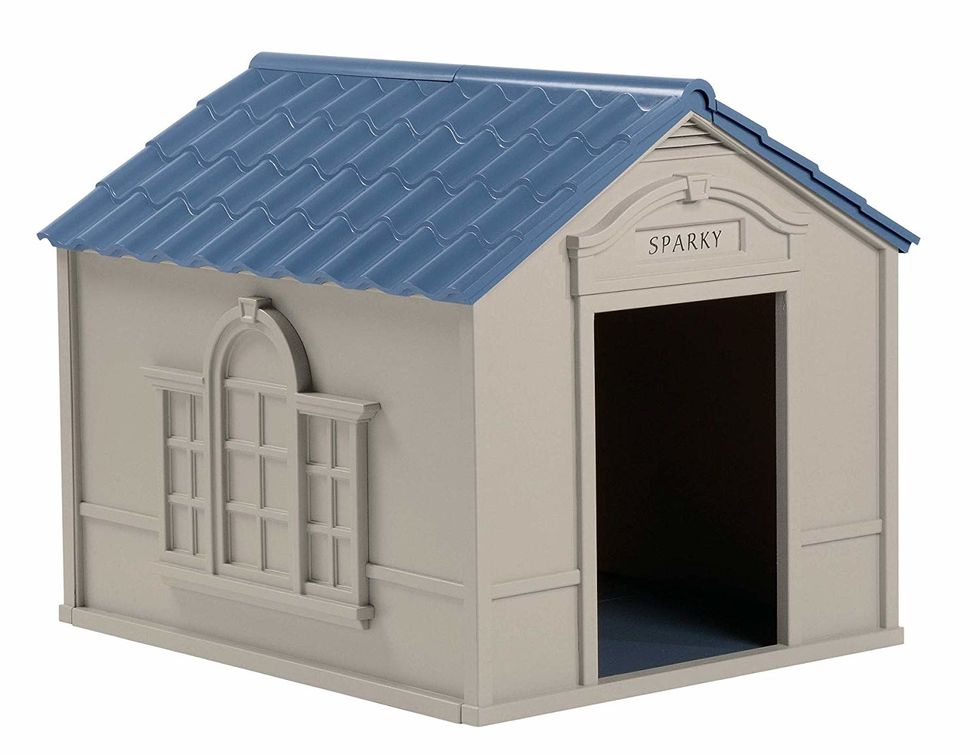 $91.00
This classically shaped dog house is roomy enough for even the biggest dog, but simple enough to look at home in any backyard. It's made of a durable resin to stand up to any climate, and features easy- snap assembly.
Merry Pet MPS002 Wood Room with a View Pet House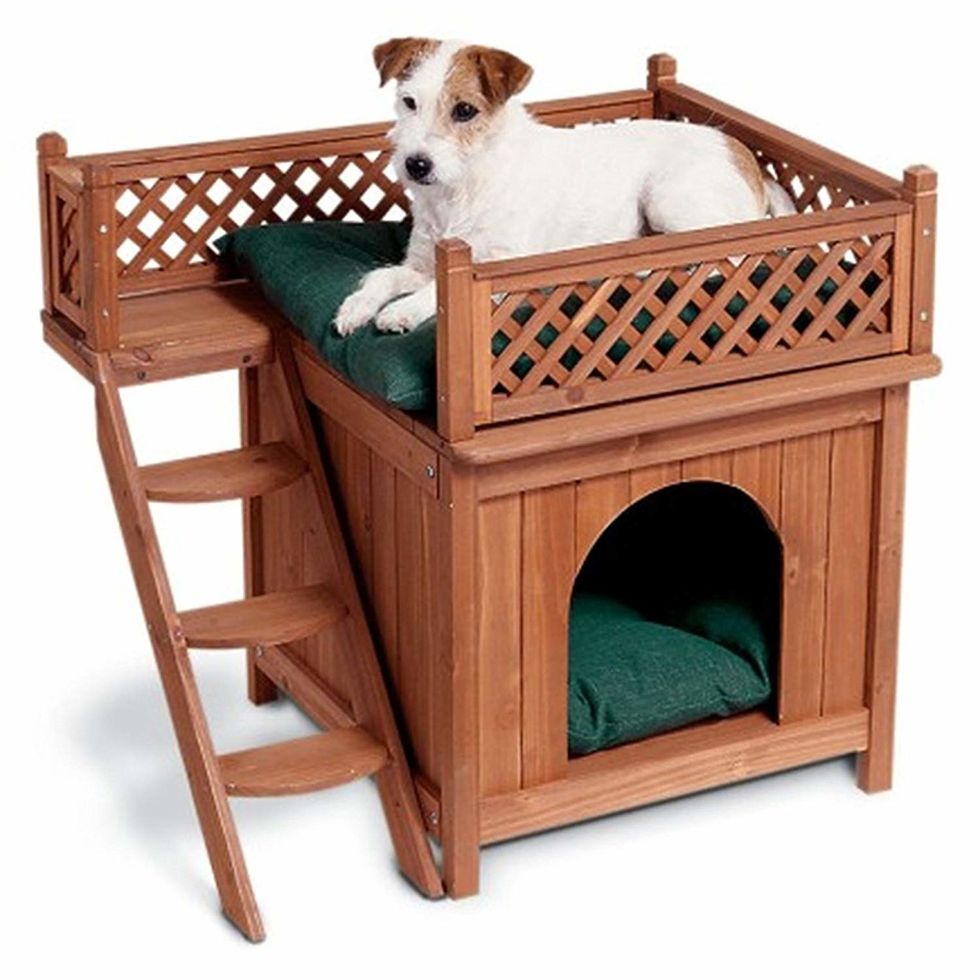 $73.57
While this isn't as traditional as some of the other options on our list, its outdoor and indoor bed options make it perfect for a pup who likes to sun himself. While we don't suggest this house for snowy or rainy weather because of the upper bed, it's a great option for small, indoor dogs who just want their own space.
Precision Pet Outback Log Cabin Dog House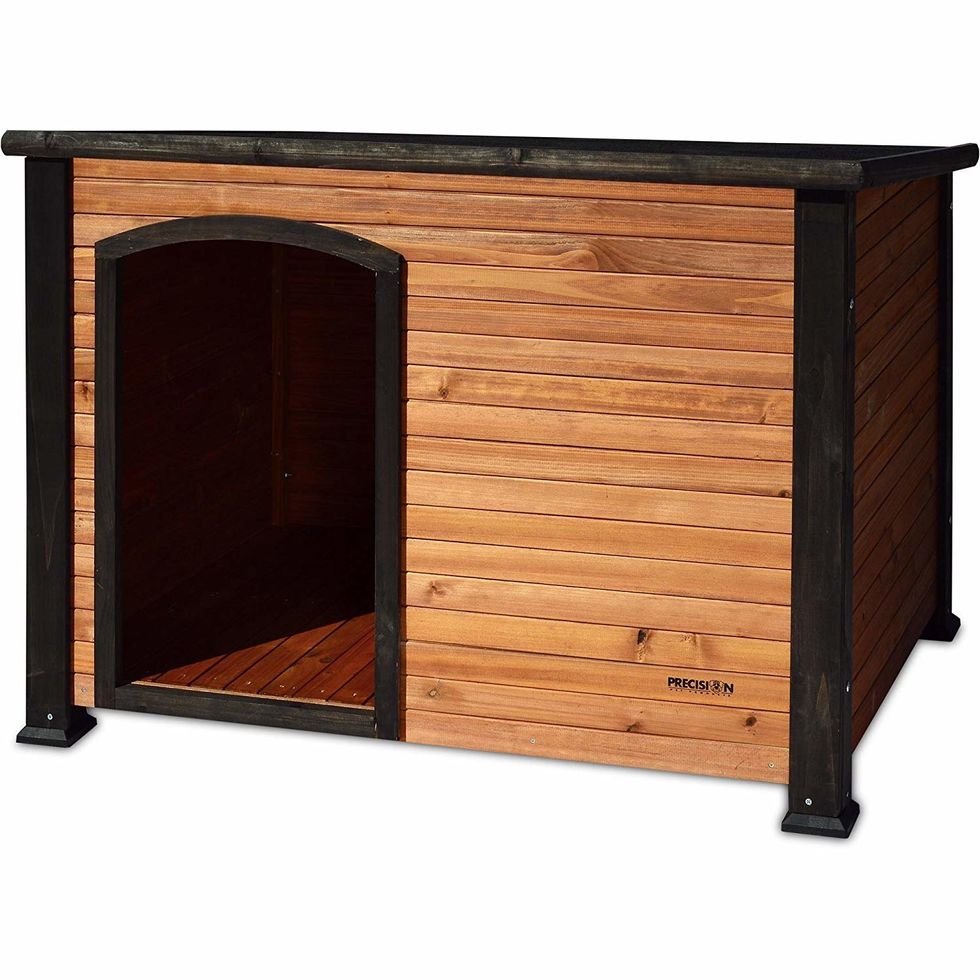 This classic choice is durable, the right size for just about any dog, and is easy to put together. What really makes it special is the padded liner (sold seperately) that will keep your dog warm even in the coldest weather.

$122.99
Petmate Indigo Dog House All-Weather Protection Taupe/Black 3 sizes Available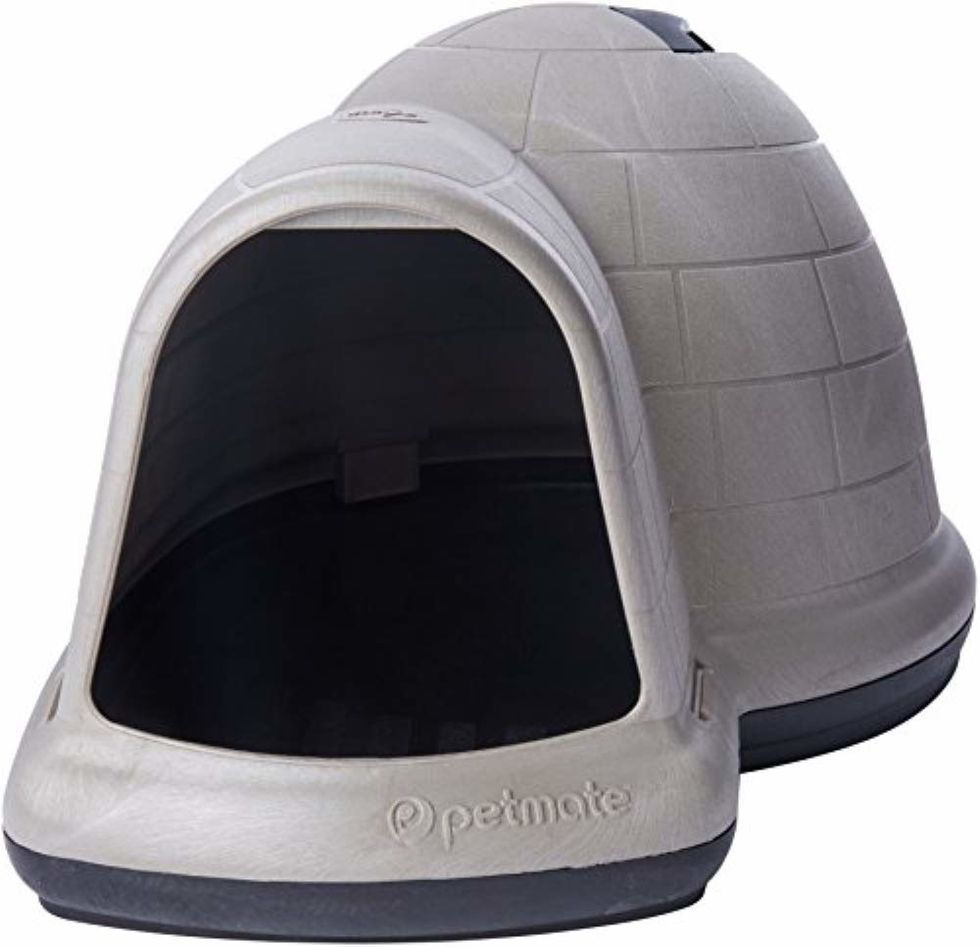 $125.37
This Igloo-style dog house has a round shape that allows your pup to curl up comfortably. It also features a microban coating that prevents the growth of mold and bacteria, and an easy assembly that'll have your dog cozy in no time.

Etna Waterproof Pet Retreat Portable Dog House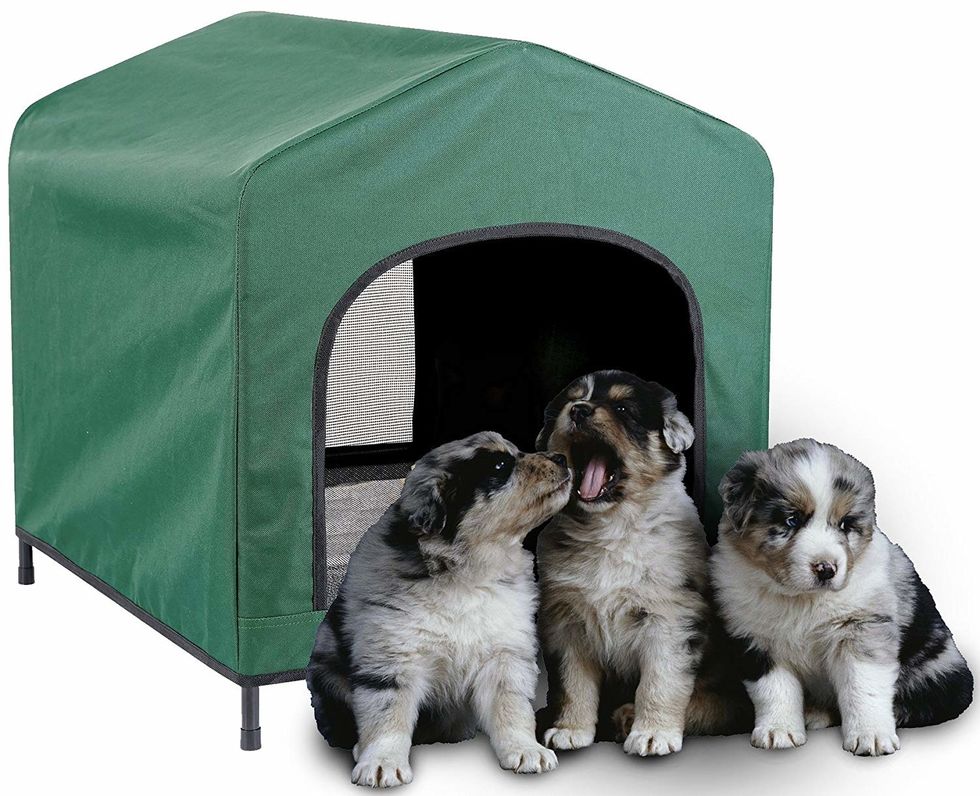 $29.95
The cheapest option on our list, this dog house features an easy setup and a mesh bottom perfect for hot summer days. This isn't the most durable option, but for a temporary dog house, it's a good deal for the price.

---
Brooke Ivey Johnson is a Brooklyn based writer, playwright, and human woman. To read more of her work visit her blog or follow her twitter @BrookeIJohnson.