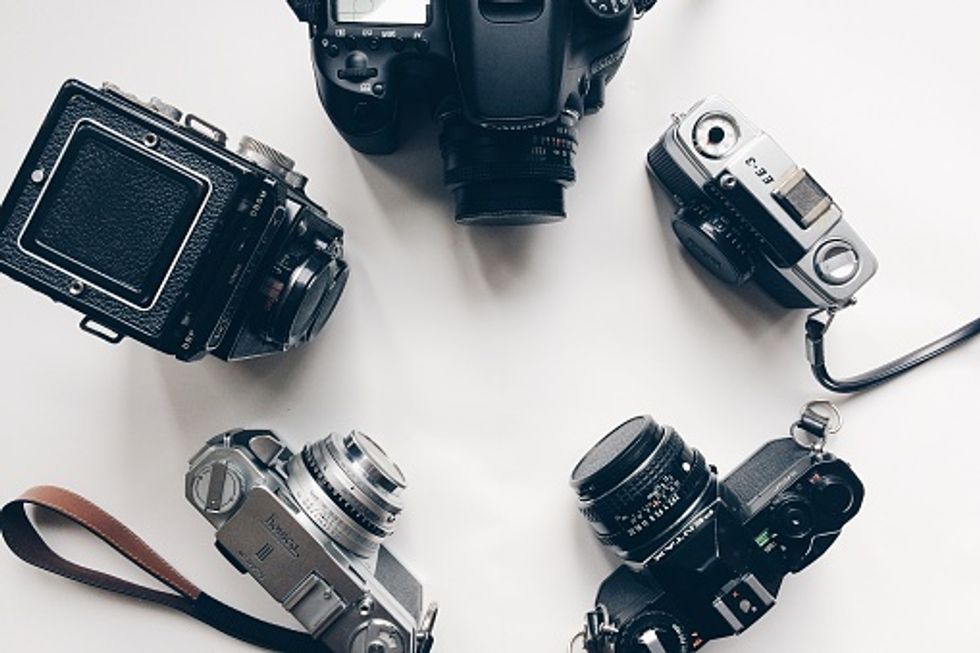 Best Digital Camera Under $200 (That's Not Your Smartphone)
While smartphones keep developing better photo quality, there are some photography purists that refuse to let phones replace digital cameras. While you don't want to be lugging around a bulky (and expensive) camera to all of your family vacations, there are some great alternatives to your smartphone.

The Canon PowerShot is our pick for the best compact digital camera under $200. Not only does it come in a variety of fun colors, but its comprehensive list of features make it stand out against other models.
The camera has a 3 inch Pure Color LCD screen with a wide viewing angle and 4x optical and digital zoom. The HD Video has a full 1,080 pixels that makes your images crystal clear. The Dynamic IS technology stabilizes your footage so you feel like a pro. You can even record a video at high speed and play it back in slow motion.
Choose from a variety of special settings that give you different filters and visual additions to your scene. You can even build panoramas by aligning sequential images.
One of the best parts about this camera is the photo quality in low light environments. There's no blurring, no red eye -- only the image. The camera is especially great for capturing objects in motion. Another cool feature is Best Image Selection. This means the camera takes 5 photos in succession and then chooses the best of the group. This will ensure you're always getting the top shot.
This camera is great for traveling, or just for making memories right in the backyard. That's why we love it, and know you will, too.