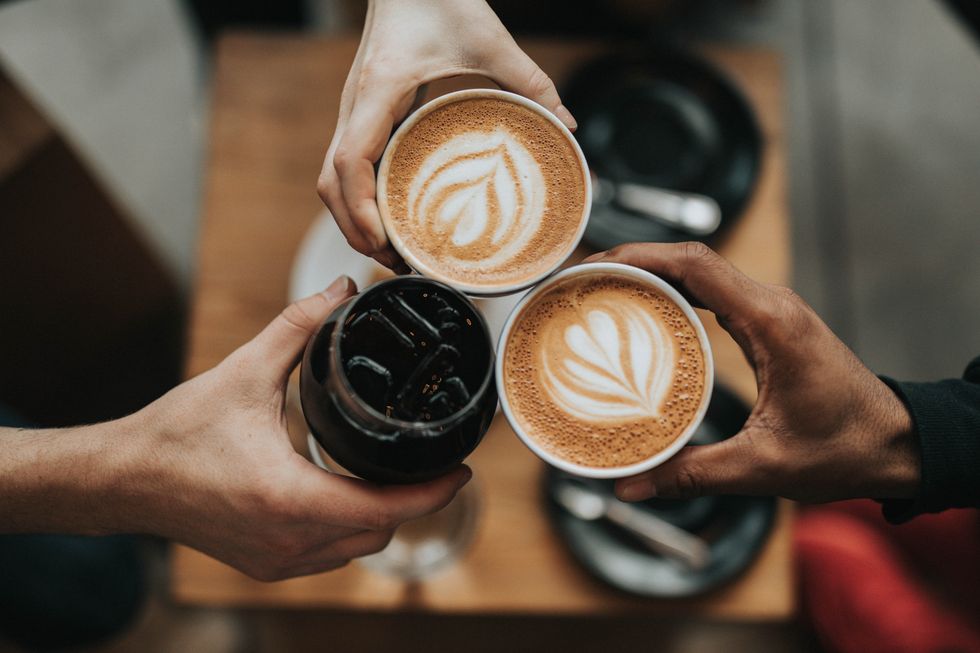 Keurig vs. Nespresso | How do they measure up?
Coffee addicts listen up-- this coffee system is the best for a quick and quality cup of joe.
I can't function without my coffee.
Okay, I can function, but not well. I had an awesome french press at home, but most mornings, I would quickly get ready and stumble out of the house to grab a cup made by anybody but me. At the crack of early it seems like a challenge to prepare my french press coffee. To be fair, it is a more elaborate process then most. Bottom line: I was spending way too much money on coffee out. $3 here and $5 there started to add up and so I decided it was time to splurge on something that makes mornings a little easier.
When I first moved into my post-grad apartment, I settled for a french press because, a coffee snob, I liked the taste of the brew better than your run of the mill coffee maker. I would have liked to purchase a more elaborate coffee system at the time, but a broke twenty-something year old fresh out of school, I settled for the french press. Now that I feel ready to make the investment, I decided to do my research and see how the two leading coffee systems compared. Here's how the Keurig system and Nespresso system stood up to each other.
Cost
I figured cost was the best place to start. I had no idea if there was a major difference in cost or not. Turns out, the Keurig and Nespresso systems are pretty similarly priced. I compared the product from each company that did just a little bit more than standard. On Keurig's side, I checked out their newest product, the K-Select Coffee Maker. It retails for $129.99 which is pretty reasonable. The Nespresso system I looked at was the VertuoPlus Bundle. The VertuoPlus retails for $139.95, but for a little bit more, you can buy the bundle ($179.95) and get a milk frothier with the system.
Look
I love the Keurig because it's simple and classic looking and not too big. It's the perfect option for someone who doesn't want to make a statement with their coffee maker and prefers for it to blend with their other appliances. The Nespresso system seemed to be more versatile in design, but you'd pay for it. Some designs upped the price of the system. Overall, I preferred the Nespresso system anyways because I figure, if I'm going to have it on my counter, it may as well make a statement- plus I love the European look of their white VertuoPlus system.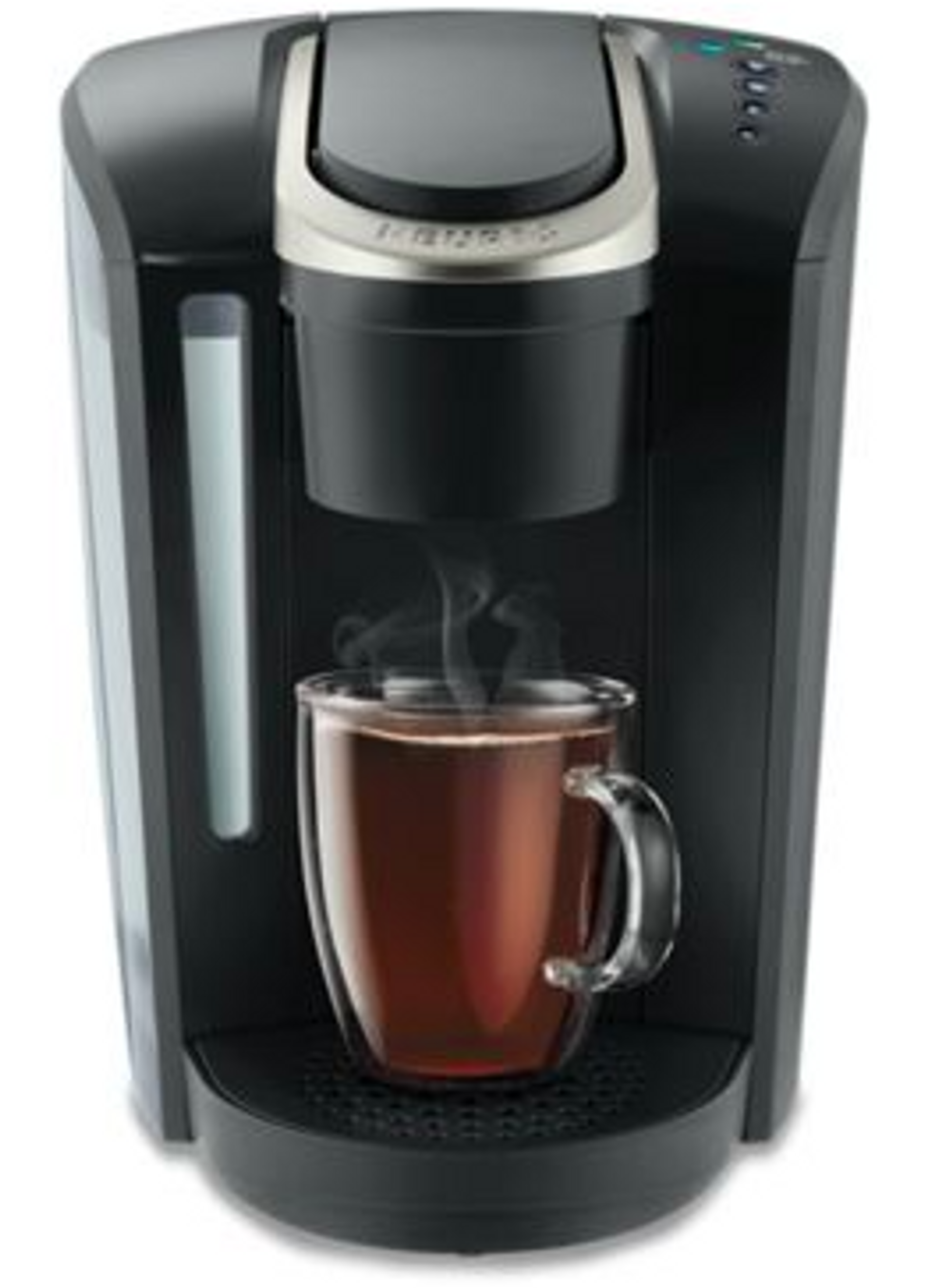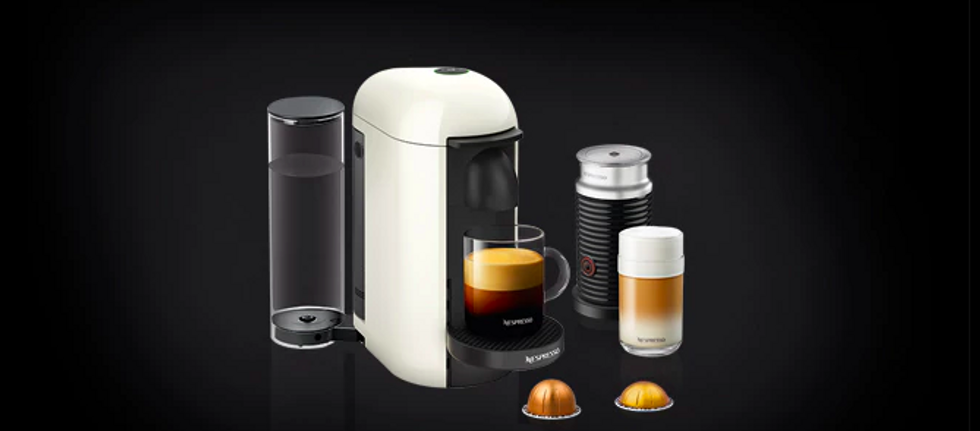 Taste
The ultimate test here is the quality of the coffee. While with the Keurig K-Select system allows you to opt for a stronger cup of coffee, I found that even that cup wasn't quite strong enough for me- I like my coffee REALLY strong. I found that the Nespresso had a better concentration of coffee and the overall taste of the bean was better in my opinion. Again, part of the reason I stuck with a french press for so long was so that I could try and select different roasts. Part of my hesitation to invest in a system was being stuck to one kind of coffee. The Nespresso system was the first capsule based coffee system I wouldn't mind using because I genuinely like the taste of their brew.

Versatility
Last but not least, but also not most important: versatility. I'm pretty basic when it comes to coffee preferring a cup of black coffee made with a stellar bean than adding a lot of sugar and cream, but from time to time, I like to treat myself to a latte. The Nespresso system won hands down in versatility because it does both espresso shots and coffee. The added milk frother is perfect to create foam for a latte.
The Verdict
This one was easy! Although the Keurig is a little bit cheaper and looks pretty nice, the Nespresso system had a better all around taste, was more versatile, and in my opinion had a sleeker look.
Do you have the Keurig or Nespresso? Let us know your thoughts on Twitter.
---
Anie Delgado
is a contributor to Popdust and is an actress and musician based in NYC. Follow her on
Instagram
|
Facebook
|
Twitter
and check out her music on
Spotify