Organize your schedule, manage your projects, and collaborate with others using these apps.
The life of a full-time student is a busy one. There are lectures, group projects, tests, club meetings and more. How do you stay organized and keep up with it all? There are plenty of apps for that. This list focuses on apps mostly designed for students or great general ones that are easily applied in an academic setting. Most of these apps can be used for free and/or have an affordable price scheme.
Keep track of your schedule, assignments, and grades
1. My Study Life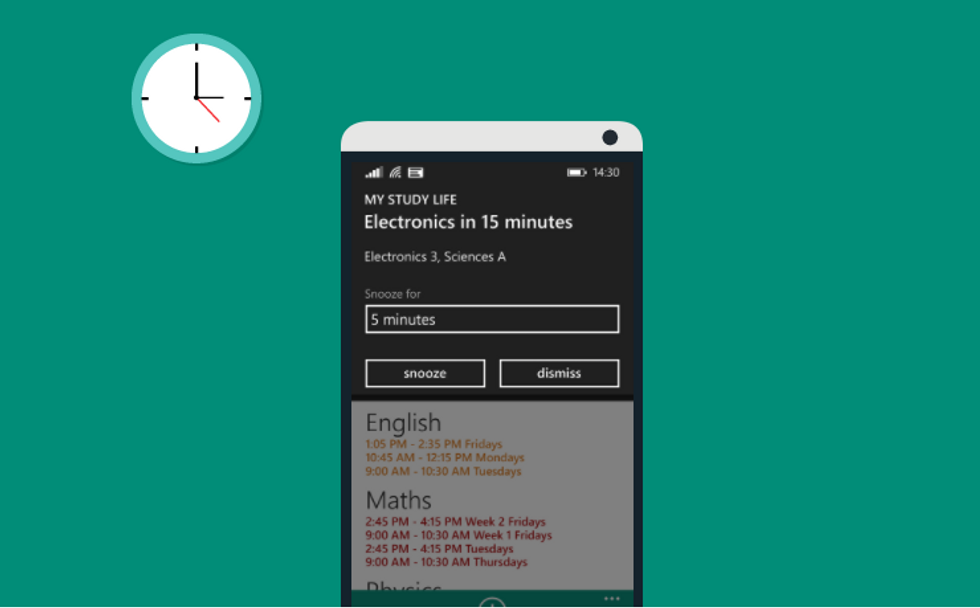 mystudylife.com
My Study Life is a free web app with iOS and Android companions. Put in all your classes, events, and assignments. You can also input other tasks outside of school work, which will help you keep track of personal projects or extra curricular responsibilities. You can also receive reminders about homework, upcoming classes and exams to stay on top of all of your deadlines.

2. myHomework Student Planner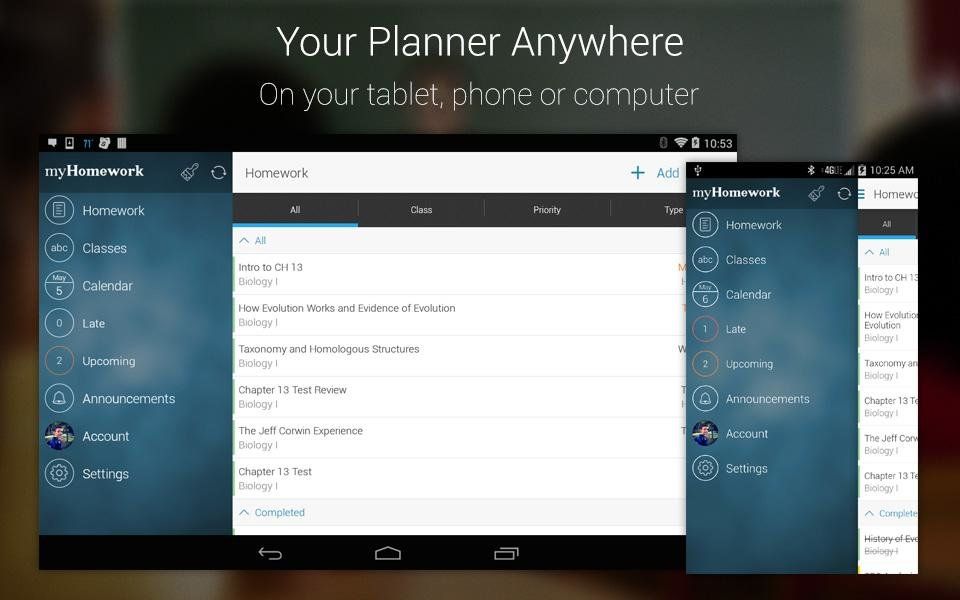 myHomework Student Planner
myHomework Student Planner is a little more robust. The app is available on almost every platform, including Kindle tablets and the Chrome web store. Use it to organize your calendar and track all your to-dos. Stay ahead of the curve with the included upcoming homework widgets to see your assignments at a glance. The app is free to use but includes an annual subscription option for $5, which removes ads, unlocks all themes, allows you to attach files, gives you enhanced widgets, and gives you external calendar access.

3. iStudiez Pro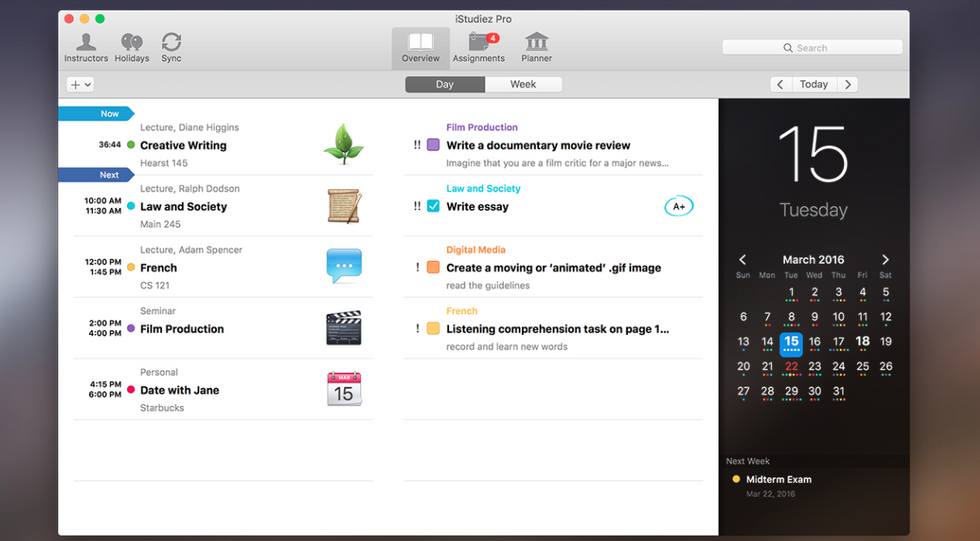 istudentpro.com
iStudiez Pro is a premium app with robust features.. There is a free version you can try on iOS and Mac, but its options are limited without a one-time purchase. You can organize all your classes by semester, including special times for finals and midterms. All your tasks are coded per class so you'll never be confused about which reading assignment goes with which course. You can also track your grades with their proper weight to get a sense of where you stand at any point in the semester. And much more. The desktop apps are $10 and mobile apps are $3.

Use project managers to break big assignments down
4. Trello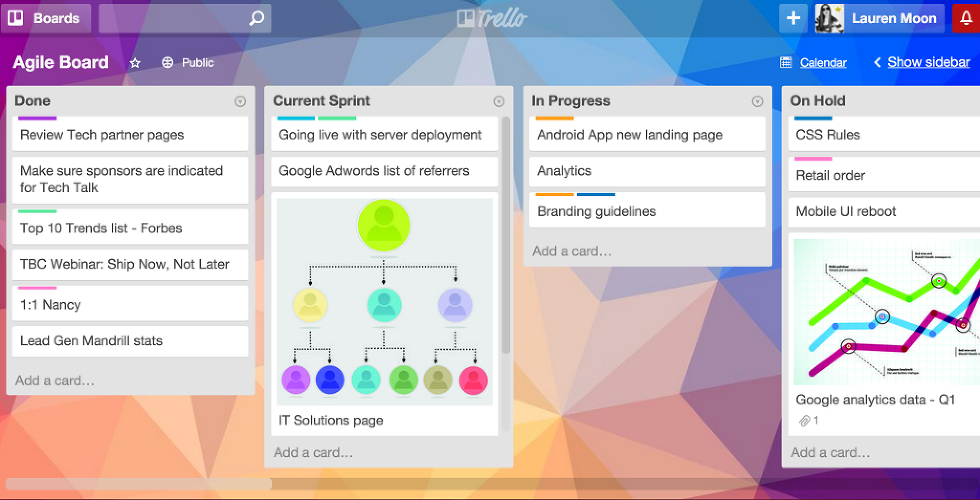 Trello/LifeHacker
Trello is built for project management. The Kanban style layout lends well to breaking down big tasks. Your tasks will be input into the app as "cards," which can then be organized into various lists. You can stay simple with "To Do," "Doing," and "Done" lists. Or set up your own system. It's incredibly flexible and can be adjusted based on each project. There is a premium subscription, but most users won't need it to unlock Trello's full potential.

5. Taskful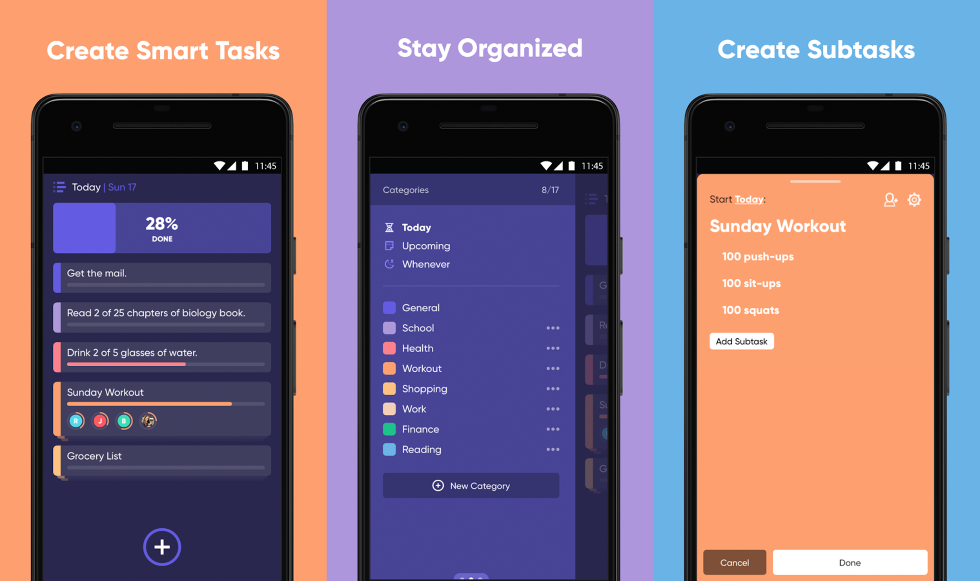 Taskful.com
Taskful is a relatively new mobile app. Its main focus is on long-term planning and goal setting — though you can still integrate your daily tasks. You start by typing in your big project or goal. And then you can add as many subtasks as you like. As you check off each subtask, the progress bar at the top will slowly fill up. It's great if you need checkpoints to keep you motivated. There is a premium subscription for $5 a month that unlocks task sharing, app integration, and syncing across devices.

6. Evernote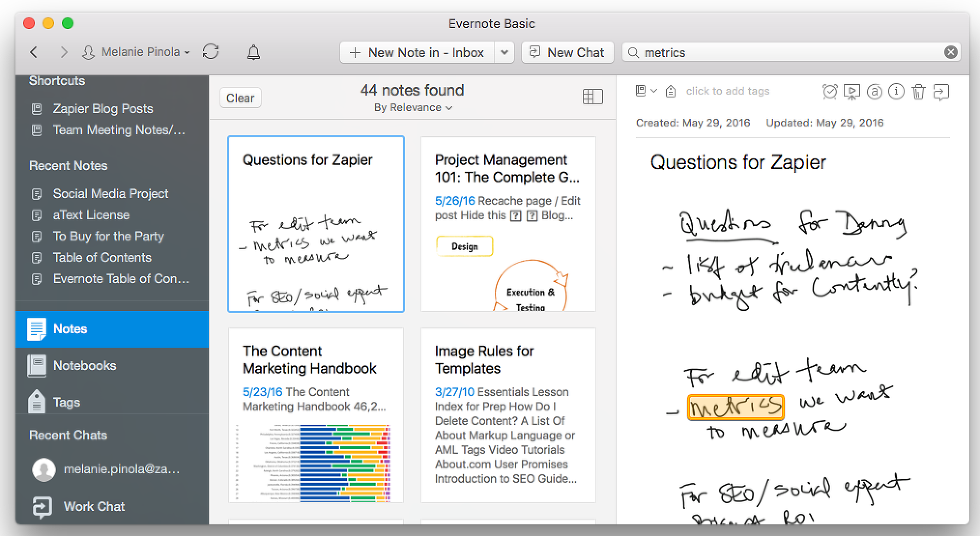 Zapier/Evernote.com
Evernote is one of the kings of the note-taking space. But it is also great for project planning and management. The checklist option can help you stay on top of tasks and reminders will keep you on track. The ability to attach files ensures that all your materials will be stored in one place. You can also share notes if you have to collaborate. Evernote is free to use, but comes with two subscription tiers: plus for $3.99 a month and premium for $69 a year (which students can get at a 50% discount).

Work together with online collaboration tools
7. Group Me
Group Me
Group Me is a free app that lets you add an infinite number of people to a chat. Forget annoying group texts. It's free and easy to set up. You can also keep members in the loop even if they don't have the app with text message forwarding. It's a great way to communicate about a project together or organize your next club event.

8. Slack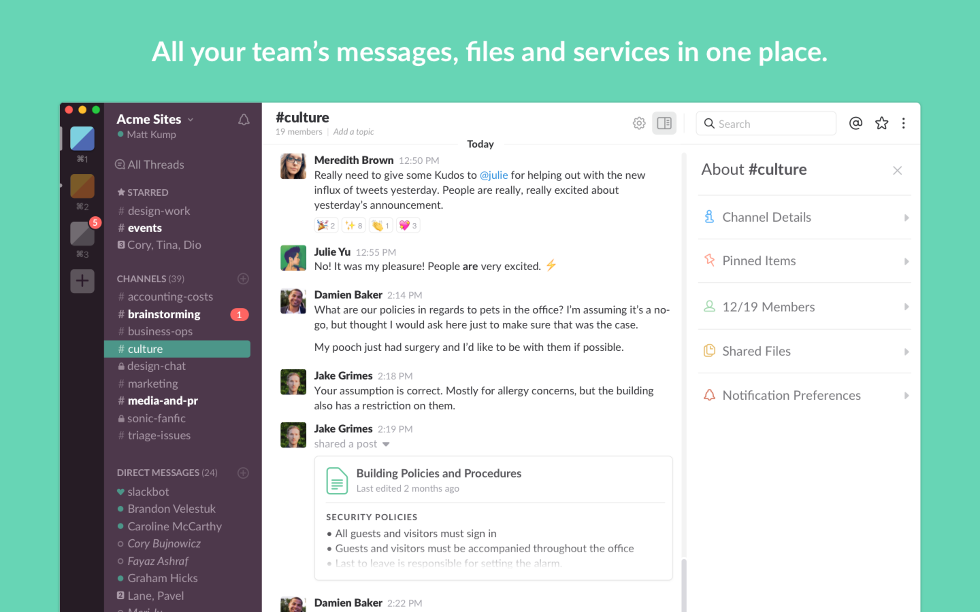 Slack.com
Slack is a super powered chat app. This is for when Group Me just won't cut it. With Slack, you can create a team and set up channels pertaining to different topics. This is best used for a big organization or a very detailed project. If you have a semester-long project, this app will be of great use. Maybe your sorority or school newspaper could benefit. You could also set up a team for your intro to law class to discuss the topics with everyone easily. Slack is free to use, but only lets you see a limited number of past messages without subscribing.

9. Google Drive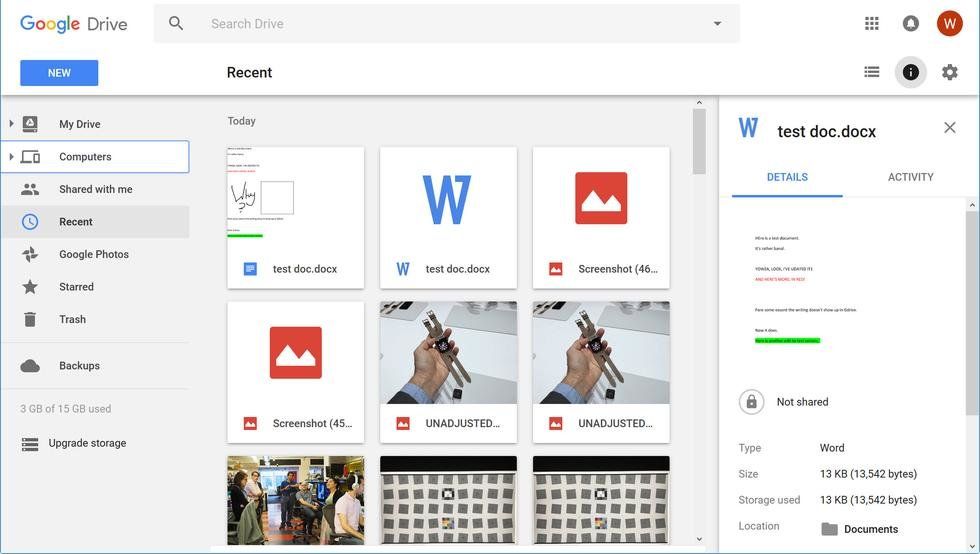 PCMag/Google Drive
Google Drive is by far the most ubiquitous tool for collaboration. With live editing, your group can all work on the same file at the same time. This makes building presentation slides a breeze. And it's all stored in the cloud — so there's no need to worry about losing files or a flash drive.