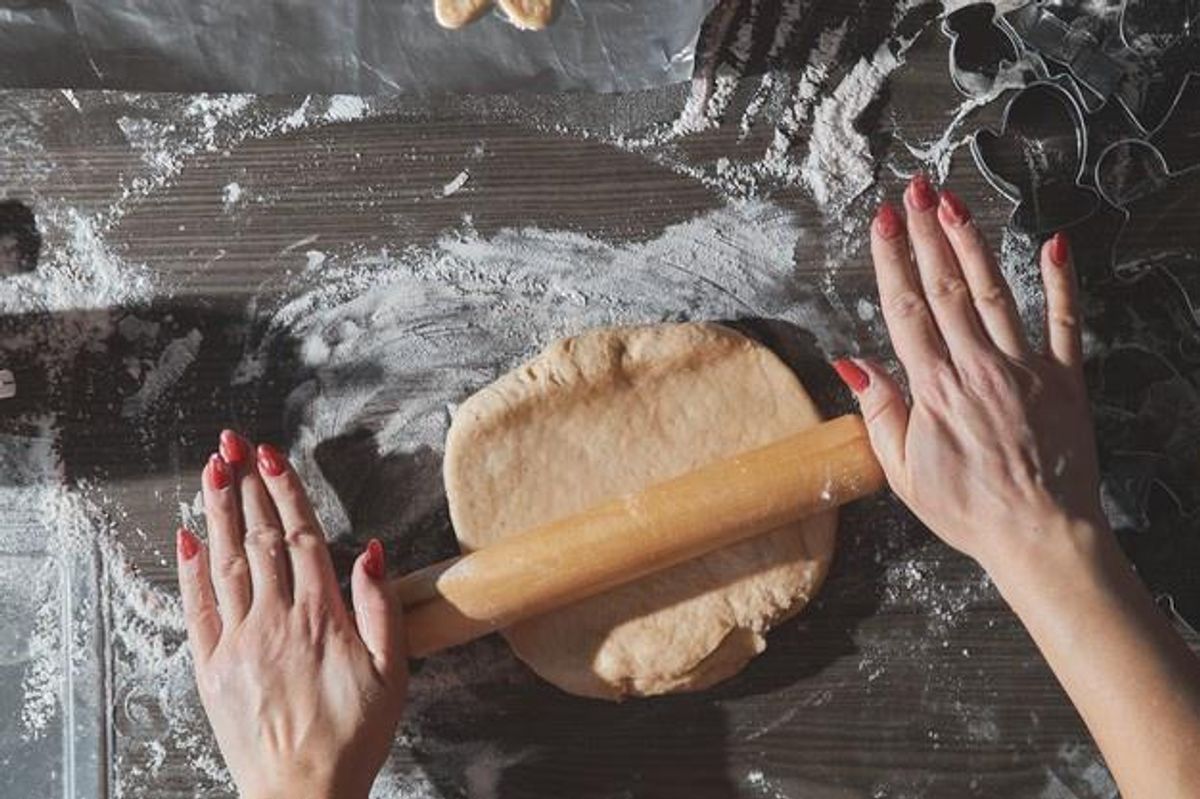 The Easiest Way To Get Into Baking This Fall
Look, baking is no easy task, but isn't it about time you learned?
There's nothing better than a warm pastry on a breezy fall day.
As the cold weather comes in, cozy potlucks and cooking warm meals will soon be a major activity. With Halloween and the holidays incoming, there are plenty of opportunities for cooking up something tasty.
But what if you can't cook? What if before that holiday potluck kicks off, someone asks if you can bring dessert? Are you gonna just grab a box of dry oatmeal raisin cookies from Walgreens on your way to the party, or are you gonna step up and attempt to make something yourself? Look, baking is no easy task, but isn't it about time you learned? That's why Baked In is here to help.
Baked In kicked off back in May 2013, when founders Joe and Anna had the idea for a time-saving baking kit that still provided the full baking experience without all the confusion and hassle that comes with creating a pastry from scratch. After trying out the Baked In methods at a school fete, an artisan market and high street food festival, the public's positive reception was palpable. It was clear this is what people who wanted to learn how to bake had been waiting for.
Today, Baked In is sold across thousands of shops and online retailers in the UK, Europe, and North America including Tesco, Lakeland, Ocado, Hobbycraft, QVC and Moonpig. Their Baking Club subscription service was named in the Independent's top 15 food subscriptions two years running, alongside brands such as Graze, HelloFresh, and Hotel Chocolat.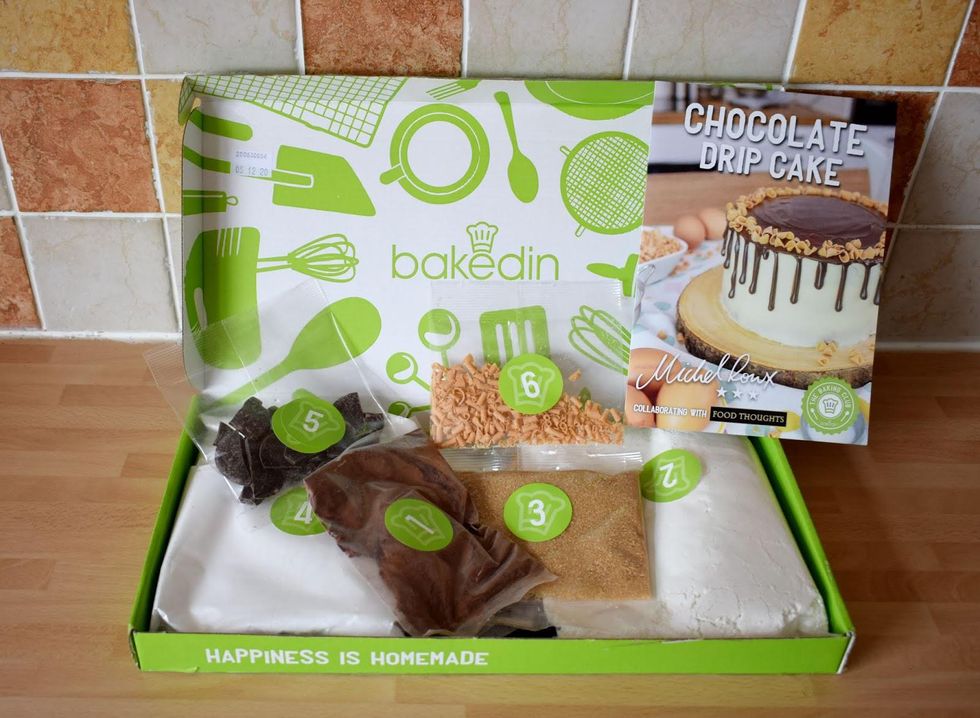 Baked In
But how exactly does it work? Can it really be as easy as it sounds? There are three subscription packages to choose from based on what you're trying to achieve.
The first and most popular subscription is BakedIn's standard Baking Club. Are you the type of baker who is eager to make their own cakes, biscuits, muffins and cookies to share with your friends and family? Do you wanna whip up something delicious for that holiday potluck? The Baking Club subscription is perfect for you. From just £7.50 per month, the subscription gives you a new recipe every month, and all the dry ingredients you could need, already measured out into the perfect quantities. The kit also comes with additional baking necessities like baking paper and the like. All you need to do is follow the instructions and put it all together!
Or maybe you're like many of us and during quarantine watched as your friends and relatives all got into baking bread. The Bread Baking Club from Baked In can help you see what all the hype was about. What's better than the smell of freshly baked bread in a home anyway? The subscription gives you a different bread recipe each month along with all the proper ingredients at the proper weights and measurements.
Maybe you already know how to bake cakes and breads, and want to show your kid why you love cooking so much. The Junior Baking Club is perfect for young bakers everywhere. Aimed at 5-11-year-olds, these easy to follow instructions will allow your kid to cook something for you for a change! These easy recipes will help your kid realize they love baking!
So the point is, don't get caught off guard when it comes time to turn the oven on. For those who have always wanted to learn how to bake goods from scratch, Baked In makes it easy to do so.
Learn more about the Baked In subscription plans at their website here.