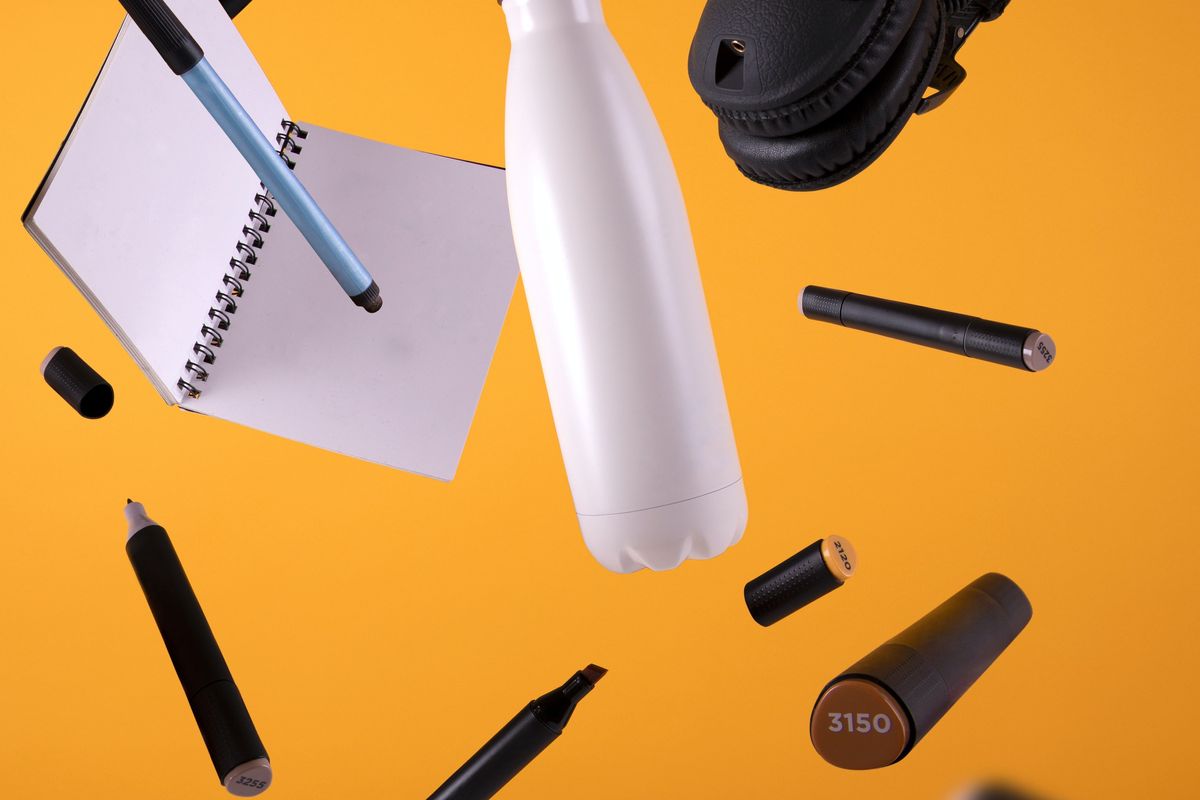 Back to School Essentials for Everyone
Back to School essentials to make you excited about Back to School season
Does the thought of Back To School season instantly fill you with dread? Yeah, me too. The Back to School commercials are taking up every TV channel and every store is stocked with backpacks and shiny new shoes. All of this means summer is over, Labor Day is coming, and the fall semester starts soon.
No matter what phase of life you're in, you can't escape Back to School season.
When you're in college, each September means you're one year closer to having to figure out what to do with your life. As a parent, your Back to School season is filled with signing last-minute permission slips, making sure your kids did their summer homework, and shopping for their growing bodies.
Even if you're somewhere in the middle — out of school but child-free — the dawning of September signifies a change. We like to call it "Back to Productivity" Season. Summer Fridays are over, everyone is back from their Euro trips, and Q4 is just over the horizon.
No matter who you are, it's time to get your life together and set yourself up for the rest of the year.
But one thing that's for sure to ease those September woes? September shopping. Whether you need new outfits for the kids, a new planner for class, or a new novelty water bottle for your desk (a work essential, if you ask me), there's no better time than now to stock up on all the things that make you your best, most productive self.
All products featured are independently selected by our editors. Things you buy through our links may earn us a commission.
For Kids in School
Backpacks
@jr_carson17

HS Senior backpack trend? Is this everywhere or am i just old now? #backpacktrend #highschool #millennialsoftiktok #imold #relateable
No matter what age your kids are, a new backpack is essential for the school season. They go through so much and always end the year torn, tattered, and unable to hold another textbook. They're also a way to show off your kids' personality and send them to school with a smile. And for older kids, a new TikTok trend shows high school seniors rocking kids' novelty backpacks to class. Whether it's all a joke or they're trying to heal their inner child, don't be surprised if your 17-year-old asks for a Toy Story or Barbie backpack.
Sneakers
Work hard, play hard. For kids in school, recess is usually the best part of the day. This means their sneakers need to be stylish and comfortable enough to last the day, and durable enough to face PE as well as the playground. And for older kids, shoes are one of the biggest statements you can make. So stick to the classics and let them rock some fresh kicks.
School snacks? Big no. Like it's a Christmas stocking, pad your kid's (new!) backpack with some healthy snacks. It's a love language.
For College Students
A Sturdy Water Bottle
College is a busy time. Running around isn't running around without your Emotional Support Water Bottle. You don't need me to tell you about the wonders of the Stanley — it can keep your drink ice cold for hours! — TikTok probably already has. Back to School season is the excuse you've been looking for to pick one up. Or another alternative, if you prefer.
A New Planner
Maybe this year is the year your planner really does change your life. Here's to hoping.
Comfies
I spent most of college in different sweatsuits, shivering in the library or going to the late-night cafe for a midnight snack. It's not the outfits you wear to parties you'll remember, it's the comfies that get you through.
For Adults
Walking Pad
Now that summer is ending and chillier months are upon us, the weather is less accommodating of our Hot Girl Walks. Instead of giving up on getting your steps in, now is the time to invest in a walking pad so you can walk from home while you work from home.
Standing Desk
To go with your walking pad, duh. Experts say these supercharge your productivity — and I need all the help I can get to brave the post-summer slump.
Sturdy Work Totes
A work tote is the adult version of a backpack. What bag you use — whether you're schlepping your laptop to an office or a coffee shop — says a lot about you. It has to be functional, of course, but you also want it to reek of style and professionalism.