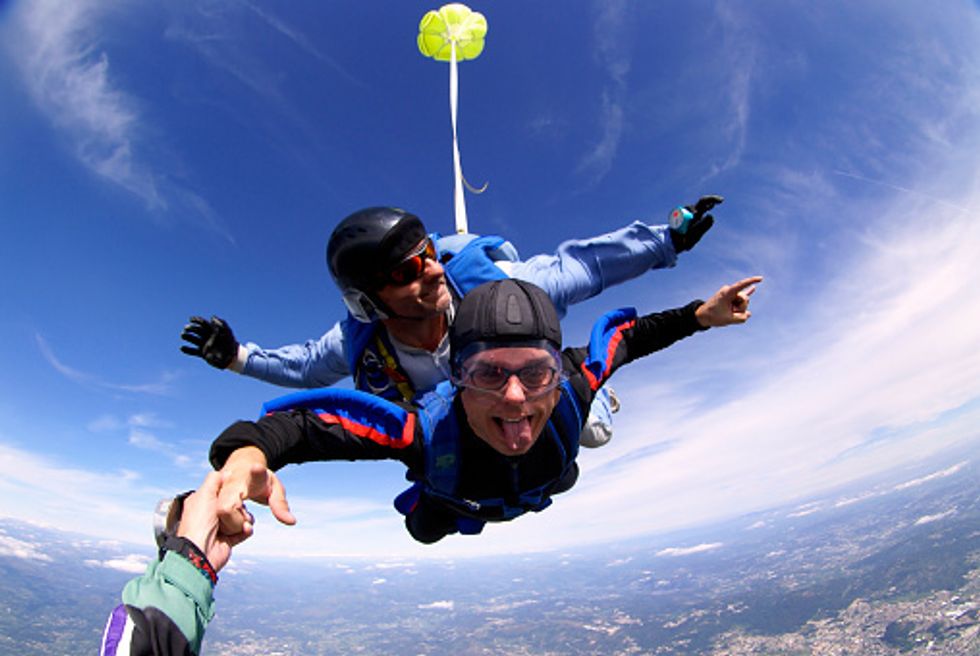 Attention Thrillseekers: Here's The Best Place to Skydive This Summer
Some of us like lounging around in the summer with a good book, but others see summer as an opportunity to seek the ultimate thrills. For those of you that are feeling adventurous, how about a plummet through the sky? For beginners, it can seem a little intimidating, but trust us -- the memory will last a lifetime. You don't have to travel too far to find a great skydiving location. There's natural beauty all over the world, but we think Snohomish, Washington is the best in the U.S.

Skydive Snohomish is a family-run skydiving operation that ensures safety first and of course, fun. If you're a first-timer, not to worry. They offer a tandem skydive (if you want the comfort of a trusted professional) for $225, plus a 30-minute training session. The coolest part is experiencing free fall, which you have to feel to believe.
Or if you have a whole group of adventurous friends, we recommend making a trip out of it. Their group rates give excellent discounts and all of the booking information is conveniently located on their website. They even provide a group organizer spreadsheet and packet, to get you prepared for your adventure.
The team at Skydive Snohomish is out to make even the most timid divers feel comfortable jumping out of a plane. They are patient, knowledgeable, and professional. And if you like what you get and want to pursue more options, you can become a licensed skydiver. Their website gives you everything you need to know about taking the next steps.
Perhaps the best part of the experience is the view. The beautiful Mt. Rainier and Mt. Baker are some of the most awe-inspiring sights to see, especially from the sky. Whether you're an experienced thrillseeker or are just looking for a new summer activity, Skydive Snohomish is worth the plunge.