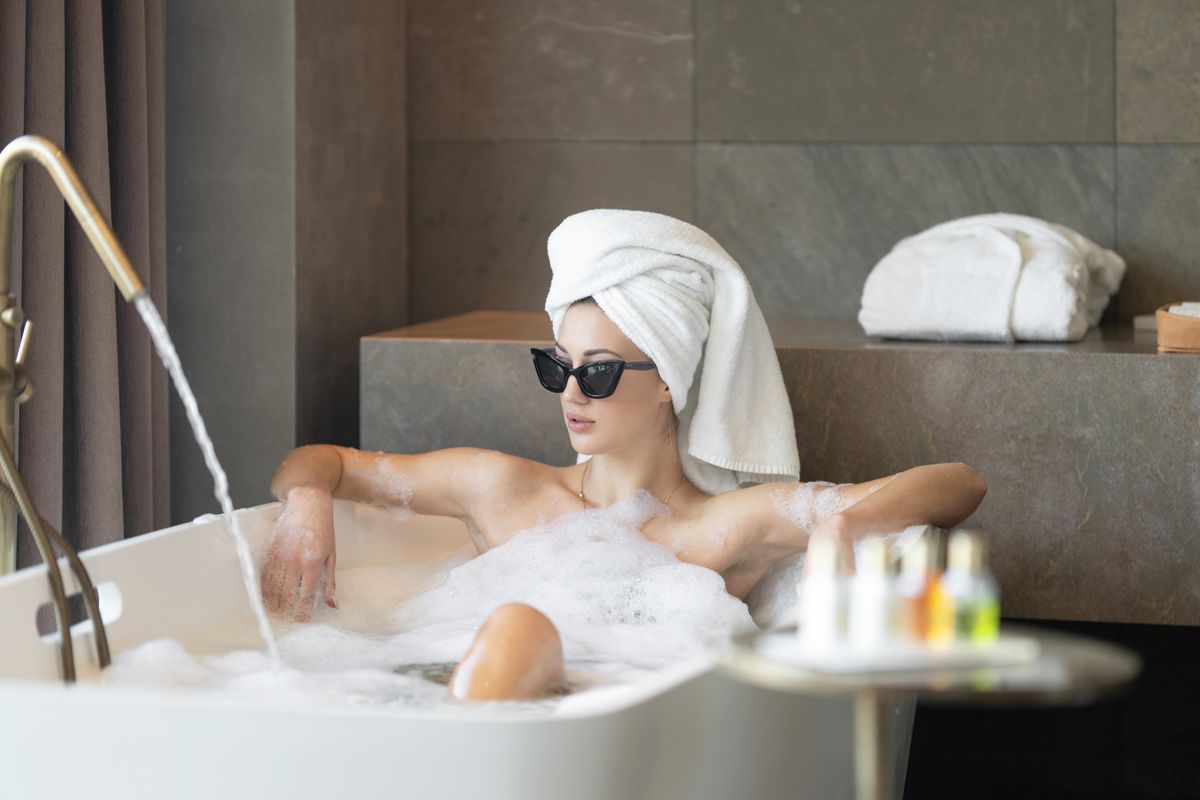 The Best Way To Bring The Spa To You
There are few things in life I believe I deserve more than a little treat. Every day, I deserve to be rewarded for just waking up and trying my best. Sometimes it's the only reason I get through the day: anticipating the little treat that will heal the wounds from my daily inconveniences.
---
A "little treat" can be anything like a coffee from Starbucks, or it can be that Gucci purse you saved up for. Truly, it's just about treating yourself. It's grown in popularity thanks to TikTok highlighting the little treats creators indulge in. So now, just about everyone is shamelessly partaking in tradition.
Summer isn't necessarily supposed to be relaxing, given all the planning and vacationing you do. At the end of the day, summer is about packing as many fun-filled activities in your schedule as possible…mostly outdoors, because it's the only time you truly can handle being outside.
For me, it's traveling down the shore every weekend to abuse my bank account and sleep on someone's couch like I'm in college again. So no, I can't say I'm coming into fall feeling relaxed. Which is why this time of year is all about R&R.
We can all feel fall looming around the corner, it's almost September as I write this. We no longer have Summer Fridays to look forward to and don't get me started on what time the sun will be setting. I'm borderline sick.
This is why, now more than ever, it's important to treat yourself. One of my friends claims she's "protecting her peace" anytime she stays in, or does something that'll benefit her mental health. And the reality of the end of the summer is you start to remember real life is about to start back up…and it's daunting.
So, I want to treat myself - protect my peace - before I feel the first cold morning and one too many leaves start to fall. In short: I want a spa day.
Spas can be pricey. And, worse, if you pick the wrong one, you might get the worst massage of your life and a facial that makes you break out more than anything. It's a risky game — one that I can't afford to lose, quite honestly.
I was determined to bring the spa to myself to save a few dollars but also still feel (and look) like I just stepped out of the Cowshed Spa at Soho House. You deserve to have the spa experience, even if you're too lazy (or nursing your post-summer bank account) to leave your home, like me.
How To Create Your At-Home Spa


There are a few key elements to a spa that can really help you set the ambiance. The Big Three are:

Once you've set the mood, you're going to want to select your treatments. You can even re-create the at-home massage with a massage gun. I always like to do a face mask depending on my needs and have a huge bath filled with all the essential oils and luxe add-ins.
My advice is to put on that show you've been dying to binge, or curate a relaxing playlist filled with your faves, and then get to treating yourself! I like to start with an Everything Shower, hair mask, exfoliating, and shaving so I'm fresh and clean…and then the spa night starts.
If you want to recreate the spa at home, Cowshed Spa and Soho House have their own lines so you can have the luxury spa experience whenever you want…no appointment required! They also make for great gifts, because it's never too early to start Christmas shopping.
Here are my recs if you want to schedule some rest and relaxation in before the chaos re-starts: