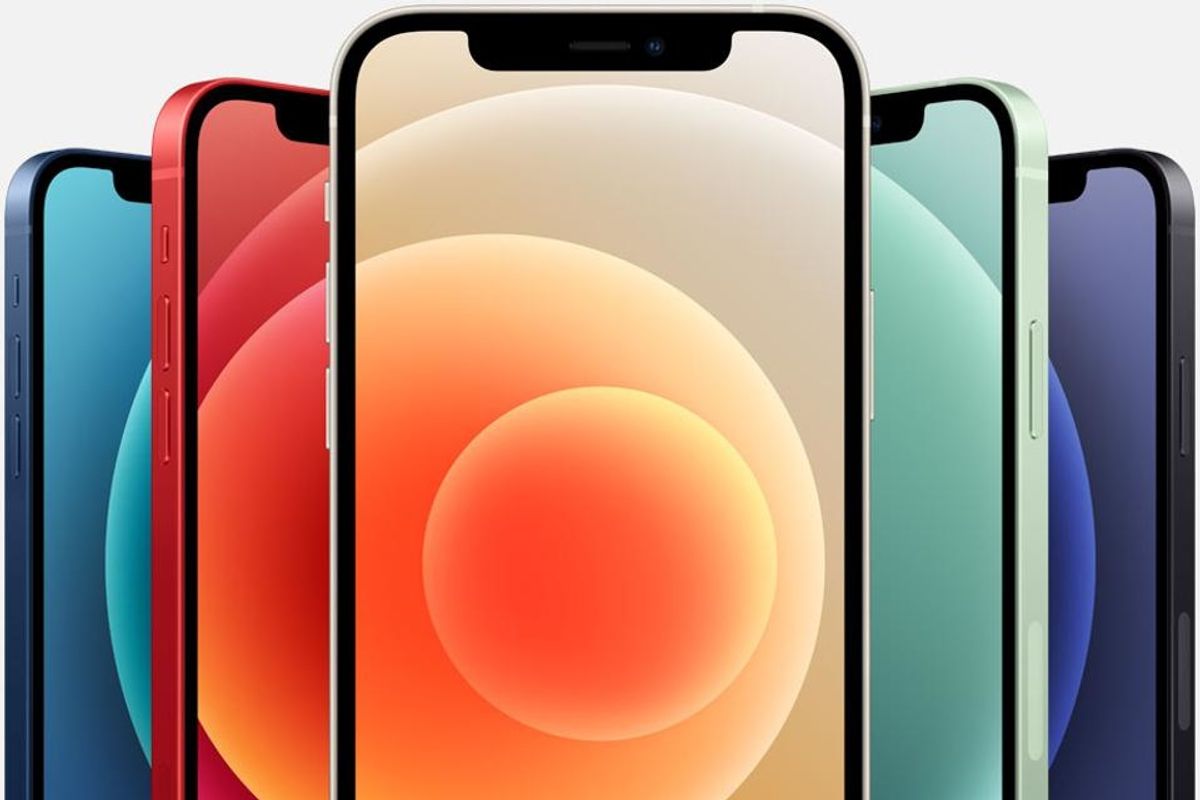 iPhone 12 Review | is it Worth the Price Tag?
The full breakdown of iPhone 12's new features, pricing, and flaws.
We've had so many iPhone models over the last decade, it's hard to keep track of which version is the newest.
While some iPhone updates have been major upgrades from their predecessors, other have left much to be desired given the steep price tag.
Now, Apple has just released the iPhone 12, which they promise to be the most revolutionary model yet. But at over $800, is it really worth upgrading if your current model is perfectly functional? Let's break it down with an iPhone 12 review.
Meet iPhone 12 — Appleyoutu.be
First of all, let's talk about the hardware and physical shape of the new phone. Here are the key specifications according to Forbes:

Dimensions 5.78 x 2.81 x 0.29in
Weight 5.78oz
Display 6.1in, 1170 x 2532 pixels, 460ppi
Water-resistance IP68 (depth of 6 meters for 30 minutes)
Rear Cameras 12MP, f/1.6 wide, 12MP, f/2.4 ultra-wide
Front Camera 12MP, f/2.2 wide
Storage 64GB, 128GB, 256GB
Pricing:
64GB: $829 sim-free, or $799 with carrier discount
128GB: $879 sim-free, or $849 with carrier discount
256GB: $979 sim-free, or $949 with carrier discount
So how do iPhone 12's new features and pricing compare to the iPhone 11, the model that's been serving many of us well since September 2019? Well, most noticeably for the casual consumer, the iPhone 12 has a completely flat screen unlike the slightly pillowed screen of the iPhone 11. It also features curved edges and is generally lighter and smaller (15% less volume than the iPhone 11) while retaining the same 6.1 inch screen size.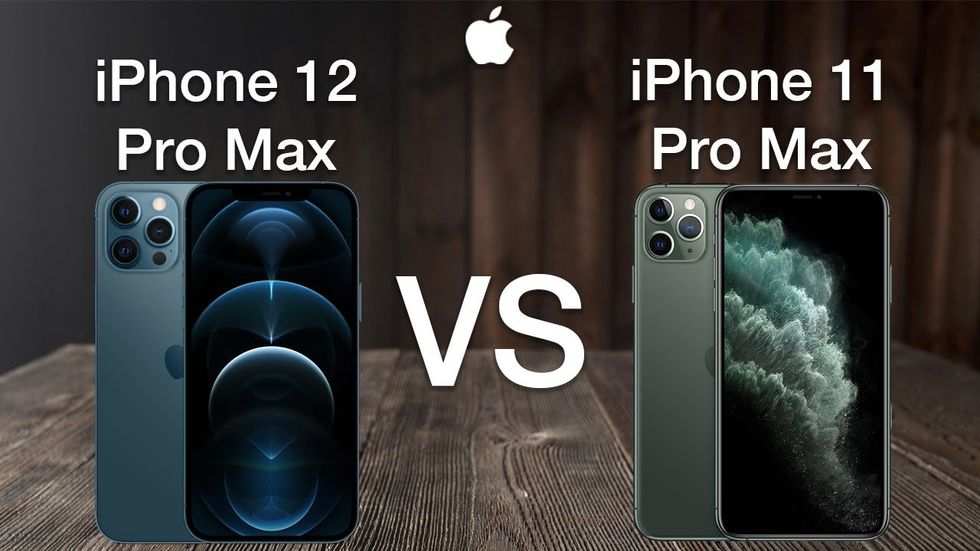 youtube
Still, that size difference isn't enough to justify the price tag. So what else does iPhone 12 offer that the iPhone 11 doesn't?
New iPhone 12 features:
OLED Screen
For the first time in the history of iPhone, iPhone 12 offers an OLED screen instead of a LCD screen like previous models. That might not sound like a big deal, but the difference becomes immediately clear when viewing content on the new screen. The colors are remarkably brighter, the blacks are blacker, and the high-quality contrast makes it easier to read even the finest print. Plus, the iPhone 12 pixel density has been upgraded from 326 pixels per inch to 460ppi, a noticeable difference for anyone.
Tougher screen
If you're someone who has had an iPhone for any length of time, odds are you're familiar with that specific heart-stopping moment when you drop your phone and immediately snatch it up to look for cracks in the screen. And odds are, you've probably shattered a screen or two. If you tend to experience butter fingers when it comes to your phone, the iPhone 12 might be a great choice for you. The iPhone 12 screen is guaranteed to have 4X better drop protection than previous models thanks to the new Ceramic Shield screen. Apple guarantees the iPhone 12 has the toughest screen of any smart phone on the market.
Better colors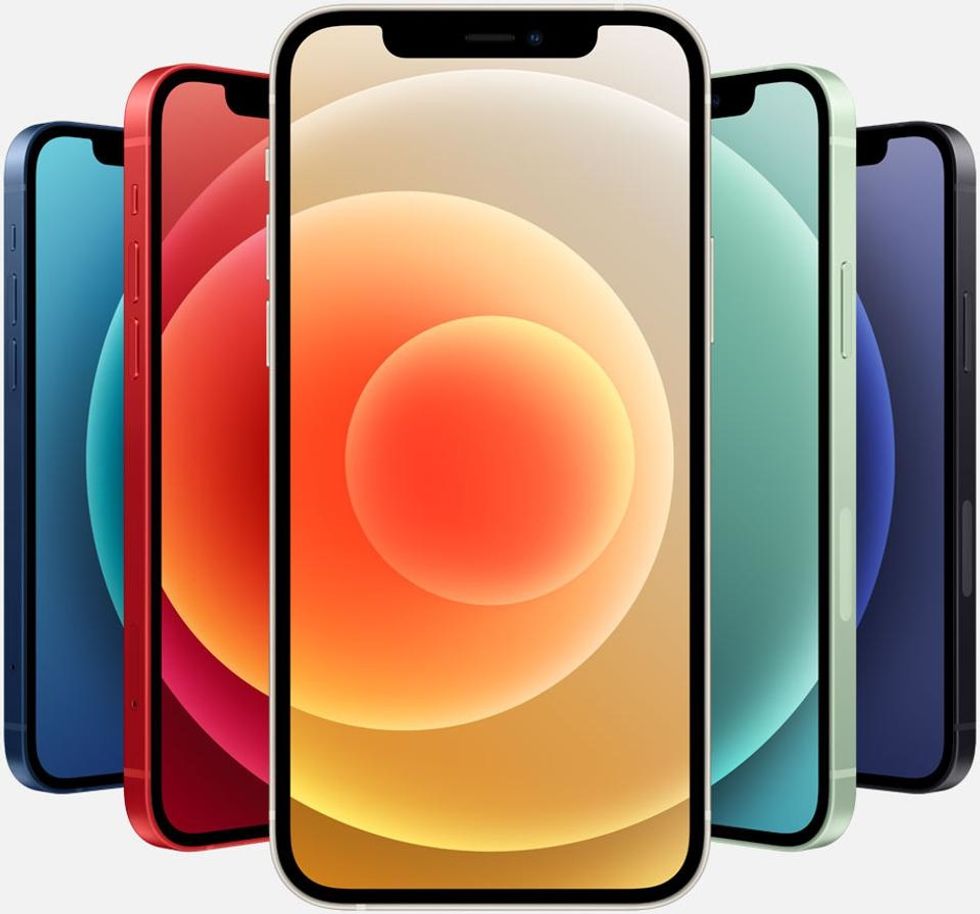 forbes
Let's be real: Our iPhones have become staple accessories in our day to day lives, so they may as well be pretty. Apple tends to switch up the range of colors for each new model of iPhone, and this time is no different. In our opinion, the iPhone 12 has the best color options of any model to date. There's the classic white and black as well as the PRODUCT(RED) edition, but there's also blue and green options that are easily the best looking iPhones ever made. The colors are much less cartoonish than previous models and offer a sophisticated edge alongside a sprinkle of individuality.
5G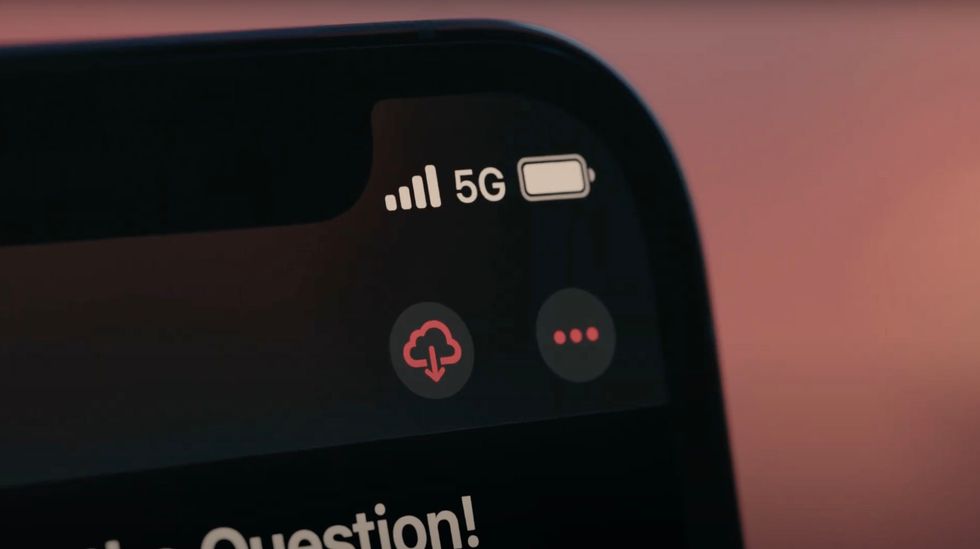 mac rumors
No, the government isn't using 5G to control our minds, but it is the fastest network option available. While other phones have had 5G options for over a year, Apple chose to wait until more carriers offered more 5G coverage, meaning you're guaranteed to get excellent, high speed processing with this phone essentially anywhere. Additionally, Apple's iPhone 12 series has lots of bands (meaning it receives a variety of 5G frequencies with ease) including mmWave (the fastest band), in all models sold in the U.S.
New processor speed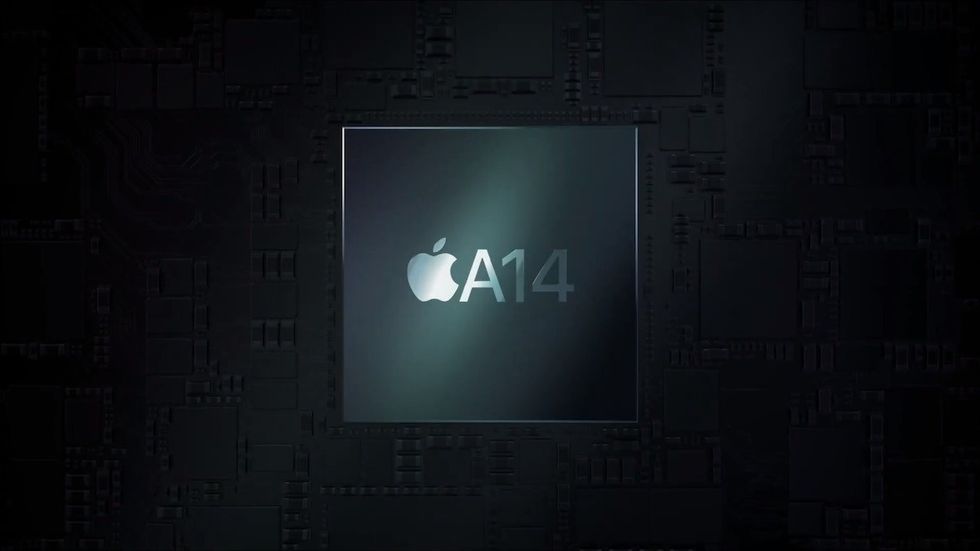 If you're into gaming or other activities that require downloading or streaming loads of GBs, the iPhone 12 is sure to make things easier. The iPhone 12 features Apple's fastest ever processor, the A14 Bionic. No matter what you get up to on your iPhone, this processor can handle it with lightning speed.
Photography/Camera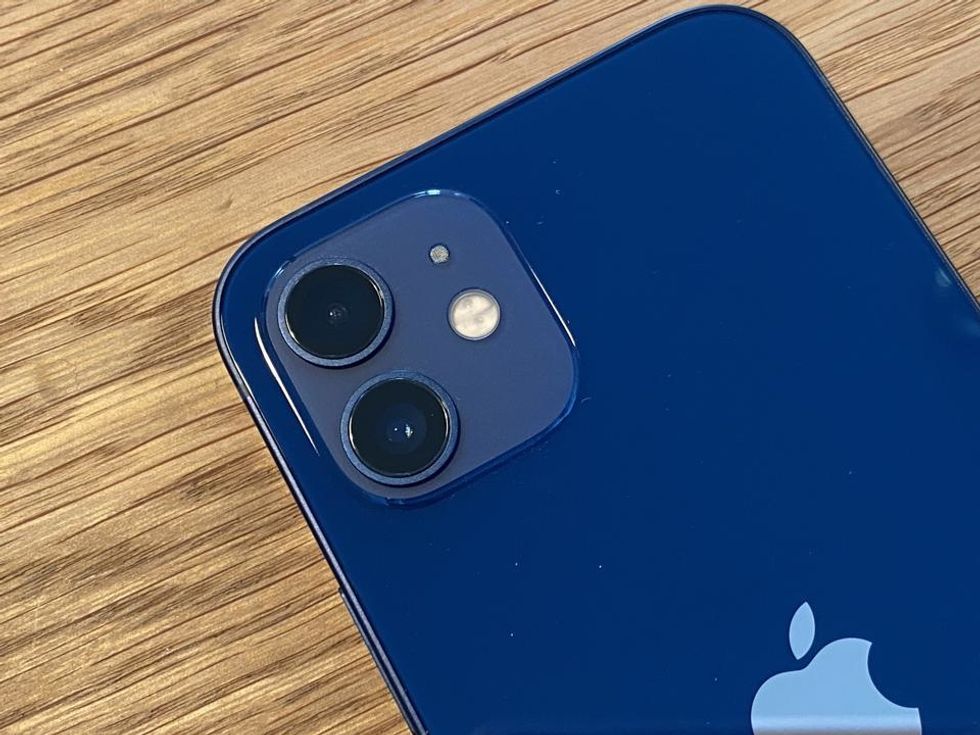 Like previous models, the iPhone 12 features two cameras on the back and one front-facing camera. The primary back camera is definitely an upgrade, with f/1.6 aperture, meaning it'll perform more like a real camera. Plus, it features an ultra wide mode that functions at 2x optical zoom which helps you get more detail in every photo. All three cameras have 12 megapixel resolution.
Operationally, the iPhone 12 features Plus, Smart HDR3 (this will ensure quality pictures even in shadow and bright light), Deep Fusion (creates professional quality texture and depth in your photos), and Night Mode. Plus, the video on the iPhone 12 is better than ever, offering Dolby Vision HDR recording. You can shoot in frame rates of 30fps or you can shoot in 4K at the cinematic 24fps rate, 30fps or 60fps (in plain speak, your videos will look fantastic and crystal clear).
While this is definitely a step up from the iPhone 11, if you're looking for really high quality photos from your iPhone, upgrade to the iPhone 12 pro.
Battery life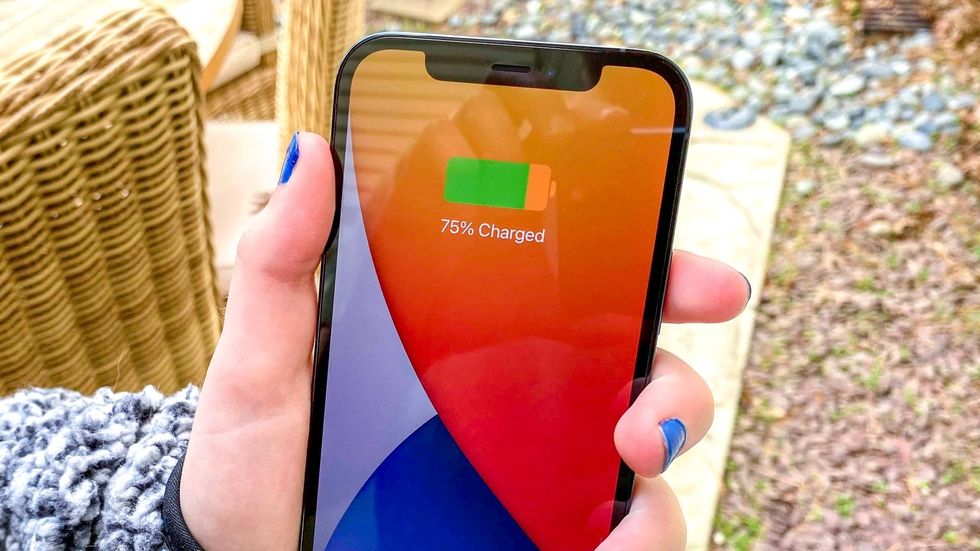 Tom's Guide
Unfortunately, the iPhone 12 has about the same battery life as the iPhone 11, so if you're looking for a phone that you don't have to worry about charging, this probably isn't it. But, since this phone comes with 5G capabilities, the iPhone 12 does cleverly switch to 5G only when you need it (if you're downloading a large file, for example) while using 4G the rest of the time to preserve your battery life.
So, the question remains: Is the iPhone 12 worth the hefty price tag? The answer is, yes, probably. This is definitely one of the biggest leaps forward we've seen in a new model, particularly thanks to the extremely fast processing and 5G capabilities. So if you're in the market for a new phone, this is a great option!
iPhone 12 vs iPhone 12 Pro / 11 Pro Max / 11 Pro / 11 / XR / SE Battery Life DRAIN Test.www.youtube.com