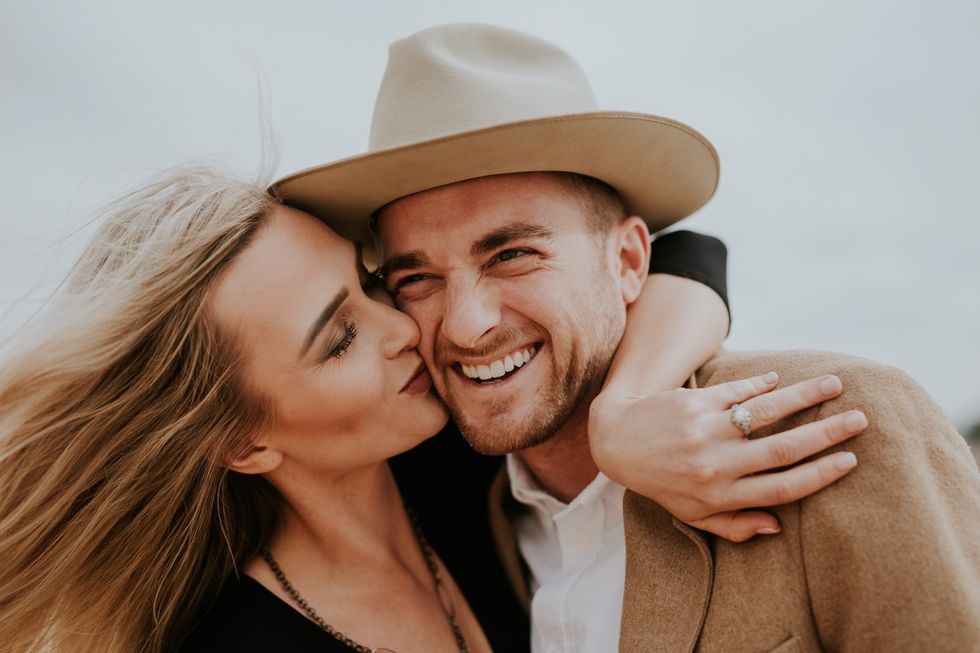 6 surprising aphrodisiacs to enhance any romantic relationship
Here are some fun and creative ways to spice up your date
When you enjoy foods and drinks determined to be aphrodisiacs, including these below, "they may increase blood flow to the genitals, release natural bio-chemicals in the body to help you feel more aroused and relaxed, or provide nutrients that improve the health of the sex organs," according to Women's Health. "As a result, they can increase your arousal, energy, body temperature, or heart rate, putting you in the mood." Here's what's on the menu…

Hot Chile – Williams Sonoma Spicy Chile Pizza Oil

Perk up your pizza and your partner with a drizzle of heat over everyone's favorite food. Pizza is already nearly perfect, but with a touch of Williams Sonoma Spicy Chile Pizza Oil, the spice will add more flame to the fire. Made from chile de arbol and pequin peppers, the extra-virgin olive oil is complex and addictive, just like your lover.
Why do chile peppers arouse the senses? According to Eat Something Sexy, "Chile pepper has the ability to release endorphins and increases heart rate, doubling the pleasure of a mealtime rendezvous. Even a tiny nibble can have an aphrodisiac effect. A pinch if chile pepper can raise body temperature and get you in the mood to tear off your clothes. It also makes lips plump up with kissable softness and desirability." Pizza has never been so pleasurable!
Cost: $14.95 for a 7.6-oz. bottle
Pomegranate – Crofter's Premium Spread Pomegranate Organic Jam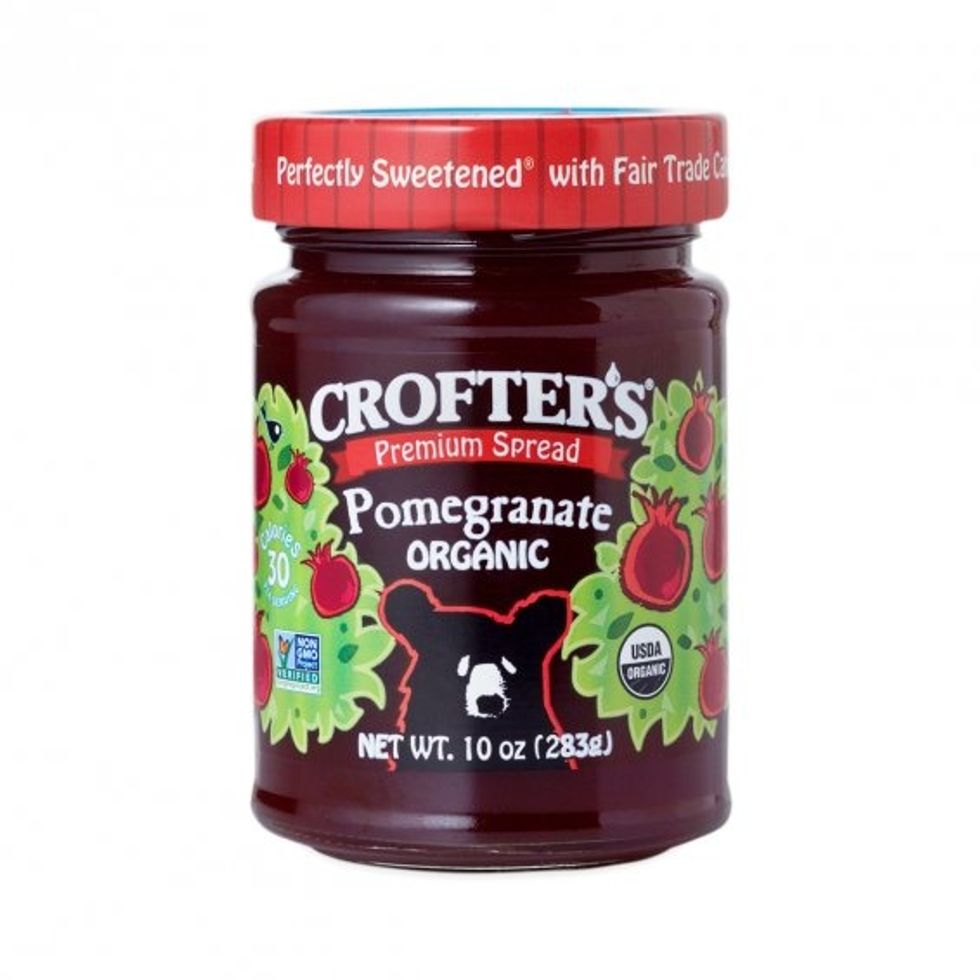 Via thrivemarket.com
Breakfast in bed can be a perfect way to diversify your romantic relationship, so make your morning meal extra special by serving a plate of toast with the most… a generous slather of Crofter's Premium Spread Pomegranate Organic Jam on top. Who needs eggs and bacon when the sweet taste of jam will put a jump start on the morning? Fresh-tasting and fruity, Crofter's makes the most important meal of the day with your "boo" the tastiest too.
Pomegranate is an aphrodisiac that dates back to biblical times according to PBS Food. "Some say the forbidden fruit of the Bible was not an apple, but a pomegranate fruit. The word aphrodisiac originates with the Greek goddess of love, Aphrodite, and she is credited in Greek mythology with planting the first pomegranate tree. Because of their many seeds, pomegranates are often associated with fertility and abundance."
Cost: $12.25 for a 10-oz. jar
Honey – Harry & David Orange Blossom Honey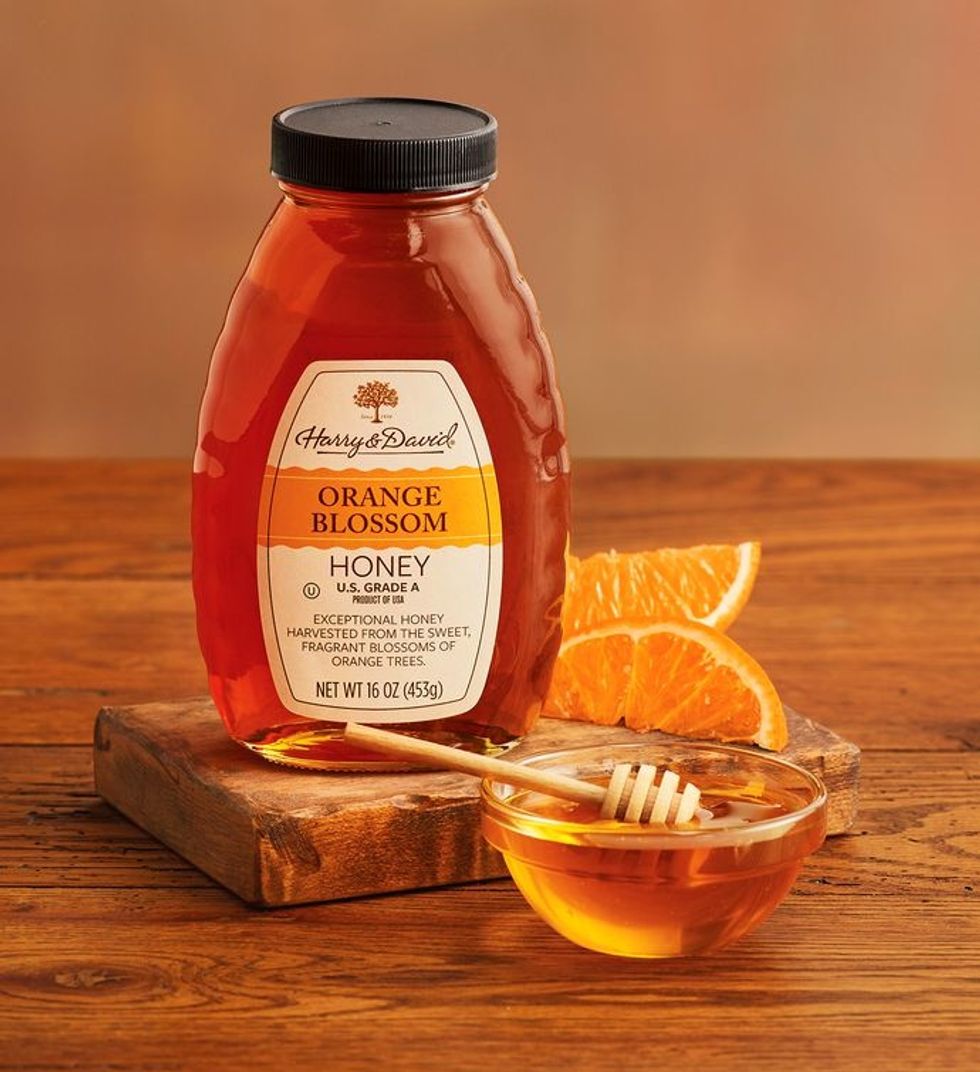 Via harryanddavid.com
If your honey is the bee's knees, make the day even sweeter with a spoonful of honey to make those kisses irresistible. Harry & David Orange Blossom Honey is complex and fragrant, with a hint of citrus and a whole lotta flavor. Swirl into yogurt, drizzle over fresh fruit, or sweeten up a cup of tea. The gourmet-level blend from Harry & David is unlike any other honey you've tried before, plus, its aphrodisiac qualities make the sticky stuff even more scrumptious.
As per Benefits of Honey, "A scientific study found that a three-ounce dose of honey significantly increased the level of nitric oxide, the chemical released in the blood during arousal. The use of honey as an aphrodisiac today can be traced back to many cultures and traditions whereby the sweet sticky liquid is popularly shared between lovers as a sensual food. It is often associated with blissful times, romance, union in marriages, and honeymoon."
Now you can see what all the buzz is about!
Cost: $16.99 for a 16-oz. jar
Red Wine - 2015 Dauphine Sonoma Mountain Sonoma County Pinot Noir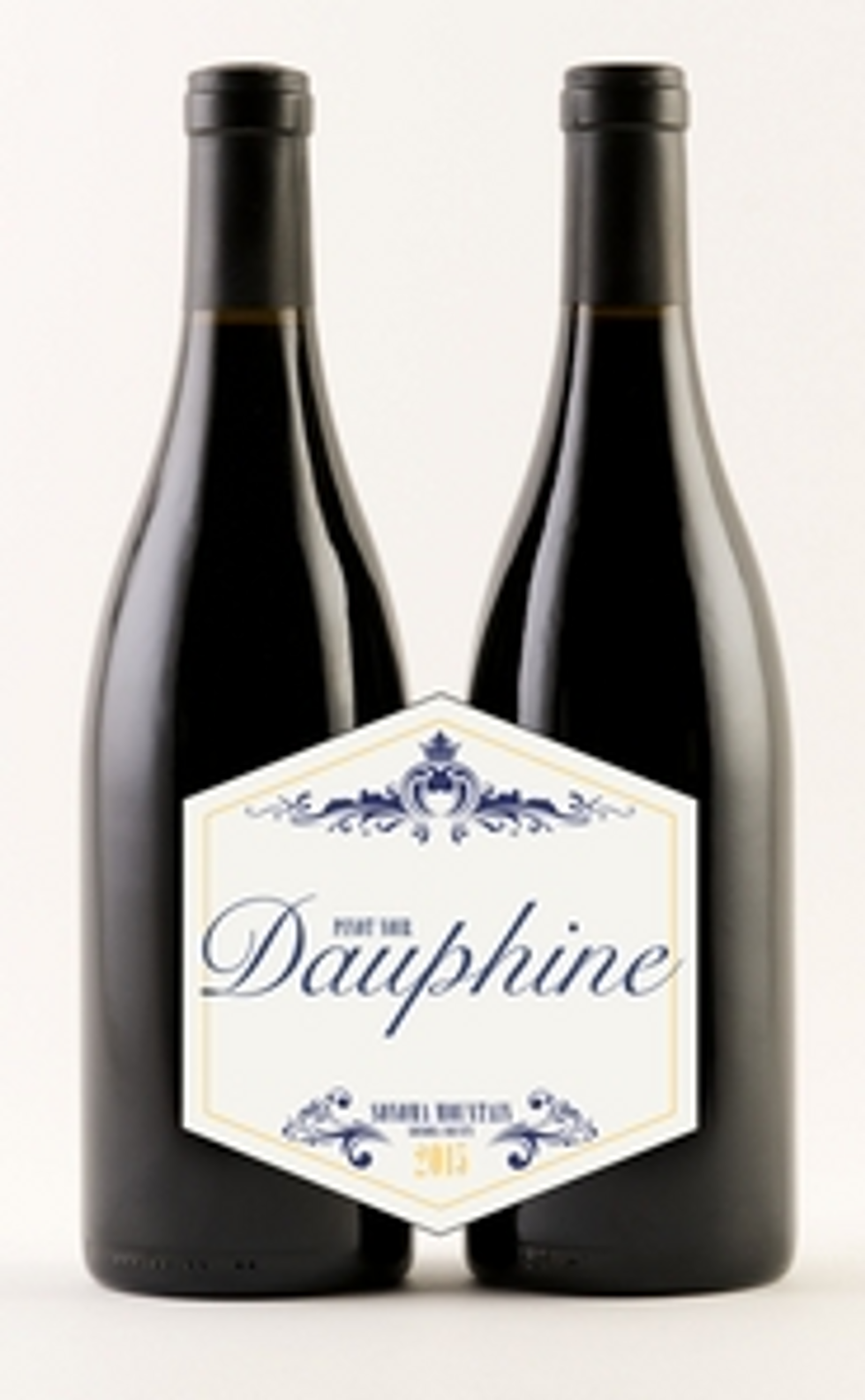 www.lot18.com
Pop a cork and get your evening started with a taste of something special as you enjoy a couple of glasses of 2015 Dauphine Sonoma Mountain Sonoma County Pinot Noir Duo. The vibrant ruby hue is the signature color of love, and aromas of berries, thyme, and smoky white pepper will stimulate the senses as you swirl, sniff, and sip. Slightly sweet and oaky, this wine pairs well with a variety of meals or is perfect for drinking on its own.
Red wine makes you feel so fine, especially when it comes to unleashing your inner sexiness. According to Vinepair, "While all alcohol in moderation helps a bit when it comes to sexual pleasure and desire, none has more benefits than red wine, both for males and females."
Amp up the aphrodisiac nature of your Pinot by pairing a glass with a piece of chocolate. As per Leaf TV, "The combination of chocolate and red wine is said to be one of the most powerful aphrodisiacs."
Raise a glass to getting in the mood!
Cost: $70.00 for two bottles
Dark Chocolate – Totally Chocolate Big Belgian 5lb. Chocolate Bar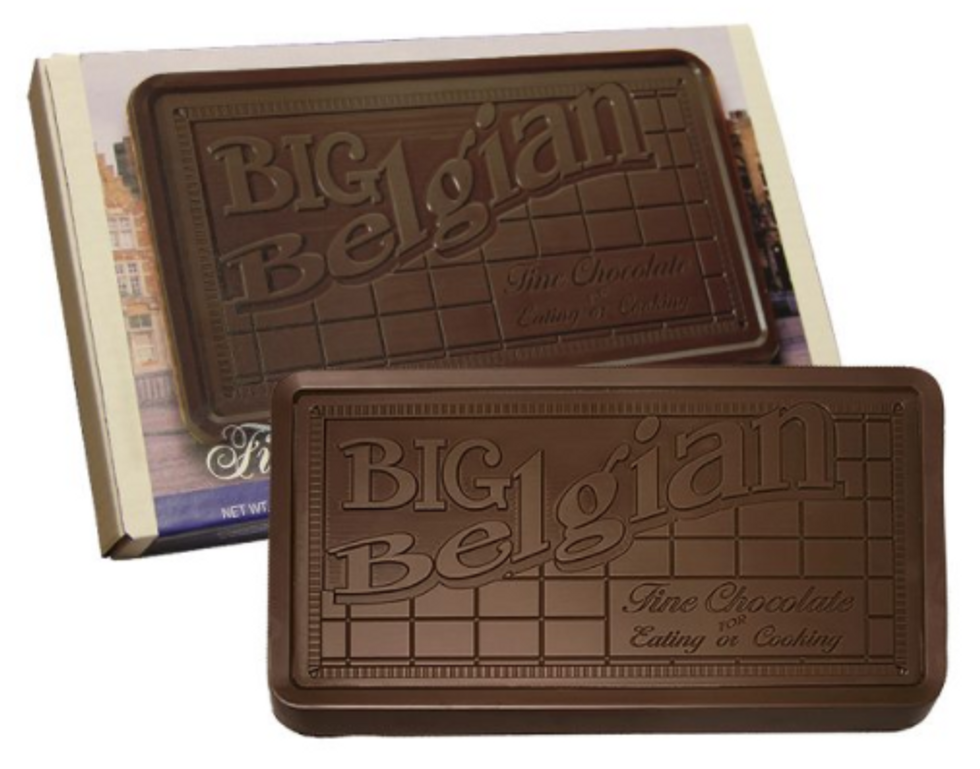 When it comes to chocolate, that is. 5lbs. of rich dark Belgian chocolate fromTotally Chocolate is what sweet dreams are made of. And when you go for dark, the more of a turn-on, as dark chocolate is an aphrodisiac.

According to Senior Lookout Today, "Chocolate contains L-arginine, an amino acid that can be an effective natural sex-enhancer for both women and men. It works by increasing nitric oxide and promoting blood flow to your sexual organs, which increases sensation, satisfaction, and desire."
This big bar is delicious in recipes or on its own, and the giant bar is perfect for sharing with someone special.
Cost: $52.00
Oysters – The Fresh Lobster Company Wellfleet Oysters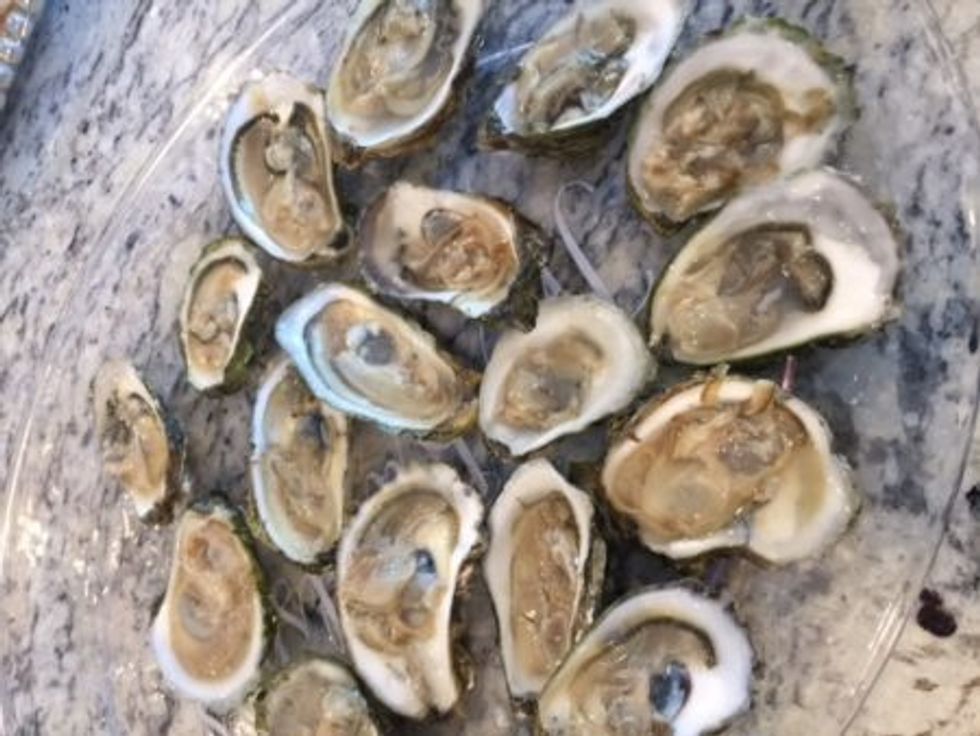 Via thefreshlobstercompany.com
For a taste of the sea with your sweetie, order The Fresh Lobster Company Wellfleet Oysters and you'll feel like you are vacationing in Cape Cod. A special treat for seafood lovers, these oysters are not only fresh and tasty, but they will get you in the mood for "dessert."
As per Clean Eating magazine, "Part of oysters' aphrodisiac 'brand' is the sensuality of the eating experience itself." Eat Something Sexy adds, "They're loaded with zinc. And zinc is a key nutrient for testosterone production. (It's important for stimulating libido in both men and women)."
On the half-shell or as part of a delicious dish, these ocean delicacies put the "O" in oysters!
Cost: $36.00 for a 4-lb. bundle (16-20 count)