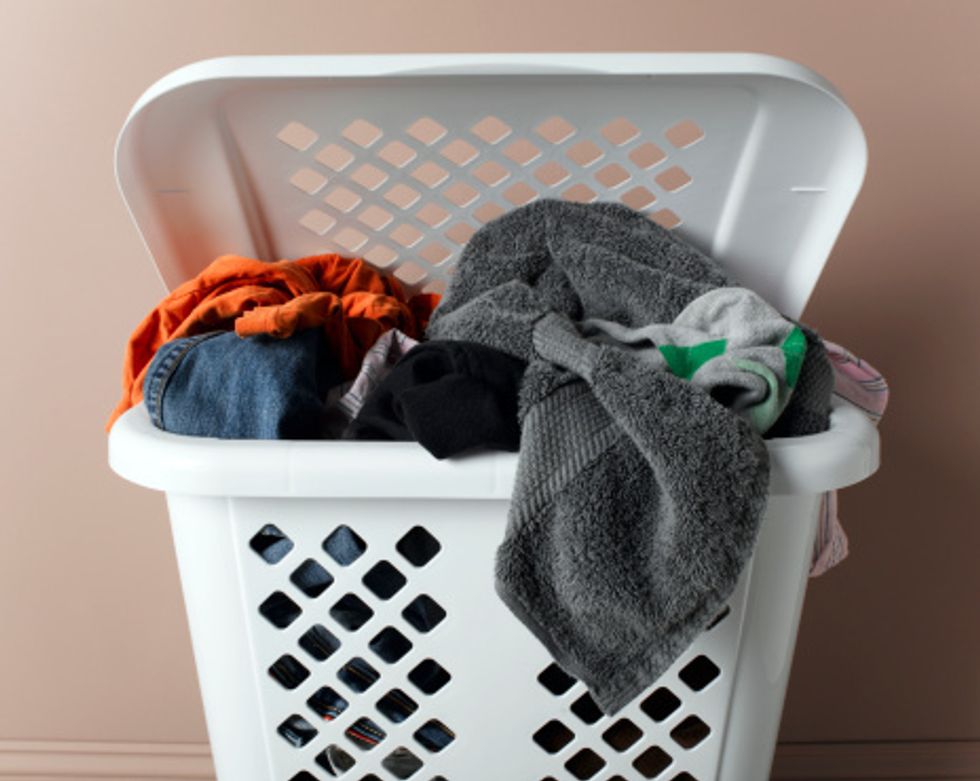 Air Your Dirty Laundry (And More) With the Best Hamper For Your Dorm
When you go to college, it's almost guaranteed you'll have a lot of stuff. And if you have serious dirty laundry (or need to lug around a lot of stuff), you'll need a reliable vessel. For that, we recommend an all-in-one cart.
The VersaCart Folding Utility Cart will be a life-saver (also, a back-saver). Gone are the days of hauling a dolphin-sized laundry bag over your back and down the stairs or street. If you don't know what kind of laundry situation you're going to have in your dorm, it's best to go with wheels.
This cart can hold up to 120 pounds of your underwear, or pretty much anything else that will fit. It has a steel frame so it's pretty much indestructible. And then when it's not in use, you can fold it up and store it away in your closet or under your bed. We all know that dorm rooms are infamously tiny, so it's great to save space when you can. Folded up, it's about the size of a baby stroller.
Also, the bag is detachable, so if you have a lighter load, you don't have to set up the whole cart. But the cart itself is a cinch to use. No assembly required, and the wheels actually wheel smoothly.
The cart is also great for your grocery shopping, picnics or camping. In college, you'll want to make sure you wash your clothes and also don't throw out your back, so the VersaCart will be your new best friend.