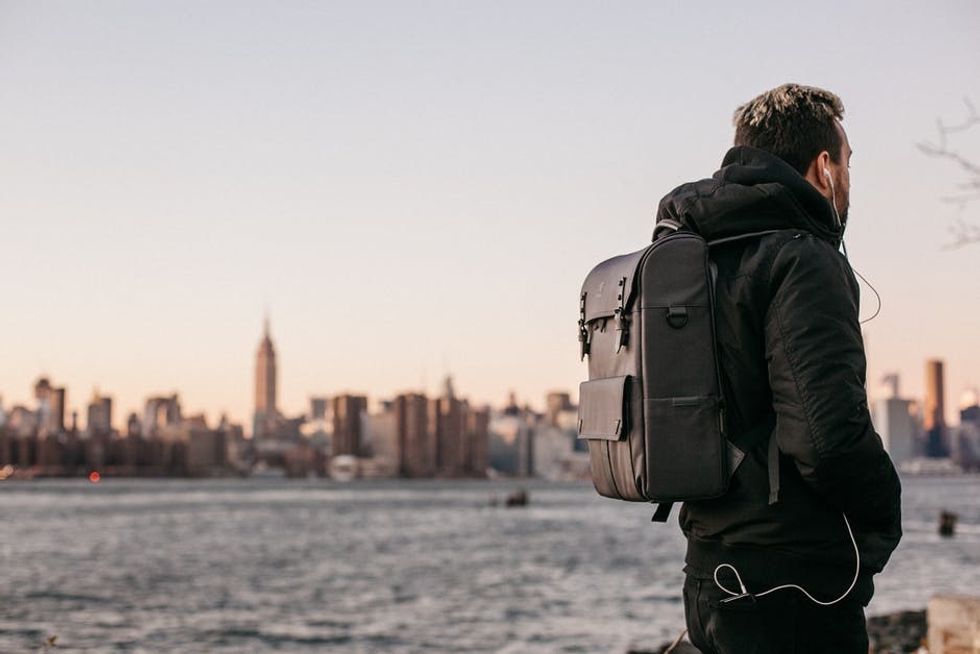 5 Best Smart Backpacks
Carry everything you need on you back with these packs.
Backpacks aren't just for school anymore. They're becoming more and more of a functional fashion statement at both work and school.. This is a great development, considering how much more you can store and carry in a backpack over a purse or shoulder bag. And there are tons of options and features out there for students, professionals, or travelers. Here's some of the best smart, tech-integrated backpacks for you.

Best for the basics: Mancro ($30)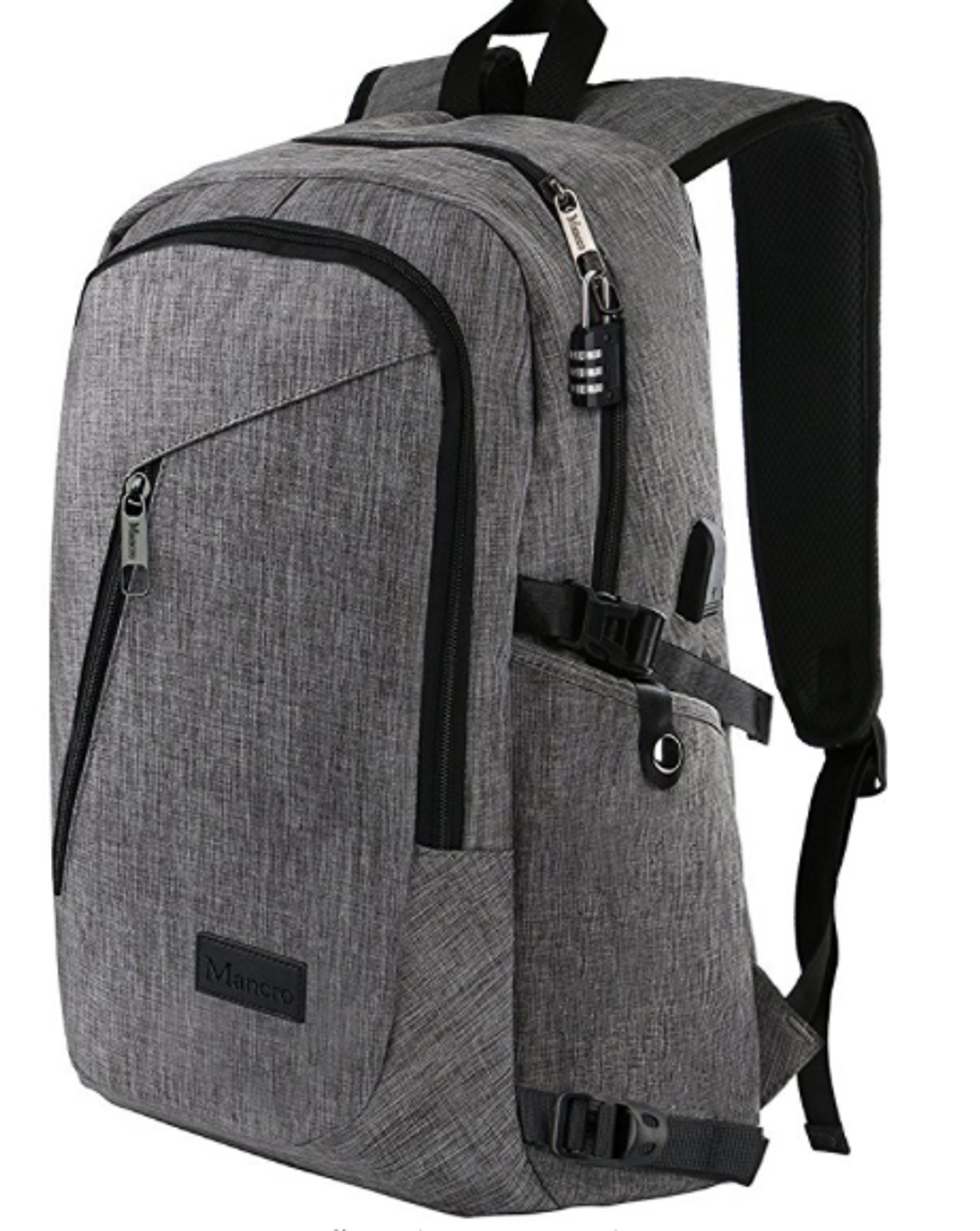 Amazon.com
Looking for an affordable backpack with a built-in phone charger?This one's for you. This backpack has convenient pockets for all your tech and accessories, a built-in usb slot to easily charge your phone, and a three-digit combination lock should you need it. It also comes in six different colors, allowing you to personalize your bag. This backpack is great for students or anyone on a budget.

Best classy backpack: Modoker Vintage ($24)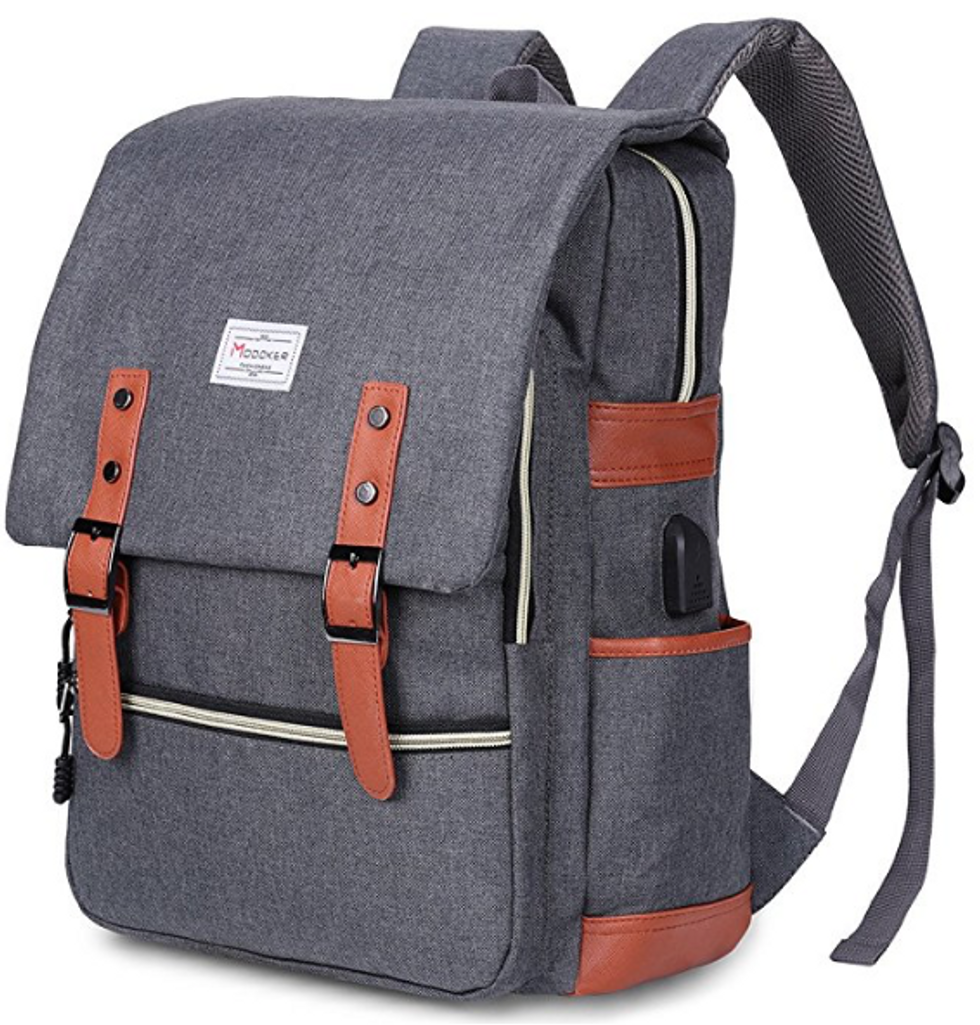 Amazon.com
If you need a backpack for a more professional environment, you can't go wrong with theModoker Vintage. It has a stylish look, but it's also quite functional with multiple storage compartments and a built-in usb port. You'll be able to keep track of all your daily items and be the talk of your office with this stylish backpack.

Best for travelers: AMBOR ($27)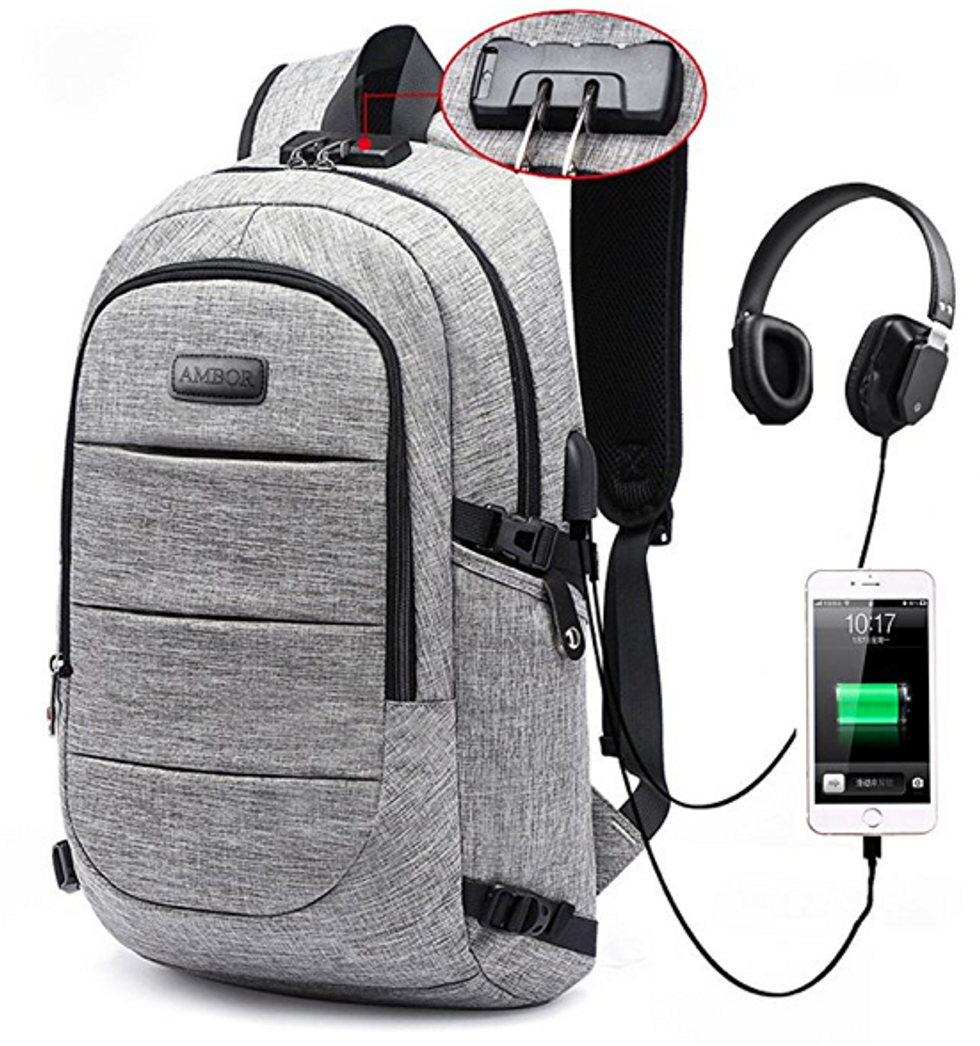 Amazon.com
This backpack is great for a weekend trip or as a carry on. AMBOR has plenty of pockets to safely tuck away all your gadgets and cords. All of them are quickly and easily accessible as well. No need to go digging and hunting for what you want. The best feature is the built-in usb port and headphone jack. Go walking around the city hands free with your phone safely tucked away in your bag. The versatility of this backpack really makes it ideal for a frequent flier or a weekend backpacker.

Best for off-the-grid travel: Voltaic Systems ($129)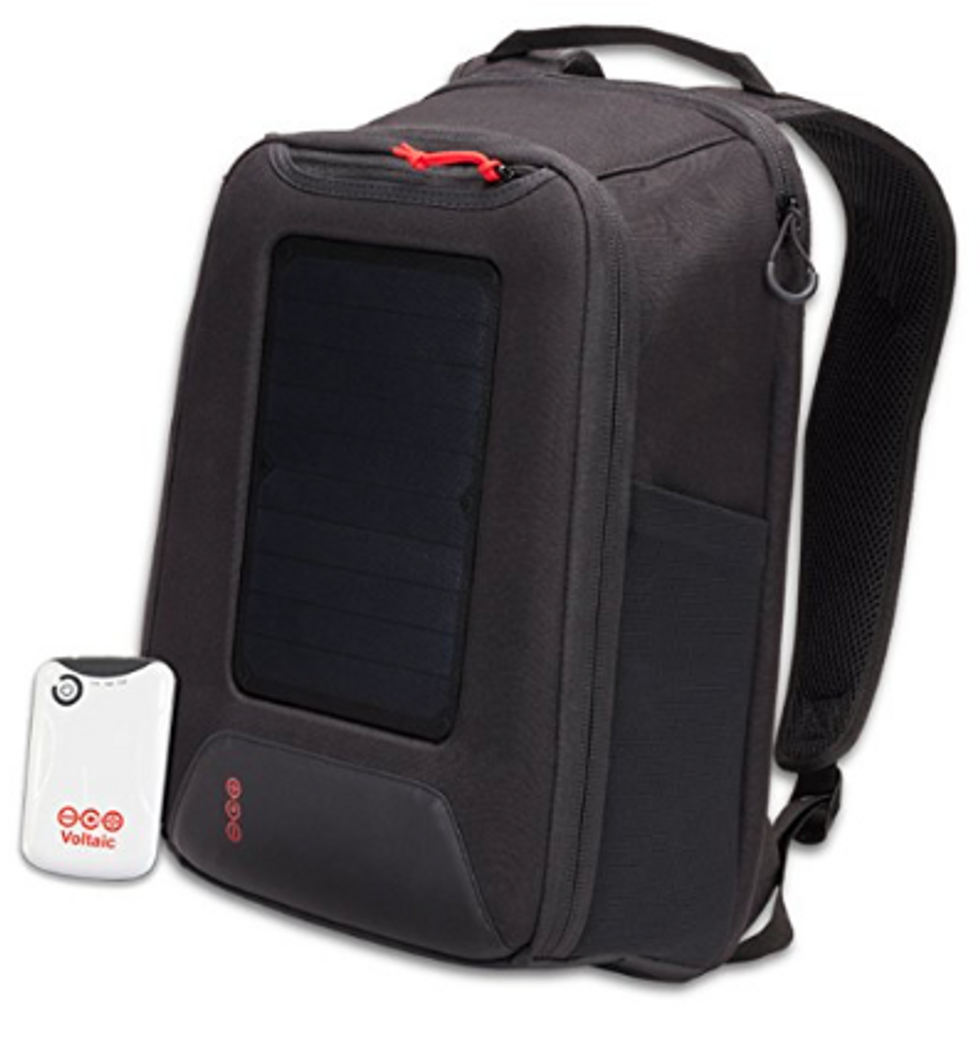 Amazon.com
No need to worry about finding a spare outlet ever again withthis solar-powered pack. You'll be able to get charged using the built-in solar panel, save some of that energy into a battery for later, or charge directly from the battery itself. Not only that, but the backpack has plenty of space to carry anything else you might need. This is very convenient if you're going to be out and about for long periods such as on a hike or cruising around town during your next European vacation.

Best luxury: Lifepack ($179)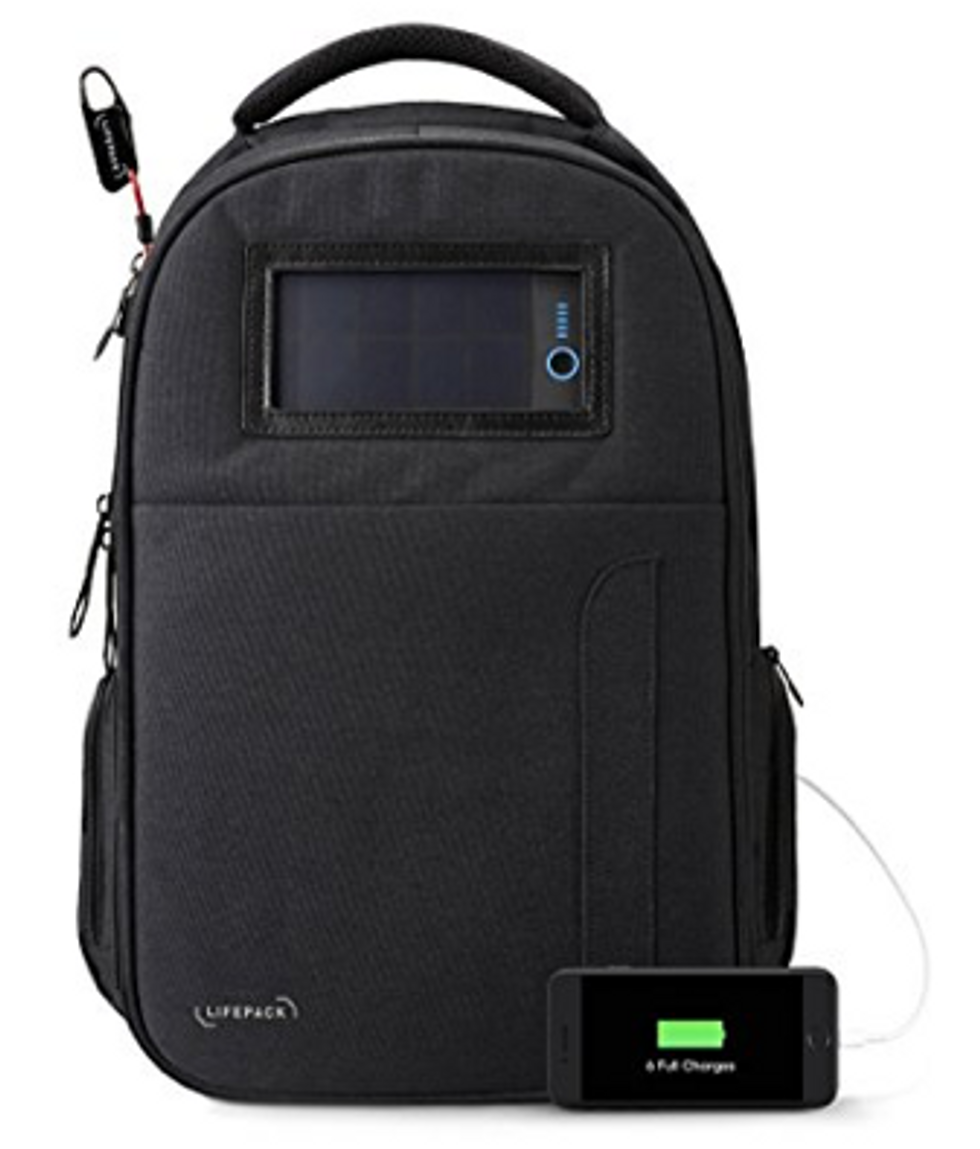 Amazon.com
Not everyone can drop over a hundred bucks on a backpack, but if you can,the Lifepack has a full feature set that will serve just about every purpose you might need. This backpack really does have it all. It has a solar powered charger, a power bank, bluetooth speakers, anti-theft protection, and easy laptop storage. It even has a rain cover you can unfold to offer more protection than the water-resistant material provides. If you want to make a sizable investment in your backpack, you certainly can't go wrong with this one.