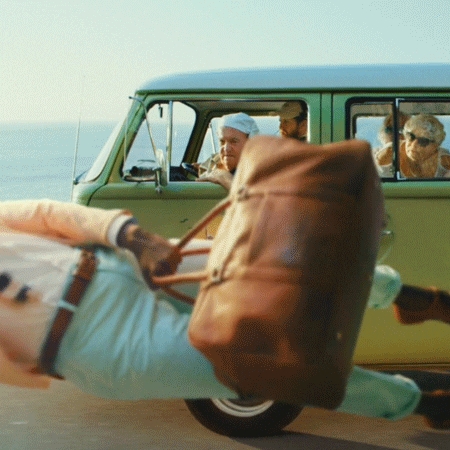 10 Best Weekender Bags
Stylish yet versatile picks for your next destination.
Summertime is the perfect opportunity for 48-hour getaways or 4-day weekend trips that you wish could last a little longer. For these kinds of trips, a suitcase might seem excessive, but a typical handbag may not be enough to pack all the necessities for a relaxing trip to the beach or a weekend adventure to a new city. That's why we've come up with a list of the best weekender bags––ones that aren't too bulky or too cramped, stylish yet versatile picks for your next destination.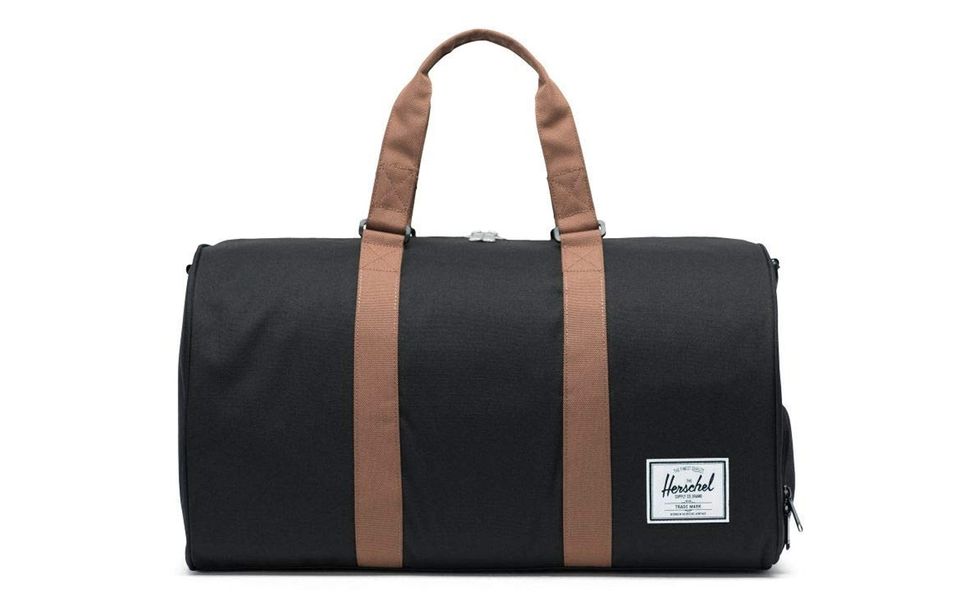 Amazon
Herschel is the trusty go-to option for your simple yet stylish bag needs. Their weekend duffel bag is perfect for a quick trip and comes with a separate bottom compartment to store all of your essentials. Known for their durable bags, Herschel is an affordable option for those who don't want to spend too much on a smaller duffel.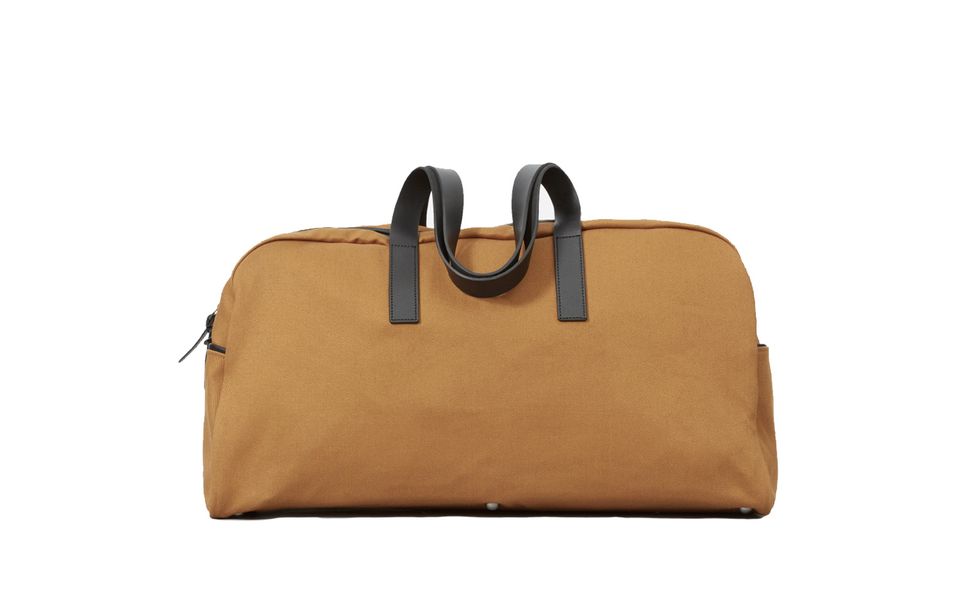 Everlane
Everlane, known for their modern, minimalistic looks, have come out with the perfectly-sized bag for your next short trip. Their bags are gender neutral and come in three color ways (Golden Brown, Dark Green, and Black), so it's sure to match any style.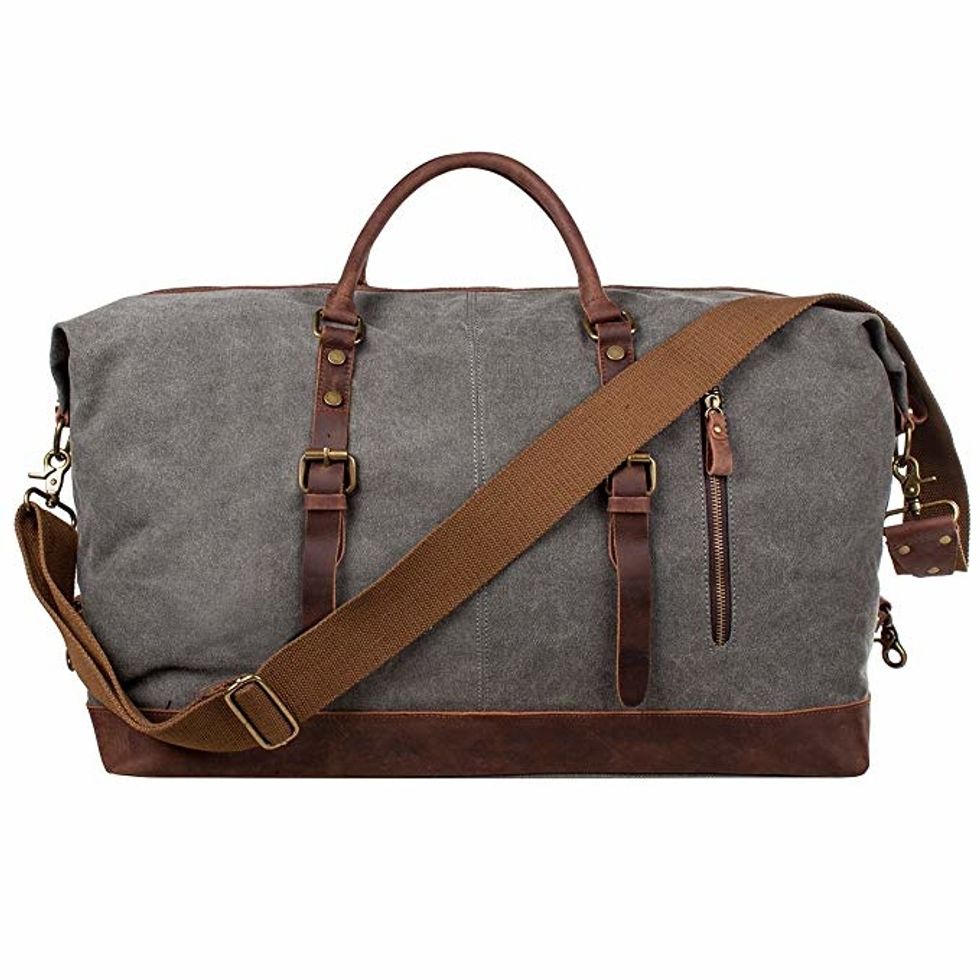 Amazon
For a truly affordable option, you can't go wrong with the S-ZONE leather trimmed duffel bag. One of the highest rated weekender bags on Amazon, this duffel has all the makings of a luxury product with a budget-friendly price tag of $50. It's also got interior pockets to keep your passport and other valuables safe and secure.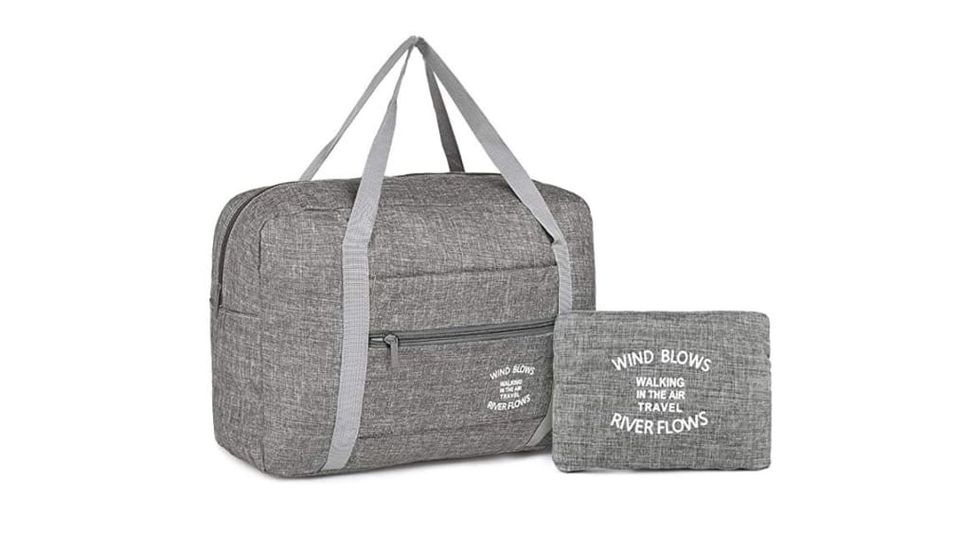 Amazon
If you're looking to travel extra light and find a multifunctional option, then the WandF Foldable Travel Duffel Bag is right for you. This versatile weekender folds down to a small pouch for easy storage when you're not using it. Priced at $15 and coming in a variety of fun shades and colors, the WandF Foldable Duffel can be used for laundry, gym clothes, or as your next carry-on bag. Plus, it's water-resistant!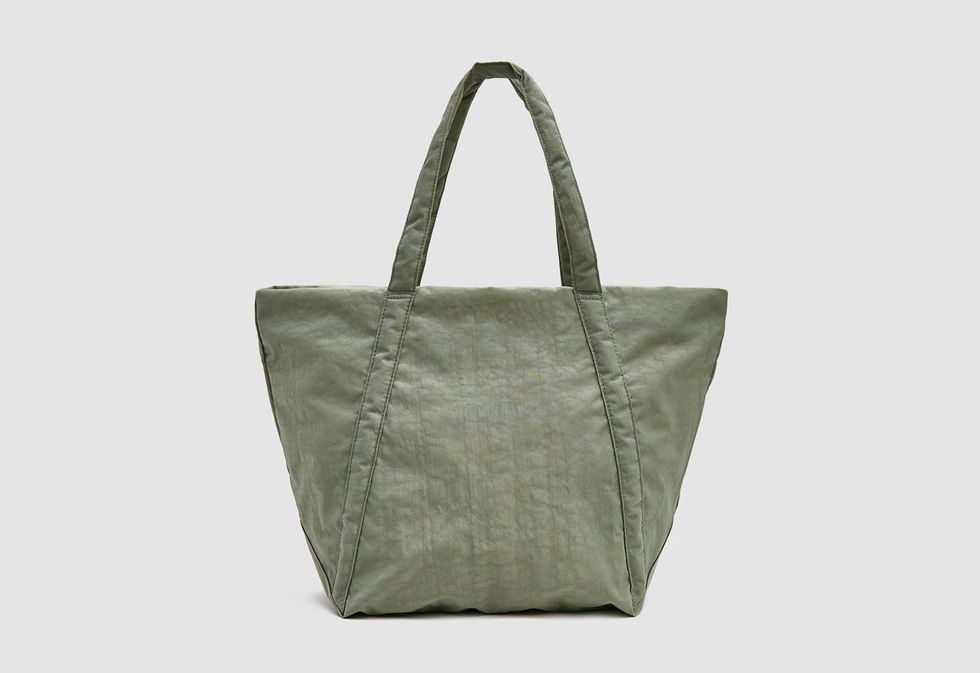 Baggu
Baggu reigns supreme when it comes to cute reusable bags and totes. But, in addition to helping you cut back on your carbon footprint, they also came out with a great travel tote bag called the Cloud Bag. It comes in multiple color ways, and if you prefer a tote style over a duffel bag, then this may be the bag for you!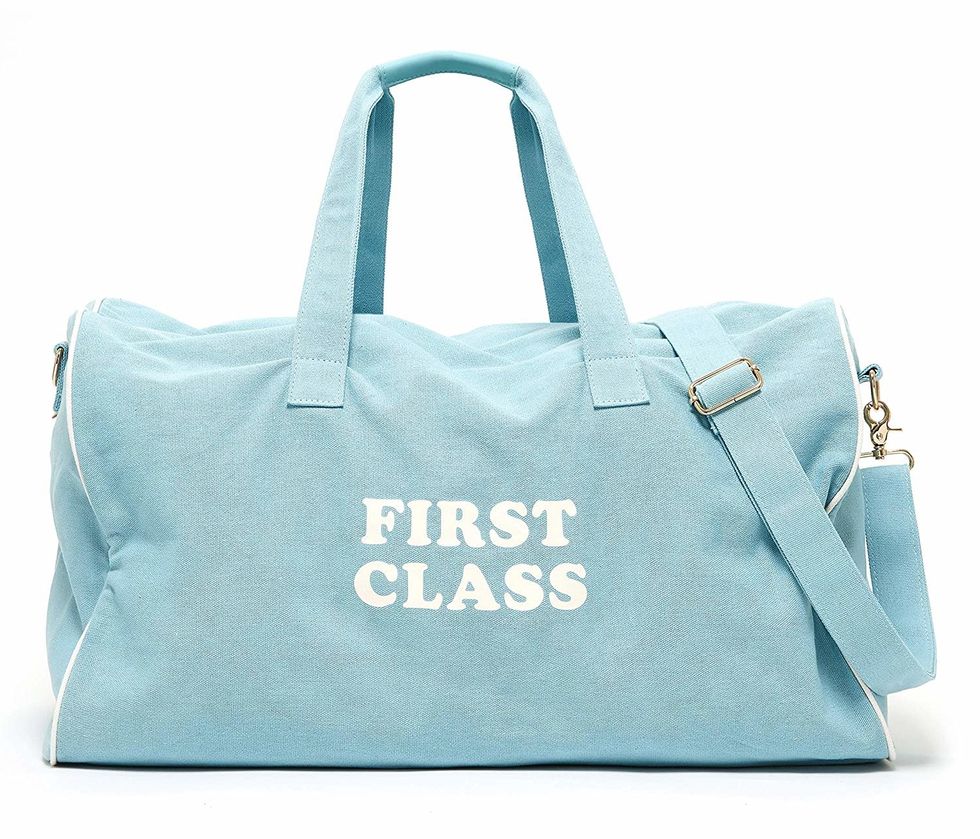 This bright weekend bag is sure to add some fun for the bold traveler. It's travel-friendly, durable, easy to store, and comfortable to carry with a 47 inch strap. Plus, it comes in a variety of colors and patterns!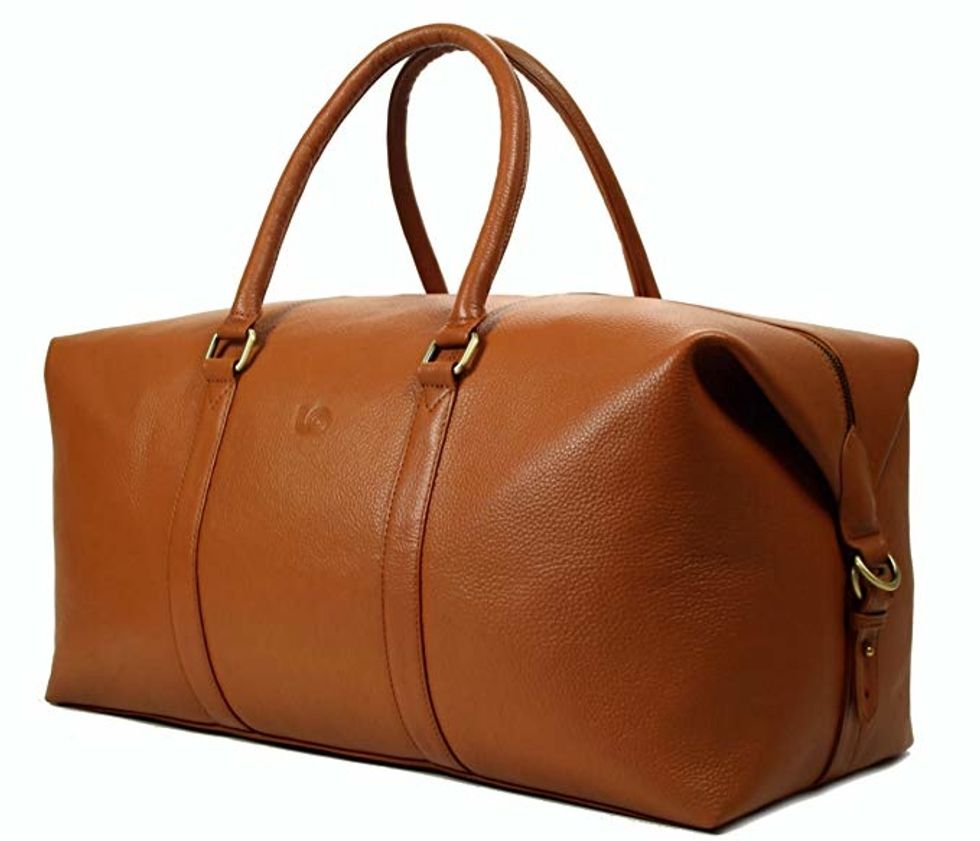 Amazon
Made of genuine cow leather with twill lining, the LeftOver Studio Expandable Weekend Overnight Travel Duffel Bag is a classic look for the distinguished traveler. It's leather design makes it a durable choice, plus it's adjustable side tabs allow it to expand if you need the extra room.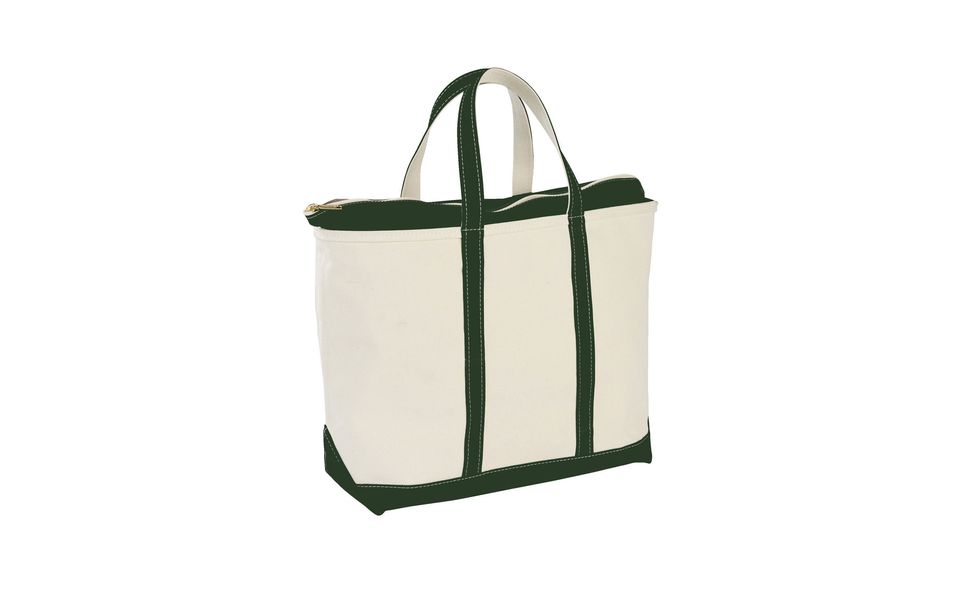 You'll never have to worry about space with the L.L. Bean Extra Large Boat and Tote Bag. There's a reason why this bag is such a cult favorite. Its classic yet rugged design makes it a reliable option that is sure to pair well with any traveler's needs. Plus, at only $40, it's an affordable, non-fussy option.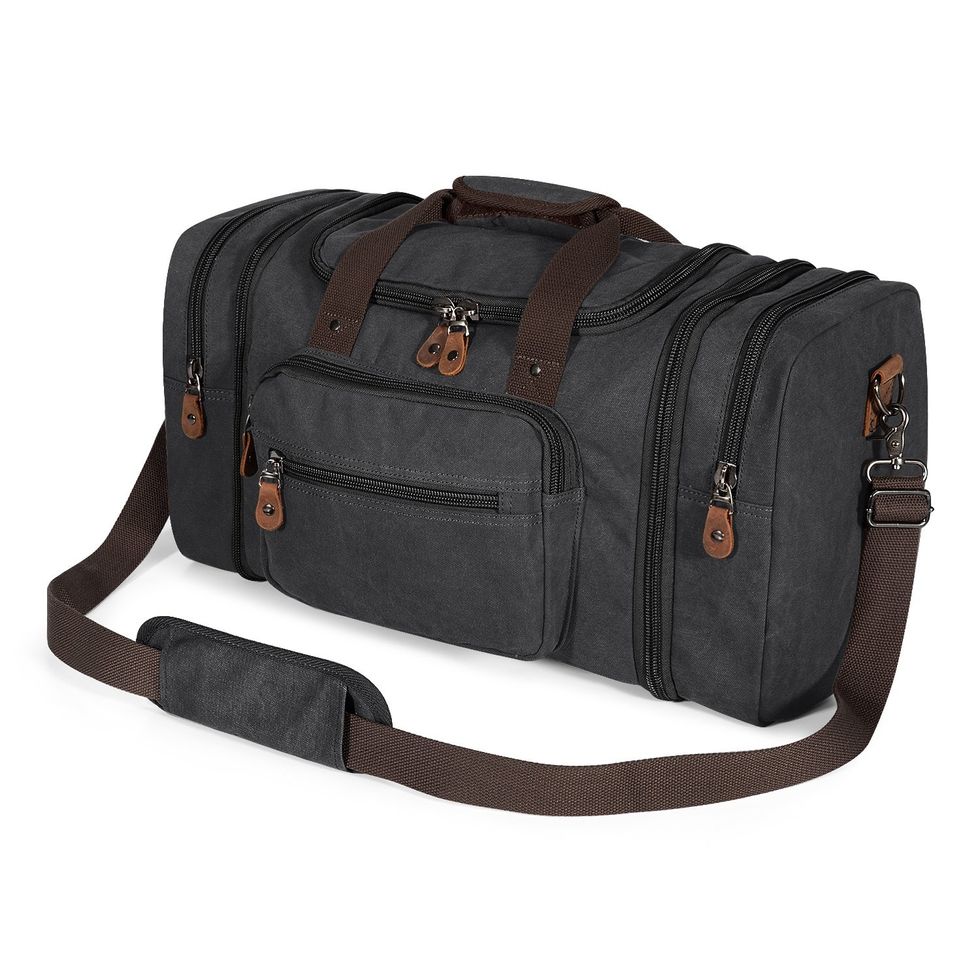 For something more heavy-duty, check out the Plambag Canvas Duffle Bag. It's got a pocket for everything you could ever need and can fit a surprisingly large amount of items. It's a top-seller on Amazon for good reason; the reviews prove it!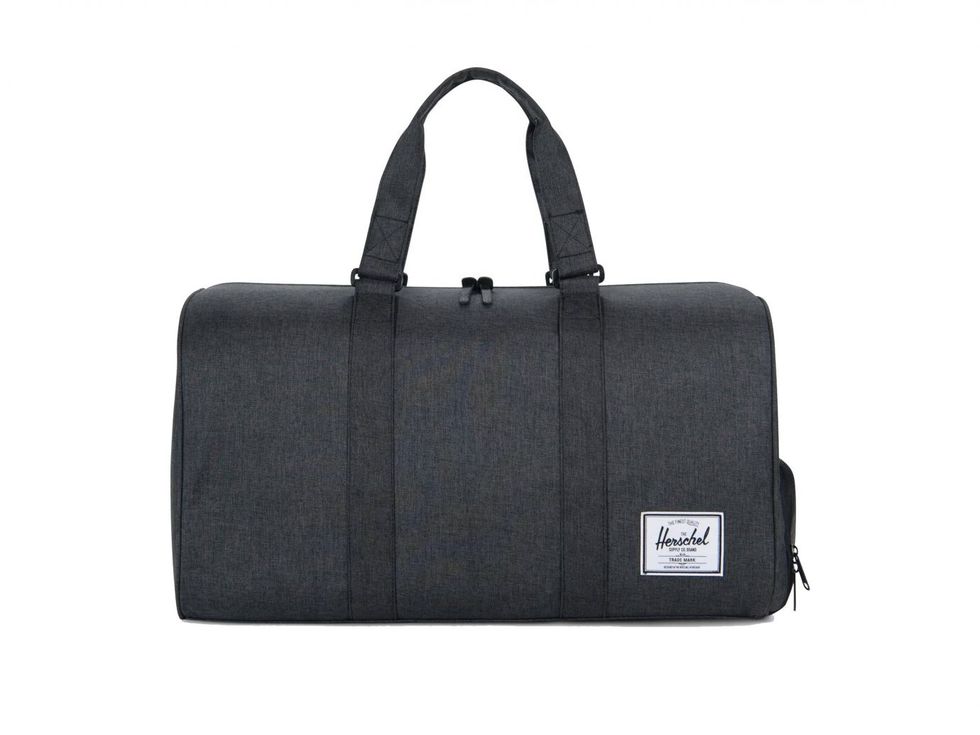 Amazon
Don't sleep on this best-selling Herschel Duffle bag that's currently on sale for $46 (almost half of its original price)! This tried-and-true duffel comes with an exterior zip shoe compartment, interior wall pocket, two-way zip closure, plus a sleek, minimalist design!
Happy traveling!