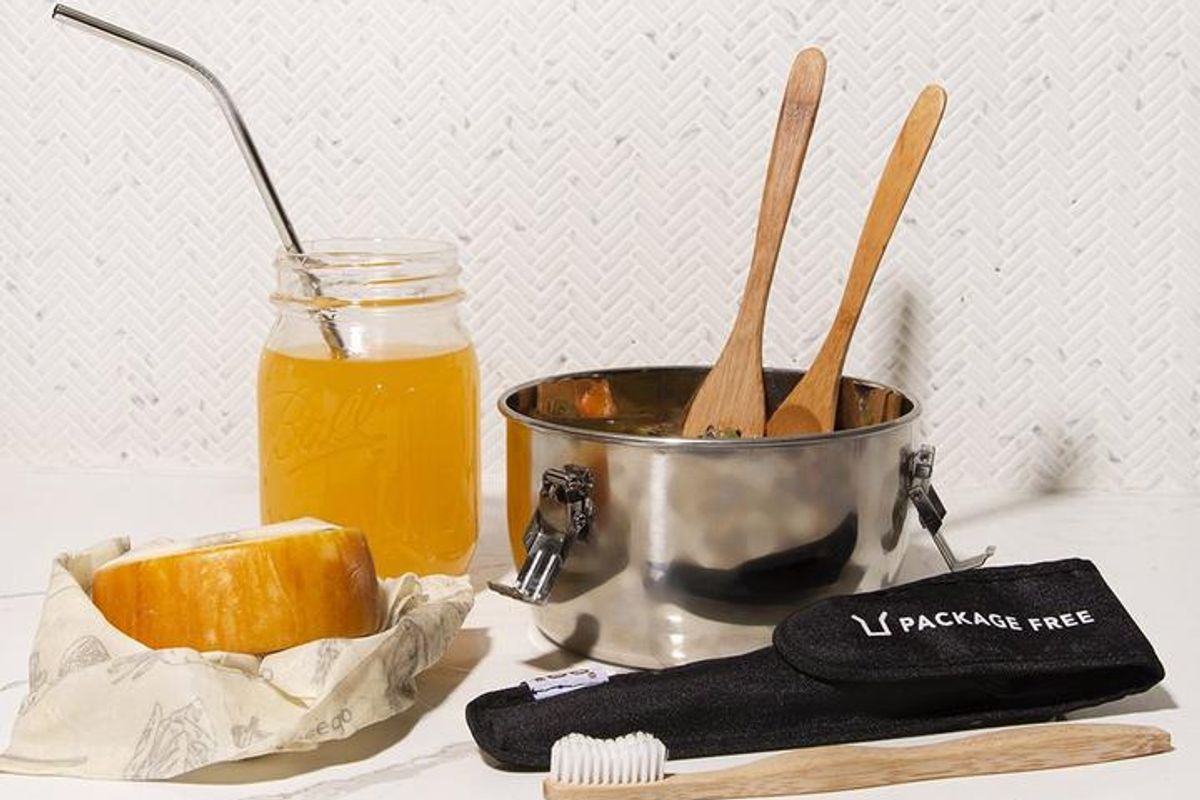 Zero Waste Essentials from Package Free
The essential items to start your Zero Waste Journey today
So … the climate crisis … yikes!
---
With each day that passes, we see more and more plainly the effects of the climate crisis and it is not pretty. Natural disasters are occurring more frequently. Extreme and unusual weather patterns are happening across the globe, and recent reports reveal how dire the situation actually is.
As we all know, corporations and big businesses are, in large, responsible for most harmful environmental practices. No matter how much we reduce, reuse, and recycle, Jeff Bezos is still burning outrageous amounts of rocket fuel on his vicarious trips into space.
However, the little we can do — we probably should.
Shifting consumer habits have forced certain industries - such as fashion - to seriously reckon with sustainability. Sustainable buzzwords have made their way into product descriptions and companies claim to be moving towards greener manufacturing. But the bar is super low, and there is still so much waste out there.
To combat this, some people are radically changing their lifestyles to minimize their personal waste. Meet: The Zero Waste Movement.
But, what is Zero Waste? When most people hear about it, that's their first question. Then they go on to ask: Isn't it hard? Isn't it expensive? And can someone really produce zero waste?
According to the Zero Waste International Alliance, the lifestyle is defined as: "The conservation of all resources by means of responsible production, consumption, reuse, and recovery of products, packaging, and materials without burning and with no discharges to land, water, or air that threaten the environment or human health."
For most people, this is too much of a lifestyle shift. But it doesn't have to be impossible. The brand Package Free was founded to help people find alternatives to their everyday items, without having all the research and hassle.
They curate the best of the best Zero Waste products to help you switch out your single-use and plastic items for responsibly made, biodegradable, or reusable versions of the things you use and mindlessly throw away.
By gradually changing your lifestyle in a way that doesn't feel overwhelming, Package Free helps people live more mindful lives. Perhaps your goal is to be completely Zero Waste or you just want to reduce your trash and consumption in small but impactful ways.
But where do you get started?
Here are some of our favorite, essential Package Free products to start your Zero Waste journey.
Being sustainable doesn't have to be a pain. Sometimes it just means switching out some of the items you reach for out of habit. These small, daily steps can add up to make a huge difference. And thanks to Package Free, it's easier than ever to be more intentional and less wasteful.
*
A Hotter Future Is Certain, According to UN Climate Report — NY Times