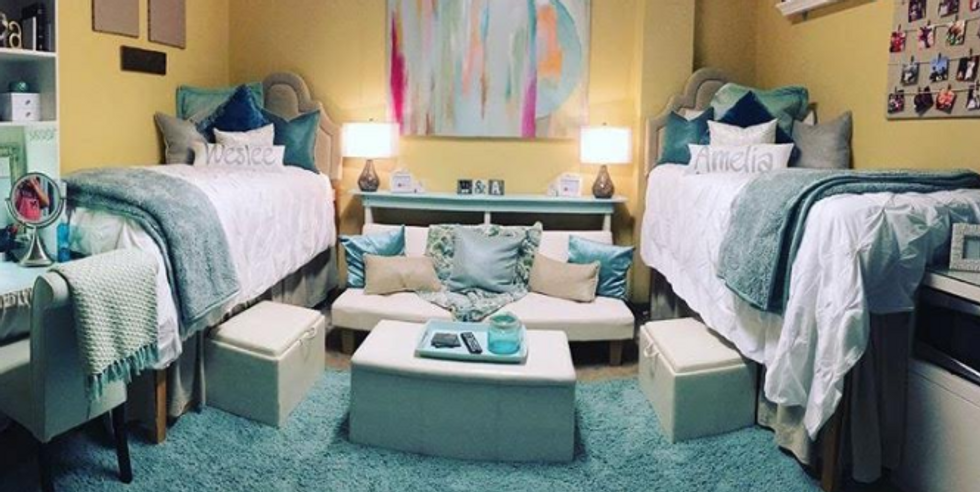 Your One-Stop-Shop For Dorm Accessories
Okay college kids: who wants a killer dorm this fall? We want to show you where to get the best dorm supplies to make your new room feel just like home -- a little bit funky, a little bit fresh. You'll need posters, rugs, lamps and more, so here's where to get it at a great price.
Dormco.com has everything you need to stock your room with the most practical (and impractical, but equally awesome) decorations. After you've perused their excellent stock of bedding, bath, laundry, cooking and security products, here's where the fun part comes in.
Dormco's decor section features a wide variety of posters, room scents, mirrors, fans, photo accessories and wall canvases -- just to name a few. We love their selection of dry erase boards and cork boards. They're perfect for keeping you on track with all you have to do. They also have a bunch of fun and random gifts, like the All-in-One Tool set and College Survival kit. The closet accessories are also a must have, because it's likely you'll need a lot of help organizing your college fashions for every season.
If you're overwhelmed by all of the cool options, sign up for a registry and have your friends get all the items on your wish list. College might be a tough transition, but college shopping doesn't have to be.