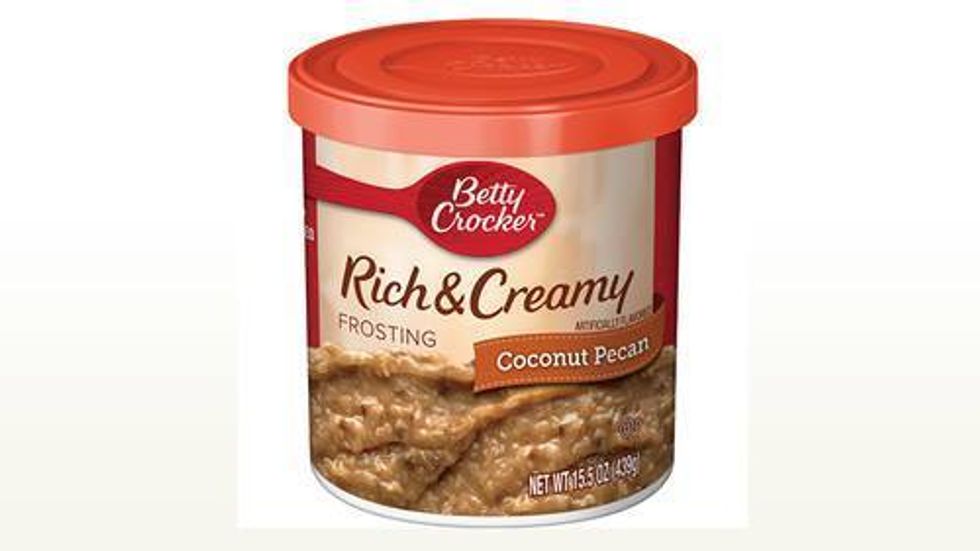 Why you need this frosting in your life
So sweet. So decadent. So rich. So creamy. What am I describing? Betty Crocker Coconut Pecan Rich & Creamy Frosting. Sure, we've all had vanilla, chocolate, or even strawberry, but coconut pecan? This is a frosting like none other. It's smooth and silky, yet those chopped bits of toasty pecan and flaky coconut give this frosting an extra kick. Honestly, I could eat this miracle from Mrs. Crocker by the spoonful… and I have. Here's a taste for why this coconut pecan frosting is so deliciously divine.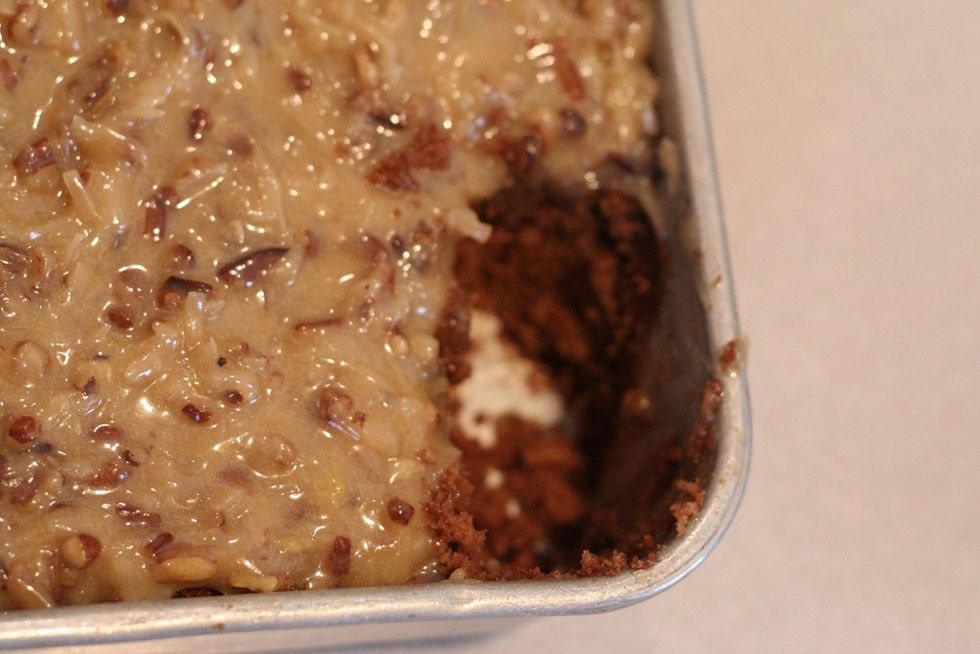 Via jenandcoblog.com
OK, so we all know that you can use frosting to coat a cupcake or sweeten up a cake, but Betty Crocker Coconut Pecan Rich & Creamy Frosting tastes great in many more crave-worthy capacities. Since it's got a bit of that "chew factor" thanks to those perfect little pecans, you can enjoy this frosting in more ways than you've ever dreamed of. And haven't we all imagined a world where frosting could be consumed in as many fashions as possible?
Mix Into Yogurt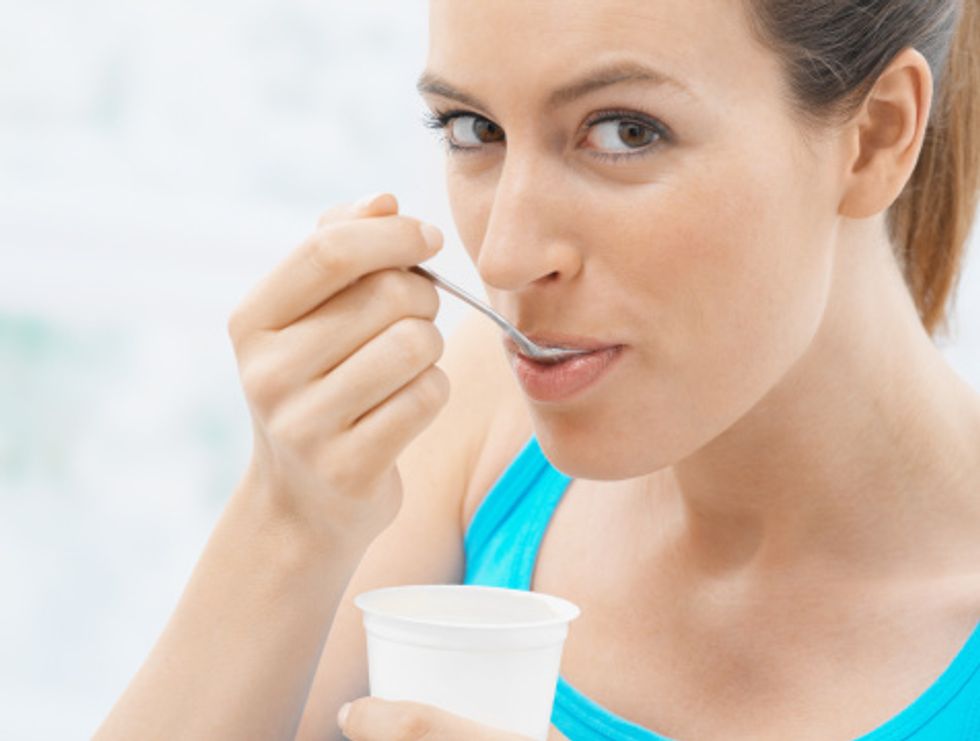 Yogurt's pretty healthy, so it has some wiggle room to show off its sweeter side. Use a thick Greek yogurt so you get a protein boost to balance out the frosting fix. Why not stir in a spoonful of coconut pecan frosting into your yogurt and even top with some extra pecans? Trust me, this will be the best breakfast you've had in a while. It's also perfect for an afternoon pick-me-up, or a bedtime snack, or a mid-morning nosh, or a… you get the picture.
Use as a Dip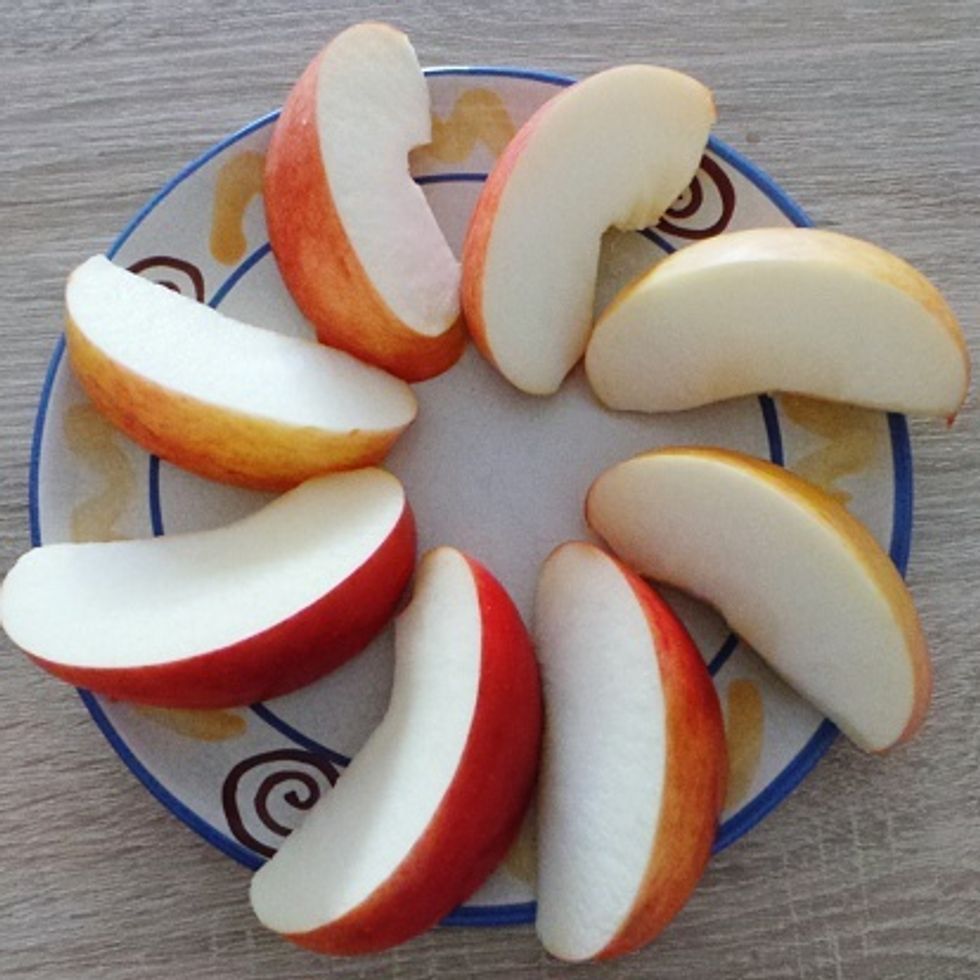 The thick, yet soft consistency of this unforgettable frosting makes it great for dipping. Try pretzel rods or breadsticks for crunch or apple slices for some semblance of the makings of a healthy snack. You can make a decadent desert by serving biscotti with a small dish of Betty Crocker Coconut Pecan Rich & Creamy Frosting on the side for dipping. Who needs coffee? You could really dip anything you want into this frosting and its "yum" factor will rise to taste bud-tempting levels you've never experienced before. Are you drooling yet?
Sandwich Spread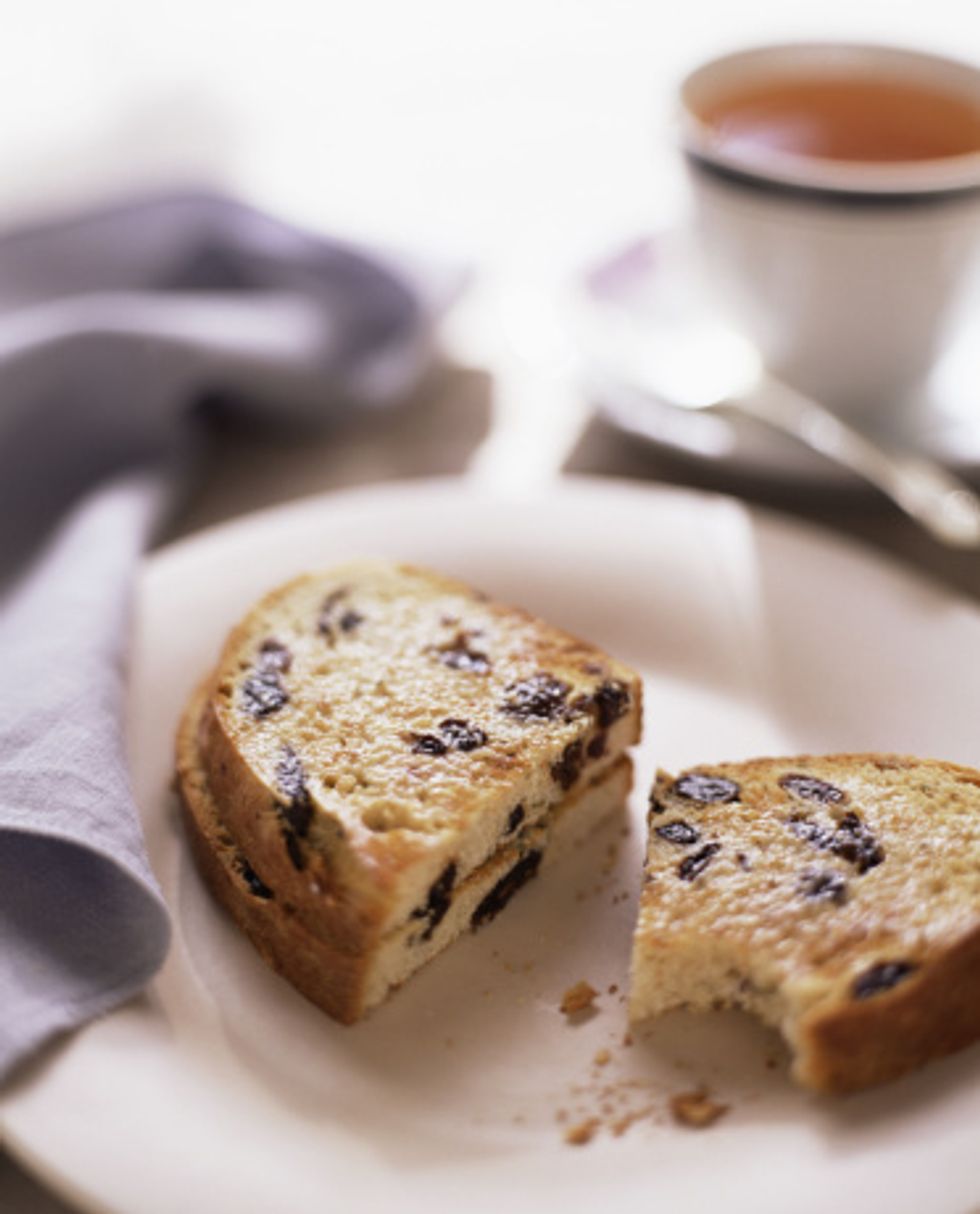 If you're on a diet, save this one for your "cheat meal." Take two slices of cinnamon raisin toast and slather some frosting between them. Add some sliced bananas to make it "gourmet." You can make your own version of the classic PB & J by swapping out the peanut butter for frosting. Don't you wish mom had put that in your lunchbox back in the day? Or make an afternoon snack of homemade sandwich cookies by taking Nilla Wafers and placing a dollop of frosting between them. FYI, any cookies will do, not that this was really up for debate.
No matter how you mix, dip, spread, or slice it, Betty Crocker Coconut Pecan Rich & Creamy Frosting is something you need in your life. And surprise, it's only 140 calories/serving!
Indulge, you deserve a treat!