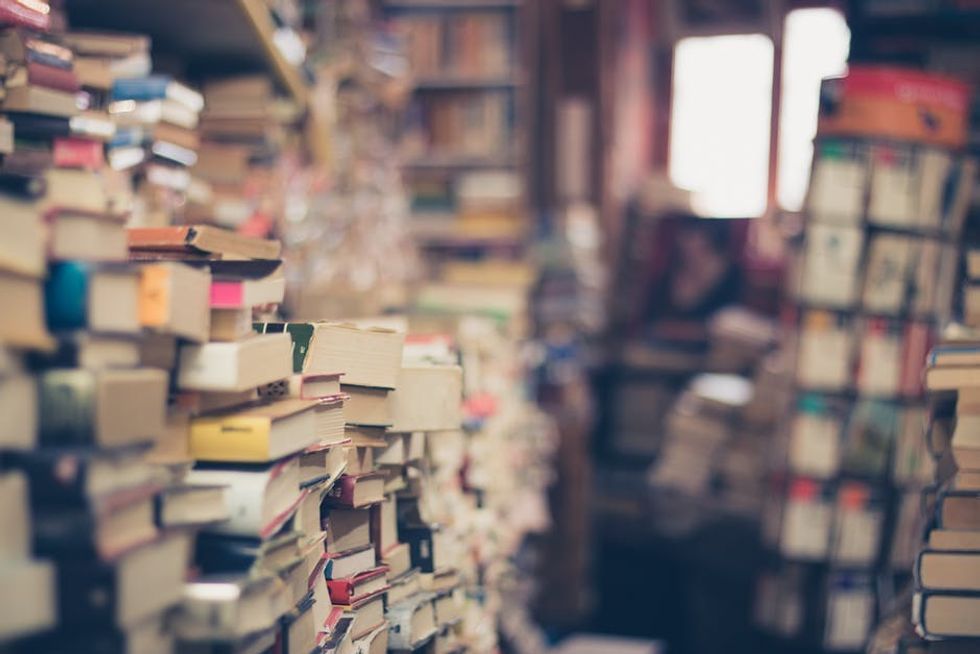 Why Scribd is the best ebook subscription service
Ebooks, audiobooks, magazines...what more could you ask for?
If you like to read, you probably spend a lot time in the library or a lot of money on books. There are plenty of Netflix-like reading services for ebooks and audiobook — most notably Kindle Unlimited and Audible. These services let you listen to and read books with a paid subscription. Both are of these subscriptions are good, but Scribd offers a lot more for much less.
With a Scribd subscription ($9 a month), you have access to a large ebook and audiobook library. You can also browse magazines and recent news articles. Scribd began as a document sharing service and you can still access all kinds of documents uploaded by its users.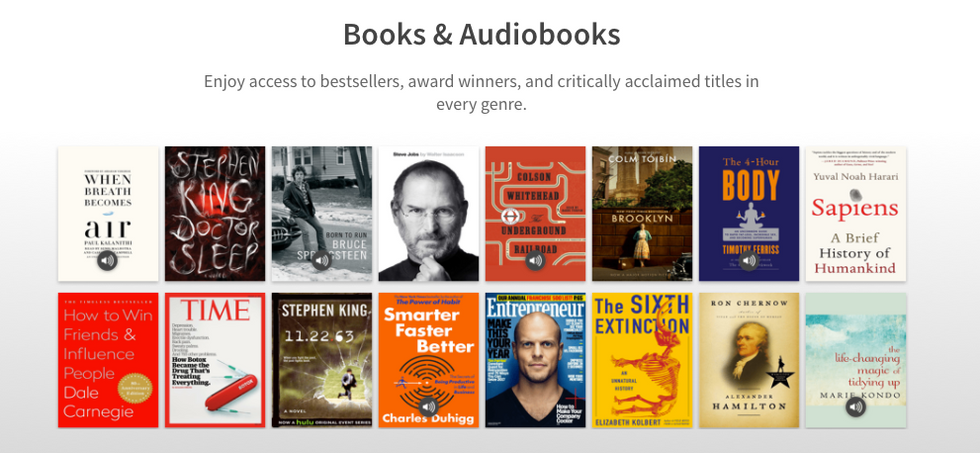 Scribd.com
Scribd's library is pretty massive. I've never had too much trouble finding a book or audiobook I might be interested in. My main issue with the selection is that I often can't decide which book to dive into next, which isn't really a problem at all. The only drawback to the library is that Scribd has less new release titles. Some publishers have their titles available within weeks of release, but others take months or even longer. If you want to stay on top of new releases, Scribd is probably not the best service for you.

But setting new releases aside, Scribd's catalog still offers thousands of books and audiobooks. Another great perk of the service is Scribd Selects. Each month, your subscription gives you three ebook credits and one audiobook credit. But you can read and listen to more books once you've spent your credits with Scribd Selects. This is a rotating selection of books and audiobooks that update each month that you can read with no additional cost. And these books aren't just the less popular reads. They're all high quality books in every genre that probably won't disappoint. To compare, Audible only gives you one audiobook credit a month. If you want more books, you can buy them at a discounted rate.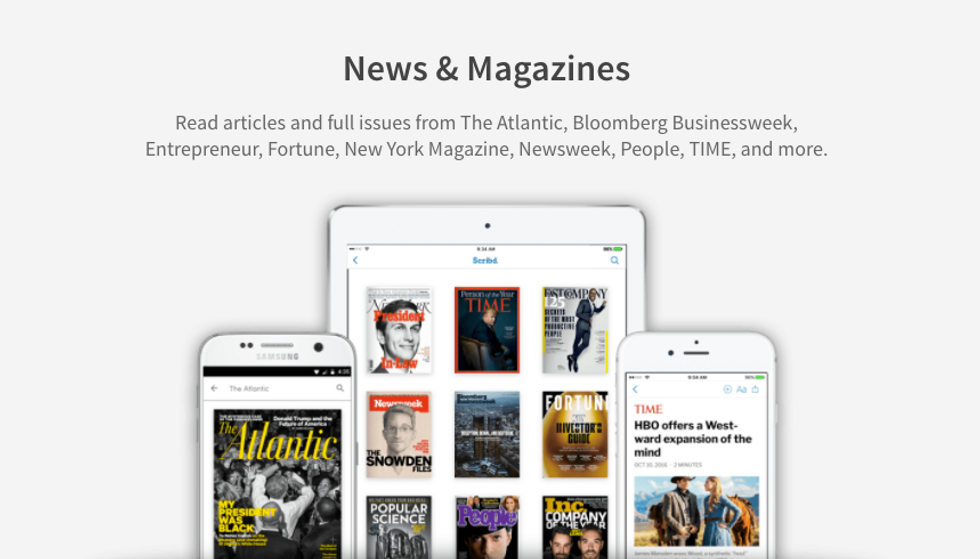 Scribd.com
Scribd recently added magazines and articles to their service. You can explore full issues of TIME, The Atlantic, Bloomberg Businessweek, People, New York Magazine, Fortune and more. This just adds even more value to your Scribd subscription.

All in all, Scribd has the most bang for your buck. Instead of paying for an ebook, audiobook and magazine service separately, you can get all of that in one place for less than $10 a month.