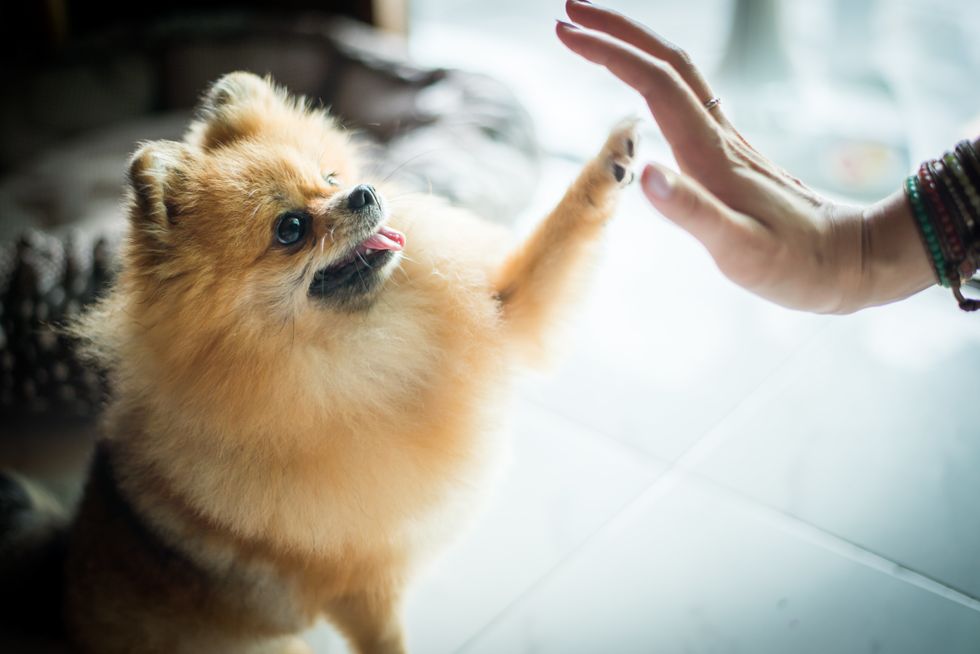 Why Our Dogs Deserve Better Than Kibble
Our dogs are silly. Sometimes they act like wolves, howling at every truck that drives down the street. Other times, we swear they're furry humans dancing for our party guests. The truth is, our dogs are more than just pets. They're part of the family. We invite them to watch TV with us and we sometimes (let's be real, most often) let them sleep in our beds! We treat our dogs just like humans in every way except one: While we're eating at the table, they're left with a dry bowl of indistinguishable triangles and bones we call kibble. Really treating our dogs like us starts with giving them better food.
A lot of dog owners have different philosophies when it comes to food. But whether you're serving kibble, raw meat, or homemade dinners to your dog, chances are, you're missing out on some prime nutrition. Dogs, like us, need a fully-balanced diet that incorporates protein, fruit and veggies and is free of processed grains, harmful fillers and preservatives: the stuff that's too often in kibble. Plus, another key factor of nutrition is variety. Your dog food might list nutrients on the bag, but the quality of the ingredients and your dog's ability to absorb them is another question. It would be like eating a powerbar everyday instead of real food. Even though a power bar has all of your "daily requirements" of vitamins and minerals, are you going to feel as good eating synthetic supplemented nutrition over the real thing?
If you ask us, we say, not so much. To get the right balance, it's best to ask the experts. Your vet might know general nutrition guidelines, but only a veterinary nutritionist will know exact requirements for dogs of all breeds. That's the advantage of Ollie. Ollie is a fresh dog food delivery service that sends human-grade dog food developed by a veterinary nutritionist to your door every time you need it. It's tailored exactly to the caloric and dietary requirements of your dog, and sent in perfect portions based on a dog profile that you complete online. Within a day or two, it'll arrive on your doorstep and all you have to do is scoop and enjoy, then store it in your fridge or freezer.
Each Ollie recipe is made with real ingredients like chicken or beef, peas, chia seeds, basil, and more to provide the perfect balance of vitamins and minerals that your dog needs. It's all-natural, so you don't have to worry about byproducts or fillers that can take a toll on your dog's digestion: Ollie helps regulate all of that. It's also grain-free, gluten-free, soy-free, and corn-free, so what's left in the mix is just the good stuff.
In our human world, it's never been easier to access healthy food. And now with Ollie, it's never been easier to feed your dog healthy, too. Since you're able to skip, pause or cancel at any time, it's a flexible service that can fit into any dog owner's lifestyle. A healthy diet can help promote a healthy weight, which can extend the length of your dog's life. We all try to be healthy, and that involves keeping those around us healthy, too! You can check out Ollie's site for more details.
Update: The folks at Ollie are extending a special offer to our readers! Follow this link to receive 50% off your first order!