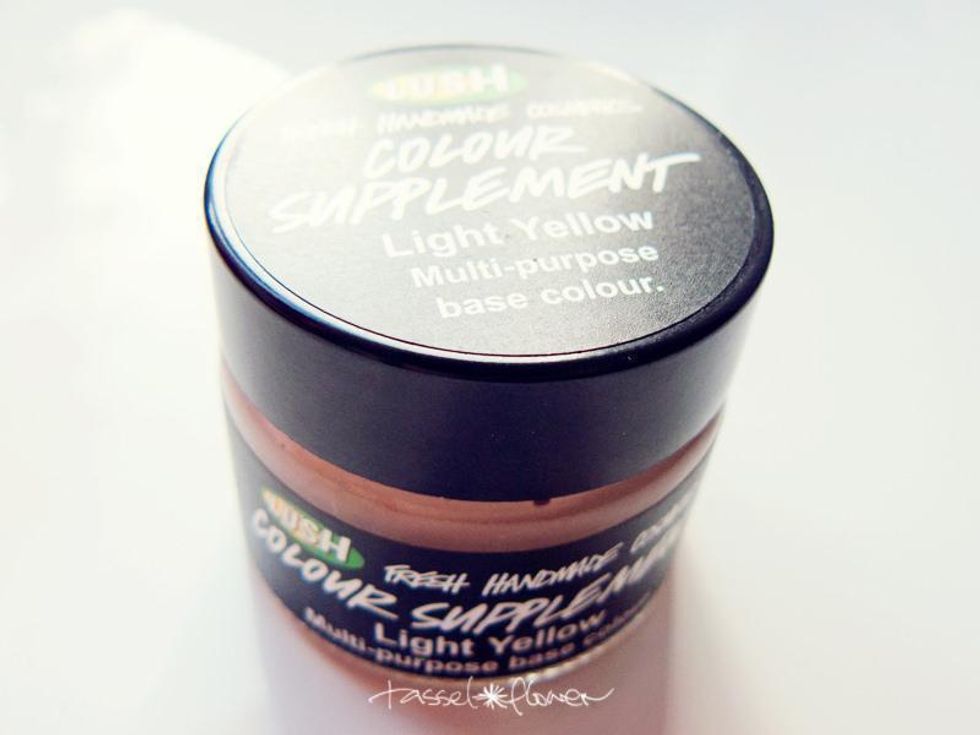 Why I'll never give up my Lush foundation cream
I have finally found my perfect shade
Almost every woman is on a constant search for the just exactly right shade of make up. This can be lipstick, blush, eyeliner, concealer and everything in between. My cosmetic life has been consistently plagued by the search for the perfect foundation shade.
My skin tone is isn't quite in the fairer zone, but it is also not dark enough for the medium shades to work perfectly. I typically was forced to settle for the darker shade that actually provided coverage, even if it did make my face a few shades too dark.
But this all changed a few months ago when I gave Lush's color supplement a go. The light yellow cream color is a perfect match for my skin. It applies smoothly and offers almost perfect coverage. The cream foundation is so light that I often forget I have it on. The product provides just the right amount of coverage to look natural. It doesn't look like much, but it does quite a bit. Some of my friends were even convinced I hadn't applied any make up at all the first time I tried out the foundation.
The downside to Lush's color supplements is that they only have four main shades. If your skin tone doesn't match, you're out of luck. Also, the price is a bit steep if you're used to picking up your foundation at your local grocery store. A 0.6 ounce jar is $18.95. (However, if you want to try it out, you can visit a Lush store near you and ask for a sample. If it doesn't work on your skin, you're out zero dollars.)
That said, you really only need a relatively small amount to cover everything. I'm constantly shocked by how much the tiniest amount covers. However, I'm not sure if this is a function of the cream or the fact that I have finally found my perfect shade. Is this how people with the perfect foundation shade always feel? Because I really only use a small amount each time I wear the foundation, that 0.6 ounce bottle has lasted quite awhile.
Another great plus for me is the fact that the cream won't make my skin break out after extended wear. Lush uses all natural, vegan ingredients that soothe your skin rather than irritate it. So if I have a long day or accidentally nod off before removing my make up, I don't have to worry about irritations and break outs. Also if you're conscious of animal rights or have environmental concerns, Lush should be your main cosmetic supply store.
The Lush light yellow color supplement has changed my make up routine for good. I'll never, ever part with it. It might be a little more expensive than your average foundation, but the perfect shade will always be priceless.