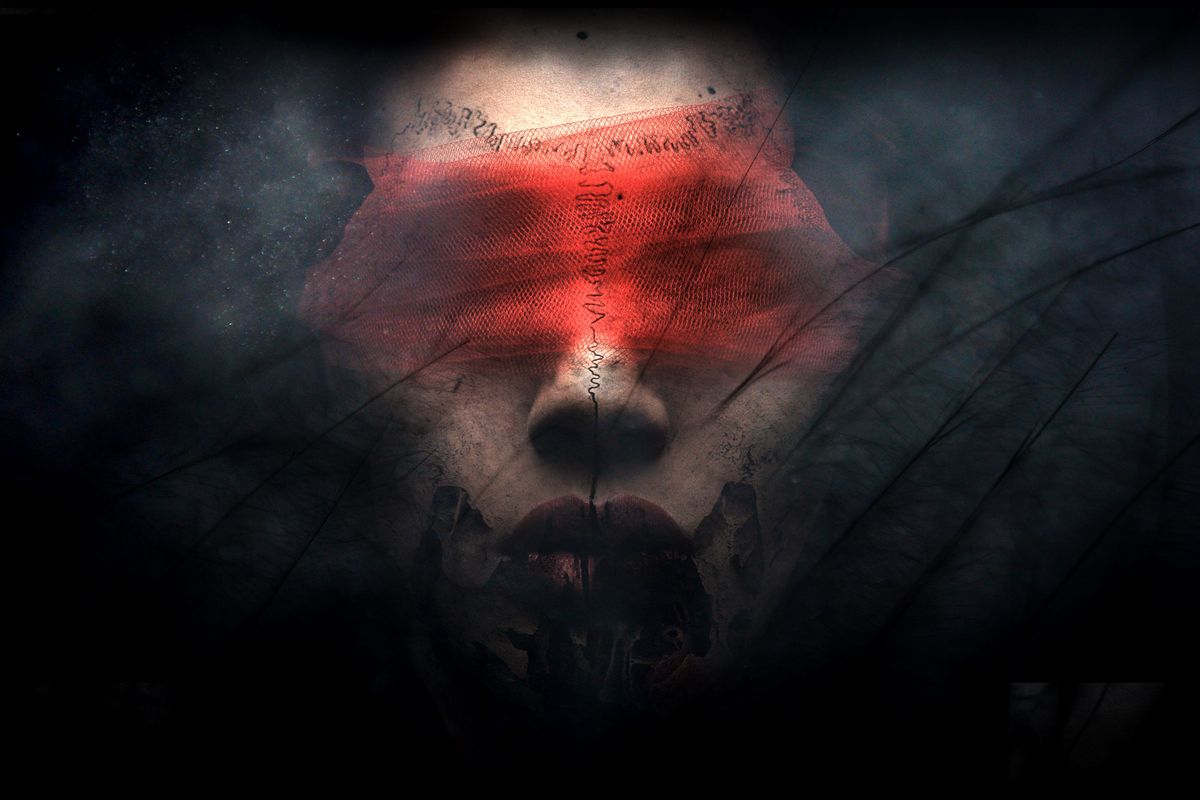 Why Horror SuperFans Are Flocking To Shudder For All Their Favorites
Most streaming on-demand services have a "scary movie" section, but the options are pretty limited when it comes to true thriller and suspense. So, what's a horror buff to do? How are you supposed to find new movies without having to scour Reddit for the latest sites and risk downloading a virus, or without having to buy it on DVD (and even then, they aren't usually readily available)? Well, this is how many felt until Shudder.
What is Shudder?
Shudder is a subscription streaming service that gives you unlimited access to a unique collection of horror, thriller, and suspense films and series. It is niche entertainment at its finest. Think of Netflix as the Costco of movie streaming, and Shudder as the boutique horror shop with the big guy behind the desk saying, "Hey, you really need to watch this one, it's awesome."
Is it only horror films?
No, the breadth of content on Shudder is vast, and is much more than just horror - from the cult classics to the blockbuster hits. The content is broken down into sections including: supernatural, paranormal, creature films, documentary, comedy, foreign films, psychological thriller, crime & mystery, Sci-Fi, cult classics, and more.
What's the selection like?
Shudder has an ever-growing inventory of films and series, as well as many exclusives you can't find anywhere else. Not only that, you can discover the classics and gems that were once considered lost for good. Shudder sends a weekly newsletter called "The Bite" that delivers updates on content so you always know what's upcoming and new. The best part is only members can post reviews, which means you'll get access to expert opinions from true fans.
How are the movies and series picked?
There's no algorithm used to generate selections for you. Instead, the titles are well-curated and handpicked to bring you actual recommendations from fellow SuperFans.
What are some of the popular movies and series?
Pi - Darren Aronofsky's strange and disturbing psychological thriller
House of 1000 Corpses - 2003 Slasher/horror film
Downrange - a Shudder exclusive about friends being stranded after a tire blows out
They Came Back - the French fantasy zombie film that inspired the series, The Returned
Small Town Killers - a Danish comedy about what could come of marital distress
Can I stream it on all my devices?
Yes, you can stream Shudder on any Smart TV or Smart device like an Apple TV, Android, ROKU, fire TV, or XBOX one.
How much is it?
Plans start as low as $4/month! For less than the cost of renting a movie, you get access to Shudder's ever-evolving inventory.
Don't Get Left Behind!
Select a membership plan to start your 7 day free trial. Watch anywhere, cancel anytime.