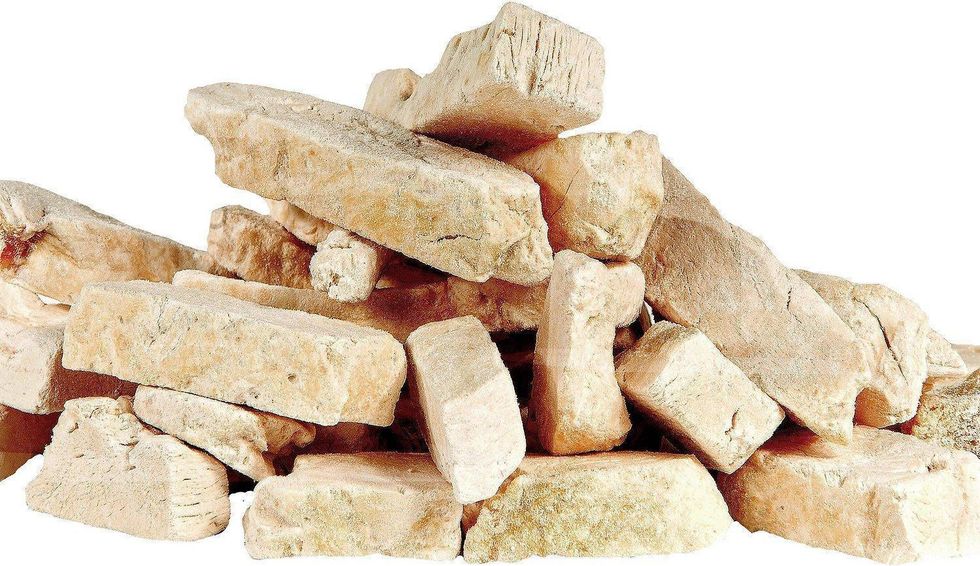 Whole Life pure freeze-dried cat treats – healthy treats your cat will actually love
I love my cat Louis to an extent that non-pet-owners may find unusual and probably excessive. But who cares what they think? Louis' adorable photos make up the overwhelming source of content on my social media feeds and I call him my baby. He's been the love of my life for the past 3 or so years (don't worry, hubby, I haven't forgotten about you), and I want to feed him well to ensure we have many more wonderful years together in the future.
Just like dogs, cats love a nibbly treat every now and then – more often "now" than "then" - but lots of treats sold at pet stores and in the pet aisle at the supermarket are full of ingredients that aren't very healthful. I couldn't bear the thought of depriving my sweet Louis of snacks, so I did a little investigating.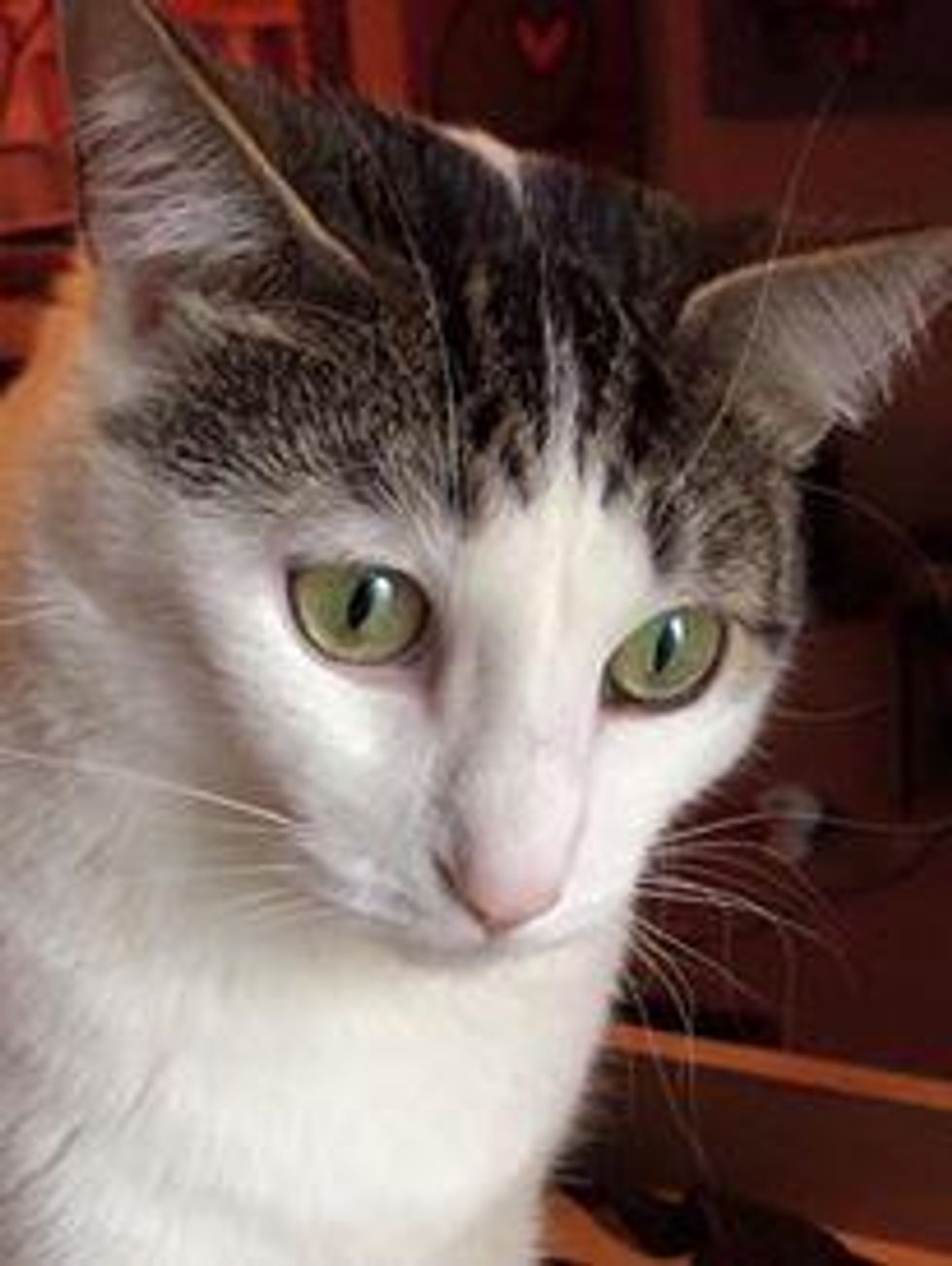 Louis
I first learned about Whole Life pure freeze-dried cat treats at a pet shop in Manhattan that was all about feeding pets the best of the best. Four flavors were available – chicken, turkey, salmon, and cod. And guess what? Each bag contained a single ingredient, the aforementioned 4 foods, respectively. The meat is freeze dried and bagged. That's it. No preservatives, grains, or gluten.
As per the company, "Freeze drying is the purest form of food production. The process avoids the nutrient loss inherent in high-heat production methods." Gently steaming followed by freeze-drying keeps the flavor intense and all-natural. Whole Life promises the treats are "USDA Human Grade," but I'll stick to my own snacks, thank you very much. Louis agrees.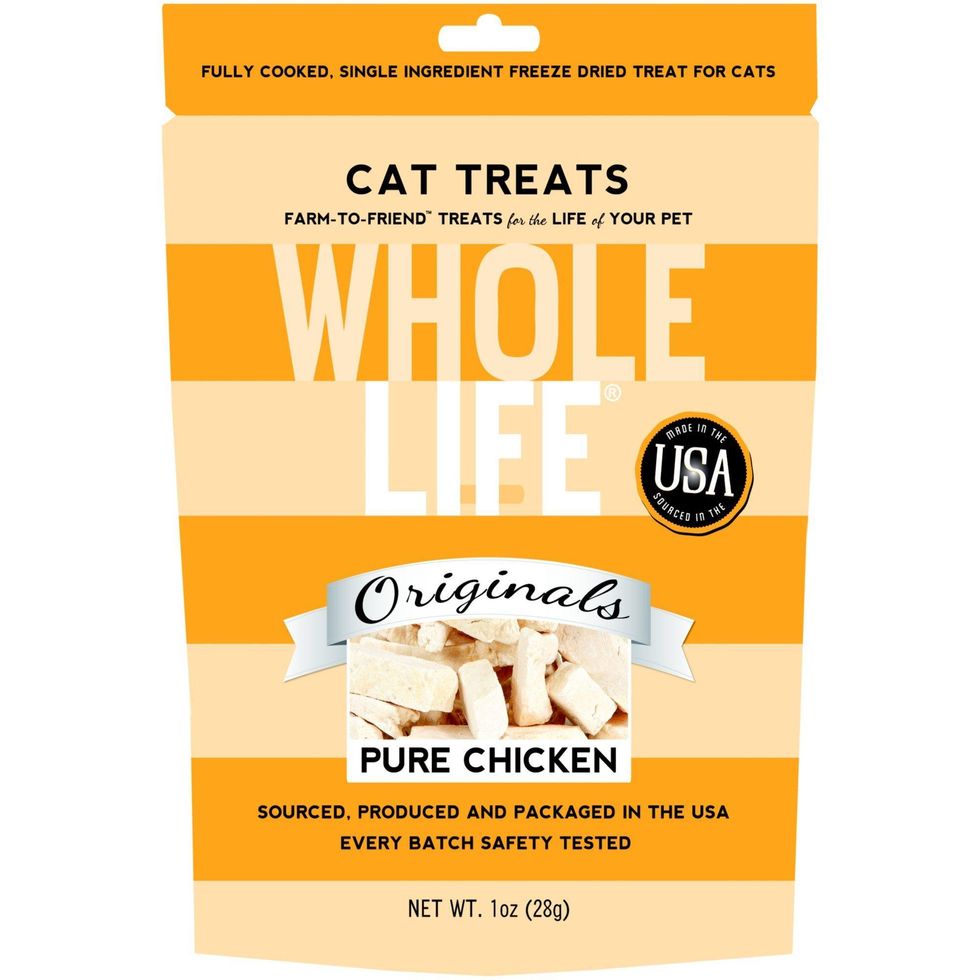 Via petco.com
So far, Louis has gone nuts (in a good way) over thechicken andturkey flavors. Cod… not so much. Hey, cats are known to be finicky; you can't win 'em all. We haven't bought salmon for him due to the cod misstep, but perhaps we'll give that one a go sometime soon too.
At about 10 calories per 2g treat, a few of these crunchy bites per day will give your cat something to purr over and you won't have to worry that he or she will become "plus sized."
If your local pet store doesn't carry Whole Life, A. shame on them, and B. buy some for your cat online, on Amazon, for example.
If your cat doesn't love Whole Life pure freeze-dried cat treats, I'll be surprised to hear it, but don't let those morsels go to waste… Louis will be more than happy to have them!